How to Get Out of a Buyer's Agent Agreement?
From this article, you will learn how to get out of a buyer's agent agreement. We at Real Estate Bees asked professional realtors to give our readers expert advice on:
how to get out of a realtor contract for buying a house if you are the buyer
how to facilitate termination of an agreement with a homebuyer if you are the selling agent.
Let's start with answering this question for homebuyers.
How to Get Out of a Buyer's Agent Agreement as a Homebuyer?
Cole Metcalf, Keller Williams Realty Capital Partners Worthington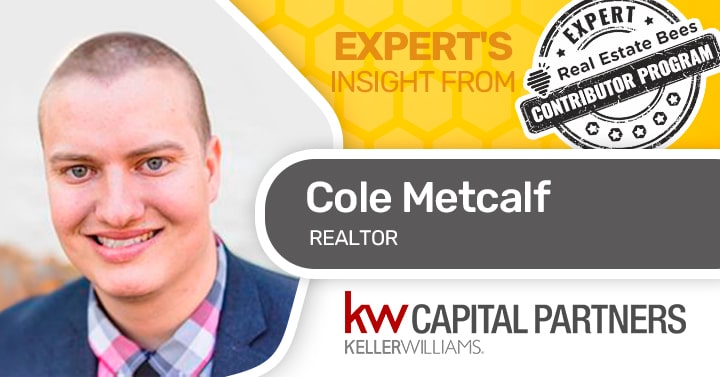 There are several ways to terminate a buyer's agent agreement. As a buyer, you can terminate on grounds of poor service and reasonable care not being given, broken confidentiality, or fiduciary responsibilities not being met, as well as a few others.
As you can see, the terminating reasoning is the easy part. So how do you go about actually terminating an agreement? Here are my tips:
Tip #1. Ask your agent for a termination through a documented channel, ie. email or text is best. Then keep in mind that the agreement is between you as a buyer and the representing brokerage, as well the broker's appointed agent (the buyer's agent).
This means that if you want a smooth termination, I recommend copying the operating broker of the entire brokerage on that request. The operating broker is the one who has final say on a lot of those decisions and can help facilitate things faster and more smoothly. Think of them as the "store manager."
Tip #2. Be aware that a 'protection period' may be in place, and there is not a whole lot that can be done other than attorney involvement at that point.
A protection period is a small part of the agreement that states that even after you successfully terminate the agreement, any property that you purchase with any other agent that was previously shown or introduced to you by the first agent is subject to compensation.
A good scenario I see a lot is that agent #1 showed you a property, that property went into contract and you moved on, then you later terminated the agreement with agent #1 and started working with agent #2.
Then that property you liked came back on market for whatever reason and you want to buy it with agent #2. However, if you had a protection period written into that original buyer's agreement and you are still within that specified timeframe, then agent #1 is entitled to that commission, not agent #2.
Again, attorney involvement may be the only way out of this one so keep that in mind. Some agents (like myself) rarely incorporate protection periods and make them null and void for our buyers, but a lot of agents have differing opinions.
Those are my two biggest tips but the best thing to do is have the buyer's agent explain the entirety of the agreement paragraph by paragraph upfront, before you start the searching process.
If they cannot do so, it's either because they don't know it very well themselves or they don't care. In either case, do yourself a favor and move on to another realtor who does have the skills needed for real estate agent.
Rick Harrison, The Southwest Florida Relocation Team
Working with a buyer's agent is one of the best decisions you can make when it comes to purchasing a property.
The current offer contract is 13 pages, full of legal clauses that are constantly changing every year, and can be confusing for just about anyone unless you are dealing with them on a regular basis.
A great buyer's agent will protect you from the legal liabilities that come along with entering into a contract, negotiate on your behalf to get the best price and terms possible, and anticipate your needs along the way.
But what happens if you aren't having that kind of experience?
What happens when you seem to be doing most of the searching and finding of homes? What happens when you just aren't connecting with your agent and it's time to move on?
Here's what you can do:
1. Let your agent know.
Most agents aren't in the business to provide poor service or a bad experience. This career is all about reputation, and without it, that agent won't last.
So before taking any drastic measures, let the agent know that you aren't getting the kind of service you expected. Be prepared to let them know what you expected and where the agent is falling short.
Ultimately, it's up to you whether you want to give them the opportunity to remedy their shortcomings, but if you decide that time is up and it's just not working out, ask the agent to release you from the agreement.
Most agents should be willing to, knowing that it's very easy to take down their reputation online today through Google reviews, Yelp, Zillow, Realtor.com, and many other places where other customers will see their reviews and complaints.
2. Go to the broker.
If for some reason the agent does not release you from the agreement, it's time to take it to the next level — their broker.
You can write and email, give them a call, or just walk into their main office, but the main thing is that you speak directly with the broker about the issue.
Be kind and courteous, as they may have hundreds or thousands of agents working underneath them and may not know the agent or their quality of service.
Explain the situation, your feelings towards their service, and your desire to be released from the contract.
Many brokers will be understanding and provide you with a release. However, there are some brokers who will be sticklers about the contracts and feel it necessary to honor and uphold a binding agreement.
If that is the case, your first request should, at the very least, be assigned to a new agent within the brokerage. Your agreement is with the broker and not the agent.
If you altogether want to be released from the brokerage as a whole, you will most likely need to take the request to mediation, or court. The next steps will depend entirely upon the terms of the agreement.
But prior to taking it to mediation or court, look over the contract. Check the term lengths of both being bound to the brokerage, as well as the protection time period (meaning the time after the agreement has expired for the broker to be compensated for an offer on any property they may have shown you).
In some cases, you may be able to just wait the agreement out. If that's not the case, the next step is to move forward with mediation.
3. Consider mediation.
If you decide to move forward with mediation or court proceedings, you may want to look over the contract thoroughly with a licensed real estate attorney.
Buying a home is a huge decision and one of the largest assets you'll most likely own, so it's important to work with the right agent.
Sometimes that may mean taking the steps to be released from an agreement so you can move on and find a better agent.
Whatever you do, make sure it's the right thing for you and your loved ones.
Russell Pfeifer, Keller Williams Realty Temecula Valley
An honest and forthright agent will not hold you to a buyer's agent agreement if you no longer wish to work with them.
Personally, I do not want to work with buyers who do not want to work with me, even if they have signed the requisite paperwork holding them to the agreement.
If you've found yourself in an agency agreement with a disreputable agent, you do have some options at your disposal.
The easiest would be to simply let the agency agreement expire. Most agency agreements are signed for six-month periods. Agency agreements that do not have defined expiration dates are illegal and therefore not binding.
Where to Find a Better Realtor?
After terminating a contract with your current agent, you will likely need to hire a better one. To help home buyers choose one of the best local realtors with the highest standard of service, we at Real Estate Bees created a national directory of top-rated real estate agents.
Choose your location and browse through the list of the most honest and professional agents who will help you buy your dream home.
How to Get Out of a Buyer's Agent Agreement as a Realtor?
Brad Borman, Group Realty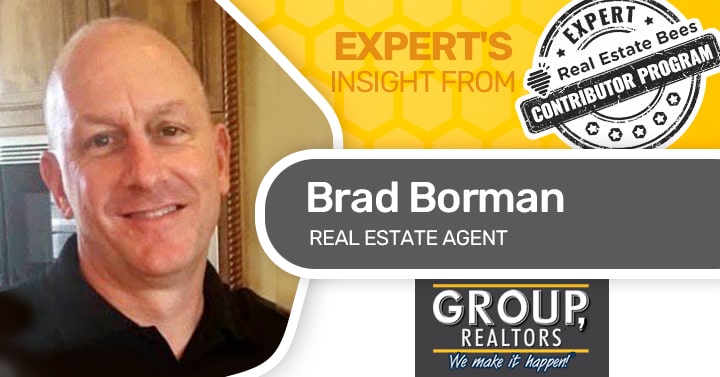 The best way to get out of a buyer/broker agreement is to be diligent in your initial meetings with a potential client. The first meeting should be more of a "co-interview". The potential seller is interviewing the realtor and the realtor is interviewing the potential seller.
I will usually couch it as "when we meet we can see if we both think we'll work well together while selling the house". During these initial discussions, both parties will get a feel for each other and in turn, can then make a decision on if both sides want to work with each other.
This "interview" process is very important and will hopefully keep you out of any uncomfortable buyer/broker agreements. Always try to lead with the value that you bring as a realtor/Military Relocation Professional (MRP) and if it just doesn't feel right, then let that one go and "live to happily sell another day"…
Daniel Patrick McDonald, Keller Williams Realty Rancho Cucamonga
You could say: It does not appear that we are all focused on the same goal and result at this time.
It may be best to terminate this contractual agreement now, so that there is no obligation on our part or yours to waste time and energy since we cannot accomplish what we set out to do.
Therefore, please sign this release and we no longer have an agent-buyer relationship, and you have time to think about what you want in a home with realistic expectations.
Brandon Thomas, SWC Realty Frederick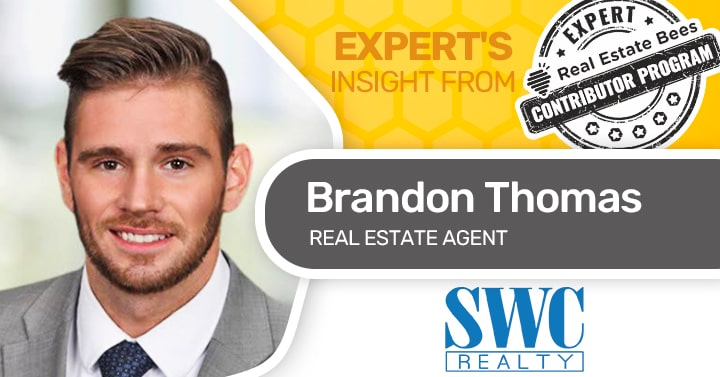 It's simple, in order to be a successful realtor in today's culture, you have to be flexible with the buyers. I always add in my buyer agreements the following terms: "This agreement can be terminated by either party, at any time, with written communication, including email."
What to Do with Difficult Clients?
In case you are in a serious dispute with your client, you may want to look at our directory of top-rated real estate attorneys in your area. Choose among the best professionals who will help you get out of the contract with your homebuyer in the easiest possible way.
You may also want to get more expert insight into working with clients from our guide Buyers Agent's Checklist.
___
If you want to contribute your expert advice on a topic of your expertise, feel free to apply to our Expert Contributor Program.
___
About the Author
Kristina Morales is a REALTOR® with over 20 years of professional experience. She actively practices real estate in Ohio but also has practiced real estate in California and Texas. Conducting her real estate business in three states has allowed her to gain unique experiences that make her a well-rounded realtor. She obtained her Bachelor of Arts in Business Management and her MBA with a concentration in Banking and Finance. Prior to real estate, Kristina had an extensive corporate career in banking and treasury. She ended her finance career as an Assistant Treasurer at a publicly traded oil & gas company in Houston, TX.