How to Get Foreclosure Listings from Banks in 2023
From this article you will learn how to get REO listings from banks. We at Real Estate Bees reached out to professional realtors who have been successfully closing on real estate owned homes and asked them for advice on getting these foreclosure listings as a newbie real estate agent or investor.
First, let's go over a short summary containing the most important points.
5 Expert Tips on How to Get REO Listings from Banks
Build a good professional resume with a great track record.
Working with small banks is easier than with larger ones.
Build a database of banks you want to collaborate with.
Do your best to build relationships with the right bank employees, depending on a bank.
When you've got your first REO listing, do an excellent job so that the referrer will want to use your service further.
Detailed Answers from the Experts
Kurt Carlton, New Western Acquisitions
REO properties are a great way to get ahead in the real estate game. When a bank takes a property back, they want to get rid of it as quickly as possible. Banks are in the business of lending money, not holding properties.
To get your first REO property, you'll need to follow 7 steps.
Build your professional resume. This should have things like your sales information, your financial capabilities, etc.
Start gathering the contact information for large banks, asset management companies, as well as small banks in the market you want to sell in.
Send your application to the banks and asset managers. Start following up weekly with phone calls. The key here is to be aggressive and build the relationship.
You want to be on the phone with the asset managers, trying to acquire these properties. Once you build rapport, you will have a much better chance of getting access to foreclosure properties.
Many times, these asset managers will have no reason to work with you, because they already have an established base of real estate agents they work with. You have to set yourself apart somehow. Prove that you can provide a better service to them than they are currently getting.
Once you have built a relationship, ask the asset managers to provide you with just 1 asset. This is a chance to prove your capabilities and gives them a chance to test the waters. Wow them with your first property. Take great photos, create great online write-ups, improve the house, and be professional throughout the entire process.
Once you have success with one company, you can start building out relationships with other companies.
These properties can sometimes be tricky, so you'll want to have a decent team in place. You often don't know what condition the property will be left in by their motivated seller and sometimes the disgruntled owner may still be there, so you'll want to be prepared. You may need a handyman, cleaners, lawn care, general contractor, inspector, photographer, etc.
Marc Afzal, Sell Quick California
Having been a previous REO broker selling bank owned properties in Northern California as well as Southern California, I have a good amount of experience. I have sold REO's for major lenders such as Wells Fargo, Chase, Countrywide and some smaller lenders. I have obtained these strictly via asset management companies such as LPS, Green River Capital and a few others.
For a Realtor to obtain REO listings is really more about experience and connections. You have to be able to showcase industry knowledge, have a good track record of sales, a real estate team as well as be a powerful networker.
In this industry it sometimes comes down to who you know. Knowing the right people or making the right connections can give you an opportunity to obtain REO listings from banks. It also doesn't hurt to get any specific industry certifications that showcase you have some more thorough knowledge of REO's and how they work.
As a Real Estate investor or buyer, you have to network with the local REO agents who are already receiving regular REO listings and stay closely connected to them so you are first to know of any new REO properties coming on the market.
How Else Can You Get Distressed Properties?
If you are also looking for sellers owning pre-foreclosure properties and other types of motivated sellers, Real Estate Bees have a quick and affordable solution for you,
Through our network of real estate websites for motivated sellers and investors, we generate motivated seller leads on a regular basis.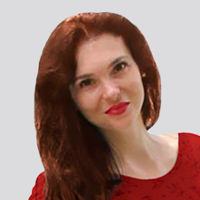 Our leads are highly qualified and recent, thanks to our thought-through contact forms taking sellers through meticulously designed information submission funnels.

We provide much more detailed information about seller's properties (and situations causing them to sell) than any other lead sellers. Learn about our leads here.
Additionally, in our blog, you can read about how to identify and locate distressed properties, ways to find or generate motivated seller leads online and offline as well as ways to get motivated seller leads for free.
Additional Resources
If you are doing research on getting REO listings in advance of starting your house flipping career, we suggest that you learn about its other aspects from our guide Pros and Cons of Flipping Houses as a Career.
You may also be interested in learning about 15 types of motivated sellers. Distressed sellers are just one one them.
___
If you want to contribute your expert advice on a topic of your expertise, feel free to apply to our Expert Contributor Program.
___
About the Author
Kristina Morales is a REALTOR® with over 20 years of professional experience. She actively practices real estate in Ohio but also has practiced real estate in California and Texas. Conducting her real estate business in three states has allowed her to gain unique experiences that make her a well-rounded realtor. She obtained her Bachelor of Arts in Business Management and her MBA with a concentration in Banking and Finance. Prior to real estate, Kristina had an extensive corporate career in banking and treasury. She ended her finance career as an Assistant Treasurer at a publicly traded oil & gas company in Houston, TX.