How Hard Is the California Real Estate Exam and How to Pass It the First Time?
If you want to know how difficult the California real estate exam is and how you can ace the test the first time you take it, this post gives you all the details you need.
We dive into what to expect, how to strategically study, and how to rise to the challenge of putting your knowledge to the test on the big day.
Read on to know what it takes to pass the real estate exam in The Golden State.
Best Way to Pass the California Real Estate Exam
How to Study for the Real Estate Exam in California
How difficult the California real estate exam proves to be depends on how well you prepare and whether your test-taking technique gives you an added boost.
What is the best way, then, to study for the California real estate exam?
While methods vary based on learning style, there are tried-and-tested strategies you can adopt to be able to study quicker and smarter.
First, you should take accredited realty classes in California on the basics of being a real estate agent. That course of study is 135 hours of classwork composed of the following:
Real Estate Principles
Real Estate Practice
An elective of your choice
These courses are available on varying schedules. They are offered online through home study, and in traditional and live virtual classrooms.
These classes are designed to prepare you to test successfully on the licensing exam.
To know which format is best for you, read our guide comparing the pros and cons of real estate classes online vs. classroom courses.
Survey of Experts
Did you take your pre-licensing real estate course online or in person?
What is the name of the school where you completed your pre-licensing course?
Expert Insight
Do you see any advantages of taking an online course over the in-person class?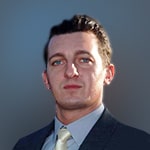 Taking your real estate classes online can be advantageous. However, you must be disciplined and study the material to gain a complete understanding.

By not taking classes in person, you'll save time and energy because you won't be commuting to the class.
I signed up for online courses 7 years before I did the online ones. If I signed up for in-person classes instead, I would have made at least 3 million dollars more in my lifetime career.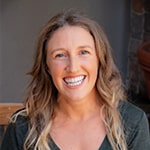 You can go at your own rate and work around your own schedule when you take an online course.
Absolutely. When taking online courses, you don't have to waste time and money driving anywhere.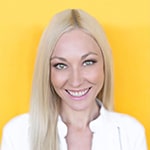 It really depends on how you learn. Take that into consideration when making your choice.
You can do more hours/classes online than you can do in person.
Also, consider using other study aids as you focus on how to pass the CA real estate exam.
For example, prep courses offer a mix of study materials and practice tests that assess your knowledge and test your ability to apply it.
Practice exams can also help you feel more comfortable on exam day by putting you through the paces of a test run.
If an in-person or virtual study group is available, participate in that as well. It can help clarify and solidify course material and provide you with accountability partners to keep you on track.
In addition, try incorporating these tips into your study routine:
Set milestones and deadlines.
Study regularly and in short bursts.
Focus on one content area at a time.
Write information down to retain it better.
Change your setting if your focus wanes.
What to Study for the California Real Estate Exam
Broadly speaking, the exam covers what you learn in your pre-licensing courses. That's quite a bit of material. Accordingly, is the CA real estate exam hard to study for?
The more informed you are about what you'll see on the test, the easier it will be to prepare.
So, before you go into study mode, one of the most helpful things to know is where to get an idea of what is on the real estate exam.
Study guides from pre-licensing courses can shed light on exam content.
One of the best resources to get these from is through the direct source, the California Department of Real Estate (DRE).
The DRE publishes a detailed outline of the content areas covered on the exam. Currently, they have seven areas listed, along with the percentage of questions that comes from each:
Practice of Real Estate and Disclosures (25%)
Laws of Agency and Fiduciary Duties (17%)
Property Ownership and Land Use Controls and Regulations (15%)
Property Valuation and Financial Analysis (14%)
Contracts (12%)
Financing (9%)
Transfer of Property (8%)
You can use this information to plan your review of materials and block off study time by topic. You'll want to give everything at least a cursory glance.
However, you can match up the areas in the outline to your textbook, see where most of the questions are, and allot your time accordingly.
Other materials that are helpful to study include the Reference Book – A Real Estate Guide that broadly covers California real estate practice, licensing, and examinations.
It's complemented by the Real Estate Law book, which focuses on four areas real estate practitioners often face.
There's also the California Legislative website, which lays out real estate statutes for the state.
7 Tips for Passing the California Real Estate Exam
No matter how much you prepare for the exam, you're bound to have a few nervous butterflies on the day of the test.
What can you do to give yourself the best chance to succeed? Here are a few tips.
1. Don't spend time pondering questions
If a question stumps you, move on. Tackle it after you've answered what you know. Doing so can save you time and provide insight into answering the more challenging questions.
2. Find what's familiar
As you read the questions and answers, look for terms and phrases from your studies. Finding words you recognize can jog your memory and help you make a connection to the right answer.
3. Break questions into bite-size blocks
When you have a long question, read it in parts. Go over each statement slowly to make sure you're keeping up with the information presented. Then focus on the question as a whole.
4. Answer in your mind first
Don't look at the choices until you come up with an answer in your head. That way, you're less likely to be thrown off by the options and can answer the question faster.
5. Pick the best answer
Sometimes more than one choice can seem correct. Read carefully to understand what the question is asking. Then choose the best answer for what's being asked.
6. Make an informed guess
There will likely be a question or two that you don't know the answer to. Take an educated guess. You won't be penalized more if you get it wrong than if you left it blank.
7. Check your work
That doesn't translate into changing answers. Just double back to ensure you've selected the response you intended to and haven't left any questions unanswered.
Additionally, our expert, Kristina Morales, has shared important tips on how to pass the real estate exam the first time.
What Is the Cost of Taking the California Real Estate Exam?
You'll pay $60 if you apply for the salesperson examination only.
Applicants looking to become California real estate agents have the option to apply for the exam and the license at the same time by submitting one form.
In this case, your cost would be $305. That includes $60 for the exam and a $245 license fee.
If you complete the fingerprinting process for the criminal records check before taking the exam, you'll pay $49 directly to the service provider.
The cost for pre-licensing courses varies significantly depending on the format and the education provider.
Look to pay at least $100 for a three-course online package, $170 or more for home study, and $400-plus for in-person or live virtual classes at real estate schools.
For other costs you need to invest on, read our article – How Much Does It Cost to Get a Real Estate License in California?
How Hard Is It to Pass the California Real Estate Exam?
What Is the Pass Rate for the California Real Estate Exam?
So, is the California real estate exam hard to pass?
The California real estate salesperson exam isn't easy to pass. According to education providers in the state, the pass rate averages around 50 percent or less.
That means at least half of those taking the test on a given day will, in all probability, get a failing score.
More likely than not, preparation impacts how many people pass the exam the first time they take it. So, you definitely don't want to go into this test unprepared.
How Many Questions Are on the California Real Estate Exam?
When you sit for the exam, be prepared to answer 150 multiple-choice questions. Each question has four answer options. The test is proctored and timed.
Those taking the real estate exam are given three hours to complete it.
Is the California real estate exam an open book test? The answer is "no." You can't use books or notes to help you answer the questions.
You're allowed a white board, marker, eraser, and a basic calculator. The test center provides these, and you must turn them in when you're done.
How Many Math Questions Are on the California Real Estate Exam?
It's reported that there are relatively few questions on the exam that exclusively rely on mathematical calculations. However, the exam changes over time.
So, the answer to the question, "Is there Math on the California real estate exam?", depends on the current content. You can contact the DRE to get the most up-to-date information.
What Is a Passing Score on the California Real Estate Exam ?
You need 105 correct answers to get 70 percent, the minimum passing score for the exam.
Survey of Experts
How difficult was it for you to study and pass the California real estate license exam?
How many attempts did it take you to pass your real estate license exam?
Expert Insight
What would you recommend real estate students to invest extra in to ensure passing the exam on the first try?
I would recommend that they invest the time. Specifically when it comes to the weeks leading up to the exam.

There are in-person crash courses you can take the weekend before the exam.

The good schools will provide practice exam questions that are current. Take the time to practice and retain the information, and the exam should be a breeze.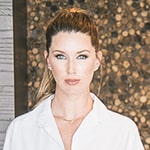 I would advise all students to take a real estate crash course about one week before your exam.

In California, there's one specifically that teaches you how to pass the test. It's through REtrainers.com, and it's the reason I passed my salesperson and brokers exam on the first try.
I'd definitely recommend taking a crash course very close to your exam date. Not only did it help me study content, but it helped with strategy on taking the exam and prioritizing my study time.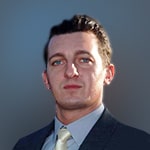 Real estate students should invest time in studying the major topics covered in class and each topic's important idea.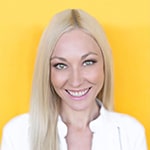 Definitely find a good prep course! You don't learn everything you need from the regular school alone.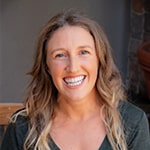 If you study, read, and practice, you don't need to pay more than the bare minimum requirement. Just don't be lazy.
The in-person crash course is everything! Plus, doing practice exams over and over and over again.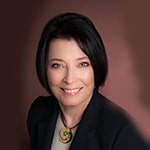 Take the practice exams until you get scores consistently in the mid to high 80s.
Be sure to do the cram course the weekend before the test.
What Happens if You Fail the Real Estate Exam in California?
How Many Times Can You Fail and Retake the California Real Estate Exam?
You are not limited in the number of times you can take the exam during the two-year period following application submission.
If that deadline comes and goes and you still haven't passed the exam, you'll have to reapply, requalify, and pay the appropriate fees.
How Long Do You Have to Wait to Retake the California Real Estate Exam?
You must wait until after notification of your real estate exam results before applying for a new test date.
If you take the exam on a computer, you'll get your results before leaving the test center. And additional correspondence is typically mailed to you within five days.
If you take a pen-and-paper exam, you'll receive the results about a week later by mail.
Do You Have to Pay to Retake the California Real Estate Exam?
Yes. You must pay the same fee as for the initial exam, which is $60.