How Hard Is the Ohio Real Estate Exam and How to Pass It the First Time?
Is the Ohio real estate exam hard? It isn't if you properly prepare to pass this test.
By studying effectively and getting a lot of support through the pre-licensing coursework that's required, you'll get to pass the exam without any worries at all.
Keeping in mind Ohio's real estate exam difficulty level, you have to take the process seriously, though.
For all the insight you need — from what's on the exam to the best study tips — continue reading. We've compiled everything you need to know to confidently sit through the exam when test day comes around.
Best Way to Pass the Ohio Real Estate Exam
How to Study for the Ohio Real Estate Exam
You can't effectively start to study for the Ohio real estate exam until you know what's on the test. The best way to gain that insight is in class.
Whether you're taking the salesperson exam or the broker exam, pre-licensing educational requirements will help clue you in on what to expect on the exam.
For those wanting a salesperson license, you're required to complete 120 hours of pre-licensing coursework in the following areas:
40 hours in Real Estate Principles and Practices
40 hours in Ohio Real Estate Law
20 hours in Real Estate Appraisal
20 hours in Real Estate Finance
The educational requirement for brokers varies based on the date you originally were licensed as a salesperson.
The total number of hours increases the more recently you got a real estate salesperson license, but the majority must complete 240 hours, broken out in various hourly requirements.
The topics covered include:
Real Estate Principles and Practices
Ohio Real Estate Law
Real Estate Appraisal
Real Estate Finance
Financial Management
Human Resource or Personnel Management
Applied Business Economics
Business Law
Where you complete this coursework is up to you. You can browse our directory of the top-rated real estate schools in Ohio and pick from in-person or virtual formats being offered.
Whatever option you choose, know that each comes with its own set of pros and cons.
Better read our article on real estate classes online vs. classroom courses to evaluate each format before making your choice.
Spending your class time via a traditional classroom provides a stable and consistent schedule.
You meet at the same time each week, so it's easier to work class time around your other commitments. This is especially helpful if you have a job and/or family responsibilities.
Learning in person also puts you in direct contact with future colleagues and industry experts.
It allows you to get a jumpstart on networking. You also have time to establish relationships, making it easier to form a study group when it's time to get down to business.
Taking classes virtually typically works best for those who have a more flexible schedule. It's also great for those who want to complete the coursework quickly.
Learning online often gives you the opportunity to work at your own pace. You don't have to wait for set class times.
You also have the ability to pick your own learning location.
You don't have to sit in a classroom full of distractions, but instead can find a quiet space in your own home to get through your coursework.
In addition to classes, PSI, the company who proctors the real estate license exam in Ohio, offers additional resources.
You can take practice tests to figure out your strong and weak subjects, and purchase additional study materials online.
Survey of Experts
Did you take your pre-licensing real estate course online or in person?
What is the name of the school where you completed your pre-licensing course?
Expert Insight
Do you see any advantages of taking an online course over the in-person class?
There are benefits to taking online classes, but it depends on the person and how you learn.

If you are a faster reader who learns by repetition and memorizing the correct answers only and are disciplined enough to maintain focus, you would benefit from online courses.

If you prefer taking it a bit slower to fully digest each idea, or if asking questions in different ways is how you learn, you would benefit from studying in person.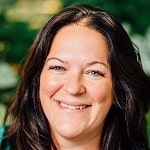 If you learn better online, then there is an advantage. If you need to take classes outside of the available class time, then online is better.

Online can be quicker. You may be able to reduce the fluff and the questions from other students.
The advantages of online classes to me were flexibility and time. My learning style was suitable for online courses.

If you are someone who learns better in person, or needs the discipline of colleagues and scheduled classes, then attending traditional classroom courses may be a better option.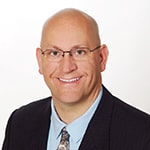 If you work full time and cannot get to the in-person classes, the online class will suffice.

However, learning with others in a live classroom setting will help prepare you more and may save you time.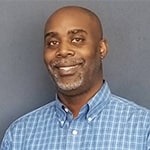 Online classes bring the convenience of being able to study at your own pace, while continuing to work at your current job.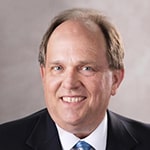 With online classes, the benefit is time saved commuting back and forth to classes.
What to Study for the Ohio Real Estate Exam

As you begin your pre-licensing coursework, you should also know where to get an idea of what is on the real estate exam in Ohio.
Topics covered on the exam are not a secret. You can find an outline, and what percentage of the exam is within each topic, in the PSI bulletin.
The exam is broken down into two sections. One covers topics relevant to real estate professionals everywhere. The other focuses on those that are state-specific.
The primary topics to review for the national section of the exam include:
Property ownership
Land use controls and regulations
Valuation and market analysis
Financing
General principles of agency
Property disclosures
Contracts
Leasing and property management
Transfer of title
Practice of real estate
Real estate calculations
State topics get more into the minutiae of operating as a real estate professional in Ohio. Topics covered in this portion of the exam include:
State governance of the real estate profession
Licensing requirements
License law and rules of the Ohio Real Estate Commission
Brokerage relationships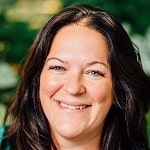 Make time to study the prep questions. The real estate exam is not actually about how to be a real estate agent.

Focus on how to be a good test taker, not necessarily the content.

If there is a text bank on the computer that is extra, I would pay for that so that I can practice taking tests online.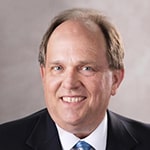 Study terms and vocabulary. The questions on the exam are not written to trick the test taker.

The questions are written to be sure the test taker knows the meaning of real estate terminology.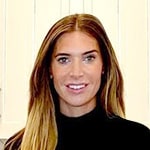 Take practice exams every day leading up to sitting for your exam.
6 Tips for Passing the Ohio Real Estate Exam

Once you know the topics on the test, and have begun attending your classes, the next thing to do is get ready to study.
How you prepare to study, and ultimately hit the books, can greatly impact the real estate exam results you want to receive.
A good study plan that starts with your first set of class notes, and gets you all the way to the day of the exam, is essential.
A plan makes studying more efficient and makes you more successful when it comes to remembering everything you need to know.
These tips can put would-be real estate agents in Ohio on the right study plan track.
1. Incorporate Memorization
Sticking to the facts when it comes to real estate is important. The best way to keep them all straight is by using flashcards.
Memorizing all the dates, regulations, laws, and more is essential to passing the real estate license exam in Ohio.
With flashcards, you can quiz yourself daily and easily memorize what you need to know.
2. Pay Attention in Class
No matter how much studying you do outside the classroom, the best information will come during class. Listen during lecture and take strong notes.
This process alone can help you study more efficiently.
3. Create Outlines For What You Know
Organizing your class notes into study tools not only gives you another opportunity to review what you need to know, but it makes it easier to study them later.
Creating outlines while all the information is still fresh allows you to pick out what's most important to look at later.
4. Form a Study Group
Staying motivated while studying is hard when you're doing it alone. Having a study group to rely on can help you stay focused as you prepare to take the Ohio real estate exam.
It also gives you a partner to quiz you on those flashcards.
5. Work in 'Me' Time
Although studying is the prime component to preparing for any exam, you also need to prepare yourself for the stress. Studying is useless if you're not up to the challenge of taking the test.
Set aside time to eat good meals each day and get plenty of rest at night. Especially in the days leading up to the exam, take care of yourself.
On test day, eat a hearty breakfast, and toss an extra snack in your bag for the car ride.
6. Meet Test Day Head On
Preparation doesn't end once testing day hits. You may feel fully prepared, but now you've got all these test questions staring you in the face.
You'll feel the pressure, so have a strategy to reduce it. Stay calm, test smart, and take it slow by following these tips:
Read through the whole test and answer the easiest questions first.
Mark the hard questions, the ones you have no idea on, for last.
When guessing, only pick an answer that you feel like you've seen before. Remove answers that are obviously wrong, and use a process of elimination to narrow down your choices.
Never pick your final answer without reading through all the answer choices first, no matter what.
Expert Insight
What tips to pass the Ohio real estate exam would you give to students?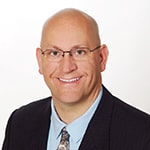 Take notes, and take it seriously. Attend the crammer course at the end before the exams.

It either reminded me of important concepts or taught me a couple of new items that were on the exam.

During the test, rule out the obvious wrong choices and stick with your initial instinct.
Most of the tests are multiple choice. If I didn't know the answer based on reading the question, I would just select an answer at random.

Then once complete, I would only look at the correct answer.

This allowed me to focus only on the correct answer and not allow incorrect answers to jumble my thoughts.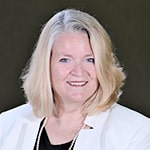 Listen to what your instructors tell you to concentrate on for studying.

There is way too much information to take in over a short period of time to learn everything before your exam.

Also, put in the time studying. I personally am great at cramming for a test!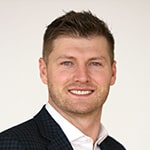 Purchase additional study guides, flash cards, and practice tests.

Attend any in-person test preparation courses offered by your pre-licensing program.

Seek specific advice from newly licensed agents in your area.
Read more tips on studying for the real estate exam from one of our experts, Kristina Morales.
What Is the Cost of Taking the Ohio Real Estate Exam?
How much is the Ohio real estate exam? There are two different fees to pay in order to become eligible to take the test.
The first is an application fee. For a salesperson license, the fee is $81. For a broker license the fee is $135.
Paying this, completing your pre-licensing coursework, and accomplishing the required background/fingerprint check then enables you to schedule your real estate exam.
The cost for that is $58 for the salesperson exam and $39 for the broker exam.
For a complete breakdown of all the fees associated with Ohio real estate licensing, read our article – How Much Does It Cost to Get a Real Estate License in Ohio?
How Hard Is It to Pass the Ohio Real Estate Exam?
What Is the Ohio Real Estate Exam Pass Rate?

To register for the real estate salesperson exam in Ohio, you must go through PSI Exams. You have the option to schedule your test online or via phone by calling 855-834-8749.
Once registration is complete, you may wonder how many of those who register and sit for the exam actually pass it. The test is hard, so obviously it's a valid concern.
So, how many people pass the real estate exam the first time around? Somewhere between 50%-80% of individuals taking the real estate exam pass it on the first try.
Some companies offering pre-licensing course packages will guarantee a higher pass rate if you participate in their program.
If you're interested in improving your odds, you can research options, check pass rates, and seek out the program that's best for you.
How Many Questions Are on the Ohio Real Estate Exam?

The real estate exam is offered in several locations in Ohio. You also have the option to take the test remotely through an online, proctored exam.
For those who wish to test on site, locations are available in:
Akron
Cambridge
Cincinnati
Cleveland
Columbus
Toledo
Troy
Prepare to invest a serious amount of time when taking the real estate exam. The total test is three hours long.
For the salesperson exam, you'll have two hours to answer 80 questions on the national section, and one hour to answer 40 questions on the state section.
The broker exam time is divided up the same, but you only have 75 questions to complete in the national portion. The state portion on the broker exam is also 40 questions long.
How Many Math Questions Are on the Ohio Real Estate Exam?

Math questions on the Ohio real estate exam encompass three primary topics:
Basic math
Calculations for transactions
Calculations for valuation/rate of return
While the third topic is only on the broker exam, the number of math questions for the two tests vary.
You'll have about eight math questions to answer on the salesperson exam, and only six on the broker exam.
What Score Do You Need to Pass the Ohio Real Estate Exam?
The passing grade for the Ohio real estate exam varies between tests. For a salesperson license, you need to score a 70 percent or above on both sections of the exam.
Those testing for a broker's license need to score at least a 75 percent.
Once you complete the test, your final score will show up on the screen. A printed copy will also get mailed to you.
If you fail one, or both, sections, the printed copy will contain a diagnostic report highlighting your strengths and weaknesses.
This may make it easier to focus your study time around the topics that were hardest for you before you retake.
Survey of Experts
How difficult was it for you to study and pass the Ohio real estate license exam?
How many attempts did it take you to pass your real estate license exam?
Expert Insight
What would you recommend real estate students to invest extra in to ensure passing the exam on the first try?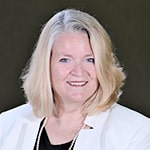 You don't need to purchase anything extra to make sure you pass your test the first time. You need to invest your time studying to make sure you pass.

When you choose to take your courses at Hondros College, they provide the books you need, with worksheets and practice tests that you can use to study from.

I personally like to cram for a test. And yes, I did pass the test on my first try!
In addition to the study materials included with the CE shop, I also retook many of the cheaper and unit exams for practice.

I also purchased Compucram until the answers were a habit and not a task to remember anymore. I passed on my first attempt within 3 months of starting classes.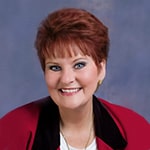 The Ohio test includes a lot of vocabulary words and their meanings. An agent should invest in vocabulary flash cards and pretest software, so they can practice before taking the actual test.

The software gives you practice tests and scores the results. Once you are scoring consistently above 90%, you are ready to take the test and pass!
I would recommend investing in sample tests that you can find online for your particular state.

These give real-world experience into the actual wording of exam questions and put you in the right mindset to sit for the exam.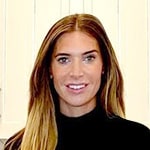 Take an exam prep class if not already included in your packaged courses.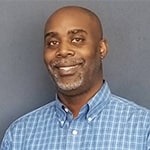 Enroll in in-person courses or take classes with a brokerage than with a third-party provider.
What Happens if You Fail the Real Estate Exam in Ohio?
How Many Times Can You Fail and Retake the Ohio Real Estate Exam?

In the state of Ohio, you must pass both sections of the exam within a 12-month period that starts on the date stamped on your testing bulletin.
You can retake the exam as many times as necessary within that period. However, each time you retake, you'll have to pay an additional fee.
How Long Do You Have to Wait to Retake the Ohio Real Estate Exam?

It can be a little bit of a wait to schedule a retake when you fail one or both portions of the Ohio real estate exam. Each time you fail, you must submit a retake application.
This gets reviewed by the Ohio Real Estate Commission, who then notifies PSI of your new eligibility. Once that's done, you can schedule a retake.
Do You Have to Pay to Retake the Ohio Real Estate Exam?

You do have to pay each time you retake the Ohio real estate exam, but fees vary based on which test and how many parts you need to take.
To retake a single portion of the salesperson license exam, the cost is $39. To retake both parts, the cost is $58.
Broker retake fees are the same no matter how many parts you're retaking. The flat cost for a retake is $39.
What's Next After Passing the Ohio Real Estate Exam
DealMachine Review
Real Estate Investing Resources
Real Estate Technology
Real Estate Wholesaling Resources