Can You Get an Ohio Real Estate License with Violations such as Felony, DUI or Misdemeanor?
This article gives you an in-depth look at the rules and parameters for licensure when you have criminal convictions on your record.
We also share tips to help you cross all the T's and dot all the I's as you apply for your license.
Keep reading if you're concerned that your legal history will dampen your chances of getting a real estate license in Ohio.
Should I Pass a Background Check for an Ohio Real Estate License?
The background check requirement applies to everyone seeking a real estate license in Ohio. That includes out-of-state agents and brokers applying for an Ohio license through reciprocity.
You're required to provide fingerprints for this purpose. Those prints are checked against state and federal law enforcement databases to see if you have a criminal record.
You have 10 days from the date you file your application to get fingerprinted. You should not have your prints taken before submitting your application.
There are three other essential things to be aware of when getting fingerprinted:
An approved WebCheck user must fingerprint you. These vendors collect digital prints for the background check and transmit them to the appropriate agencies.
You're responsible for contacting the company and scheduling an appointment. You can search for a location near you on the Ohio Attorney General's website.
Prices vary depending on the company you choose. Fees range from $50 to $80.
The FBI and Ohio's Bureau of Criminal Identification and Investigation receive your prints and use them to do a records check. They typically complete reports within 30 days.
The Division of Real Estate reviews all the information you provide when applying in conjunction with your background check to reach a licensing decision.
That decision is impacted by the type of conviction as well as how closely the offense relates to the real estate sales and brokerage occupation.
Can a Felon Get a Real Estate License in Ohio?
Being a felon can present a serious roadblock to being licensed. One of the requirements is that you should not be convicted of a disqualifying offense. Quite a few felonies fall in that category.
As required by law, the Division of Real Estate publishes a list of the specific crimes that may preclude licensure. These offenses have a direct relationship to the work.
In other words, the nature of these crimes has a bearing on your fitness or ability to carry out the duties or responsibilities related to practicing real estate.
Some felonies on the list are automatic disqualifiers. Violent crimes and certain sexually oriented offenses are a couple of examples.
Other felony convictions may or may not prohibit you from obtaining a license. The Division of Real Estate will decide after reviewing the facts for each conviction on an individual basis.
The factors the Division considers are detailed on the list of offenses. Generally speaking, your chances of being licensed can be negatively impacted by the following:
A serious offense committed in the not-so-distant past
Instances of recidivism since the crime occurred
Lack of material evidence of mitigating rehabilitation
Issuing the license could endanger public safety
The Division lists the applicable crimes on the website. You can use the list to help you determine the odds of obtaining a license.
You can also ask the Division to predetermine whether your conviction disqualifies you if you're unsure about the impact of your particular criminal history. Just know it's a non-binding decision.
Can You Get a Real Estate License with a Misdemeanor in Ohio?
Getting your real estate license in Ohio with a misdemeanor record isn't impossible. However, it's a high hurdle to jump.
If your conviction is for a crime the Division of Real Estate considers disqualifying, you may be issued a license or not, depending on several factors.
For instance, the Division cannot license you if your offense is designated as an automatic disqualification. For crimes that are not, the Division considers each case individually.
Factors considered in the latter instance include the following:
The nature and gravity of the offense
How long it has been since you committed the crime
Whether you've committed other crimes since then
Whether you fulfilled all terms ordered by the court
Any evidence supporting successful rehabilitation
The list of offenses that can prevent you from getting a license contains more than 150 crimes. So, there may be a good chance the misdemeanor you were convicted of is on it.
You can reference the complete list of disqualifying offenses on the Division's website. To give you an idea of the crimes it includes, here are some of the general categories:
Violent crimes against others
Crimes that defraud others
Dishonesty and falsification
Theft of property or money
Crimes against property
Financial crimes
Public order crimes
As you would expect, the more serious the crime and the stronger the relationship to practicing the profession, the more likely that offense will be a disqualifier.
The Division will provide a pre-determination if you request one. However, a favorable upfront decision doesn't guarantee you'll get a license once the entire evaluation process is done.
Can You Get a Real Estate License with a DUI in Ohio?
In Ohio, you'll hear the acronym OVI (Operating a Vehicle Impaired). It's essentially the same as a DUI. Both refer to operating a vehicle under the influence of alcohol or drugs.
A simple DUI isn't specified as a disqualifying offense. Therefore, you can likely get a real estate license if you have a DUI that is an isolated incident.
However, a different classification of the offense could make a critical difference in the decision on your licensing application.
As an example, when aggravating circumstances are involved in your conviction, the offense may be classified as one on the list of those that can disqualify you.
So, a DUI might prevent you from getting a real estate license in that particular situation.
Tips for Applying for an Ohio Real Estate License with Criminal Record or Misdemeanor
The Division of Real Estate thoroughly evaluates every application from individuals seeking to become real estate agents in Ohio.
Here are some things you can do to put your best foot forward and clearly demonstrate you meet the requirements.
Own your less-than-perfect past. Honesty is the best policy when applying for a license. So, include everything that applies. When in doubt, disclose.
Take time with your explanation. Describe extenuating circumstances without making excuses. Show what you have done to change and move past your criminal history.
Complete every step you need to take. Read the requirements and instructions carefully. You don't want to miss something and have it appear that you're hiding information.
Consider getting expert help. If you have grave concerns about your record, legal advice may be in order. A lawyer can analyze your case and help you frame it in the best light.
Ask if you're unsure. The Division of Real Estate is there to help if you need assistance. Don't hesitate to reach out if you need clarity on the process.
Survey of Experts
Is it more challenging to get a real estate license with violations on one's record?
Do you know any people who got a real estate license with violations on their record?
Expert Insight
What advice can you give people with violations on their record to successfully get licensed?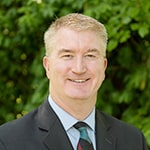 As a person who ran a real estate office, I spoke to several people who had violations on their record in preparation for getting their license.

The biggest thing is to be upfront and honest, and the broker and manager will help you through it.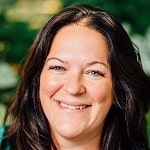 If you have a felony on your record, I think that you have to get a letter of recommendation from a licensed agent.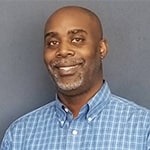 Talk to your brokerage, so they can help you manage the entire process effortlessly and as smoothly as possible.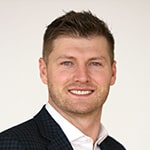 Pay your fines and make sure you have no outstanding warrants.
Can I Appeal the Commission's Negative Decision?
The Division of Real Estate is obligated to notify you in writing if it refuses to issue a license. The notice must detail the grounds and reasons for the denial.
You have the right to an administrative hearing regarding that refusal. The Division has the responsibility to prove that the disqualifying offense is directly related to practicing real estate.
Can a Real Estate License Be Suspended or Revoked Because of a Violation Committed After Receiving It?
Having a real estate license is a privilege. It comes with a code of conduct and regulations that you have to abide by. If you don't, you'll pay the consequences.
Those consequences vary based on the violation and can involve more than a fine. You may be subject to license disqualification. That includes suspension and, in some cases, revocation.
The Ohio Revised Code empowers the Real Estate Commission to impose disciplinary sanctions upon licensees. It also specifies the grounds for doing so.
You'll find a conviction for a felony or a crime of moral turpitude among those reasons. The offense doesn't have to occur while you're acting in your capacity as a real estate professional.
The Commission can also discipline you for other violations committed while practicing real estate. For example, financial misconduct, misrepresentation, and unlawful discriminatory acts.
You have 15 days to self-report any violations specified by Ohio law. You risk immediate suspension of your license if you miss that time frame. And your notice must be in writing.
The Superintendent of Real Estate may open an investigation into your conduct and determine whether your license should be suspended or revoked.
Where to Study for a Real Estate License Exam?
Once passing the Ohio background check, you need to complete all the other requirements for obtaining a real estate license in the state.
Topmost on the list is completing your pre-licensing education. You must study at an institution of higher learning for courses to count toward the pre-licensing education requirement.
Should you choose to complete your studies in one of the accredited real estate agent schools in Ohio, you must check if the courses they offer are acceptable as pre-licensing coursework.
The school must offer at least an associate degree program. There are numerous two- and four-year colleges around the state that offer the training.
These schools offer several options for completing your studies:
In-person classes at campus locations
Self-paced online courses
Livestream, instructor-led classes
Hybrid format (partially online and partially in person)
If you're debating which format to choose, take a few minutes to weigh the pros and cons of real estate classes online vs. classroom courses.
Remember to study diligently to pass the real estate the first time you take it. Make sure to know what to study for the Ohio real estate exam to be fully prepared and ready to take the test.