2 Sample Probate Marketing Letters for Real Estate Investors
In the following article, you will learn how to approach court-appointed administrators or executors of properties in probate to find good investment opportunities.
We will provide you with downloadable effective sample probate letters for real estate investors. Let's start with instructions on how to write letters to executors.
Probate Marketing Letter to Executors
The process of legally administering the estate of a deceased person is called probate.
A court oversees the process, starting with validating the will (if there is one) and selecting a person to handle the process — the executor.
If a will fails to name an executor, the closest relative will usually be appointed by the court. The executor has to account for their actions to the court.
Being an executor is a big, time-consuming responsibility that many people would rather not have.
Those responsibilities include making an inventory of all property and in some cases liquidating some or all of that property.
Marketing real estate for sale is a huge headache for most executors. Therefore, many of them are motivated sellers. If the executor doesn't live nearby, their inconvenience is doubled.
Therefore, in the first place, target executors who live far away from the estate property, ideally in another state.
Also, give preference to the executors who aren't close relatives of the deceased. Such people, affected by emotions, may rather consider your offer predatory than see and calmly assess all its benefits.
An investor who can close quickly, pay cash, and buy the property as-is can be a big help to an executor.
If you can communicate effectively with an executor who's handling real estate assets, you can sometimes get a jump on your competition for those properties.
How to Write a Probate Marketing Letter to Executors
Typically, executors aren't lawyers. They are individuals who were trusted by the deceased. As ordinary people, they are often open to a personal appeal.
A marketing collateral considered classic and effective among investors is a "yellow letter."
A yellow letter is handwritten on a yellow, lined piece of paper that looks like it came from a legal pad. This gives it a personal look. In a minute, we'll give you a probate yellow letter sample.
First, write a draft version of your letter. You'll want to revise it until it's right for your purpose and not just freehand it off-the-cuff.
You don't necessarily need to handwrite it. There are direct mail services for real estate investors that write letters with robotic ballpoint pens to make them look handwritten.
And in this direct mail marketing guide for real estate investors, you can learn about costs and other details to consider when using this strategy.
Consider the following points when creating your probate letter.
Purpose
The purpose of your letter isn't to convince the recipient to sell you the house right away. The purpose is to get them to talk to you. Don't overdo it. Get their attention and then follow up.
Be Consistent
The probate process usually takes a year or more. You should expect to send multiple letters. Your follow-up is critical to your success.
Be Concise
People have shorter attention spans today than ever before. Make your case for why they should talk to you in a brief, attention-getting way.
Show Empathy
You're contacting them because a friend/relative died. Don't sound like a vulture. Show compassion.
Remember, homeowners aren't trying to make you a profit. Instead, you're trying to solve their pain point. So, be genuine and concerned about the needs of the homeowner.
Offer Your Help
Let them know that the right person in your profession can be a big help to them. Then, make your case that you are the right person.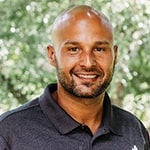 Provide a solution that establishes how you can help them out of that situation and take that emotional burden off them.
Mention Your Qualifications
Briefly mention your qualification to bring their issue to a successful conclusion.
Throw in the number of properties you purchased for cash or the total dollar amount of transactions you've managed.
Offer an All Cash/As-Is Purchase
This is the foundation of all your appeals. This is how you save the estate the cost of and time for inspections, legal fees, marketing, commissions, and repairs.
This is how you save them time which also equates to less expense for insurance, taxes, and property maintenance.
Urge Them to Action
Ask for a meeting. The sooner they talk to you the better prepared they will be to manage the distribution of what is probably the largest asset of the estate, and the sooner they will take the complicated and stressful probate process off of their shoulders.
Be sure your call to action is clear.
Add Value
Assure the executor that whatever they decide, you'll make sure that they leave your meeting better prepared to properly perform their duties and, not coincidentally, take a big load off of their shoulders.
The best probate letter is clear, concise, helpful, and urges action. Let's look at the following template, which is somewhat similar to our sample letter to motivated sellers and the pre-foreclosure sample letter to distressed homeowners.
Sample Probate Marketing Letter to Executors
Below is a sample marketing letter to executors of the will and administrators of the estate. You can also download it in PDF or DOCX (Microsoft Word) for free.
Date
Your Name
Your Company Name (if applicable)
Your Phone Number
Your Email Address
Recipient's Name
Recipient's Address
Dear (Mr./Ms. Recipient's Name),
My name is (your name). I am a professional real estate investor. I am interested in the property located at (property address) included in the estate you are assigned to distribute.
I know that you have a difficult and time-consuming task of distributing assets to beneficiaries who trust you to look after their best interests.
As a real estate investment professional, I'd like to offer the fastest and easiest possible liquidation of the estate property, without compromising your and the beneficiaries' interests.
As an investor, my knowledge about buying and selling properties as-is and with all cash relieves the estate from the drawbacks of a traditional real estate sale such as:
the expense of making repairs and prolonged upkeep.
the time and expense of marketing the property (including realtor commissions).
the uncertainty of the buyer's mortgage approval process.
being dependent on appraisal results.
For experienced investors
I have invested ($______) (in over # properties) and can thoroughly explain the details of a selling process and all the possible options you have.
For experienced wholesalers
I have managed over (#) transactions like this resulting in over ($____) in sales and can thoroughly explain the details of working with investors.
Whether or not you accept my offer during our conversation, talking with me will help you assess your options. You will have confidence that you have performed your duties effectively.
I would like to make myself available at your convenience to answer your questions and go through the process of an as-is, all-cash sale of the property.
Please give me a call at (phone number).
Thanks, and best wishes with the probate of the estate.
Regards,
Your name/Company name
Phone #
email address
Probate Marketing Letter to Attorneys
Contacting estate attorneys can benefit you in several ways. For one, like you, they are professionals.
They don't have the emotional attachment that friends or family members who are acting as executors may have.
They may have dealt with investors in these situations before and are comfortable exploring this option. You probably won't have to educate them about the process.
Contacting them serves a dual purpose — soliciting this particular deal, and recruiting them as a future referral source.
How to Write a Probate Marketing Letter to Attorneys
The format should be different from the letter you send to executors. Executors are usually amateurs while attorneys are professionals.
Instead of a yellow letter, this letter should present you as a fellow professional.
Letters to attorneys should be typed, not handwritten. If you have a letterhead, use it. If you don't have one, structure your letter as if it were a letterhead.
Arrange your name and contact information at the top of the page and center it. Use footers at the bottom.
Purpose
The purpose is the same — get the meeting.
Be Consistent and Concise
You'll send multiple letters to attorneys as well. You still need to get to the point.
Keep it short and personable.
Professionalism
Replace empathy with professionalism. Remember, you hope to create repeat business with the attorney.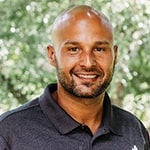 While writing a personalized letter shows more sincerity, you will have to show you're professional when writing to an attorney.

So going the personalized route generally doesn't look as professional as a branded letter or postcard. You need to understand what type of lead you are targeting.
Offer Help
This is still true, but don't teach. Treat them as an equal. Instead of sounding explanatory, use phrases like "As I'm sure you know…", or "As you're aware…" and then tell them what you want to say.
Mention Your Qualifications
Don't fluff up your resume. If you're only starting out in wholesale real estate or just recently started flipping houses as a career, this is where you might be better off if you partner with a veteran investor for your first few deals.
Otherwise, if you came from a profession that makes you sound prepared (like banking, or construction management), mention that.
Likewise your education. A related degree looks good to an attorney, even if you are only starting a home flipping business.
Offer an All Cash/As-Is Purchase
This is still important, but you don't have to explain why to an attorney.
Urge Them to Action
This letter is like other networking efforts. Always ask for a meeting.
Add Value
Assure them that you can update them on market activity in the property's location, and then be prepared to do just that.
Sample Probate Marketing Letter to Attorneys
Below is a sample marketing letter to probate attorneys. You can also download it in PDF or DOCX (Microsoft Word) for free.
Your Name
Your Company Name (if applicable)
Your Address
Your Phone Number
Date
Attorney's Name
Attorney's Firm
Attorney's Address
Dear (Mr./Ms. Attorney's Name);
My name is (your name). I'm a professional real estate investor. I am writing to you concerning the property located at (property address).
I'm sure you're aware of the benefits that a professional real estate investor can bring to an estate that needs to liquidate real estate assets.
An all-cash/as-is sale of the property can provide significant savings of both time and money to the executor and the estate.
For experienced investors
I have invested over ($________) in over (# ) properties like this one.
For beginners with partners
My partner and I represent over ($________) in investments in over (# ) properties like this one.
For experienced wholesalers
I have managed over (#) transactions like this resulting in over ($______) in sales.
For beginners
Prior to my investment career, I've worked in (___) as a (__________). I received a degree in (_________) from (University). This adds to my knowledge of real estate transactions and contributes to my ability to provide a quick and effective closing.
I'd like to meet with you at your convenience to discuss the property and how I might be of assistance.
Hopefully, you can benefit from an up-to-date review of the activity in this property's particular sub-market.
Please give me a call at (phone number).
Thank you for your time, and I look forward to hearing from you.
Regards,
Your Signature
Your Name Printed
Your email address
Your Phone Number
Survey
Which direct mail service do you use for your investing business?
How to Mail Probate Real Estate Marketing Letters
First, be sure that the estate in question contains real estate. If you're not sure, check the probate records.
One of the first things that an executor has to do is make an inventory of the estate's assets.
Probate records are public information. You may be able to look at them online. If that's not possible, you might have to go to the courthouse.
The probate clerk or estate filing office at the county courthouse can help.
Send your initial letter as soon as possible. Sometimes the early bird does get the worm.
Ensure consistent presentation: if you're using the yellow letter approach, you'll want to handwrite the address and return address on the envelope. Use a stamp instead of meter postage.
Ensure consistent contact: plan on sending a letter each month. It's important that the recipient realizes that you are consistent which is a professional trait. You don't want to overdo it and appear too pushy.
However, if you become aware of events that can impact the property, take advantage of this to send a brief note or postcard.
These events might be new or altered transportation improvements, new schools or businesses, zoning changes nearby, etc.
This is a legitimate reason to contact them and it shows that you are an authority on their real estate market.
Market yourself — in subsequent letters mention any activity that you are having. Tell them that you just closed on another investment purchase or that a property you had under contract just closed.
Keep an eye on the property. If a listing sign goes up in the yard, contact the broker. The property may or may not still be a prospective investment.
To avoid delays, keep your templates handy. It's especially convenient when using real estate wholesaling direct mail services that allow you to send a letter or postcard specific to a particular event with just a few clicks.
Wrap-up letter. If the property is sold, or you determine that it's no longer a potential investment, send a follow-up letter to the attorney.
This lets them know that you aren't just driving for dollars. Tell them that you hope to be of assistance in the future. You're still recruiting them as a referral source.
Where to Get Highly Converting Probate Real Estate Seller Leads?
I can suggest an easy and convenient way to find motivated sellers with probate real estate to sell.
HouseCashin Investment Property Marketplace is a solid search engine for off-market real estate for sale.
It's designed specifically for real estate investors and wholesalers looking to buy and sell investment properties.
The marketplace features FSBO homes as well as deals listed by wholesalers.
Getting a list of probate real estate for sale (as well as other types of deals: rehab, short sales, foreclosure etc), can be done in a couple of clicks by using filters.
The filters also allow you to refine your search by viewing properties in your desired ranges of rehab costs, ARV price, potential profit, and other criteria.
Visit the HouseCashin Investment Property Marketplace to find probate real estate easily.
___
If you want to contribute your expert advice on a topic of your expertise, feel free to apply to our Expert Contributor Program.
___
About the Author
Kristina Morales is a REALTOR® with over 20 years of professional experience. She actively practices real estate in Ohio but also has practiced real estate in California and Texas. Conducting her real estate business in three states has allowed her to gain unique experiences that make her a well-rounded realtor. She obtained her Bachelor of Arts in Business Management and her MBA with a concentration in Banking and Finance. Prior to real estate, Kristina had an extensive corporate career in banking and treasury. She ended her finance career as an Assistant Treasurer at a publicly traded oil & gas company in Houston, TX.