What Are the Pros and Cons of Being a Real Estate Agent as a Career?
Before you consider becoming a real estate agent, it's best to hear from those already in the field. Our experts share the pros and cons of their experiences to help you decide if the job is right for you.
Keep reading to learn more about what being a real estate agent is all about.
What are the Benefits of Being a Real Estate Agent?
1. Visible Results of Your Effort
Salaried workers, limited by their fixed wages, often get in a situation where they don't earn more than their colleagues if they work harder. Unlike them, real estate agents have the opportunity to run their own business and get compensated proportionally to their effort.
I love the fact that my success is determined by exactly what I put into the business and what my agents put into the business as well. The immediate gratification we receive, the feedback, and unforgettable experiences are what make this career so amazing!
Many of the factors influencing your productivity depend on the brokerage. This includes the commission split, training opportunities, and more. Read our article on how to choose the right real estate brokerage to work for.
2. Opportunities for Further Career Growth
Once you really get into the life of a real estate agent, another positive aspect of the job often presents itself. Unlike with many other careers, here, you've got control over how you grow your business and what direction you take your career in.
With sufficient experience gained as top-rated local real estate agents, realtors can transfer to other niches to become real estate investors or property wholesalers, property managers, mortgage brokers or lenders, and others. They also tend to open real estate brokerages to oversee other realtors and get commission from their closings.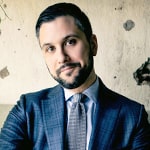 There's a lot of freedom to grow your business the way you think is best.
But before you transfer to another related niche, you will need to become successful as a realtor. Check out our article providing tips from experts on how to become a successful real estate agent.
3. Equal Playing Field for Women and Men
For women, choosing a career as a real estate agent doesn't mean fighting an uphill battle for equal recognition. Since this business is all about the individual effort, any agent can achieve the loftiest goals they want to set for themselves. There aren't as many typical factors, found in other professions, that could hold you back.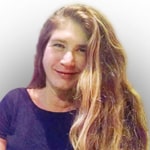 A pro is that there is no glass ceiling for women, and I can make as much as I put into the business.
4. Meeting New People Daily
Having a career where each day is often different from the one before is a great way to stay engaged at work. Being a real estate agent enables you, through the clients you meet, to bring something unique into each transaction.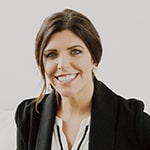 A pro is not knowing what the day may hold when you rise. It's exciting meeting a new person and attempting to turn them into a lifelong client.
5. Helping Your Clients
Being a real estate agent brings you emotional satisfaction from helping your clients. During the closing, you are present in the room where the sale is happening. The positive, happy energy that buying or selling a home brings clients is contagious. The fact that they feel it thanks to you makes you feel proud of yourself.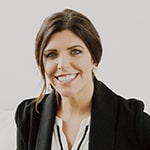 Another advantage is when you hand the keys to a newly minted homeowner. The energy is palpable and makes every challenge along the way 100% worthwhile!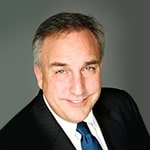 My business is particularly rewarding because we are able to help buyers and sellers buy/sell the homes and save them money at the same time.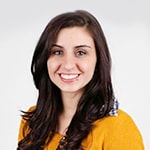 The pros are always learning and being involved in a very important industry, and helping others with their investments.
6. Learning from Your Clients and Other Connections
The exposure real estate agents get from all different types of people as they come in as clients is also invaluable. Not only are you able to help them sell or find a home, but you'll also gain something from their stories.
You can potentially benefit from the experiences they've had in business and life. Clients can even become true friends, simply by going through this business relationship together.
The main pro for me is that I love working with people from around the world and learning their stories, as well as what made them successful. I've learned so much from my clients and many of them have become lifelong friends.
What Are the Drawbacks of Becoming a Real Estate Agent?
1. Being too Busy
Contrary to all the positives of being a real estate agent, the biggest con for many is the number of working hours. You must be constantly available to clients and colleagues, whether by phone or emails. Home sale negotiations don't follow a 9-5 schedule and neither does client availability when it comes to showings.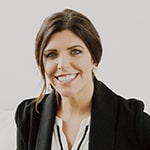 A con may be lacking the ability to plan or have a framework for the rest of life's challenges. Also, being constantly on call can be trying at times, dropping the ball or missing family activities. That said, the random Wednesday off work is refreshing 🙂
As a real estate agent, it's difficult to take a day off. Even on vacation, the pull to check emails, maybe return a few phone calls, is hard. There's also the stress of missing a showing to an interested client, or even losing a client because you took a few days to yourself.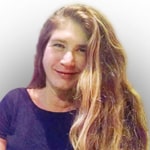 A con is never having a day off and being on call all of the time.
2. Competitive Industry
Despite the support from your broker or team, being a real estate agent means you're essentially working for yourself. Support systems are loose since everyone is looking to grab individual success. Even in an office, your colleagues are also your competition since each new client is potentially up for grabs. Such a competitive environment requires endurance and perfecting your real estate skills and abilities faster than others.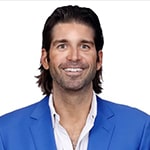 The con to being a real estate agent is that the industry is extremely competitive right now. With incredibly low inventory and a surplus of agents, you have to outwork the competition in order to be successful. You have to have an innate drive and grit to do big things in this industry.
A con would be that it's always a hustle, and you need to work 24/7 in order to stay relevant in today's market.
It pays to know the signs of a bad realtor, so you can avoid becoming one. This way, you remain as efficient and competitive as possible to stay afloat in the industry.
3. The Need to Be a Self-Motivated Worker
This is not a profession for procrastinators who need control to be productive. You measure your success based on the effort you put into the job, which means self-starters inherently do better. You can't wait for the leads to come to you. You must dedicate yourself to keeping busy and pushing forward even when you feel like there's nothing to be done.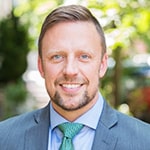 The freedom of real estate is both a pro and a con – you must be diligent and dedicated to do well for your clients and also to provide for yourself. Just because you don't have an appointment in the morning doesn't mean every day is a day to sleep in!
The tricks of the trade can be learned with ease when you are under the wing of a more experienced agent. Consider joining a real estate team, where you can meet experts ready to guide you as you start your real estate career.
4. It's Hard to Say 'No'
Being on call, essentially 24/7, leads many to struggle with the idea of turning down an interested client. Success, as a real estate agent, is ultimately measured in sales, so you don't want to say 'no.' Finding the right balance is a struggle.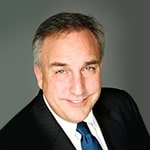 A drawback to being a real estate agent is that you are on call 24/7, and it's hard to say no to someone in need of your service.
5. Nothing About the Job Is "Easy"
When it comes down to it, being a real estate agent means nothing is easy. At least that's how many agents feel once they're in the thick of things. Looking in, the job may seem glamorous, and like an easy opportunity for a paycheck, but it's so much more. The surprise of that can present its own set of challenges to incoming agents.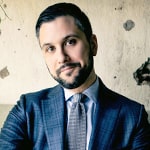 The amount of hard work and sacrifice it takes to become successful is misleading, and most people get into the business thinking it's easy money.
To prepare yourself for what's ahead, read our article sharing insight into what happens after you get your real estate license. You may also want to check out the common mistakes rookie agents make to get a good start on your career as a real estate agent.
Is Being a Real Estate Agent Worth It?
Answering these questions is entirely personal, but if you're prepared for what the job really entails, you'll most likely enjoy taking on the role of real estate agent as a career. You do need to understand that the time commitment is huge, and the job doesn't really have set hours.
That can be hard for many. However, there's the reward of helping people sell or find their new home. The human connection may make it all worthwhile.
Even with a few cons to the job, these agents truly love what they do.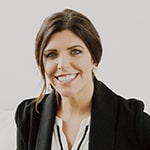 The pros of a career in real estate FAR outweigh the cons IF you are ready to work hard and take risks. Many of us claim to be gamblers and I fully believe this is true. Many of the pros CAN be cons if you are not ready for this roller coaster of a career.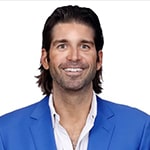 The pros of being a real estate agent far outweigh the cons. I get to come to work loving what I do, surrounded by people that I truly admire and enjoy. It's hard to be unmotivated when you love what you do.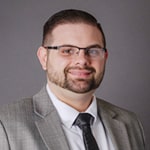 The pros far outweigh the cons, but you have to be a true pro to make it in this business. The industry is tough, with a nationwide turnover rate of close to 90% every year. If you don't treat it as a business, you will not make it.
Valuable Resources to Start Your Real Estate Agent Career
Once you decide to embark on a real estate agent career, you will need to know what's involved to become a full-fledged agent, including how you can get licensed in your state. Our real estate license resources provide comprehensive articles on the different license requirements of each state.
Take a moment to also read our guide comparing online real estate classes vs classroom and how to pass the real estate exam, so you can ace the license test on your first try.
When you pass the exam and get hold of your license, you're now ready to reach greater heights as a real estate professional. To look for openings at brokerages currently hiring, use this list of real estate job search websites.
To help you build and grow your real estate career quickly, we at Real Estate Bees created a directory for real estate professionals. It's designed to help you get more exposure for your business, including receiving leads. Create a free profile by signing up here.
___
If you want to contribute your expert advice on a topic of your expertise, feel free to apply to our Expert Contributor Program.
___
About the Author
Kristina Morales is a REALTOR® with over 20 years of professional experience. She actively practices real estate in Ohio but also has practiced real estate in California and Texas. Conducting her real estate business in three states has allowed her to gain unique experiences that make her a well-rounded realtor. She obtained her Bachelor of Arts in Business Management and her MBA with a concentration in Banking and Finance. Prior to real estate, Kristina had an extensive corporate career in banking and treasury. She ended her finance career as an Assistant Treasurer at a publicly traded oil & gas company in Houston, TX.