Pros and Cons of Flipping Houses as a Career
Flipping houses is an exhilarating career. You can make lots of money and learn some of the best skills in business that anybody could ever ask for.
Flipping is everywhere, from TV shows to blogs and YouTube channels. But there's much more than what meets the eye when it comes to fix and flips. It's not as easy as it seems.
For the past 15 years, I've successfully flipped about 1000 houses and became a hard money lender helping other real estate investors rehab and sell properties. My trials and tribulations have taught me that flipping is very rewarding.
However, to fully understand what you're committing to, you need to learn about the pros and cons of flipping houses as a career. Read this article to get insight into what you should consider before you make the leap.
Is Flipping Houses Legal?
Let's preface this by saying that I'm not a lawyer. Before taking action, consult with a licensed attorney serving your location.
Real estate gets a bad rep sometimes because of shady tactics and new schemes floating around each year. However, flipping houses is perfectly legal and you could in fact, do it as a career.
In short, if you're flipping homes with honest intentions, you'll be on the right track. Such as making real improvements to the home and selling for a fair price that reflects the upgrades you've made.
You're buying a home for a low price and reselling it to a new buyer in a short window of time. You could call it capitalism or even the basis of our economy.
But home flippers could make this an illegal practice just as quickly as you can make a sale. Plenty of illegal schemes base around inflating the price and tricking the lenders and sellers with minimal upgrades.
Each state has their own set of laws concerning flipping houses. It's a challenge on it's own to learn what you can and can't do.
How Much Money Can You Make by Flipping Houses?
It depends on your location and experience, but professional home flippers make about 15-20% profit on an average successful project.
The key word is "successful". You could take a $100,000 home, and flip it for say $200,000. While it appears that you simply doubled the value of the home, what exactly happened in between?
You could spend a fortune on rehab — running up costs on materials and labor. There are expenses everywhere like your taxes and transfer costs. Before you know it, you might be spending more than what you paid for.
You can lose money, but there's also the potential for huge rewards. Some people make hundreds of thousands, even millions depending on:
how many flips they do per year
what kind of properties they flip
their location
how fast they are scaling their business.
Some flippers work on one house at a time. Others build entire corporations where different departments are responsible for:
This way you don't have to wait for the completion of one stage before moving to another. If you build such a company, it can be a multi-million business.
What Are the Other Benefits of Flipping Houses?
Flipping homes will give you the feeling of entrepreneurship. You get to be your own boss and you hold yourself accountable for all actions.
Pursuing financial freedom gives you a path towards an early retirement so you can spend valuable time outside of working. Above all, you gain personal development which helps you grow as a person. This includes skills such as:
negotiation
risk management
time management
budgeting
delegation.
House flipping opens a door to building other careers. You can become one of the local hard money lenders, home builders, or real estate developers.
After getting experience in real estate through house flipping, you can transfer to more complex, challenging, and more lucrative industry — commercial real estate.
You will gain deeper knowledge about investing in general and build enough wealth to become an accredited investor. Becoming one gives you access to more complex, profitable, and exciting methods of investing, as well as other perks explained by FortuneBuilders in more detail.
While flipping homes, you are building your network of local real estate professionals such as financing firms, home inspectors, real estate attorneys, and contractors. These are all valuable connections.
Oftentimes, these professionals are looking for local investors too. You want to make your business visible to them and easy to find. I suggest that you create your business profile in our  real estate investor directory once you start your business.
This profile will allow you to become visible for distressed homeowners looking to urgently sell their property to an investor in your target geographical area(s).
Other professionals will also be able to find you easier. For example, realtors who are looking for a cash buyer for their distressed home seller client. This would be basically a free source of leads (read about other ways to find motivated  seller leads and methods to get motivated seller leads for free as well).
Another benefit is emotional satisfaction from helping your local community. By rehabbing abandoned buildings and selling them to people looking for a home, you can help the local community improve the neighborhood.
It's a contribution into growing local real estate values and attracting new residents to the area.
Home flippers normally look for distressed properties that they can buy for cash or with hard money loans to make the transaction fast because oftentimes distressed sellers are in urgent need of money.
When you purchase from such a seller, you help them get money fast to resolve a critical problem in their life.
Finally, for many it's simply the joy of doing what they love — giving a new life to run down houses.
How Long Does It Take to Flip a House?
It all depends on various factors such as:
your project, how much work the house needs
current dynamics of the real estate market
your location
your experience.
A 2018 study showed that houses are bought, fixed, and sold in 6 months on average. In my practice, it takes 3-6 month.
If you're flipping a home for the first time, it's probably going to take longer than that until you understand all of the elements behind it.
You want to make sure the project is moving along before you incur long-term holding costs. The less time the better because holding costs can cut into your profit margin.
Having proper systems in place such as the right contractors, permits, and lenders also makes a huge difference.
What Are the Expenses of Flipping Homes?
The best thing you can do is lay out a budget for the entire plan. Before researching how to get a loan to flip a house, track every expense in an Excel sheet so you know exactly where your money is going.
Here's what you are generally going to be spending money on throughout your house flip.
Acquisition Costs
First, you need to buy a house you will be flipping. The expenses include:
Home's purchase price
Real estate agents commission
Wholesaler's assignment fee (if using a wholesaler)
Other closing costs (title insurance, HOA fees, etc).
Repair Costs
Generally (and this easily varies), you can expect to spend about 10% of your home purchase price on repairs alone.
Every home is different, but you'll have to get permits, get the home up to state code and follow all of the regulations. Study your local construction and renovation costs to plan ahead.
Taxes
After you sell with a profit, you're subject to paying taxes. You have to take in two types of taxes: capital gains (Federal) and state income tax (not all states have one).
Depending on how soon you are selling the property after buying it, and your income bracket, your capital gains rate will vary from 0% to 20%.
Long term capital gains are lower than short term, so in some cases it may make sense to hold onto your property before selling it.
Upon the sale of the property, you will also have to pay property taxes for the period you owned it.
Insurance
For a fix-and-flip project you need a few types of insurance. They could save you from a major setback happening before you sell the home. Here's what they look like:
Lender's Title insurance may apply to you if you are financing the purchase of the property you are flipping. It protects the lender in case of any claims against the title.
Vacant House insurance is useful to get if your home isn't selling right away.
Builder's Risk insurance covers any vandalism or mischief during your rehab process. If anybody breaks in and steals tools or furniture, you may be covered.
Liability insurance protects you from being liable for any accidents that may happen to the workers.
Operational Expenses
Accounting: Budgeting framework of selling a home and assessing the potential returns.
Employee payroll: When delegating work to your team, you should pay them.
Contractors' work: The cost of construction materials and labor.
After renovation, the inspector will examine the property and confirm if it now meets local building codes.
Permits: Fees for gaining building approvals from your local government agency.
HOA fees: Just like property taxes, you will have to pay HOA fees for the period of owning the house while renovating it.
Utilities: Don't forget about the electricity, gas, and water bills.
What Are the Risks of Flipping Houses?
There are multiple risks associated with a fix-and-flip project. But there are also solutions to avoid each of them.
The most common risk is underestimating repair costs and losing money on the project. Be extremely careful with this. Get estimates from construction professionals and other contractors before purchasing a fixer upper, until you get enough experience to assess this yourself. Work with your local real estate appraisers. Calculate everything thoroughly, especially if you are borrowing money for the project.
Construction sites are dangerous. Make sure you have appropriate insurance policies covering any liability and other possible losses that can happen during the project.
Legal problems can appear if you don't study your local regulations regarding house flipping. For example, in Washington it's illegal to buy a house from an owner going through pre-foreclosure (distressed home seller) in order to flip it. While in other states flippers look specifically for such sellers, trying to find foreclosures for sale, you may have to look for other types of motivated sellers if your state's laws are similar. One alternative is to get REO listings from banks, for example.
In some states, you have to have a license to flip homes. These are just two of many examples.
Be prepared to be on the construction site day and night, at least until you get enough experience and knowledge. Such dedication will require you to sacrifice a significant part of your personal life. This can affect your family relationships. Make sure your family is prepared.
 Choosing a wrong location for your fix-and-flip project can leave you with a property that won't sell for many months after you've invested into its acquisition and renovation. During this time, you will have to pay HOA and utility fees, property taxes, and probably lower your resale price. Choose a location with a dynamic housing market where families and landlords are actively buying properties. Rocket Homes gives a few examples of such markets in their in-depth guide about 15 best places to invest in real estate.
A risky project brings emotional stress. Again, this can reflect on your family relationships in addition to your own health.
Things You Need to Set Up Before You Start
Education
You might have heard this before in any area of business: invest in yourself. Even if you don't have experience, you can hit the ground running by learning about real estate.
Professionals around the world share their experiences on forums, through real estate investor classes, real estate flipping courses, and books.
Subjects to Learn
During your research on how to start a real estate flipping business, you will need to educate yourself on the following main subjects:
Your local laws concerning flipping. Perhaps, you will need to get a real estate or General Contractor license which entails completing formal educational programs and passing exams.
Accounting and budgeting.
Your local real estate market: the dynamics trends and what kind of design is popular in the neighborhood among your potential buyers.
Best Books on Flipping Houses
There's no shortage of books out there that teach you house flipping framework. They also educate you on how to negotiate, find deals, and get the best use out of your time. Here's a few recommendations:
Buy, Rehab, Rent, Refinance, Repeat — David Greene
The Business of Flipping Homes — William Bronchick and Robert Dahlstrom
Fix and Flip your Way to Financial Freedom — Mark Ferguson
For more suggestions, use this list of the best books on real estate investing.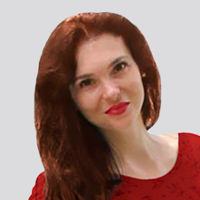 It will also help you to determine a source of motivated seller leads in advance.

The easiest way is to purchase them. But the pitfall of this option is that many lead lists contain unqualified (non-motivated) or outdated sellers' information.

This problem is reduced to minimum by Real Estate Bees. Our meticulously though-through lead generation and prequalifying mechanisms provide highly converting motivated seller leads.

And we deliver them as soon as they come in.

Learn about our highly-converting motivated seller leads to jump start your home flipping business.
Do You Need a Real Estate or Contractor's License to Start Flipping Houses?
In some locations, you do need either of them. In others, you don't. It all depends on your local laws. Be careful when doing your research to avoid unexpected problems.
For example, you may not need a license if you are personally working on your own investment property. But when it's time to sell it, it appears that your house has a lot of improvements made by an unlicensed person. This will complicate the sale or make it impossible.
If the fixer-upper belongs to your flipping company rather than yourself as an individual, it may not count as working on your own property. In short, study your local laws.
It's important to note that even if you don't need a license where you live, getting one opens the door to more knowledge and future opportunities.
You can learn more about real estate licensing in different states by studying real estate license resources at Real Estate Bees.
How Much Money Do You Need to Start Flipping Houses?
Traditional real estate lenders, including commercial lenders, don't lend on such risky projects as fix and flips. In this industry, investors use hard money lenders.
Unlike traditional lending institutions, hard money lenders estimate your property's ARV (after repair value), your project viability, and your experience. They look at your credit history too, even though it's not a primary factor for them.
Without experience in house flipping, you can still get a hard money loan. However, the terms won't be as good as if you had a proven track record.
Being a newbie investor, expect to put at least 20-25% down. Make sure to present the hard money lender with a detailed plan of your project. Learn more tips on how to qualify for a hard money loan as a newbie.
Hard money loans have multiple fees that may be confusing. Learn about them in detail when taking a loan so that later you won't think "how to get out of a hard money loan?".
Read the article How Much Does a Hard Money Loan Cost? to educate yourself on this subject.
Theoretically, you can get into flipping houses with no money down. For example, if you find a home seller who will agree to finance your purchase like if they were a lender.
It's called owner or seller financing. They can finance either the whole house or only a sum that would allow you to make a down payment for a hard money loan.
Another way is to find a private source of financing. This can be your family members, friends or other people who are confident in your ability to complete the project.
Also, consider starting as a wholesaler. Real estate wholesalers don't buy properties themselves. They look for investment opportunities that flippers or landlords might be interested in.
Once a wholesaler has found such a house, they put it under contract, like if they were a buyer. Then, they sell the right to purchase the home (also known as "contract assignment") to a flipper who actually buys it.
Read more about this investing strategy in the guide Real Estate Wholesaling 101 for Beginners at HouseCashin.
Once you've made enough money by starting a wholesale real estate business, you can use it for a down payment of a hard money loan.
Note, however, that wholesaling may also require you to pay earnest money to the seller, which is normally about 1% of the purchase price.
Additionally, if, rather than starting your own business from zero, you are opting for buying a real estate investment franchise, you should also count the franchise fee in your budget.
Summary of the Pros and Cons of Flipping Houses as a Career
Deciding whether this is the career for you is going to take careful consideration of the benefits and setbacks. If the pros of house flipping excite you, great!
If the cons don't give you a second of doubt behind your choice, then why not? Let's review our pros and cons of flipping houses as a career.
Pros of Flipping Houses
High profit potential.
Quick profit potential.
Potential for financial freedom.
Opportunity for continuing the career as a hard money lender or real estate developer.
Extensive learning opportunities in the real estate and construction areas.
Building a network of local real estate professionals of different specialties.
Potential for building an automated business.
An absolute thrill after a successful project and sale.
Emotional satisfaction from helping your local community.
Cons of Flipping Houses
High financial risk.
Risk of emotional stress.
Holding and operating expenses.
Capital gains, income, and real estate taxes.
Requirement for extensive knowledge in real estate, construction, and legal areas.
Dependence on the market timing.
Dependence on the favorable market's location.
Not a passive form of income.
High financial and industry knowledge requirements to get started.
Is Flipping Houses Worth It After All?
So is flipping houses a good idea after all? It's not meant to be "easy money" like TV shows make it seem. There are reasons why flipping houses is a bad idea for certain people. If you want to make a huge profit fast with:
no risk,
no effort,
no education,
no love for real estate and construction work,
then it is not for you.
Flipping houses is a good idea if you take the time and effort to seriously educate yourself prior to starting your first project. You also need to prepare yourself financially and have a plan in place to protect yourself in case of a failure.
It's hard work, but for a hard working person with passion for construction, remodeling, and real estate transactions, the benefits outweigh the drawbacks.
About the author
For the past 15 years, Michael Alladawi has successfully flipped over 1000 properties and eventually became a hard money lender. During this time, Michael has built, flipped and financed real estate for over $100M in value. A culmination of these broad experiences and a desire to provide innovation for homeowners led Michael to launch Revive Concierge in 2018.
___
If you too want to contribute your expert advice on a topic of your expertise, feel free to apply to our Expert Contributor Program.