2 Effective Sample Probate Letters for Real Estate Agents (Free PDF Samples)
This article will advise real estate agents on how to write letters to estate administrators, executors of the will, and probate attorneys.
After examining the specifics of an effective direct mail marketing campaign, we'll provide you with sample probate letters for realtors.
Let's start with a close look at the best way to contact estate executors.
Probate Real Estate Letter to Executors
Whom Should You Address and Why?
After a person's death, their estate needs to be accounted for and distributed to its rightful owners. The process of administering an estate is known as probate.
Everything done in probate has to be approved by a court of competent jurisdiction.
This includes the selection of the person who manages the process — the estate administrator or executor of the will.
When the deceased hasn't named an executor in their will, the court will typically appoint the closest relative.
When there is no will left by the deceased, the court will appoint an administrator of the estate.
Both of them have the same duty: distributing the assets to the heirs and other beneficiaries. This includes liquidating real estate to divide the proceeds between the beneficiaries.
As the executor or administrator is responsible for the sale of real estate, they are the ones you should contact.
Don't just contact the closest relative assuming they are the one who manages the sale without making sure they are legally appointed to do this.
Administering an estate can be like taking on a second job. It's a lot of work, all of which has to be presented to the court for approval.
First, a list of all property owned by the deceased is prepared and presented to the court. If that list includes real estate, the executor may be required to sell it.
The assistance of a professional broker will relieve the executor of a lot of work. It also shows the court that the executor made a good-faith effort to achieve the highest possible price for the asset.
This is especially true for executors who don't live nearby. As you search public records, look for and give preference to executors who live outside the area.
How to Write a Real Estate Probate Letter to Executors
Executors are usually first-timers who aren't familiar with the probate process. They'll appreciate an informal letter that is helpful to them.
There is a specific type of letter that real estate investors often use called a "yellow letter." It will also work well for realtors. These letters are handwritten on paper that looks like legal pad paper giving it a personal touch.
If additionally to being a real estate agent you also pursue flipping houses as a career or buy rental properties, here are variations of letters that you can use:
Take your time preparing the text of the letter. Write it and re-write it until you are satisfied that it creates the best impression.
Here are some things to think about as you're writing your probate real estate letter.
The probate of an estate can take a year or more, particularly when real estate is involved. Your chances of becoming a successful realtor in this niche are improved if you follow up consistently (but not too often).
Throughout your letter campaign, remember that the opportunity exists because someone died. Probate property sellers are among the most sensitive types of motivated sellers.
Be empathetic. A tone of helpfulness will accomplish this.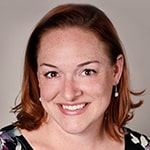 Estate sales and probate situations can be delicate matters, so make sure to learn as much as you can about the situation before reaching out.

If you know a relative of the deceased, reach out to them first to get more information about the property, the interested parties, and who would be best to contact about the sale.

Show that you have genuine concern for the family.
You need to give the client administrator/executor peace of mind and show them that you are trustworthy, reliable, honest, and empathetic.

They are looking for your help, but because they are probably going through a difficult time, they are also looking for someone that understands and cares for them.
Keep Your Focus
Professional real estate agents know that the first contact is just an introduction. Your initial goal is to get a meeting with your subject.
If you try to close the deal right away, you're going to appear pushy and cold. Introduce yourself and then stick to your follow-up schedule.
Highlight Your Qualifications
Honestly touch on your successes. Mention things like the number of your listings sold and how quickly. If you've previously listed probate property successfully, highlight that.
Use the time period that shows your best statistics — the past month, past year, etc.
If you're a rookie, use the statistics of your real estate brokerage firm or real estate agent team. The listing agreement will be with the firm, so promote yourself through them.
I would advise a heartfelt message and provide your list of services, along with Realtors that have experience in helping sell a home and price it correctly.

I would include that an experienced Realtor can help with a multitude of aspects as far as preparing a home for sale.

This means that a lot of times the Realtor may never meet the family they are working for and must arrange to empty a home with costs of doing so and repair it to make the most money for the estate.

Sometimes this is in conjunction with the family members that would like to keep certain items within a home and work together on the project.

This is something that takes time and patience, and an experienced Realtor can accomplish the goals of the estate.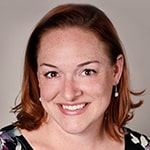 Don't use a form letter — do your research and use details about the property, what you know about it, and why you would be a great choice to market it for sale.

If you don't receive an answer, follow up weekly for up to four weeks.
Add Value
Using a professional to handle the liquidation of real estate assets helps an executor with their time and their potential liability.
Assure them that you will address their questions when you meet. Tell them that they will be better prepared to successfully meet their obligations after meeting with you.
Urge Them to Action
Ask for the meeting. Real estate assets are probably the most complicated items to sell and distribute to the heirs. The sooner they meet with you the easier the entire probate process will be.
The best probate letter is one that is personal, easy to understand, and makes them want to call you.
Consistently sending probate letters to heirs and administrators is a good way to build a pipeline of business.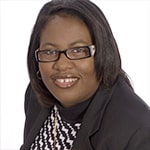 Having been in the real estate industry and understanding marketing to probate leads, as well as having recently lost my mother, I would want those marketing for probate leads to understand there are rules.

First, find the administrator of the estate. Any mail piece you send should be sympathetic to their recent loss and show that you are only here to help. Be kind.

Your marketing piece should not go out until you see a probate case has been opened in the county records or it has been at least 6 weeks since the date of death.

If you follow this simple rule, family members and the administrator of the estate will be more likely to speak with you and hold a conversation with you about their desires for the property, whether it is to sell or keep it.
Sample Real Estate Probate Letter to Executors
Below is a sample probate letter to executors. You can also download a free PDF here.
Date
Your name
Your firm's name
Your phone number
Your email address
Executor's name
Executor's street address
Executor's city, state, zip
Dear (Mr./Ms.) executor's name,
My name is (your name) and I'm a real estate professional with (your firm name). I specialize in helping homeowners sell properties in your area.
I recognize the responsibility that you have accepted as Executor of the (Estate Name) estate. I'm sure that the family appreciates the work you've taken on for them.
Having assisted (#__) families in the past (month/quarter/year) through the difficult process of selling a home, (I/my firm) know(s) how valuable a real estate pro can be to estate administrators.
The right real estate professional will:
explain all the options you have for selling the property
document that you are making sure that the heirs' interests are being protected
take time and stress off of your plate
I can promise you that whatever you decide regarding your representation, I will help you to be prepared to make the best decisions for the estate and its beneficiaries.
In order to take the best advantage of all options for selling the estate property, I advise you to start the process without delay.
If you let me know a convenient time for you, I'll be happy to make myself available to answer your real estate questions and help you get started.
Best wishes and I hope to hear from you soon.
Regards,
Your name
Your email address
Your phone number
Probate Real Estate Letter to Attorneys
Most executors are one-and-done. They don't administer estates on a regular basis. The people who do work with estates regularly are probate attorneys. That's why reaching out to them is a good idea.
You won't have to sell a probate attorney on the value of working with a real estate broker. They are professionals who deal with probate issues unemotionally.
Established attorneys may have realtors with whom they already have a working relationship.
It's well worth your time to research probate lawyers among local real estate attorneys who work with estate planning and probate matters.
A referral relationship with a probate attorney will benefit you for years.
How to Write a Real Estate Probate Letter to Attorneys
Don't worry about being empathetic. Unlike letters to motivated sellers, your letters to attorneys should be written from one professional to another.
Assume that they value real estate professionals and are used to working with them.
Instead of using a personal style, go pro. Attorney letters should be type-written on firm letterhead.
If your firm doesn't provide letterhead stationery, get your own from one of the local printing companies for real estate professionals. You can also use real estate direct mail marketing services. They have various options.
Make sure that it has the approval of the firm's Broker-In-Charge.
Focus and Qualifications
These are pretty much the same as the earlier letter to executors. This is an introduction and a request for a meeting.
Definitely don't try to bluff an attorney. Your qualifications should be presented honestly. If you're just starting out, use your firm's stats and name recognition.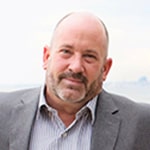 Be genuine and stay local. Best to serve the community that you are an expert in and familiar with rather than pursuing an area that is unfamiliar, and out of your expertise.

Be straight and concise. Don't be wordy, but be transparent. Family attorneys are also a good source for those that are suited for that emotional environment.
Add Value
There are three ways that you can bring value to a referring attorney:
represent their client in a way that reflects well on them
return the favor by referring business to them
be their resource regarding real estate activity in the market
Your letter should assure them that you can provide these things.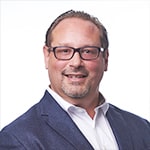 There is often a good amount of real estate business that comes from probate processes.

If you contact probate attorneys, you don't necessarily have to feel guilty as they know there is a job to do and that the property or properties associated with the probate are where a substantial amount of money is currently trapped.

Like an FSBO, probate attorneys are likely to be overwhelmed with texts, letters, and calls from agents.

So, I would start with a compelling marketing piece to send to a variety of probate attorneys and look to follow up with them when you see a probate that is managed by them.
Urge Them to Action
Don't waste their time with "howdy doody" letters with no point to them. Ask for the meeting. In the case of attorneys, ask for an appointment on a specific day and time.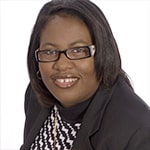 When marketing to attorneys, be consistent with sending your mail pieces.

Try sending bulky mail (something bulky in the envelope) or note the envelope as personal/ confidential and address directly to the attorney.

This way, you get past the gatekeeper who may be the secretary and go directly to the actual attorney that may have clients he/she can refer to you as an agent.
Sample Real Estate Probate Letter to Attorneys
Below is a sample probate letter to attorneys. You can also download a free PDF here.
Letterhead
Date
Attorney's name
Attorney's firm
Attorney's street address
Attorney's city, state, zip
Dear (Mr./Ms.) (Attorney Name),
My name is (your name) with (firm name). I am a residential real estate listing specialist who is active in your area.
Having assisted in the sale of (#___) homes in the past (month/quarter/year) I believe that (I/my firm) understand(s) how valuable a real estate professional can be in the liquidation of estate assets.
In addition to my obligation to work in the best interests of my clients, I also believe that I'm obligated to perform in a way that reflects well on the person who referred me.
I would look forward to being a source of information on real estate activity in our markets with an attorney whom I could trust with my own clients' legal needs.
I would appreciate the opportunity to learn more about your probate practice and your real estate needs. Right now I could be available on (time when you are available). Let me know the day and time that works for you.
Thank you for your attention to this letter, and I hope to hear from you soon.
Regards,
Your name
Your email address
Your phone number
How to Mail Real Estate Agent Probate Letters
Be certain that real estate assets are involved in the estate. Probate records are available to the public. The executor/administrator has to file an inventory of all estate assets, and real estate will be there.
The other thing you can do is to look up the name of the deceased in the county property tax records and see if they owned real estate.
Many counties make this information available online. If not, a visit to the courthouse is in order. You can get help with your search from the estate filing office or probate clerk.
Once you know that real estate is involved and who the executor is, send your first letter right away. You want to get in front of as many estate administrators as possible before your competition.
Be consistent in your presentation. If the letter is handwritten, make sure that the addresses on the envelope are handwritten as well. Instead of metered postage, use a stamp.
Be consistent in your contact schedule. A letter should go out every 2-3 weeks. Don't overdo it. You want to create the impression that you are professional, not pushy and desperate.
The exception to this is that when you see something happen in the market that relates to the estate property, mention it to the administrator. Make your note brief.
Let them know about new businesses or schools that are opening. Road improvements or changing traffic patterns are things that can impact their property sale. If a property near theirs has sold, tell them about it.
Communicate anything that validates you as a knowledgeable resource on real estate activity in their market.
Let them know about transactions that you or your firm has participated in, especially any that approximates their pending liquidation.
Keep an eye on the property. If something is happening nearby, such as listings, solds, or withdrawn listings, let them know right away. They need to hear it from you first.
If the property is listed with someone else, send a follow-up letter to the estate's attorney. Wish them well with the disposition of the estate and tell them not to hesitate to call on you in the future if you can be of any help.
___
If you want to contribute your expert advice on a topic of your expertise, feel free to apply to our Expert Contributor Program.
___
About the Author
Kristina Morales is a REALTOR® with over 20 years of professional experience. She actively practices real estate in Ohio but also has practiced real estate in California and Texas. Conducting her real estate business in three states has allowed her to gain unique experiences that make her a well-rounded realtor. She obtained her Bachelor of Arts in Business Management and her MBA with a concentration in Banking and Finance. Prior to real estate, Kristina had an extensive corporate career in banking and treasury. She ended her finance career as an Assistant Treasurer at a publicly traded oil & gas company in Houston, TX.