5 Best Professional Creative Real Estate Headshot Ideas for Solo Realtors, Teams and Brokerages
This article provides you with expert insight on what makes the best realtor headshot.
Real Estate Bees interviewed some of the leading photographers in the business to share their knowledge on capturing the best real estate agent or broker headshot photos.
The experts also provided their best real estate agent headshot examples, including female, male, team, outdoor, professional, and casual realtor photos.
Table of Contents
Real Estate Agent Headshot Ideas
Expert survey: The Most Popular Headshot Styles
What is the most frequent style of headshots that agents order from you?
Real Estate Agent Headshot Ideas
Modern Female Real Estate Headshot Examples
The best female realtor headshot examples combine the perfect synergy of background and energy from the professional.
Experts advise agents to wear realtor clothes that exude comfort and professionalism, while keeping in mind to have fun to look genuine for the camera.
The best advice I give my clients who are having their women's real estate headshots taken is to wear solid colors that flatter their skin tone.

Wear the color that makes you feel great and gets you compliments every time you wear it. Avoid patterns, plaids, and neon colors.

Use a photographer who gets to know you and learns your personality a little so your headshots look genuine.

I always say that headshots for real estate agents take about 2 minutes but plan on being with me for about 30 because we are going to chat and get to know each other a bit.

Stand, don't sit. Even if it's just head and shoulders, the posture difference will show in your portraits.

Chin out. It's an old photographer's trick to get rid of double chin and accentuate the jawline. Ask your photographer to teach you.

Don't overedit your pictures in real estate photography software. Yes, we all want to look our best, but the purpose of a headshot is so your potential clients can feel like they know you already.

If your headshot looks nothing like you (or like you when you were in high school), it isn't serving its purpose.

I could go on and on, but find a GREAT photographer and she will walk you through it all.
Photo by Jean Tully
Photo by Jean Tully
I always tell clients that the most important things to remember before your photoshoot are:

– Wear what you feel comfortable and confident in. Same goes for hair and makeup.

– Communicate with your photographer on how you feel about being in front of the camera and what you hope to achieve with these photos.

– Have fun! I always hear after the photoshoot how much clients wish they would have let loose a bit more, or smiled more.

Taking real estate headshots for women is like a portrait session. This is more than just for your business. It is a snapshot of who you are and where you are going.
Photo by Emily Frances Olson
Photo by Emily Frances Olson
A headshot should be an extension of branding their business.

I suggest wearing female real estate agent attire that is similar or the same style as when you're going to meet with a client.

Some people prefer to take it with a natural background or home on their background. I highly advise taking it in the studio with a solid white/gray or black background.
Photo by Pouria Safa
Photo by Pouria Safa
Modern Male Real Estate Headshot Examples
A good headshot for a male realtor should allow the professional to look trustworthy and confident.
Experts agree that it's important for agents to get the best photographer who can bring out these qualities while posing in front of the camera for real estate photography.
At the end of the day, your headshot should capture the attention of your target demographics segment.
Real estate agent is a very trustworthy title one wears. It is very important for me to show my client as humble and honest I can.

The best real estate agent headshot examples are when you can see the eyes in the picture. It's letting your subconscious know that you can trust this person with the most important decision of buying a house.

The subject needs to be at ease. I prefer to showcase one formal attire and one casual or semi-formal attire.

Buying a piece of property is not always formal, but 90% of the decision is also based on emotions and impulse.

One family invests in buying at least 5 properties in a lifetime. How can you make the first move of earning their trust?

In these days of instant gratification, all you have is a killer headshot and a bit of bio for the consumer to approach you.

When it comes to first impressions, you want all hands on deck and make your picture most approachable and personable.

I often see that most agents have a decade-old picture. That narrative needs to change.

Real estate agents are not models. They are licensed professionals who understand your needs and know what it takes to buy your dream home.

Stop using highly retouched images where your image is nowhere compared to your real self. Be more personable and humble.
Photo by Hemali Acharya
Photo by Hemali Acharya
Comfort is key. If your subject is relaxed, they will look more natural in the headshot photos.

I try to avoid overly posing them. I always want to see what they would naturally do in a setting before giving them any instructions in terms of how to sit or stand.

It helps if they can be doing something, like walking, giving a tour of a property, etc., so they don't get stiff and locked into one particular pose.

If they are a bit stiff or nervous, it sometimes helps to have them sit or lean on something, as opposed to just standing in the middle of a space.
Photo by Patrick Heagney
There are several ways of getting great male realtor headshots depending on the way you want people to view you.

If the agent is aggressive and wants to be viewed as someone that means business, the headshot will probably be a bit darker, more formal, and shot standing straight on to the camera to make the agent more intimidating.

If the agent wants to be seen as easygoing, like a guy you'd want to invite to your housewarming party, a more easygoing pose fits better, something more relaxed, casual, and smiling.

There are shades between the two that say, "I'm a serious agent, but I'm also an easygoing guy."
Photo by Ashley Smith
I think you want to connect with the demographics. If you are catering to a middle-aged and senior clientele, you probably want to stick to the traditional real estate headshots for men.

If you cater to a younger and hipper clientele, you can get more creative. Creative DOES NOT MEAN crazy!

No matter what style you go for, never forget that the main point is to make the agent look personable and honest: people must see the photo and say, "Hey! I want to meet these guys!"
Photo by Tom Bertolotti
The number one step in taking modern realtor headshots is to find a professional photographer who has a studio. The PPA or the Professional Photographers of America is a great first step to locate a reputable photographer.

I have been a full-time professional photographer for 22 years. Over the years, I have seen far too many professional real estate agents attempt to go cheap using a novice photographer and it shows in the imagery.

Spend money on a professional photographer who knows correct lighting and posing.

I always recommend a white backdrop, so the headshot can be turned into a png file to allow the client or their graphic designer to drop the imagery onto marketing materials as desired.

Next step is clothing. I always recommend realtor attire for men in solid colors. Stay away from stripes, plaid, floral, checks, etc.

I always recommend a bold tie for men. The public unconsciously correlates solid bold ties with trust and professionalism.

I offer the client a sit-up straight shot and a slightly leaning shot where the client has their right foot on a stool, so their knee is level with their waist.

I then have the client lean on their leg using the portion of their arm between the wrist and elbow. That pose provides a welcoming professional look as well.
A professional headshot is all about capturing the confidence of the individual.

One of the best tips for taking good real estate headshots is prepping him ahead of the sessions by discussing wardrobe, location/background, and what the energy of the session will be (lively, serious, etc., or any combinations).

We start out with casual shots to check lighting, so he gets comfortable being in front of the camera, and then we work into various poses.

The level of masculinity or femininity in the headshot is dependent upon the individual. Typically, that is straightforward to figure out, but I am not afraid to ask in some situations.

The amount of time spent with each client is based on feedback I get from the first conversation.

Some clients want to be as quick as one-and-done, while others want to take the time to capture their personality the best possible.

Good men's real estate headshots (or any portrait for that matter) are as much about the energy the photographer puts into the session as it is what the client also puts into the session.

If a client comes in wanting to "just get it over with", that sets a negative tone to start and that is what will come across in the photograph.
The best headshot photo should not look like you are taking a headshot.

It should look natural, not really posed, but allows each individual character to come through. In short, being comfortable and relaxed is most important.
Modern Real Estate Team Headshot Examples
Good real estate team headshots are all about good lighting, which should make each of the professionals in the photo stand out.
The goal is to make your audience remember you and breed familiarity enough to do business with you.
It's important to remember that the purpose of real estate team headshots isn't to impress buyers with how you look.

The purpose is to implant your face in their mind, so that when they're ready to do business, you're their first choice because you're familiar to them already.

A good headshot is simply the bare minimum to appear professional, while poor quality snapshots from a cell phone can actually make you look amateur and unprepared.

I've seen agents send out mailers with pictures of themselves on the golf course, squinting in full sun.

To get good shots, you need good light. For real estate team photo ideas, I recommend natural sunlight coming in from a window.

Wait until the sun isn't directly in the window, so that the light bounces around outside before entering the room.

In real estate agent headshot photography, we consider that light "soft" because it is multi-directional and fills in wrinkles.

"Hard" light comes straight from the source and creates abrupt shadows that don't flatter most people.

Stand about three feet from the window, with the window to your right or left. If you have a "good side," put that side toward the window.

If the face shadows are too dark on the side away from the window, have someone hold a piece of white cardboard up to bounce light back at your face, experimenting with placement.

That will fill in the shadows a bit while retaining some of the artistic look that this kind of window light provides.
Photo by Jeffrey Tadlock
Photo by Lauren Ashley Grenda
Photo by Lauren Ashley Grenda
Casual Real Estate Headshot Examples
Casual headshots are the perfect opportunity for real estate agents to show their more relatable side — the aspect of their personality that makes them human and natural.
To achieve the perfect casual headshot, experts advise agents to feel relaxed and comfortable to capture their more fun side.
Before I ever pick up my camera to make an image, I have conversations with people and get to know them and vice versa.

For me, it's all about capturing their story and their personality. It's critically important to make them feel relaxed and comfortable.

The only way I know how is to understand who they are. Once that happens, they trust in the fact you are going to make them look their best!
Photo by David Fox
Photo by David Fox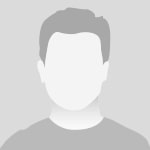 Casual shots should look natural in all ways: posing, moment, expression, lighting, scene, and overall ambiance.
Photo by Mauricio Alanis
Photo by Mauricio Alanis
A good headshot for a real estate agent is one that is casual, relaxed, and informative. It should show the agent's personality and highlight the qualities of their appearance.

It should also be professional and engaging to catch the eye of potential clients.

These images on social media are your business card to the world. Out of state, people look at these images who are moving into the area and you want to be up to date.

That also means doing this at least every 4 years. I would suggest that a real estate agent invest in branding images that also include their team.

In addition to the branding images, get that basic headshot for your cards. You want to stand out, and a full group image is too small for a business card.
Photo by Suzanne Luttig
Be more open minded. If I am buying a house with you as my agent, I also want to relate to you.

Show your hobby, show what you do in your spare time, show that you are a human who also has other responsibilities than running numbers and bidding contracts.

Be more open than the formal hand-closed headshot approach.
Photo by Hemali Acharya
For casual or unique realtor headshots, it's best to first pick a casual setting. Maybe a model home or if the studio offers it, a casual looking setting in the studio.

Natural light or studio light that mimics natural light looks best.

Next, the posing will be more relaxed. Think leaning on a wall, sitting on a sofa arm, etc., and the shots will be zoomed out a little to show more of your body.

Every pose says something different, so pick something that portrays what you're trying to convey as an agent.

Smiling is a must! Laughing if you're bubbly, smiling, even a grin, but if you're going for casual, a smile is a must.
If not using a cloth gray or white backdrop, I prefer using an exterior shot in front of a house, trees, or commercial property, using a shallow depth of field to blur the background.

This allows the viewer to imagine the agent working to help sell or buy real estate.

As a broker myself, clients prefer a casual view to see the agent is willing to get down and work, versus putting on a suit that is stiff and aloof, looking in today's more casual business atmosphere.
I never shoot below the hips unless absolutely requested by the client. Non-stiff poses. Minimum jewelry. Never face full body towards the camera.

Hands on hip or in the pocket with the thumb out. I have the client pose naturally and less stiff/posed. Bigger smiles.
Get the individual to relax. Talking about their business or themselves is one way to get them to relax.

Give posing directions/guidelines before starting, then try to walk them through it as you talk to them.
Outdoor Real Estate Headshot Examples
Headshots done outdoors offer real estate photographers a chance to take advantage of natural lighting to capture the best features of the realtor.
I prefer to take creative outdoor real estate headshots in the morning or late evening, if possible. The sun casts a nice sidelight around these times.

The middle of the day is probably the worst. If you have high cloud cover, those make for great photos. The sky is basically a huge softbox and the light is diffused.
Photo by Wes Albanese
Photo by Wes Albanese
A primary goal for any headshot is to see the person's eyes and make sure they can have a relaxed, pleasant, and even happy presence.

The first way to achieve this is by finding a location so the subject is not squinting.

If using natural light only (no extra professional lights or flashes for real estate photography), look for even lighting. You don't want to be near a tree and have leaf shadows on the person's face.

If you do have the advantage of using professional lighting, look for a preferred background first, then adjust lighting to make the subject look good.
Photo by Jon Milavec
The first step to getting a good headshot is choosing a photographer.

A good photographer should be able to take on all aspects of the shoot, including wardrobe, location, and any other features that you would like in your photo.

A good photographer should connect with you, understand the real estate business, and be able to photograph with lighting in the studio and out on location.

A good photographed image on location will use lighting, but the viewer does not realize it. There is a big difference in the quality of work.

If you are looking for a professional photographer, the Professional Photographers of America has a list of photographers they have certified on their website and have a CPP title.

That is a place to look for a quality photographer. Don't be afraid to ask for credentials. This is where you want to invest your money and that is on yourself.
Most close-up. One 3/4 view. One full length. Some vertical. Some horizontal.

A little looser than what will be in the final photo after it is cropped if you want to be able to change a vertical or horizontal picture to a square format.
Place the agent in the shade! Don't face the agent into the sun. Yes, the sun will light up their face but it will force the client to squint and bring out the shine of any skin oil.
What is your minimum price for a real estate headshot?

What is your maximum price for a real estate headshot?

Real Estate Headshots Pricing
Rates for real estate headshots depend on a number of factors. Location, the style of the shot, and the number of the people in the photo influence the pricing.
Each shoot is different based on the needs of the agents involved.

A simple "school yearbook" style shot, where you can churn through multiple agents in a few minutes shouldn't cost as much as a multiple location photoshoot across their local area.

Realtor headshots pricing ranges from $75 (special occasions/realtors that also use my listing photography services) all the way up to $500 for a larger team with 2-3 locations.

Once the number of locations starts to grow beyond 3, I prefer to push back and make sure that they are taking these photos for the business and not for a "family photography" session.

There are many other photographers in my area that specialize in that and although I appreciate that business, I want to direct it to someone who specializes in it.
___
If you too want to contribute your expert advice on a topic of your expertise, feel free to apply to our Expert Contributor Program.