All Georgia Real Estate License Costs Explained
This guide is an in-depth resource to help you prepare for the expenses you will incur when launching or advancing your real estate career in the state of Georgia.
We lead you through the what and why of expenditures you can expect when getting a license. We follow that with comparable details for recurring costs associated with keeping it active.
Ready for the answer to the question, "How much is a real estate license in GA?" Dive right into the particulars for salesperson and broker licenses below.
Pre-Licensing Education: $250-$500+ for Salesperson; $250-$480 for Broker
If you haven't already completed 75 hours of approved salesperson coursework at an out-of-state school, you have to meet the Georgia education requirement in one of two ways:
Complete a 75-hour pre-licensing course at an institution approved by the Georgia Real Estate Commission (GREC)
Take and pass 6 semester hours or 10 quarter hours that count toward a real estate major at an accredited college or university in the U.S. or Canada
Depending on the school you choose and the delivery format of your classes, the cost of your preparatory coursework will vary.
Postsecondary courses come with the highest cost as you'll pay tuition. Taking classes online is the least expensive option.
If you take a course led by an instructor in real time (classroom or live virtual), you'll pay a higher price than studying online but less than at a college or university.
Like the salesperson's course, the price of broker pre-licensing education also varies from school to school. Similarly, the online format is consistently the most budget-friendly.
You'll typically need to set aside at least $400 if your preference is taking the 60-hour broker course in a traditional classroom or via streaming lessons online.
If you're unsure which format works best for you, view our video on real estate classes online vs. classroom courses. In it, two real estate experts shed light on the pros and cons of each.
Exam Prep: $60-$125 for Salesperson; $99+ for Broker
When you take pre-licensing classes, you'll study the content the exam covers. In addition, you may choose to complete separate training especially designed to help you pass the test.
If so, you need to budget somewhere between $60 to $125 for the price of an exam prep course when estimating the cost of a real estate license in Georgia.
You'll find online courses that help you prepare for one portion of the salesperson exam for as little as $60. Those that focus on both the national and state portions are usually $80 or more.
For broker prep, the going price is typically around $99. That's for an online format.
Licensing Exam: $119
Besides the price of pre-licensing classes, you also have to plan for the expense of the exam.
What is the cost of taking the GA real estate exam? You must remit $119 to reserve a slot for either the salesperson or broker exam. That test fee covers one attempt.
Therefore, if you have to retest because you failed, this won't be a one-time expense. Instead, you must schedule a retake with the test administrator PSI Services and pay again.
You can avoid retake fees by studiously completing your classes and strategically preparing for the exam so that it's not a step you have to repeat.
Our article on how to pass the Georgia real estate exam can help enhance your prospects of getting a passing score.
Also, we have tips on studying for the real estate exam.
Criminal Background Check: $20+
A reputation for honesty and integrity is a qualification for licensure in Georgia. The GREC uses a background check as part of determining if you meet that requirement.
As a Georgia resident, you must submit a document known as a GCIC report. It comes from the Georgia Crime Information Center, the state agency that manages criminal history records.
You can obtain a GCIC report from your local sheriff's office or police department. The cost is generally in the range of $20. The amount is the same no matter which license you're getting.
You might also have to pay for an additional report depending on your history. If you have a criminal record in another state, the GREC may ask you to submit a report from the FBI.
To know the complete process of getting a background check in the state, read our guide on getting a Georgia real estate license with violations on your record.
License Application: $170
PSI will provide a score report that includes your license application as soon as you pass the exam. You can file for your license right at the PSI Test Center.
Whether you're getting a salesperson or broker's real estate license in GA, the cost to apply is $170. That flat fee pays for your initial 4-year license term.
You have 12 months from the day you pass the exam to submit your application. If you miss that deadline, you have to retake the test. That requires paying another exam fee.
When applying, you must pay by credit card, cashier's check, or money order. Bring all required documents, including a Sponsoring Broker form if you'll be an agent or associate broker.
One of our expert contributors has written a guide on choosing the right real estate brokerage to work for as a new agent. It can help you with your first steps in building your career as a licensed salesperson.
Then, find the right fit by browsing our directory of top-rated real estate brokers in Georgia.
Once you know how much to allot when obtaining a license in the state, it's equally important to keep tabs on the time it takes to get licensed.
We have an article on this topic – How Long to Get a Real Estate License in Georgia?
Survey of Experts
In your opinion, was the cost of getting your real estate license reasonable?
Approximately how much did it cost you to get your real estate license? Including school fees, study materials, and other related expenses.
Expert Insight
What were your 'surprise costs'?
I didn't really have any surprise costs. I priced out everything beforehand.

I did, however, decide to spend more money on study material than intended, which was about $150 extra.
Course final exam proctor fees and state exam registration.
Post-Licensing Course: $100-$180
Georgia real estate agents have an additional education expense in their first year of licensure. Specifically, they must complete a state-approved 25-hour post-license course.
Consequently, the total cost to get your real estate license in GA includes $100 to $180 to satisfy that requirement. Failure to do so will cause your license to lapse.
Online providers generally offer the course for around $100. Going to class or participating in an instructor-led virtual classroom will cost you more along the lines of $150 to $180.
Continuing Education Courses: $130-$220+ for Every Renewal Term
Staying active as a resident agent or broker requires you to take no less than 36 hours of continuing education (CE) as described below for each four-year renewal term.
You have to take your classes with a school approved by the GREC.
At least three hours of your coursework must be on real estate license law.
Look to pay somewhere between $130 to $220 for a 36-hour course package. Your exact cost will vary by school. Delivery method can make a difference, too.
For example, you'll find pricing for many online packages on the lower side of that range. However, if you take in-person or livestream classes, your cost tends to run more toward the higher end.
Enrolling in courses individually is generally the most expensive option. Expect to pay $30 to $70 per course, depending on the number of credit hours.
If you're a salesperson renewing your license for the first time, you will pay less for this one renewal term. Your post-licensing course counts as nine hours toward your CE requirement.
Some providers offer a 27-hour package that supplements those nine hours. You can find prices at $130 and sometimes less.
License Renewal: $125
Your salesperson or broker license is valid for four years. The expiration date is the last day of your birthday month. Pay by that date, and the Georgia real estate license renewal fee is $125.
You can reduce that to $100 if you renew online rather than by mail. Your payment must be processed no later than midnight on that day.
There's no grace period. Yet you have ample time to pay. You can renew up to four months before your license expires. If you don't, your license will lapse, and a late fee will apply.
So, how much is a Georgia real estate license if you need to reinstate it because you failed to pay on time? The amount you'll owe depends on the time elapsed since your deadline:
If you pay within four months of your renewal date, the reinstatement fee is $225.
If it's been more than four months, the cost is $225 plus $25 for each month thereafter.
Reinstatement costs can add up quickly. Therefore, you should pay the renewal fee even if you can't complete your CE hours in time. You can renew to inactive status and avoid the late fee.
Expert Insight
What were your 'surprise costs' after getting your license?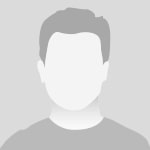 I didn't really have any surprise costs. I was fortunate enough to find a good broker who had pre-printed information about the start-up costs such as NAR membership.
How to Reduce Real Estate License Education Costs
If you shop around and plan ahead, you can spend less on pre-licensing, post-licensing, and CE costs. Here are some ways to make that happen:
Enroll in online courses. Schools generally charge less for online than in-person classes. That holds true for brick-and-mortar and virtual classroom formats.
Be an early bird. Look for offers where you can get a discounted price for registering for classes by a specific deadline.
Take a tax write-off. Your CE is required and directly related to your job. You should be eligible to deduct the expense. Confirm with your accountant.
Avoid à la carte CE. Providers offer several different package deals for CE at a lower price than it would cost you to purchase the courses separately.
Look for scholarships and freebies. Some brokerages pay for licensees' CE or offer tuition reimbursement or scholarships for pre- and post-licensing courses.
Check out our list of the best real estate agent schools in Georgia to inquire how you can avail of their discounted offers.
Expert Insight
What costs could have been avoided and how?
There were no costs that could be avoided. I did my research and would tell people to really look at the costs and what you get.

I saw that there were some pretty elaborate page deals that when a cost comparison was done, there was more value in less expensive programs.
Finishing the online courses on time. Due to work at the time, I put the pre-license course on hold for a couple months and paid extra money to keep it going till I finished it.
I could have avoided the cram class fees by choosing not to take the class. However, I feel that it would have taken me much longer to prepare for the exam.
Best wishes as you pursue your license. For complete information on the licensing process in the state, read our guide on the requirements for getting a real estate license in Georgia.
Once you receive your license, be a step ahead and take advantage of the following helpful resources to jumpstart your real estate career:
As a new agent, make it your mission to easily connect with your target audience by strengthening your reputation and visibility.
To help you build and grow your real estate career quickly, we at Real Estate Bees created a directory for real estate professionals.
It's designed to help you get more exposure for your business, including receiving leads. Create a free profile by signing up here.
__
If you want to contribute your expert advice on a topic of your expertise, feel free to apply to our Expert Contributor Program.
__
About the Author
Kristina Morales is a REALTOR® with over 20 years of professional experience. She actively practices real estate in Ohio but also has practiced real estate in California and Texas. Conducting her real estate business in three states has allowed her to gain unique experiences that make her a well-rounded realtor. She obtained her Bachelor of Arts in Business Management and her MBA with a concentration in Banking and Finance. Prior to real estate, Kristina had an extensive corporate career in banking and treasury. She ended her finance career as an Assistant Treasurer at a publicly traded oil & gas company in Houston, TX.