How Much Does a Real Estate License in New Jersey Cost?
This article covers costs for each stage of real estate licensing, from education to license renewal, and tells you whether the amount varies and why.
With that said, let's go over how much it is to get a real estate license in NJ.
Pre-Licensing Courses: $350-$500 for Salesperson; $900+ for Broker
Getting a New Jersey real estate salesperson's license starts with completing 75 hours of preparatory education at a New Jersey Real Estate Commission-approved school.
This education is a single course that covers the basics of real estate and NJ real estate law.
While the cost of the course varies from school to school, most are priced in the $350 to $500 range. That price is generally the same for in-person and virtual classroom formats.
The delivery formats for broker pre-licensing classes are the same as for the salesperson course. But the education prerequisite is 150 hours. That's made up of the courses listed below:
Broker Fundamentals – in-depth real estate law and brokerage basics (90 hours)
Broker Ethics and Agency – ethical principles and agency law (30 hours)
Office Management – how to open and run a company (30 hours)
You can find combo deals with all three courses. Those packages can cost in the neighborhood of $900. If you do separate enrollment, you'll pay more. That total will be $1,000 or higher.
Exam Prep Course: $50+
An optional expense in getting a real estate license in New Jersey, the cost of a prep course starts as low as $50. That price typically gives you limited-time access to practice questions.
At around the $80 price point, you can expect to access practice tests, topic reviews, and a performance tracker that helps you identify where you excel and where you need improvement.
You'll also find courses with a price tag of $99 to $125. In addition to dynamic practice tests, these come with interactive study lessons, digital flashcards, vocabulary worksheets, and more.
Criminal History Record Check: $66.05
Whether you're a salesperson or broker candidate, the overall cost of your real estate license includes $66.05 for a criminal history background check.
Specifically, that fee covers electronic fingerprinting and the FBI criminal database search.
IdentoGO by IDEMIA is the fingerprinting vendor. You must schedule directly with them. Payment is due at the time of scheduling.
The only other cost you may incur is an appointment fee. If you don't show up or fail to present the proper ID and paperwork, you're considered unable to be fingerprinted and charged $12.80.
Know what to do when undergoing a background check in the state by reading our article – Can You Get a New Jersey Real Estate License with Violations?
Experience Report: $25 for Broker
One of the prerequisites for obtaining a broker's license is that you were continuously licensed and working as a real estate salesperson in the immediately preceding three years.
You must submit evidence that you meet this requirement to obtain an eligibility certificate for the broker's exam. The Commission has an Experience Report Form for this specific purpose.
The associated application fee is $25. Note that only one $25 payment is required, even if you have multiple experience reports covering those three years.
Exam Registration: $38
All candidates are required to take and pass their respective licensing exams. The Commission contracts with PSI Services, a national exam provider, to develop and manage the tests.
You must register and schedule with PSI and pay an exam fee. The cost for the initial take is $38, and it's the same for salesperson and broker applicants.
The fee also applies to retakes. Therefore, you'll have to pay another $38 for each additional attempt to pass the exam if you fail it.
You can read up on the registration, scheduling, and payment procedures in PSI's Candidate Information Bulletin. It also tells you all about the exam, including its content.
Additionally, we have an article discussing what to study for the NJ real estate exam.
Make sure to also read our guide on how to pass the real estate exam the first time to avoid retakes and incur an additional fee.
License Application: $160 for Salesperson; $270 for Broker
After passing the exam and completing the fingerprinting and background check process, you must apply for licensure and pay the appropriate fee.
New Jersey real estate license fees are flat amounts that are based on the level of licensure:
Salesperson license: $160
Broker license: $270
Included in those amounts is a $50 application fee. And a $10 and $20 fee for agents and brokers, respectively, collected for a special real estate trust fund.
If you're a salesperson-to-be, know that you must also have selected a brokerage to work for before filing for your license. Your sponsoring broker has to apply on your behalf.
In picking a broker, remember that the first few years of your new career impact your future trajectory.
So, check out the expert tips in our guide on choosing the right broker to work for. Then, pick one from our list of the best real estate brokerage firms in New Jersey.
For all the steps you need to keep in mind when getting licensed, check out our article discussing all the requirements for obtaining a New Jersey real estate license.
Survey of Experts
In your opinion, was the cost of getting your real estate license reasonable?
Approximately how much did it cost you to get your real estate license? Including school fees, study materials, and other related expenses.
Expert Insight
What were your 'surprise costs'?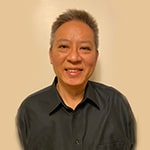 Getting the license from NJ. The school and materials were only $199, which was reasonable. The license itself was over $1,000.
Maintaining an Active License
Continuing Education: $90 to $180+
To continue being an actively licensed salesperson or broker, you must complete at least 12 credit hours of continuing education (CE) every two years.
The total number of courses will vary based on the hourly credit for each. But six of those hours must be on core topics. The remaining six hours can be core or elective topic areas.
Note that you may or may not have to fulfill the CE requirements to renew your initial license. That depends on whether you obtained it in an odd or even year.
Here's how that works. New Jersey's licensing term is bi-annual and begins July 1 of odd years. Therefore:
If you were licensed in the 2nd year of the term (after July 1 in even years), you don't need CE to renew for the next cycle and can save on those costs.
You're not exempt from CE if you're originally licensed in the first year of the term.
Regardless, New Jersey real estate agents will have to satisfy the CE requirement for all subsequent licensing terms. They can choose to take courses online or in a live or virtual classroom.
Online courses are offered as a 12-hour package typically hovering around the $100 mark. Taking classroom courses can run between $150 to $180, depending on the school.
There is another way that you can satisfy the CE requirement as well. The Commission will accept completion of one or more broker pre-licensing courses (within the license term).
If you enroll in a broker package, be prepared to pay $900 or more. The individual 90-hour general course is about $500, and the 30-hour courses are most commonly priced at $250.
License Renewal: $100+ for Salesperson; $200+ for Broker
The bi-annual renewal fee for salesperson and broker licenses is due every odd-numbered year. Deadline is June 30 of that given year.
The NJ real estate license renewal fee is $100 if you're a salesperson. The cost for brokers is $200.
The renewal fee is the only amount you'll pay if you meet the deadline. However, there are a couple of instances where you will pay more.
If you don't renew by June 30, you'll pay an extra $150 if you're a salesperson and $250 if you're a broker to reinstate your license.
If you aren't exempt from CE for the renewal term and missed the CE deadline, you'll also be charged a $200 late CE processing fee.
From acquiring your license to getting it renewed, you certainly need to keep an open schedule to get all the steps done quickly and efficiently.
Read our guide – How Long Does It Take to Get a Real Estate License in New Jersey? – for the hours you need to devote in getting licensed in the state.
Expert Insight
What were your 'surprise costs' after getting your license?
After completing my 75 hours required for NJ's state board and then passing both the national and state exams, I thought I might be in the clear. But I had to immediately get a background check and get fingerprinted which cost $180.00.

I think the biggest surprise in terms of costs would have to be joining the local and national boards (NAR, NJAR), as well as your local MLS.

Now I suppose you don't have to join any of the above to be a Realtor, but you won't be able to practice real estate. When all was said and done, the cost I incurred was around $750.00.
I would say I was surprised by the costs I had to shell out for fingerprinting, E&O insurance, joining an MLS, NAR fees, board fees, and paying for the Supra key, business cards, and signs.

There are a lot of costs. However, if you're serious about being a real estate agent, the costs are well worth it.

This is a dream career for anyone who wants to be self-employed, and you really need to consider that.
Surprise costs included the continuing education that comes with keeping the license active, along with the multiple listing service fees.
Being fingerprinted! I didn't realize this was a requirement of getting my real estate license.
How to Reduce Real Estate License Education Costs
Any savings you score on the big-ticket price of education will positively impact the answer to the question, "How much does a real estate license cost in New Jersey?"
Continuing to think along those lines, how can you cut those costs? Here are five suggestions:
1. Take advantage of early-bird pricing. Check to see if the school offers a discount for enrolling by a specified advance date. If they do, you can save a few extra bucks.
2. Shop for a bundle deal. When you enroll in broker or CE courses individually, you'll generally pay 10 percent or more above the cost of a package.
3. Look for sales promotions when comparison shopping. Real estate agent schools in New Jersey often offer promo codes that let you reap savings over and above a package discount.
4. Take free or discounted courses when you can. Local and state Realtor associations usually offer approved CE courses to members free of charge or at a deep discount.
5. Go to school online. Even though self-paced, pre-licensing courses are not currently available, online CE courses are. And they tend to be a budget-friendly option.
Read more benefits to taking courses virtually through our guide comparing real estate courses online vs. classroom courses.
Survey of Experts
What costs could have been avoided and how?
I don't think there were any costs I could have avoided.

Maybe I could have used the broker's generic signs, but then my name wouldn't be seen which is important so you get some name recognition.

Some agents will join a real estate team. I have a team, and I cover a good majority of the costs for my agents.
I don't think there are many costs you can avoid, but there are ways to shop around to save money on continuing education classes.
We wish you the best in pursuing your license. Once you've achieved this step in your real estate career, revisit our website for resources and strategies to grow your business.
To help you build and grow your real estate career quickly, we at Real Estate Bees created a directory for real estate professionals.
It's designed to help you get more exposure for your business, including receiving leads. Create a free profile by signing up here.
__
If you want to contribute your expert advice on a topic of your expertise, feel free to apply to our Expert Contributor Program.
__
About the Author
Kristina Morales is a REALTOR® with over 20 years of professional experience. She actively practices real estate in Ohio but also has practiced real estate in California and Texas. Conducting her real estate business in three states has allowed her to gain unique experiences that make her a well-rounded realtor. She obtained her Bachelor of Arts in Business Management and her MBA with a concentration in Banking and Finance. Prior to real estate, Kristina had an extensive corporate career in banking and treasury. She ended her finance career as an Assistant Treasurer at a publicly traded oil & gas company in Houston, TX.