How Much Does It Cost to Get a Real Estate License in Ohio?
This guide will help you estimate the total cost of a real estate license in Ohio with a price tag for each expense category.
Some costs are fixed. Others vary. We help you understand what's behind the numbers for those that do. Plus, we provide the information you need to plan for maintaining your license.
So, let's look at the breakdown of the costs.
Pre-Licensure Education: $1,400 for Salesperson; $3,500+ for Broker
You must complete a pre-licensing education program to qualify for your initial Ohio salesperson license. It has four courses that add up to 120 hours of classwork.
The state also mandates that you take the courses at a higher learning institution that at least awards two-year degrees. This requirement impacts the price.
Here's how: You'll pay tuition and fees for post-secondary education. That typically results in a higher amount than you'd pay if you took courses at any of Ohio's local real estate schools.
The education-related cost to get a real estate license in Ohio is also impacted by where you live. For example, some community colleges charge out-of-county residents more.
If you're a broker applicant, your cost will also vary based on when you originally got your salesperson license. The more recent the date, the more education you'll need to complete.
For most applicants, that includes the four courses mentioned above (real estate principles, appraisal, finance, and Ohio real estate law). Plus, 120 hours covering the following topics:
Business Law
Business Economics
Financial Management
Human Resource Management
Both the salesperson and broker courses are taught on campus, online, and via a hybrid format. Prices are comparable for each of these options.
Better read our guide comparing the pros and cons of real estate classes online vs. traditional classroom courses to pick the most suitable method for your learning style.
Exam Prep: $60 to $125
If you need extra practice to get ready for the exam, a prep course will be another expense.
You can conveniently access exam prep courses online and work through the material at your preferred pace.
It would also help if you know what to study for the Ohio real estate exam to be fully prepared for the test.
Be prepared to pay $60 to $75 for topic lessons and practice tests for one portion of the exam. Courses that cover the national and state portions of the test run between $99 to $125.
License Application: $81 for Salesperson; $135 for Broker
As well as meeting the education requirement, you must file your license application to qualify for the exam. The application fee is a fixed amount based on the license type.
You pay $81 if you'll be working as an agent and $135 if you're getting a broker license.
This expenditure is a one-time cost for those who pass the exam on the first try. If you don't, you'll have to add another application fee to your financial outlay to retake the test.
The Division of Real Estate requires you to re-apply for retakes and remit the appropriate fee. After the Division notifies the testing vendor of your new eligibility, you can schedule a retest.
Something else you need to know if you're getting a salesperson license is that your broker must sign your application. So, you need to pick a brokerage to work for before you apply.
When looking for a sponsoring broker, remember that firms are not "one size fits all." Use our guide for choosing a real estate broker to work for to help you narrow the field.
You can then select from our directory of top-rated real estate brokerages in Ohio.
Criminal Background Check: $50 to $80
The cost of a real estate license in Ohio includes a fee for fingerprinting and a criminal background check, whether you're new to the profession or upgrading your credential.
The Bureau of Criminal Identification and Investigation (BCI&I) will conduct a background check at the state level. Your fingerprints also go to the FBI for a national criminal database search.
You must be fingerprinted within 10 days of submitting your application. You can find a list of approved vendors on the BCI&I website.
The amount you will pay varies by vendor. But the price hovers in the $50 to $80 range.
Going through a background check in the state requires a strict process, so make sure you know what to do to avoid delays in getting your license.
Our article on getting an Ohio real estate license with violations on the record answers all your questions about this topic.
Exam Fee: $58 for Salesperson; $39 for Broker
Before you can take the exam, the Division of Real Estate has to process your application and notify the testing company that you're eligible.
PSI Services is the company contracted to conduct Ohio's real estate examination testing. They will send you a Candidate Information Bulletin that includes scheduling procedures.
You can choose between two delivery modes: in person at a PSI test center or a remote online proctored exam. Either way, you must schedule in advance and pay the appropriate fee.
Salesperson – National and State Portions: $58
Broker – National and State Portions: $39
If you fail and need a retest, you'll have to pay another registration fee. However, if you only need to retake one section, you'll get a price reduction for the salesperson exam, which is $39.
As a broker applicant, your exam retake fee is $39 for one portion or both.
Post-Licensing Course: $200 for Salesperson; $150 to $200 for Broker
When budgeting for a real estate license in Ohio, your cost estimates need to include post-licensure education. You'll incur this expense within 12 months of being licensed.
Ohio real estate agents are required to take a 20-hour course. Brokers have a 10-hour requirement.
The price depends on the school you pick. Two hundred dollars is about the highest you'll see for the salesperson or broker course. But finding the latter for $150 isn't out of the question.
Unlike pre-licensing education, neither the salesperson nor broker course must be completed at a college or university. Therefore, you'll find online and livestream options at other schools.
The timeline to complete all these steps depends on how quickly you move in fulfilling each requirement.
Our article, How Long Does It Take to Get a Real Estate License in Ohio?, will give you an idea on the hours you need to allot to complete each step of the licensing process.
Survey of Experts
In your opinion, was the cost of getting your real estate license reasonable?
Approximately how much did it cost you to get your real estate license? Including school fees, study materials, and other related expenses.
Expert Insight
What were your 'surprise costs'?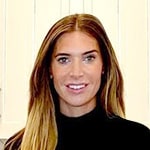 No surprise costs with the schooling, but on the licensing part itself: such as for fingerprinting and applying for your license.
Continuing Education (CE) Courses: $125 to $250
To fully address the question, "How much is a real estate license in Ohio?", the investment in maintaining your license must be factored into the equation.
You have to renew your license every three years to maintain active status. You are also required to complete at least 30 hours of continuing education to be eligible to do so.
Salespeople must take 21 elective hours and nine core coursework hours.
Brokers are required to complete 12 mandatory course hours and 18 elective hours.
You can take all your CE courses online, no matter which license you're renewing. Accordingly, the prices are generally budget-friendly.
Prices for CE package deals are clustered in the $150 to $170 range. Those with pre-selected elective courses can cost less. On-demand, instructor-led courses tend to be priced higher.
You can enroll in individual courses if you prefer. The total cost will depend on which courses you take. But, generally speaking, you'll likely pay slightly more than you would for a package.
License Renewal: $182 for Salesperson; $243 for Broker
Your Ohio real estate license expires on your birthday every three years after being initially licensed. To remain active in the profession, you must renew before that deadline.
The renewal window opens two months before the due date. You can submit a renewal application during that time, along with the $182 fee if you're a salesperson. Brokers pay $243.
Expert Insight
What were your 'surprise costs' after getting licensed?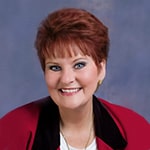 There were no surprises in the cost of the classes or materials needed. The surprise costs came into play after receiving my real estate license and actually setting up my business.

It takes on an average of 6 months for a new agent to ramp up their business and get paid on their first closing.

Until that first closing, it is a good idea to have money set aside to get you through those first 6 months of contacting your sphere of influence, marketing costs, etc.

The classes don't necessarily teach a new agent how to budget expenses and to be their own business owner.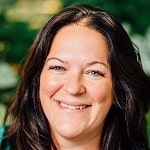 The MLS and NAR dues. I didn't understand that we had to pay fees for local, state, and national boards.

I also didn't add up the cost of owning a real estate business, like signs, marketing, advertising, systems needed, etc.
The largest surprise cost isn't really a surprise but after having your license, you have dues that are required for the state and MLS access.

Those should be factored in when deciding if this is a feasible option for you. Because if not, you'll have a license but no way to actually be a Realtor and sell homes.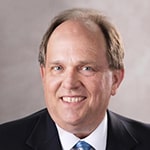 No surprise on the cost. The broker that sponsored me gave in good detail my cost as an agent for my first year. They even suggested to me the cost of marketing (mailers, ads, internet, etc.).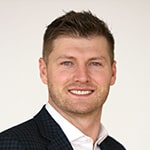 No upfront surprise costs. However upon receiving my license, I was responsible for paying yearly MLS, NAR, and brokerage fees.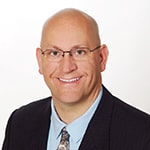 After getting licensed, the cost of the yearly MLS board fees seemed high.
How to Reduce Real Estate License Education Costs
The cost of meeting Ohio's education requirements can take a bite out of your budget. These tips can help with that:
Complete pre-licensing courses at a college where you get an in-county discount. Even a modest savings per credit hour can help stretch your education dollars.
Take advantage of free online continuing education. Some real estate and school alumni associations offer members the opportunity to earn CE credits at no cost.
Check with the college where you're taking pre-licensing courses to see if you qualify for a scholarship. If classes are going toward a degree, ask if you're eligible for financial aid.
Enroll in a CE package deal which is typically offered at a discount. And look for a sales promotion to boost your savings even more.
Talk with a CPA to confirm tax deductions for CE. Also, ask if your post-secondary courses qualify for a Lifetime Learning Credit. It provides a dollar-for-dollar tax reduction.
Follow these tips on how to study for the real estate exam to ace the test on your first try. This means not having to pay for an exam retake.
Expert Insight
What costs could have been avoided and how?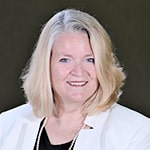 The only thing that I spent money on that I didn't use or need were the 1,000 flashcards with real estate terms on one side and the answer on the other. The cards were a waste of money.

You really had to rely on your teachers to know which terms you would most likely be tested on and which terms you would need to know to practice your craft after graduation.

I think that cost me about $75.00.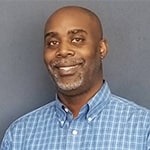 Look for classes that include cram courses. These should be included in the package, instead of paying for them individually.
The biggest way to avoid additional costs is to really learn and study the material and pass that exam on your first try.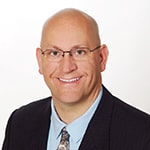 Find a recent agent that has the four textbooks instead of buying them new.
Now that you know how much it costs to get a real estate license in Ohio, you're likely ready to take the leap. And once your license is in hand, you'll want to jumpstart your success.
Read our guide detailing what happens after you get your real estate license. This should allow you to come up with a fool-proof plan to get a headstart on your real estate career.
It also helps to learn the benefits of being a real estate agent from industry experts themselves. Insight from experienced agents will motivate you to work hard for your own success.
Joining a real estate team is also a step toward the right direction. This is where you will meet more experienced agents who are ready to help you get off to a smart start.
To help you build and grow your real estate career quickly, we at Real Estate Bees created a directory for real estate professionals.
It's designed to help you get more exposure for your business, including receiving leads. Create a free profile by signing up here.
__
If you want to contribute your expert advice on a topic of your expertise, feel free to apply to our Expert Contributor Program.
__
About the Author
Kristina Morales is a REALTOR® with over 20 years of professional experience. She actively practices real estate in Ohio but also has practiced real estate in California and Texas. Conducting her real estate business in three states has allowed her to gain unique experiences that make her a well-rounded realtor. She obtained her Bachelor of Arts in Business Management and her MBA with a concentration in Banking and Finance. Prior to real estate, Kristina had an extensive corporate career in banking and treasury. She ended her finance career as an Assistant Treasurer at a publicly traded oil & gas company in Houston, TX.