Effective Sample Letter to Motivated Sellers
From this article, real estate investors, who are interested in using direct mail marketing to reach motivated sellers, will learn how to craft an effective letter.
Mailing an effective letter to potential sellers is a proven method of acquiring investment properties when done correctly.
To fuel your investment business right away with properly composed direct mail, read on.
How to Write an Effective Letter to Motivated Sellers
Studies performed by the U.S. Postal Service, Temple University, and Harvard Business School report that direct mail is more effective than email blasts.
Unsolicited emails are viewed as impersonal and often go straight to the recipient's spam folder. As we discuss how to write an effective letter, remember that you want to be the opposite of junk mail.
Handwritten vs Typed
Handwritten letters convey warmth. They show that the sender took the time to communicate in a thoughtful and personal way.
However, they may create an impression of a "mom and pop" operation instead of a professional investor who is capable of closing as agreed.
A typed letter that is properly composed can project the image of a professional who believes in personal contact and follow up. Consider starting with a typed letter followed by a handwritten one.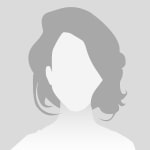 We have done postcards and yellow letter service in the past and it wasn't as efficient as writing them personally.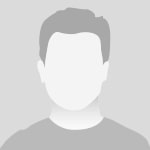 Personalized letter has a better chance of connecting with the recipient. This generally leads to a better contact rate.
Personal Salutation/Address
If there are multiple owners at different addresses (such as heirs or other real estate investors), include all owner names in the address and salutation and mail a copy to everyone.
Address the letter to the owner(s) personally. Don't say "Dear Sirs," or "Dear Property Owner."
Keep it Simple and Respectful
Make the letter clear and easy to understand. Motivated sellers don't want to read through a long single-spaced letter.
Remember that the reason for the first letter is not to sell them on you as a buyer: it's to get them interested and have them reply.
Your letter should tell them who you are and why they should talk to you with no unnecessary language.
Don't talk about or ask why they want to sell. Motivated sellers sometimes find themselves in that position due to embarrassing or painful events such as financial hardship, divorce, or a death in the immediate family.
Depending on your method of finding motivated sellers, you may already know the type of motivated seller they belong to and the reason why they want to sell.
Even if you know their circumstances, don't mention them too directly in a way that might hurt them. As an example, here is a pre foreclosure sample letter to distressed homeowners for investors specializing in sellers who are behind in their mortgage payments.
We also have two sample probate letters for real estate investors ⁠— to heirs and attorneys.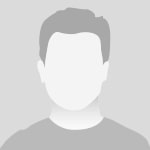 You need to try and understand what kind of stress the homeowner is going through. Really put yourself in their shoes. Are they in foreclosure, divorce, or probate? Try to feel that emotion.
Be sincere and upfront about your intention. It's important to build on the like and trust factor.
Establish Yourself as an Expert
Sellers need to believe that you know what you're doing and will close on time. In one or two sentences, highlight your experience with a specific language.
Use statistics to your best advantage. If your closings in the past quarter are impressive, give them those numbers. If it looks better to give your annual numbers, use them.
You can talk about the number of closings you've done, the dollar amount invested over a period of time, your average time to close, whatever looks best.
If the financial size of your typical investment matches their value range, give them those numbers and tell them that you specialize in properties like theirs.
This is another reason why inexperienced investors or real estate wholesalers should think about partnering with a successful veteran for their first few deals.
If that is the case, use plural pronouns ("our experience," "we would like") and use your partner's stats.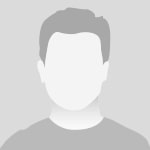 You need to somehow establish some sort of interest and credibility, so your mail piece doesn't go straight to the trash. Explain who you are and what your company stands for.
Make Them Comfortable with You
If they think that you will work with them and not against them, you will have a better chance of buying their property.
Let the reader know that you can help sellers achieve their goals no matter why they want or need to sell.
Manage their expectations. You should never make a promise in writing that you can't keep. For the most part, don't promise anything (we'll talk about an exception in a minute.)
Stay away from wild boasts that they will close in days for the highest price.
Include market data. To establish your credentials, try to work one point about the market into your letter that will also increase their motivation.
For example, if properties are taking longer to sell, mention the number of Days on Market (DOM) and remind them that you can close quickly.
If appraisals are holding up closings, tell them and point out that you won't require an appraisal.
Your research should have given you reliable information about the market where the property is located. Use it.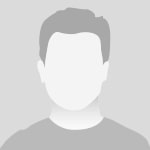 Be honest about how you can help and don't state things that you cannot make happen, such as closing in 7 days, if that is not something you can make happen.
Get the Meeting
Ask for the chance to have a conversation where you will learn about their needs and answer their questions about the process and the market.
When you have the meeting, you'll have questions of your own, but in the letter focus on their needs.
Create urgency that moves the seller to take action by creating value.
You can promise them that after your conversation, whether they sell to you or not, they will be more knowledgeable about their situation and better prepared for a successful sale.
Make Your Contact Information Easy to See
Your complete contact information should be prominently displayed somewhere in the letter. Don't make them hunt for it or have to use a magnifying glass to read it.
Give your contact information in a couple of places so it is easy to find.
Remember that It's a Numbers Game
Success will not come with one letter that's sent to a few people. You have to build an ongoing pipeline of prospects in order to reach your goals.
This is especially challenging for those who are only becoming a house flipper, wholesaler or agent.
Then you have to keep to a schedule of follow up contact with your prospects. One of the best direct mail services for real estate investors will help you in this.
Most people do a poor job of following up on the initial letter. That means that if you follow up properly, the unprofessional investors are making you look good by comparison. They are, in effect, working for you.
Survey
Which direct mail service do you use for your investing business?
Sample Letter to Motivated Sellers
Based on the advice above, we created a template for you to use.
Download our sample letter to motivated sellers in PDF or MS Word (Docx) for free or read it below.
Your Name/Company Name
Your Address/Company Address
Your Phone #
Owner Name
Owner Address
Dear (Mr./Ms. Owner Name):
My name is (________________) and I am a real estate professional who invests in your area. I am familiar with your neighborhood and (would like to have an opportunity to invest there/have invested there).
[For experienced investors]
I have (___) years experience in helping property owners with their real estate assets. In the past (year/month) I have helped (__) homeowners through the sometimes difficult process of converting their real estate assets into cash. I have initiated transactions that resulted in (# closings/$ in sales).
[For rookies]
I specialize in helping homeowners through the sometimes difficult process of converting their real estate assets into cash.
[For house flippers]
Because I pay cash, I (close in an average of # days/can close without delay) and without an appraisal.
[For wholesalers]
It's in your best interest and mine to close on a mutually acceptable sale of your property without delay.
If you are interested in possibly selling your property, I'd appreciate the chance to hear about your goals and see if I can help.
What I can promise is that after we talk, no matter what you decide to do, you'll be much better informed about your choices, the sale process, and the best way to successfully sell your property.
I hope to hear from you soon.
Best wishes,
[Footer] Your Name/Company Name – Phone # – Email Address
Where to Get Highly Converting Motivated Seller Leads?
Now that you know how to write an effective letter to motivated sellers, you may wonder where to get leads to send letters to.
On HouseCashin Investment Property Marketplace, you can find off-market homes listed by owners needing a fast cash sale.
This platform is designed to help investors like you and home sellers looking for cash house buyers find each other.
If you are a wholesaler, you can use this marketplace to also list and dispose of properties you already have under contract.
Various filters enable you to refine your search.
You can sort results not only by basic parameters, such as property type, size, and price, but also by the deal type: rehab, delinquent property tax or loan payments, short sale, etc.
Listings feature valuable information such as the sale reason, projected profit potential (rehab or rental), and more.
With the HouseCashin Investment Property Marketplace, it's easier than ever for investors to find and even cherry pick properties to flip or wholesale.
___
If you want to contribute your expert advice on a topic of your expertise, feel free to apply to our Expert Contributor Program.
___
About the Author
Kristina Morales is a REALTOR® with over 20 years of professional experience. She actively practices real estate in Ohio but also has practiced real estate in California and Texas. Conducting her real estate business in three states has allowed her to gain unique experiences that make her a well-rounded realtor. She obtained her Bachelor of Arts in Business Management and her MBA with a concentration in Banking and Finance. Prior to real estate, Kristina had an extensive corporate career in banking and treasury. She ended her finance career as an Assistant Treasurer at a publicly traded oil & gas company in Houston, TX.