Baselane Landlord Accounting Software Review 2022
With the help of our in-house editorial team, our platform's members and external subject matter experts, this comprehensive review of Baselane, landlord accounting software, became possible and available for free to those considering this solution!
In this review we evaluated Baselane's features, plans, pricing and other important aspects to help our readers make a more educated purchase decision.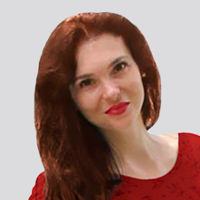 All the customer reviews and ratings on this page have been submitted by our platform's members who either currently use or used to use the reviewed product/service in the past. We never receive any compensation for the inclusion of products and/or services in our product/service reviews. However, by visiting retailer/manufacturer of the reviewed product/service by clicking links within our content may earn us commissions from your purchases. Read our editorial guidelines to learn more about our review and rating process.
Baselane Video Walkthrough
Baselane is a finance and banking software solution for independent landlords and real estate investors. The platform, which was founded in 2020, enables landlords to seamlessly manage all their rental property finances under one roof.
With Baselane, landlords can perform bookkeeping tasks, automate rent collection, and view data-driven insights and analytics, among other functions.
What Is Baselane Used For?
As a fully-integrated, end-to-end financial solution, Baselane offers several services to private landlords and real estate investors. Some of the offerings include:
Automated rent collection—Receive rent directly into your bank account through ACH (bank-to-bank transfer) or debit/credit card
Baselane Banking—Users can open virtual accounts to keep expenses, revenues, and savings organized and separated. They can also integrate their existing bank accounts.
Automated bookkeeping on revenues and expenses
Automated analytics and performance metrics for better investment decisions
Auto-generated exportable cash flow statement which includes revenues, operating expenses, net operating income, and a Schedule E report
Loans for landlords that are based on real estate portfolio rather than income
According to Baselane's official website, the company will continue to improve and add more functionalities to the platform.
Baselane Users Breakdown by Specialty
Yes. Baselane is a safe and secure platform that encrypts all user information by using high-level, end-to-end AES 256-bit encryption.
Additionally, the bookkeeping app uses a read-only function to prevent hackers from stealing your money.
Baselane also partners with several legitimate financial institutions to deliver its services.
For banking services, the company partners with Blue Ridge Bank—a reputable FDIC-insured bank. Loans are issued through Lendency which is also a well-known financial institution.
Baselane Customer Reviews
No customer reviews found
Baselane costs nothing for both landlords; it's completely free with no hidden fees. This means users won't have to pay the following charges:
Monthly fees
Account opening fees
Inactive account fees
Bookkeeping fees
ACH transfer fees
Overdraft fees
The platform is mostly free for renters; they are only charged for debit/credit card payments.
While Baselane is currently free to use, the company plans to roll out new premium features in the future which will be available for a small monthly fee.
Baselane Coupon & Promo Codes
Baselane has banking and rental management features that are useful when used individually, and together in an integrated financial solution. These features include:
Landlord banking
Online rent collection
Bookkeeping for landlords
Loan lending
Detailed insights and property analytics
Rental insurance
Landlord Banking
One of Baselane's top and stand-out features is its free business checking account function.
The feature allows landlords to create separate virtual accounts for rental income, expenses, security deposits, and savings for easier management of money.
Besides, your funds will always be safe since Baselane is an FDIC-insured bank. Landlords also
enjoy the following benefits when banking with the platform:
High yield interest rate of 2.60% APY on savings
Up to 5% cash back on debit cards purchases
Support for ACH payments
Unlimited free cash withdrawals across 55,000+ locations in the U.S
No minimum balance requirements
Integration with over 11,000 banks and financial institutions
Online Rent Collection
Rent collection is always a challenging process. Tenants may pay via different means while others are constantly late with payments.
Baselane's rent collection feature helps you deal with this headache in several ways:
Streamlined payments via ACH or debit/credit card
Automated payment reminders to tenants
Auto-pay function to reduce late payments
Application of late payment charges
The platform also lets landlords receive payment to accounts held outside of Baselane for free.
To use the rent collection feature, enter the lease terms on Baselane and invite your tenants to sign up for payments.
Tenants who pay by debit/credit are charged a 2.99% fee while payments via ACH are free.
Free Bookkeeping
Baselane's single-click bookkeeping tool lets users track and categorize transactions making it easier to manage finances across all your properties.
The tool also lets landlords generate a Schedule E form during tax filing. Additionally, they can attach receipts and notes to transactions for future reference.
Loan Lending For Landlords
As a full-suite financial solution, Baselane offers flexible loans to landlords to help them expand their real estate investments.
Baselane partners with Lendency — a private money lender — to make it possible.
The loans range between $50,000 and $2 million to cater for real estate investors across every financial spectrum.
Lastly, landlords can choose between long-term rental property loans and rehab loans.
Financial Insights and Property Analytics
Baselane provides a detailed breakdown of various data, including:
Operating income and balances
Expenses (broken down by property and category)
Property valuations
Estimated home appreciation
Cap rate
Equity returns
Monthly performance
All the data is presented in clear, intuitive dashboards and can be generated into exportable reports.
Rental Insurance
Through a partnership with Obie, Baselane provides landlord insurance to help landlords protect their properties.
To opt in, you need to answer a few questions about your existing coverage. You can then request a quote, compare it with your existing policy, and decide if it's worth it.
Pros
Baselane is completely free to use with no hidden charges. However, you'll still pay fees and interest for loans taken through the app
The platform offers competitive savings interest rates of 2.60% APY which is 65 times higher than the national average
It auto-generates exportable cash flow statements to help landlords track and manage income and expenses for tax filing purposes
Free ATM withdrawals across more than 55,000 ATMs
Automated rent payments that make rent collection convenient for both landlords and tenants
Multiple integrations with other banks and financial institutions
Cons
Baselane does not import account histories for certain types of accounts
Renters may have to sign up for a new payment platform
TurboTax for filing taxes
SmartMove for screening tenants
Nearside
Novo
Avail
Hemlane
OwnHome
Awards & Recognition
Best Landlord Accounting Software (Awarded by Real Estate Bees)
Press & Media
Does Baselane have a free trial?
No. The platform's features and tools are free to use and no subscription plan currently exists.
How many clients does Baselane serve?
There is no information on Baselane's customers. Still, the company has five investors and has received over $7.3 million in seed funding, suggesting that it may serve a huge client base.
Does Baselane have an API?
Yes. Baselane uses Zillow API.
Who founded Baselane?
Baselane was founded in 2020 by Yad Gadhi, Mathias Korder, and Thorben Scheidegger. Yad Gadhi, who has a robust background in software engineering, is the current CTO.
Meanwhile, Mathias and Thorben have backgrounds in business and commerce, with Mathias running the company as CEO.
What is Baselane's customer service number?
Callers can reach out to Baselane by calling their customer support number: 1-888-586-1618. You can also reach out by emailing [email protected]
For physical enquiries, visit the company headquarters at 280 Park Avenue, New York City, NY 10017.
What is the Baselane cancellation and refund policy?
If you want to terminate Baselane's services, you can end it by contacting support at [email protected]
When you terminate the subscription, you may use the subscription until the end of the current term.
After that, you will no longer be able to use Baselane's services. You will also not receive refunds for canceled subscriptions.
Baselane Tutorials & Training
How to Add a Property in Baselane
How to Open a Baselane Bank Account
Overall, Baselane has succeeded in bringing together all essential rental management features into a seamlessly integrated financial solution for landlords.
Furthermore, the software is suitable for new and established landlords alike. The platform's full suite of solutions under one roof simplifies financial tracking and management for new landlords.
For much more established investors, Baselane makes it easier to manage finances across different properties.
Baselane Video Transcript
Hi everyone. Today we are going to be walking you through Baselane and showing you all the features that we have, as well as reviewing some of the key components that we have built.
So, what is Baselane? For all the real estate investors out there, Baselane is an all-in-one landlord accounting and bookkeeping software tool that offers banking, bookkeeping, rent collection, as well as reporting and analytics.
Today we are going to walk you through some of the key components that they have built and also talk to you about what stood out to us when we were looking at these features.
If you would like to see more details of all the things that they offer, you can go to their website and take a look at the features: banking, bookkeeping, rent collection, etc.
So, we are not going to read this list to you. Instead, we decided we are going to show you around. And that way you can get a feel for the product and also get a sense of whether it could be a fit for you.
We will do our best to point out the things that they have that are different and also things that they have or do not have at this point. So, let's jump right into it.
Adding a Property
We have already logged into Baselane, and you can see that we are at the Baselane dashboard. Let's take a look at what this has.
This is just kind of a hub that's showing you your cash flow and some property metrics. It looks like rent collection and bank balances.
Before we do all of that, I think it's probably best to just go to the start, which is usually adding a property.
And here we set up these two properties to show you as an example. So, let's take a look at this one.
We have set up this Atlanta 4-unit, and we have added some information about the property as well as the mortgage information.
We can see we have about 80,000 in equity already built, which is great. And you can update the property.
Any type of property is capable of being added here: single family, duplex, triplex apartments, town homes, mobile homes, for example, etc.
All you need to do is to name the property, add a property address, and then set up all your units.
Once you have done that you can, as you saw, add some of the financial information like the purchase price and the closing costs, annual taxes, home insurance, as well as the loan information.
One of the things that I like, that's kind of nice, is the difference in the market value. So, here, once you have the address in there, the market value can be added.
This is actually updated on its own through a Zillow API. So you can actually see what your current market value is. If it went up especially and what the equity is compared to your debt service.
This is how you set up the property.
Collecting Rent
Once you have set up the property, you can start collecting rent on Baselane.
There are a lot of rent collection tools out there, and Baselane does a really good job of making it easy for the landlord and the tenant.
Here you can see an example. Taking our example of the Atlanta 4-unit, we are collecting rent on this one for three units, and then one of them, we haven't set it up yet, unit 1B.
But for 1A, 1B, and 1C, we have already set that up. Look at Bill Jackson. He is current on his rent of $1,800 but the other two, Moh and John, haven't paid yet so they have got overdue balances.
This is nice because landlords are often stressed out. I'm always stressed out with my rentals when people don't pay on time.
So, here you can see the dashboard, but also then get alerts that go to the landlord and the tenant, reminding them about the lateness of the rent and to come back in and pay.
Baselane has also started reaching out to tenants via SMS and email, so now they are following up more diligently to help you get your money faster.
Once the rent is paid, it's directly transferred to the bank account that you told Baselane you wanted the money in, and it arrives within two to three days.
So, this is actually a nice feature because it has been really tough to get rent like four, five days later, especially if you have a mortgage. So, that's another nice feature that Baselane offers.
You might be wondering, how do you set up rent collection on this? Here is an example of unit 1D.
We actually started doing it already, but we will show you how it is done. You can set up an annual lease or just a month-to-month.
In this case, this is just a month-to-month lease, $1600 in rent. The rent is due on the 1st. And we go through and we auto assess the late fee.
It's assessed on the 6th day, and we are charging $50. That's pretty straightforward.
For a new tenant, we do want to collect the security deposit. So, we will add the security deposit amount, same thing, specify that we want to collect it on the first day of moving in.
And we don't collect last month's rent or anything else, but you can do that if you need to. For example, if you have a pet fee or a one time moving fee, you can add some of those things in here as well, which is nice.
Next, this is where you select the bank account that you want the money to come into. Here you can connect an existing account you have and the money will directly go there.
Or, you can open a Baselane banking account and use that to collect rent.
So, we'll talk a little bit more about Baselane banking in a few minutes, but this gives you an idea of how it works.
It's pretty simple. Baselane, if you are wondering, uses Plaid, which is a technology that most companies use, including big banks, Venmo, and Cash app.
And so it's a nice feature where if you don't want to use Baselane banking, you can connect an external account.
It takes another 30 to 60 seconds to do that. You can quickly select the bank you want. Let's say, in this case I already connected Chime.
You have to enter your credentials, log in, connect the bank, and that allows Baselane to send rent to that account. So, pretty straightforward. From there, you can add your tenant details.
You can enter the tenant name, email and number. And from there, you review the details. So, let me just add something here as a test.
You can see what that looks like, and you can review all the details here, edit them if you need to confirm, and invite the tenant.
Once you do that, the tenant gets an email, they can come in and sign up. It takes them one to two minutes to do that, set up their payment, and process the rent.
We won't complete this now — this was just to show it to you — but this is another great example. A very simple and easy way to set up rent for landlords and tenants.
Once your tenant is activated, you will get a message and an updated status here, and then they will start paying rent.
Once they pay the rent, what I really like is getting that email. When you get the rent, it says like, so and so has paid rent. And that's exciting because you know, the money is on its way.
It also reduces the stress level of a landlord in the first 10 days of the month. Because usually you are worried about paying the mortgage if you don't have the rents in, and you are trying to chase people down.
So, they have really thought about that and are trying to make it easy, trying to set it on autopilot, which I appreciate.
If you ever want to review tenant information, all of that is here. You get this tenant portal with all the tenants. You just saw that I sent an invite to Andrew, and that invite is pending.
And once that's processed, it will say "active". So, you can manage that information here.
Let's actually jump into the banking part of this. But before I do, right now, you might have noticed that when you invite a new tenant, there's not a tenant screening option on Baselane, at the moment.
What we found out is that they are building it. If you look at their roadmap on the website that I showed you earlier, that is coming later this year, and a lot of other features related to tenant management. So for now, you can use one of the best online tenant screening tools for landlords that we also reviewed.
So, keep an eye out for that and let's head over to the banking.
Banking
We are going to show you the Baselane banking features and talk a little bit about what the benefits might be and whether that fits what you are looking for.
One of the things that a lot of landlords face is the multiple bank account management problem. If you have a different bank account for each property or different bank accounts for security deposits and collecting rent and so on, it can get quite messy.
It becomes another stress point, another thing to do, to manage every month. And it could be quite costly, costing you up to hundreds of dollars, right?
So, what we like about this is that you can open one real estate investor bank account through Baselane, which is free to sign up — no minimum balance requirements, no fees, and you could use that account and split it up in many ways.
Let me show you what that means. Let's take the Atlanta property example again and show you how we have set up these virtual sub accounts, as they are calling it.
This allows you to split that one account into three, four different accounts so you can actually allocate the funds the right way and make sure you are not spending the money you shouldn't.
For example, security deposits. I have had the bad habit of just spending the security deposit and not putting it in an escrow account.
Here, you can allocate a different sub account for that and move the money into it. So, it's very simple and easy.
Again, you should be always budgeting 5% for maintenance and vacancies. And I think a lot of landlords know that, and they do that in Excel, but the money is actually not allocated.
So, this is another way for you to really organize yourself and run your business more professionally.
Now, I think it's important to highlight that this is all FDIC insured. All these accounts are FDIC insured. Any spend that you have on the Baselane banking right now gets a 1% cash back.
And they seem like they are going to be rolling out a higher cash back, maybe up to 5% cash back on any debit card spend, which is pretty fantastic.
This is quite unique. I haven't really seen landlord platforms doing this or any landlord platform offering something like this, where you have the banking integrated with the rent collection bookkeeping and offering these rewards.
The other part that's good to know is that any deposits that you have in these accounts can also earn a pretty high APY while the funds are sitting there.
Right now I think Baselane is offering 1.66%. If we just go back to the website, yeah, they have got the 1% cash back and the high yield on the balances, which is really, really attractive.
So, if you have 5,10K sitting in some other account where you are not earning money, this is a great option for you.
In terms of the other aspects of the banking features, you are going to get a real estate investor bank card in the mail once you open the account.
And then you will be able to look at all the transactions related to that account in the banking section here.
The nice thing is that you can actually predefine which property is allocated to which bank account.
And so that actually is part of their auto bookkeeping, where if you are collecting rent into this bank account called Atlanta Duplex Main, you can set it up so that any rent collected is automatically tagged as that property or that unit.
So, you can create a sub-account, let's say, Atlanta Duplex, unit one, and then always collect the rent into that unit automatically and have the bookkeeping done that way too.
That really automates your bookkeeping, which is really nice and quite a unique feature. On top of that, you can obviously add the expenses, categorize them, and then track how you are doing.
So, that's a little bit about the banking. One other thing to point out, this bank can be opened under your personal name as a sole proprietor or an LLC. It's up to you how you do that.
Bookkeeping and Analytics
Now, let's jump into bookkeeping and analytics. They have built this master transaction ledger, which shows you all the transactions you have for your properties.
And the really nice thing about this is that it auto imports by using clouds so you can connect your existing account or your Baselane account to this.
All of the transactions get updated several times a day, and once they flow in, you can start tagging them and categorizing them in the right categories for your taxes, but also your analytics.
Here's an example. This was a rent payment for one of the properties. It's been categorized as rent, and we define the property, right?
Let's say, that's what that is. If you have a mortgage payment like this one, this can be classified as a mortgage payment, and it's set up for this Atlanta property.
This is really nice because what happens is a lot of landlords don't really use this kind of feature on a consistent basis, and they don't know their numbers as much as they should, and this will help you get much more organized.
I think the power of it is two things. One is the analytics. Look at this feature here. Once everything is categorized, it becomes a lot easier to look at how properties are performing on a monthly basis, on a three month basis or even a yearly basis.
You can customize these dates to see what happened with this property. Here you can see net cash flow of $10,000, last year, that's really good for this unit.
You can see all the different areas money went into, and you can dive into each one. You can audit it and see what was going on that month.
What did I spend the money on? Like this month, the expenses were high. So, what happened? You can analyze that and see what's going on. So this is another great feature.
They are soon to roll out the cash flow statement so I am excited to see what that's going to look like. On their roadmap, they have also said they are going to be rolling out income statements and rent ledger.
I'm really excited to see all that. And also, I think they mentioned they are going to be adding a tax package so you can easily export the cash flow statement and transactions at the property level for your local real estate CPA.
One thing you can do is click on one property. Let's say it is year to date or for a certain time period, let's say 2021, 2022.
You can easily export all of it, and once it's categorized, it's a lot easier for your CPA to make financial statements, to process for tax purposes.
This is really awesome. If you are using QuickBooks, this is much simpler and more catered to landlord.
If you don't have anything, if you are using Excel, this is a way for you to up level your game, know your numbers, run your business like a pro, and scale it.
We have gone over the property setup. We have gone over the collection, as you saw over here. We have gone over the banking features. We have gone over the transaction ledger, as well as the analytics and reporting.
Insurance
Just one or two more quick things. They have integrated a marketplace so you can check out property insurance. Looking at this, they partnered with a company called Obie.
I did try this out and I was able to get a quote within a few minutes. It's pretty simple — you answer a few questions and you get a quote.
If you like it, if you're saving money, you get it. If you don't, you don't have to do anything. It's nice that it's integrated.
You can also just type a new address. Let's say you are about to buy something new and you want to try it out.
You can quickly look up that property and start the process if you are running your numbers and you want to look at how much it is going to cost.
You can easily get a quick estimate, and if you want to get a full quote, you can go in here and answer a few questions and get the policy.
This is really good for running numbers, but also for getting the insurance coverage for your mortgage, which is a requirement, and also saving money.
Every landlord wants to improve their ROI, their net cash flow, and if you can save $100 or $200 a year, why not, right? So, check that out.
Other Features
If you are looking for any loans, it looks like they are starting to integrate more financial products. But this takes about 60 seconds to get a no-obligation quote, answer some questions, and then you can go from there.
The last thing I will say is they have a really nice support team. You can always reach out to them.
It takes a couple of seconds to get a reply, usually during business hours. They are very friendly so you can talk to them and ask any questions that you have.
That's it for today. That's the overview of Baselane, one of the best real estate investment accounting software tools. We hope you found that to be helpful. As they roll out more products and features, we'll do another one of these, maybe another three to six months later.
But, again, this is great for landlords that are self-managing or wanting to get control of their finances. Best of luck with this, and thank you for your time.