REsimpli Software Review 2022
With the help of our in-house editorial team, our platform's members and external subject matter experts, this comprehensive review of REsimpli software became possible and available for free to those considering this solution!
In this review we evaluated REsimpli's features, plans, pricing, and other important aspects to help our readers make a more educated purchase decision.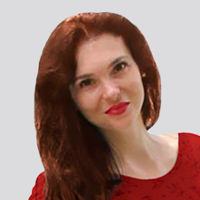 All the customer reviews and ratings on this page have been submitted by our platform's members who either currently use or used to use the reviewed product/service in the past. We never receive any compensation for the inclusion of products and/or services in our product/service reviews. However, by visiting retailer/manufacturer of the reviewed product/service by clicking links within our content may earn us commissions from your purchases. Read our editorial guidelines to learn more about our review and rating process.
REsimpli is an all-in-one software designed to help real estate investors manage all facets of their business.
The platform combines CRM, lead management, accounting, and marketing functionalities all under one roof, streamlining your data and business processes into a centralized system.
With the software, users can manage communications, run marketing campaigns, organize property lists, and track financials, among other functions.
What Is REsimpli Used For?
REsimpli was built to take investors through the entire process of owning or buying a property, meaning that the platform has a full suite of solutions dedicated to various tasks.
Here are some of the key services users get with REsimpli:
Lead organization and management — Users can store and group information about properties, sellers, and buyers. You can also import your own lists thanks to the list stacking tool.
Communication management — With an in-built phone service, REsimpli enables users to assign phone numbers to leads and contact them with customized call flows and texts.
Automated marketing campaigns — REsimpli's marketing service allows users to create automated drip marketing campaigns to improve conversions.
Financial management — This real estate investor software contains real-time financial tools that enable users to track every dollar transacted within the business.
Data analysis — Users have access to detailed dashboards with real-time insights into their financial and marketing campaigns performance.
As the real estate business world evolves, REsimlpli also continues to improve on existing services and add new features.
REsimpli Users Breakdown by Specialty
Yes. REsimpli is not a scam. It's a legitimate CRM and marketing software that has partnered with recognized industry leaders like Bigger Pockets and Wholesaling Inc, a wholesale real estate podcast.
The platform is available as a mobile app for both Android and iOS devices, which means its app has been approved to be listed on Google Play and Apple App Store.
When it comes to security, REsimpli is safe as it utilizes end-to-end encryption to protect all your data.
REsimpli Customer Reviews
No customer reviews found
The cost of REsimpli depends on the subscription plan you chose. There are currently three plans which are mainly based on the number of app users. They include:
Basic
This is the cheapest package available and goes for $99/month.
The Basic package accommodates only one user, making it an attractive option for new real estate investors who are only starting their own house flipping business or wholesaling homes.
The plan also comes with the following services:
5 local phone numbers
Up to 500 calling minutes per month
Up to 500 SMS per month
List stacking (20,000 records)
50 GB file storage
Pro
The Pro plan is REsimpli's most popular subscription and is suitable for both first-time and established investors.
To use the Pro package, you'll be required to pay $199 each month. The benefits of using this plan include:
5 users
10 local phone numbers
Up to 1,000 calling minutes per month
Up to 100 SMS per month
Driving for dollars app
200 GB file storage
List stacking (50,000 records)
Bulk email and SMS
Automate drip marketing
Google Calendar integration
Enterprise
The Enterprise package is built for real estate companies and group investments. Packed with numerous features, the plan starts at $499/month.
You get the following services when you subscribe to this package:
Unlimited users
25 local phone numbers
Up to 2,500 calling minutes per month
Up to 2,500 SMS per month
Driving for dollars
500 GB file storage
List stacking (unlimited records)
Bulk email and SMS
Automate drip marketing
Google Calendar integration
Advanced dialer for real estate investors
In-app phone answering service (web, Android, and iOS)
Unlimited markets
In addition to the standard packages, REsimpli offers extra standalone services at additional costs.
For instance, an extra phone number costs $1/month while an additional 50 GB to your plan costs $5/month. Real estate skip tracing is also available at 15 cents per match.
A more comprehensive breakdown of the additional services is available on the company's website.
REsimpli Coupon & Promo Codes
REsimpli is a powerful and dynamic investment and wholesale real estate tool that integrates CRM, marketing, and real estate investment accounting software seamlessly into a centralized system.
Direct Mailing
Real estate investors can reach out to prospective sellers via bulk direct mail.
Once you have the seller's address, you can craft a letter from the available 90+ built-in mail templates. Some of the templates include:
cash buyers
lease options
short sales
special reports
You can also upload your own templates and customize them at zero extra cost. The platform also offers free NCOA (natural change of address) list services.
The real estate wholesaling direct mail service features live response feedback from an actual person in case you need help using the tool.
Automated Drip Campaigns
One of the most important steps in closing a deal is following up on leads. REsimpli's marketing feature allows users to improve conversions with automated drip campaigns.
The drip marketing tool sends emails, SMS, ringless voicemails, and reminders automatically after a set period of time.
Users can customize messages to suit different types of motivated sellers, set the duration of the campaign, identify drip triggers, and more.
Adding and updating campaigns is also simple and straightforward.
Overall, automated drip campaigns save you lots of valuable time that you can dedicate to securing more deals.
Lead Organization and Management
Managing lead data on spreadsheets can be overwhelming. It would also mean using separate apps for your business which isn't convenient.
With REsimpli's list stacking tool, investors can organize and update lead data, including seller and property information.
The tool also lets users import lists and stack existing lists, identify duplicate properties, and group prospective motivated sellers into targeted marketing campaigns.
Skip Tracing
As you search for leads, you may encounter properties with missing seller information — this is where the skip tracing tool comes in handy.
Skip tracing enables users to find missing phone numbers, home addresses, emails, and other contact info on property sellers.
Note that skip tracing isn't included in any subscription plan. You will have to pay 15 cents per match to use the feature.
Financial Management
REsimpli CRM comes with built-in accounting functionalities.
Users can link multiple bank accounts to track sales, purchases, offers, and expenses to get a clear picture of their finances.
This feature also handles calculations to enable users to estimate profits and expenses. You can also export all your financial data at any time for free.
Driving for Dollars
While REsimpli doesn't sell leads for real estate wholesalers and investors, it provides a solution helping you generate them.
As a real estate investor, you often need to drive through different neighborhoods to find properties to wholesale or to find houses to fix and flip.
While there are plenty of dedicated driving for dollars apps, REsimpli includes the tool in its set of services for your convenience.
Thanks to the Android and iOS apps, you can:
pull property details directly from the app
add/save property information to your REsimpli account
take photos of the property and upload them to the app
send mail directly to the owner
Each subscription plan includes the driving-for-dollars tool for one driver. By paying extra, you can add more drivers to find distressed properties quicker.
In-Built Phone System
REsimpli's phone system allows investors to manage communications with leads right in the real estate investor CRM.
The in-built phone system allows customization of call flows and alerts and the addition of speed dial leads and call reminders.
It also includes text message marketing for real estate investors and scheduled voicemails.
When you subscribe, you receive a minimum of five U.S. phone numbers that you can assign to different lead sources.
Users can also effortlessly reach out to buyers and sellers without the need for a separate phone service.
Document E-sign
The signing of legally binding documents in real estate deals is inevitable. With REsimpli, you don't need a separate app for signing documents as the tool is built into the CRM.
The E-sign feature enables you to create, save, and sign legal documents. Use the customizable templates to create contracts or upload and edit your own templates.
Note that this feature isn't in the subscription plans — you will have to pay $0.95/doc in addition to your monthly subscription.
Real-Time Data Analysis
View all your marketing and financial insights on REsimpli's comprehensive dashboards. All data and insights are updated in real time enabling you to make more informed decisions.
The software tracks the following data:
various key performance indicators (KPIs) from marketing campaigns
team progress with the help of a team leaderboard
revenue data
outstanding tasks
open offers
business transactions (sales, purchases, expenses) and so much more
With a clear picture of your finances, you can invest better and double up on profits.
Pros
Users are able to manage multiple markets, follow through with leads, and close deals all in one platform.
The platform lets users streamline lead management by automating it.
There are video tutorials and a live-person response feedback system for customer assistance.
Investors receive real-time analytics and financial updates to help them make better investment decisions.
You can export your data at any time at no cost.
Apart from browser access, the software also has iOS and Android mobile apps for more convenience and accessibility.
Team management is easy thanks to the platform's intuitive and thorough leaderboards.
REsimpli is constantly getting improved and updated with new features.
Cons
Zapier
Paperform
Documati
InvestorLift
Google Maps
Google Calendar
DealMachine
Investorfuse
REI Blackbook
FreedomSoft
Podio
Propelio
Forefront CRM
Awards & Recognition
Best CRM Software for Real Estate Investors (Awarded by Real Estate Bees)
Press & Media
Does REsimpli have a free trial?
Yes. There's a 14-day free trial period where you can try out the platform and find out if it's the right fit for you.
How many clients does REsimpli serve?
There's no information on the REsimpli's users.
Still, there are hundreds of user reviews on the company's website and renowned real estate investment websites like BiggerPockets, indicating a huge client base.
Who founded REsimpli?
REsimpli was founded in 2016 by a full-time real estate investor, Sharad Mehta.
Sharad has had a successful decade-long career in real estate, closing 400 deals in the last six years. He currently runs the company as CEO.
What is REsimpli's customer service number?
Customers can reach out to REsimpli via the customer service line: (619) 786-3482. You can also contact the company via email at [email protected]
What is the REsimpli cancellation and refund policy?
Users can cancel their subscription within the 14-day trial period and receive a full refund.
If you cancel after the trial, the subscription will remain active until the next billing period, after which, you will not be able to access the platform's services.
REsimpli Tutorials & Training
REsimpli is an intuitive, powerful, all-in-one CRM for real estate wholesalers and investors suitable for anyone investing in real estate.
While most real estate CRMs are overwhelming due to poor user design, REsimpli manages to keep it simple while still packing numerous features.
The platform has been praised by many users for having a less steep learning curve and highly-responsive customer support.
When it comes to price, REsimpli has flexible plans that can fit individual investors as well as enterprises.
Although the platform is more expensive compared to its competitors, it's more robust and delivers much more services to investors.