How to Pass the Real Estate Exam in Texas and What Is Its Passing Score?
Is the Texas real estate exam hard to pass? The answer to that question partially depends on how well prepared you are for the test.
Read this article to position yourself for your highest rate of success.
We tell you what the exam is like, point out relevant study resources and strategies, and share best practices for taking the sales agent test.
Your deep dive begins below.
Best Way to Pass the Texas Real Estate Exam
How to Study for the Texas Real Estate Exam
Your study journey for the exam begins with the qualifying education. The requirement in Texas is six 30-hour Commission-approved courses. The 180 hours of coursework:
Covers the fundamentals of working in the profession.
Teaches you all about real estate finance and agency.
Helps you understand contracts and rules governing their use.
You can choose between several delivery options. One is a brick-and-mortar classroom. You can also learn via remote-live instruction from teachers without leaving home.
Some real estate schools in Texas offer a blended option that combines in-person and virtual learning. Others have self-paced online courses that allow you to set your study schedule whenever you like.
It's also a good idea to take a prep course after you've finished your pre-licensing classes. You'll find online, in-person, and virtual classroom options readily available.
Each method of instruction comes with pros and cons. Read our guide comparing real estate classes online vs. traditional classroom courses.
Survey of Experts
Did you take your pre-licensing real estate course online or in person?
Do you think taking a real estate pre-licensing course online can save students time compared to in-person courses?
What is the name of the school where you completed your pre-licensing course?
Expert Insight
Do you see any advantages of taking an online course over the in-person class?
I think in person or online both offer two great options to individuals wanting to get a real estate license.

People need to decide individually which will work best in their schedule and will fit in with what they already have going on in their personal and professional lives.

I personally only took online courses. In-person coursework did not fit in my personal life at the time.

If I had waited to do in-person coursework, it would have likely taken me an extra year or two to get my exam.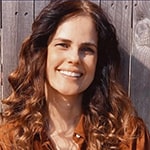 Taking an online course is faster, but you learn more in person because you can ask questions and interact with your peers.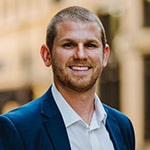 With online, you can go at your speed. You don't have to sit through courses or things that you already know.
How does an exam prep course help? It offers study tools for reviewing the material you learned. You can assess what you've mastered and haven't by taking practice tests.
Those practice exams will help you answer the question, "How difficult is the Texas real estate exam?" They closely simulate the actual testing experience.
Additionally, you can benefit from putting the following study tips into practice:
Regularly review course material and your notes to improve retention.
Set specific goals for each session to optimize the use of your time.
Determine what study environment works best and adapt accordingly.
What to Study for the Texas Real Estate Exam
Studying for the exam can be all-consuming if you're uncertain about what to concentrate on. The key is knowing where to get an idea of what is on the Texas real estate exam.
One of the most valuable resources to turn to is the exam handbook published by the test administrator Pearson VUE. It has up-to-date details about the test, including content outlines.
So, according to the outlines, what does the Texas real estate exam consist of?
In addition to quizzing you on math calculations, the national portion covers the topic areas listed below. The number of questions for each topic is included in parentheses.
Contracts and Agency (16)
Real Estate Practice (14)
Property Value and Appraisal (11)
Real Property Characteristics (9)
Forms of Ownership (8)
Property Disclosures (8)
Financing and Settlement (7)
The state section covers seven content areas specific to Texas law. More than 70% of the questions pertain to these topics: Agency/Brokerage, Contracts, and Standards of Conduct.
You'll also find a list of suggested study materials in the handbook. These include resources that range from real estate textbooks to Texas Administrative Code and Texas Occupational Code.
7 Tips for Passing the Texas Real Estate Exam
When you sit down to take the Texas real estate exam, the difficulty of passing it will no doubt pervade your thoughts. Here are some strategies to help you focus and do your best.
1. Dress comfortably.
If you're uncomfortable, you'll be distracted. Dress in layers in case the room is too hot or cold. Avoid tight clothing. And don't wear "couch potato" clothes that your brain links to idle activity.
2. Get credit for what you know.
If you answer the questions you're confident about first, you can ensure you bank those points. That also gets you off to a faster start. It can also leave more time for the hard questions.
3. Deconstruct tough questions.
Sometimes, exam questions can be lengthy and complex. Mentally paraphrase the question. Break it into smaller parts. Look for clues and context in the answers.
4. Avoid assumptions.
All the information you need is contained within the question. So, accept each one for what it appears to be. Don't spend time looking for deeper meaning about what's being asked.
5. Get every point you can.
Answer every question even if you're unsure about some answers. You may get it right even if you guess. Leave the answer blank, and you miss the chance to score points.
6. Set a Goldilocks pace.
Work your way through the exam at a steady pace. Not too fast and not too slow. It will keep you from getting stuck on a question, and it's your best bet for finishing within the time limit.
7. Don't waste time tallying.
Refrain from keeping score in your head and thinking about what your real estate exam results may be. You reduce your ability to focus on the actual test when you do.
You can also check out our article on studying for the real estate exam for additional tips.
Expert Insight
What tips would you give future agents to help them pass the Texas real estate exam?
When it comes to answering questions, answer them quickly and move on to the next. If you don't know the answer right away, skip it and move on to the next question.

Wasting too much time on questions that get you hung up will not only stress you out and increase test anxiety, but they will potentially alter your mindset on how you address the rest of the test.

Plus, another question that is asked later in the test may remind you of something that gives you the answer you need.

You can go back to all your unanswered questions once you reach the end of your test.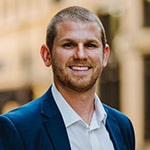 1. Create note cards.
2. Record yourself reading those note cards.
3. On your way to and from work, listen to your voice recording of yourself.
4. Do this every day until you know the information like you know songs.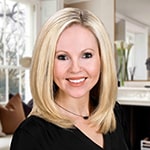 Don't second-guess yourself. Everything on the test is exactly what you learned in the pre-licensing courses.

The wording is tricky and is meant to confuse you. If you take your time and break it down, it'll be easier to answer.
I would recommend taking the prep test class.
What Is the Cost of Taking the Texas Real Estate Exam?
The exam fee for the sales agent license is $43. You must pay that same amount for each attempt to pass the test.
You'll also incur other costs associated with requirements that qualify you to take the exam.
One of these is the cost of pre-licensing education. The amount you'll pay varies based on the school and whether the classes are in person or online. But, on average, the price is $500.
You also need an eligibility letter that gives you the green light to take the test. It provides an ID number you'll need and instructions on how to sign up for the Texas real estate exam.
You must apply for your license to get that authorization. So, you can add a $185 application fee to the total you'll pay before sitting for the exam.
The eligibility letter also provides instructions for obtaining the Candidate Handbook published by Pearson VUE. It tells you how to pay the fee and how to schedule for the real estate exam.
For all the licensing costs you need to budget for, read our guide – How Much Does It Cost to Get a Real Estate License in Texas?
How Hard Is It to Pass the Texas Real Estate License Exam?
What Is the Texas Real Estate License Exam Pass Rate?
Statistics reported by the Texas Real Estate Commission on how many people pass the real estate exam on the first go reveal the overall pass rate is approximately 62 percent.
Looked at another way, more than one third of candidates have to retake the exam at least once more to earn a passing score.
That's a good indicator that the Texas real estate salesperson exam thoroughly tests your knowledge and your ability to apply it.
How Many Questions Are on the Texas Real Estate Exam?
Those taking the real estate exam will see two types of questions: scored and pretest. The pretest items are pilot questions. The test developer is vetting them for possible future use.
The pilot questions don't count toward your score. However, they're mixed in with the ones that do.
Given that, how many questions does the Texas real estate exam have in each section, and how do they break out by item type?
National portion: 80 scored, 5 pretest
Texas section: 30 scored, 5-10 pretest
With 125 questions for you to answer, how long is the Texas real estate exam in terms of allotted time? You get 240 minutes for the entire exam:
National portion: 150 minutes
State-specific section: 90 minutes
Something else you may be wondering related to the questions: Is the Texas real estate exam multiple choice? The answer is yes, and each question has four answer options.
How Many Math Questions Are on the Texas Real Estate Exam?
The only math problems you have to solve are on the national portion of the exam. The Candidate Handbook indicates there are seven questions related to these areas:
Property area
Property valuation
Property management
Commission/compensation
Loan financing
Closing costs
Investment
What Is the Texas Real Estate Exam Passing Score?
Expressed as a percentage, the passing score for the Texas real estate exam is 70% or higher. Specifically, you must correctly answer at least 70% of the questions or fail the test.
Since the test administrator scores each section separately, that percentage applies to each part. Here's what that translates into for each portion:
National portion: 56 questions correct
State section: 21 questions correct
Survey of Experts
How difficult was it for you to study and pass the Texas real estate license exam?
How many attempts did it take you to pass your real estate license exam?
Expert Insight
What would you recommend real estate students to invest extra in to ensure passing the exam on the first try?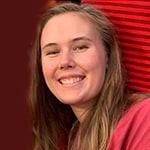 I would say make sure you get a great schooling program that provides a lot of the necessary study guides and information that will help you succeed.

It may cost a little extra, but it's worth it once you have your license.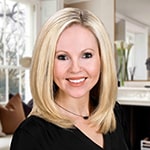 Practice testing and use Quizlet, or create physical notecards depending on what kind of learner you are.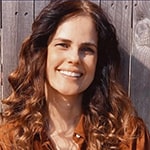 There are online websites that help you study for the test, but you have to put in the time.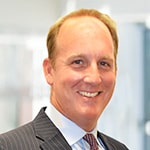 A pre-test would be helpful in order to see the type of questions to expect.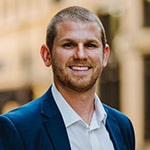 Invest in yourself and find out what study habits work best for you.
What Happens if You Fail the Real Estate Exam in Texas?
How Many Times Can You Fail and Retake the Texas Real Estate Exam?
Applicants looking to become licensed real estate agents in Texas get three attempts to earn a passing score.
Therefore, they have two retake opportunities. They're required to complete them both within the one-year eligibility period.
Remember that you only have to retake the portion of the exam you don't pass.
What happens if you fail the third time? You must take 30 hours of additional qualifying education for each failed portion. That's 60 more classroom hours if you fail both parts.
How Long Do You Have to Wait to Retake the Texas Real Estate Exam?
If you don't pass the exam, you need to wait 24 hours before scheduling another try. You may be able to reschedule quickly. Before you do, think about whether you want to give yourself more time.
You'll get a report that provides a numeric score and diagnostic information for the portion you failed. You can use that to put in extra study time and be better prepared for the retest.
Do You Have to Pay to Retake the Texas Real Estate Exam?
Each attempt to pass the exam will add $43 to the total cost of obtaining your license. That exam fee applies to retaking one or both portions of the test.
What's Next After Passing the Real Estate Exam?
With a solid study plan, a test-taking strategy, and plenty of practice, you're headed for success on exam day. Then, the question becomes: I passed my Texas real estate exam, now what?
Once you pass the exam, make sure you've completed all the other requirements for getting a Texas real estate license.
These include getting a background check. Get all the information you need through our article on getting a Texas real estate license with violations on the record.
Know how much time you need to allot to complete each step in the licensing process by reading our guide — How Long Does It Take to Get a Real Estate License in Texas?
When you've checked all the requirements off your list, all you need to do now is to wait for your license to arrive. Note that you need to have an active license so you can start working right away.
To do this, you need to be sponsored by a licensed broker. Know what to look for in a reputable real estate company by reading our article on choosing the right real estate broker to work for.
Then, browse our directory of the best real estate brokerage firms in Texas to make your choice.
With your license on hand, you can begin your journey to establishing a successful real estate career in the state. Our articles below are good resources to start off:
Once you're working as a licensed Texas real estate agent, you need to quickly gain marketing exposure, build your business, and get leads.
To help you build and grow your real estate career quickly, we at Real Estate Bees created a directory for real estate professionals.
It's designed to help you get more exposure for your business, including receiving leads. Create a free profile by signing up here.
__
If you want to contribute your expert advice on a topic of your expertise, feel free to apply to our Expert Contributor Program.
__
About the Author
Kristina Morales is a REALTOR® with over 20 years of professional experience. She actively practices real estate in Ohio but also has practiced real estate in California and Texas. Conducting her real estate business in three states has allowed her to gain unique experiences that make her a well-rounded realtor. She obtained her Bachelor of Arts in Business Management and her MBA with a concentration in Banking and Finance. Prior to real estate, Kristina had an extensive corporate career in banking and treasury. She ended her finance career as an Assistant Treasurer at a publicly traded oil & gas company in Houston, TX.