How to Obtain Your Real Estate License in Texas: 2022 Requirements for Taking the Exam
This article walks you through all the licensing requirements and how the process works when acquiring a real estate license in the state of Texas.
You'll get answers to frequently asked questions that provide an informative insight into what it takes.
Ready for the next step? Here's how to obtain a real estate license in Texas.
Table of Contents
How to Obtain Your Real Estate License in Texas
Frequently Asked Questions
How to Obtain Your Real Estate License in Texas
Texas Real Estate License Requirements for Salespeople
If you're 18 or older and a U.S. citizen or lawfully admitted for residence, you can start the process of meeting the licensing requirements.
Here's how the steps to get a Texas real estate license break down:
1. Complete the 180-hour pre-licensing education
You have six courses to take. Each course is 30 hours, which must be completed in any of the accredited providers approved by the Texas Real Estate Commission (TREC).
Principles of Real Estate (I & II)
Real Estate Finance
Law of Contracts
Law of Agency
Promulgated Contract Forms
The coursework provides the foundation for practicing real estate. It also prepares you for the licensing exam.
2. Submit your license application
Once you've finished the courses, you must apply for your license. The fastest way is to register for an account and apply online.
You must also submit a Background History Form if you have a criminal or disciplinary record.
Note that you can request a Fitness Determination before starting the process if you're concerned your background may disqualify you.
3. Pass the background check
The state of Texas real estate license requirements also include a criminal background check.
You must wait for an eligibility letter from TREC to get the ID needed to set an appointment to be fingerprinted for this purpose.
4. Pass the exam
You can schedule the exam with the test vendor Pearson VUE once you receive your eligibility letter. The exam is multiple choice and has two parts: a national portion and a state section.
The questions on the state portion of the exam are specific to Texas real estate laws.
To pass, you must answer 56 (of 80) questions correctly on the national section and 21 (of 30) questions correctly on the Texas portion. See the Candidate Handbook for more details.
5. Join a brokerage
To obtain an active license, you must be associated with a sponsoring broker. If you're unsure what to look for and how to choose, read our guide on how to choose the right broker to work for as a new agent.
You can then pick one from our directory of the best real estate brokerage firms in Texas.
After you've made your choice, your last step is to submit a sponsorship request and wait for your license to arrive.
Texas Real Estate License Requirements for Brokers
When looking at how to get a real estate broker license in Texas, you must first consider the eligibility criteria.
U.S. citizens and lawfully permanent residents over 18 can be brokers if they also satisfy the experience requirement, which has two components:
Four years of actively working in the industry during the five years before applying
At least 360 qualifying experience points earned during that same time frame
The points are based on transactions performed, such as closings, executed leases, and property management. You must report them on a supplemental form when you apply.
As for other requirements, Texas also sets the bar relatively high compared to other states.
Texas real estate agents applying to become brokers must fulfill the education requirement alone, which takes 900 classroom hours.
Note that 180 of the 270 classroom hours are the required courses for becoming a sales agent, which you've already taken if you're upgrading your Texas license.
An alternative way that you can satisfy the education requirement is if you have a bachelor's degree or higher from an accredited college or university.
You must also sit for and pass the broker exam. You have to apply for your license first. Then wait for an eligibility letter from TREC before scheduling your exam appointment.
The testing company Pearson VUE manages the exam. The test has 130 scored questions. The national portion has 80 items, and the state law portion consists of 50 items.
To pass the exam, you need a raw score of 60 on the national part and 38 on the state-specific section. That refers to the number of questions you answer correctly.
One other requirement is that you pass the fingerprint-based criminal background check. If you don't have fingerprints on file with TREC, you'll have to get that done by the approved vendor.
TREC will not issue a license if you haven't cleared the background check. They will notify you if something is being investigated in your history. Otherwise, wait for your license to be issued.
What Is Real Estate License Reciprocity?
Some states offer reciprocity. That means you can get a license without going through all the steps a new agent does if you're already licensed in a reciprocal state.
This often means you only have to take the state portion of the exam.
That doesn't apply to Texas, though. So, what does it take to get a real estate license in Texas if you're an out-of-state licensee? You must meet all of TREC's licensing requirements.
What States Have Reciprocity with Texas Real Estate License?
Texas doesn't have reciprocity with other states.
How to Study for a Real Estate License Exam in Texas
Survey of Experts
How difficult was it for you to study and pass the Texas real estate license exam?
How many attempts did it take you to pass your real estate license exam?
Pre-Licensing Classroom Courses

You can take your pre-licensing courses during the day, evening, or weekend. You can complete them via a traditional setting, a virtual classroom, or a blended format that combines those two.
These options provide the "human touch" that you don't get in online learning. You can interact with and learn from fellow students as well as the instructor.
However, your set schedule will dictate what time is available for other obligations. This means you're locked into the pace set for the class, even though you may be a quicker study.
Pre-Licensing Online Courses
You can shop for qualifying courses by using our directory of the best local real estate agent schools in Texas. They are approved for pre-licensing education, so they'll count toward the requirement.
You can enroll in individual courses, or choose between bundles offered at a discounted price. Some package deals come with add-ons like exam prep.
Taking online courses can result in improved retention. You have 24/7 access to study material and can revisit it as often as you like. Self-paced learning also fits busy lifestyles.
But if you're not a disciplined learner, you may fall behind. And with social media and other internet distractions a click away, it may be a challenge to stay focused during study time.
See if taking the coursework remotely suits you by reading our guide comparing real estate classes online vs. classroom courses.
Survey of Experts
Did you take your pre-licensing real estate course online or in person?
Do you think taking a real estate pre-licensing course online can save students time compared to in-person courses?
What is the name of the school where you completed your pre-licensing course?
Expert Insight
Do you see any advantages of taking an online course over the in-person class?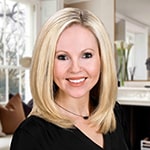 I was working full time and real estate can be expensive, so I didn't want to quit my job just yet. I wouldn't have had time to take in-person classes with my work schedule.

So I took the online class, which allowed me to take my courses at my own pace.

I can imagine if you have kids, a job, or any other full-time responsibilities, this would be highly beneficial.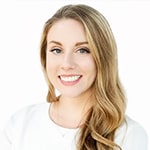 The online user interface was great! The information was relayed very efficiently. However, most online courses are self-paced. If you are not great with time management, take an in-person course instead.

I am not great with time management. An online course took me 4 months when it should have only taken me 2. But I did enjoy 4 months online much more than I would have 2 months in class.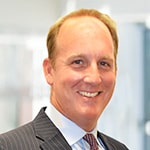 Yes. Online classes can be taken at your desired speed and your desired time. The flexibility can be a benefit to the overall process.
Where to Take the Real Estate Exam in Texas
Pearson VUE has test centers located throughout the state. Areas with multiple centers include:
Austin
Dallas
Houston
San Antonio
The following cities have one test center:
Abilene
Amarillo
Bellaire
Bryan
Corpus Christi
El Paso
Harlingen
Hurst
Lubbock
McAllen
Midland
Sugar Land
Tyler
Waco
How to File for Your License After the Exam in Texas
After TREC gets your passing exam score and you've cleared the background check, they will issue an inactive sales agent license. You need a sponsoring broker to activate it.
Once you join a brokerage, submit the required sponsorship document via email. Or, use TREC's Online Licensing Service to complete a sponsorship request.
You can get to work as soon as TREC changes your license status to active.
By then, you can start planning your next steps after passing the real estate exam.
How to Receive Your Real Estate License in Texas
How do you get your real estate license in Texas once it's been activated? TREC emails it to you and your sponsoring broker.
Frequently Asked Questions
How long does it take to get a Texas real estate license when studying in the class?
Your schedule is a significant factor in the time needed to finish the coursework. It's about 4-6 weeks for day classes if you're studying to be an agent. It's 12 weeks for evening classes.
Expect at least 1-3 weeks of processing time for your application. You can check the status with TREC's application tracker.
Allow 1-2 weeks for your background check, longer if there's something TREC needs to investigate. Be prepared as well for a 7-10 day wait between scheduling and sitting for the exam.
Also, give yourself 2 weeks of prep time for the exam, and the same for picking a broker.
How long does it take to get a Texas real estate license online?
You're required to spend at least three days on each sales agent course. So, three weeks is the absolute minimum time required for completion.
Estimates for other activities in the process include:
Application processing: 1-3 weeks
Background check: 1-2 weeks (no investigation needed)
Exam appointment wait time: 7-10 days
Exam prep time: 1-2 weeks
Broker selection: 1-2 weeks
For an estimated timeline of getting licensed in the state, read our article — How Long Does It Take to Get a Real Estate License in Texas?
Survey of Experts
How long did it take you to get your real estate license? From the time you signed up for school till your license was issued.
Expert Insight
Knowing what you know now, what would you do differently to get your license faster?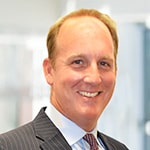 The times are different. When I got licensed, the internet was not available for online class options. You had to attend in-person classes. I would choose to do online classes if they were available.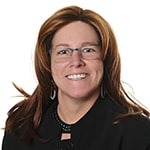 I would have immediately enrolled in the exam prep at Champions instead of failing the exam 2 times.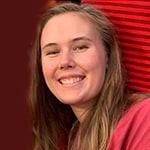 I would use the resources AceableAgent gave me.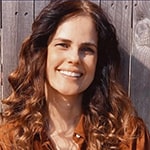 Nothing. I liked where I studied real estate. I learned a lot.
Is there a background check for a Texas real estate license?
No matter which license you're applying for, you must clear a criminal history check. You need to get fingerprinted specifically for this purpose if your fingerprints are not already on file.
IdentoGO by IDEMIA is the fingerprinting vendor. They capture your prints electronically and transmit them to the Department of Public Safety (DPS), which runs a state database check.
DPS also sends your prints to the FBI for a national criminal records search.
How much does a Texas real estate license cost?
The cost breakdown is as follows:
Aspiring sales agents pay $43 to take the exam and $185 for the license.
For brokers, the exam fee is $39 and the license costs $235.
There's a $10 Real Estate Recovery Fee for initial licenses.
Fingerprinting is $38.25 for either license type.
The cost of agent coursework is around $500, on average.
Broker courses run $900 or more just for the 270 hours.
Read our article on how much it is to get a real estate license in Texas to know the financial investment involved in earning a license in the state.
Survey of Experts
In your opinion, was the cost of getting your real estate license reasonable?
Approximately how much did it cost you to get your real estate license? Including school fees, study materials, and other related expenses.
Expert Insight
What were your 'surprise costs'?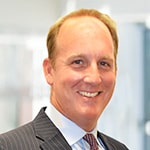 I didn't have any surprise costs. I had researched the cost of classes and the costs of getting the license.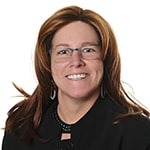 I had to take an extra study course from Champions to pass the exam.
What costs could have been avoided and how?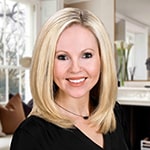 My real estate school had a New Years' sale which is why it was so affordable. Many schools need to be more affordable. I know many of them cost upwards of a thousand dollars.

I just think schools need to dial the prices down.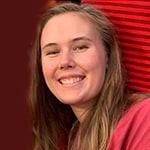 I think all costs were necessary! To get your license, it's not free!
How long do you have to wait to retake the real estate exam in Texas?
The minimum wait time is 24 hours. How soon your appointment will be is based on availability.
How many times can you retake the Texas real estate exam?
You get two more tries if you fail the exam. Both must be made within one year of the date you applied.
Do you have to pay to retake the real estate exam in Texas?
Yes, there is a fee required to retake the Texas real estate exam.
How much does it cost to retake the real estate exam in Texas?
The cost for salesperson candidates is $49. Broker applicants pay $39.
To avoid retaking the exam and paying for it again, better read our article on how to study for the Texas real estate exam to pass the test on your first try.
Additionally, we have tips on how to pass the real estate exam the first time from one of our experts, Kristina Morales.
Expert Insight
What would you recommend real estate students to invest extra in to ensure passing the real estate exam on the first try?
The thing that helped me personally the most was investing time in studying real estate vocabulary words.

If I understood what the words meant, I could usually put two and two together to come up with the right answer.

It was old school, but flashcards with vocabulary words that I looked at repeatedly over many different days really helped me the most.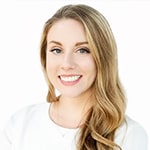 Manage your time more efficiently. Stay diligent with your online course and pay attention. If you do that, you should be able to pass the exam on your first try.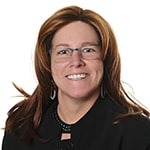 Go to Champions real estate school and take their exam study course because it focuses on exactly what is on the exam.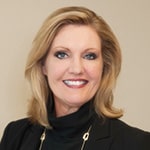 Take a prep class. That is worth it.
Can you get a real estate license with a felony in Texas?
You aren't automatically disqualified by virtue of being a felon. But you must meet the fitness requirements.
TREC evaluates your honesty, trustworthiness, and integrity. They will turn down your application if you don't measure up based on the guidelines.
You'll find it hard to get a license if your offenses directly relate to the profession. Crimes involving fraud, violence, and sex offender conduct are among those that meet the test.
TREC also considers factors such as how extensive your criminal history is, whether you committed the crime years ago, and how strong the evidence is for your rehabilitation.
If you have doubts about your eligibility, request a Fitness Determination before applying.
Our article on getting a Texas real estate license with violations lets you in on the details to keep in mind when applying for a license with a criminal record.
Can you get a real estate license with a misdemeanor in Texas?
TREC will consider your application despite a misdemeanor conviction.
They look for evidence of your ability to represent the interest of others with integrity, honesty, and trustworthiness. They have a set of requirements and factors for determining that.
You're most likely to be denied a license if:
Your offenses have a direct connection to the duties of a license holder.
You fail to prove to TREC that you are now an upstanding citizen.
Crimes that demonstrate dishonesty are among those most relevant to TREC's evaluation. Sexual and moral turpitude offenses are as well.
TREC will do an upfront Fitness Determination if you ask. That tells you your odds of being licensed.
Will a DUI prevent you from getting a real estate license in Texas?
TREC's Criminal Offense Guidelines specifically mention felony "driving under the influence" convictions as potential disqualifiers. But TREC gets to decide if a misdemeanor is, too.
Accordingly, whether you can get a real estate license if you have a DUI depends on whether TREC views it as a red flag.
Texas also has another impaired driving charge, a DWI (driving while intoxicated). It's a more serious crime.
Can you get a real estate license with a previous DWI in Texas? A felony offense negatively impacts your chances. So, it comes down to the circumstances and your rehabilitation.
Survey of Experts
Is it more challenging to get a real estate license with violations on one's record?
Do you know any people who got a real estate license with violations on their record?
Can I get a real estate license without a high school diploma in Texas?
The requirements for getting a Texas real estate license don't include a high school diploma.
Getting or upgrading your real estate license is a big career move. You'll definitely want to maximize your potential and success.
We have must-read resources to kickstart your career:
To help you build and grow your real estate career quickly, we at Real Estate Bees created a directory for real estate professionals.
It's designed to help you get more exposure for your business, including receiving leads. Create a free profile by signing up here.
__
If you want to contribute your expert advice on a topic of your expertise, feel free to apply to our Expert Contributor Program.
DealMachine Review
Real Estate Investing Resources
Real Estate Technology
Real Estate Wholesaling Resources