How Hard Is the Utah Real Estate Exam and How to Pass It the First Time?
In this article, we've gathered all the information you need on passing the Utah real estate exam.
From study tips to what's actually on the exam, we'll reduce the real estate exam difficulty level by helping you get as prepared as possible for the first time you take the test.
Read on to approach the test day with confidence.
Best Way to Pass the Utah Real Estate Exam
How to Study for the Utah Real Estate Exam

To start studying for the Utah real estate exam, head to the classroom. Each type of license has a pre-licensing education requirement you must complete before taking the test.
For those seeking a salesperson license, the requirement is for 120 hours of pre-licensing education from any of the accredited real estate agent schools in Utah.
Utah real estate agents getting a broker license must also complete 120 hours of pre-licensing education, broken down into the following categories:
Utah Law – 30 hours
Broker Principles – 45 hours
Broker Practices – 45 hours
All pre-licensing education must be completed within the year prior to submitting your license application.
Many of the approved providers will offer classes in both an in-person or virtual format. It's up to you to decide which you take.
Make sure to weigh the pros and cons of taking real estate classes online vs. traditional classroom courses first before you enroll.
Learning in person gives you the opportunity to connect with peers and colleagues face-to-face. It can create a more memorable interaction, and make it easier to find study partners.
Additionally, in-person classes typically meet on a regular schedule, making it easier to add it into your calendar among your other commitments.
The major thing a virtual class has going for it is flexibility. You can usually take the class when it works best for you, setting up a study space wherever you want.
Not being in a classroom most likely means fewer distractions, and the ability to work at your own pace can mean completing the work faster.
Whichever format you pick, classwork will just get you started in preparing for the real estate license exam. You'll most likely need some extra resources when it's time to study.
There are plenty of books out there to help you prepare, and Pearson VUE, the company who proctors the exam, also has practice tests you can take.
Survey of Experts
Did you take your pre-licensing real estate course online or in person?
Do you think taking a real estate pre-licensing course online can save students time compared to in-person courses?
What is the name of the school where you completed your pre-licensing course?
Expert Insight
Do you see any advantages of taking an online course over the in-person class?
I feel like you can definitely learn a lot more with an in-person class due to the open discussion. You also have an opportunity to have things broken down or explained differently.

Online courses do offer a ton more flexibility and can sometimes be completed a lot quicker than in person.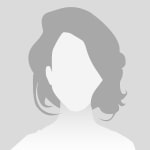 I simply learn faster online. However, this depends upon how the participant absorbs information.

For me, learning online gives me the opportunity to learn without interruption. Whereas in a classroom, there are stops and starts.
No, I think the online classes are a detriment to the success of learning the content. It's so much information that you are not really getting the application.

I am an instructor and I have seen the difference between online vs. in-class instruction.
There is much more convenience with online classes. Also, you can stay on a topic as long as you need to fully understand it.
What to Study for the Utah Real Estate Exam
Now that you know where to find the best study materials, it's time to hit the books. As you start taking notes, do you know where to get an idea of what is on the real estate exam?
The topics covered on the test aren't a secret, and the best place to find an outline is in the Pearson VUE Candidate Handbook. Overall, this document is a great resource to read through.
Offering separate outlines for each section of the exam, a national portion and a state-focused one, here are the key topics you should study.
For the national section, the topics are the same for any license, which include:
Real property characteristics, legal descriptions, and property use
Forms of ownership, transfer, and recording of title
Property value and appraisal
Real estate contracts and agency
Real estate practice
Property disclosures and environmental issues
Financing and settlement
Real estate math calculations
For the state-specific section, the topics for the salesperson exam are:
Definitions
Licensing
Real estate office procedures
Property management
Licensee practice
Enforcement
Real estate education, research, and recovery fund
Additional state topics
For the broker exam, the state-specific topics covered are:
Definitions
Licensing
Licensee practice
Disciplinary action
Real estate recovery fund
Additional state topics
Property management
The document from Pearson VUE also breaks down how many questions will relate to each section, helping you prioritize what areas to study the most.
6 Tips for Passing the Utah Real Estate Exam

Having a good study plan is the primary key to passing the Utah real estate exam. It's the best way to make sure you remember everything you need to know.
These six tips will help you develop your plan, and stay on track.
1. Commit the Facts to Memory
A lot of what you learn in real estate never changes. These facts are what you need to memorize for the license exam.
The best study aid in this case is flash cards. Make sure your study plan includes creating a stack of these so you can quiz yourself regularly.
2. Build a Good Set of Notes
Your best information to prepare for the exam will come to you in class. Make sure you capture the highlights by taking good notes.
Strong, detailed notes will make it easier to review material later, creating a more efficient use of your study time.
3. Create Outlines
In class, you may cover a single topic over the course of a few class sessions. The best way to combine all the information? An outline.
Outlines are excellent study aids since they allow you to take all the superfluous information out, and only keep in what really matters. They can streamline your study time.
4. Set Up a Study Group
Don't think you have to do all this studying on your own. Ask classmates to form a study group. It will help you focus and keep you on track with your study plan.
Working in a group allows you to talk through important topics, and have a ready partner to quiz you on those flashcards.
5. Take a Break
We all know that studying is stressful. Even thinking about the impending exam is stressful. Don't let the stress get you down. Remember to schedule breaks.
Tossing in some 'me' time can consist of anything, from taking a walk to clear your head to stopping a study session for some hearty meal.
6. Get Through the Test
The final component to a good study plan is having a strategy to use when taking the actual test. You'll feel the pressure once the clock starts on test day, so use these tricks:
Read every question before you answer a single one, putting a mark beside the easiest questions. Answer these first.
Put a different mark beside the hardest questions, and plan to answer them last.
If you ever have to guess an answer, use a process of elimination to narrow choices down. Only pick a final answer you recognize.
Never pick a final answer before reading through all the choices. You may think you know, but play it safe.
You should also make sure you enter the test on a full stomach. Eat a hearty breakfast and maybe even have an extra snack on the way to the test.
You don't want hunger pains to distract you from concentrating on the test itself.
For more tips, read our article on how to pass the real estate exam the first time.
Expert Insight
Tips to help future agents pass the real estate exam.
When taking the real estate exam, break down the questions into three categories:

1. Easy (answer first, you know them)

2. Medium (still answer but go back to double check)

3. Hard (try and answer but don't spend as much time on them as the other ones)
Do a test review with a local broker. They'll be able to give you tips and may have insight into what specific topics will be covered more heavily in the exam.
Read everything in the course booklets. Take the practice quizzes and take great notes and cross-reference.
What Is the Cost of Taking the Utah Real Estate Exam?
The cost of the real estate license exam in Utah, regardless of license, is $59. This is the cost for taking the test itself, but you'll incur some other fees along the way that can add up.
The biggest charge is your pre-licensing education. The cost varies based on where you take the required hours. It's best to budget for a few hundred dollars.
You'll also need to pay a license application fee, which includes a $40 charge for fingerprinting. The application fee for a salesperson license is $157, while a broker license is $163.
Read our article explaining all licensing fee details – How Much Does It Cost to Get a Utah Real Estate License?
How Hard Is It to Pass the Utah Real Estate Exam?
What Is the Utah Real Estate Exam Pass Rate?

While not the hardest real estate salesperson exam in the country (that distinction goes to Colorado and Texas,) passing the Utah real estate exam requires a lot of preparation.
The biggest percentage of people who pass the exam the first time around are the ones who took the time to adequately prepare. This might not be as many people as you think.
If you're wondering how many people pass the real estate exam the first time, Utah's average pass rate is only 67 percent.
A lot of the real estate schools will guarantee a much higher pass rate the first time you take the test if you enroll in their pre-licensing course.
How Many Questions Are on the Utah Real Estate Exam?

Taking the real estate exam in Utah, whether for a salesperson license or a broker license, requires a significant time investment. There are a lot of questions to answer.
The national portion of the exam is the same regardless of license, with 80 scored questions, and 5-10 additional pre-test questions that won't factor into your final grade.
The state portion for a salesperson license consists of 50 scored questions, while the state portion for the broker license has 90 scored questions.
Both state portions also have an additional 5-10 pre-test questions that aren't scored and won't factor into your final grade.
How Many Math Questions Are on the Utah Real Estate Exam?

There are a total of seven math calculation questions on the salesperson real estate exam, and eight on the broker exam.
Topics within the math portion of the real estate license exam include:
Property area calculations
Property valuation
Commission and compensation
Loan financing costs
Settlement and closing costs
Investment
Property management calculations
What Score Do You Need to Pass the Utah Real Estate Exam?

The minimum passing score for the Utah real estate exam varies based on what type of license you're interested in getting.
For the salesperson exam, the minimum passing score is 70 percent. For the broker exam, it's 75 percent.
Real estate exam results are delivered as soon as you complete the test. Your score report will indicate if you pass or fail. Those who pass will get further instructions to obtain their license.
Those who fail will also receive a numeric score and diagnostic information relating to the national portion of the exam. This should help with future studying.
Survey of Experts
How difficult was it for you to study and pass the Utah real estate license exam?
How many attempts did it take you to pass your real estate license exam?
Expert Insight
What would you recommend real estate students to invest extra in to ensure passing the exam on the first try?
I would recommend investing extra time! Additional time spent studying the coursework is probably the most important thing to passing your test the first time.

Some schools also offer an "upgraded" package that has additional study programs or guides to help you pass the test.

I did that with Stringham, and their Ear Prep Plus really did help a ton with my studying. It was totally worth the additional cost in my opinion!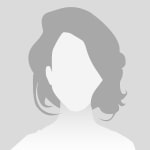 It's great to do the Stringham review course. It's worded similarly to the exam and very helpful.
What Happens if You Fail the Real Estate Exam in Utah?
How Many Times Can You Fail and Retake the Utah Real Estate Exam?

Should you fail the Utah real estate exam, and need to retake, you have unlimited attempts. For either one or both parts, you can schedule a retake 24 hours after receiving a failing grade.
To schedule a retake, go through the same process with Pearson VUE you used initially to set up your reservation.
How Long Do You Have to Wait to Retake the Utah Real Estate Exam?

A time limit for retakes only occurs if you pass just one section. You have six months, starting from when you receive your first failing grade to retake and pass the section you failed.
If you're unable to pass that section within the six-month period, you then have to take both sections of the test all over again.
For the complete timeline of the licensing process in the state, read our article on the topic – How Long Does It Take to Get a Real Estate License in Utah?
Do You Have to Pay to Retake the Utah Real Estate Exam?

In Utah, the examination fee is $59 whether you're taking the exam for the first time, or retaking one or both sections.
What to Do After Passing the Utah Real Estate Exam
After passing the exam, you need to complete a few other requirements for getting a real estate license in Utah.
This includes passing a background check for a Utah real estate license.
Before your license gets activated, you need to be sponsored by a certified broker. To know what to look for in a real estate company, read our article on choosing the right broker to work for.
Armed with the information you gained, you can then browse our database of the top real estate brokerages in Utah, which lists the best ones in your location.
Working as a new agent can be overwhelming, so make sure you join a real estate team to meet experienced agents to guide you.
You can also get a head start by learning valuable insight from industry experts on being a real estate agent as a career.
Additionally, you can also plan what to do next after you get your real estate license. This should include coming up with good strategies to effectively promote your business.
The good news is that you can do so with our one-of-a-kind platform. To help you build and grow your real estate career quickly, we at Real Estate Bees created a directory for real estate professionals.
It's designed to help you get more exposure for your business, including receiving leads. Create a free profile by signing up here.
__
If you want to contribute your expert advice on a topic of your expertise, feel free to apply to our Expert Contributor Program.
__
About the Author
Kristina Morales is a REALTOR® with over 20 years of professional experience. She actively practices real estate in Ohio but also has practiced real estate in California and Texas. Conducting her real estate business in three states has allowed her to gain unique experiences that make her a well-rounded realtor. She obtained her Bachelor of Arts in Business Management and her MBA with a concentration in Banking and Finance. Prior to real estate, Kristina had an extensive corporate career in banking and treasury. She ended her finance career as an Assistant Treasurer at a publicly traded oil & gas company in Houston, TX.