11 Best Ways of Finding and Buying Distressed Properties for Sale Online and Offline
Real estate investors who want to learn how to find distressed properties to flip or wholesale will discover a number of valuable search strategies and tools in the following article.
These methods are the ones I use to find lucrative deals for my investor clients.
We will thoroughly review how to conduct an effective distressed property search to maximize your time and resources. Investment opportunities are fleeting, so let's get started.
Survey of Experts: Which method(s) to find distressed (foreclosed or pre-foreclosure) real estate do you use for your investing business?
Where to Find Distressed Properties Near Me?
Time is money. You need to know how to find the specific information that will lead you to investment opportunities that you can use.
Here are 11 resources you can utilize to identify lucrative distressed properties near you to locate the premier opportunities in your market.
How to Find Distressed Properties Online
For many, the easiest way to find distressed homes might be browsing distressed property websites and connecting with sellers in just a couple of clicks.
Below, we suggest six online resources and tools that can help you find distressed properties without leaving your home or office.
#1 HouseCashin Investment Property Marketplace
Using HouseCashin investment property marketplace is perhaps the easiest and overall the best way to find distressed properties for wholesaling, flipping, rental and other real estate investing strategies.
HouseCashin investment property marketplace is a one-of-a-kind online search engine for off-market properties.
It lists properties posted by owners in various distressed situations such as income loss, divorce, delinquent taxes, pre-foreclosure, probate and more.
There are also distressed properties listed by wholesalers. So if you are a wholesaler, you can find and put motivated sellers under contract and then locate an end buyer (investor) on the same marketplace.
You can easily view distressed homes in your target area by using filters. Enter your location and choose one or more deal types such as:
Behind on mortgage payments
Delinquent property taxes
Tax lien certificates
Government owned (HUD)
Bank owned
Short sales
A listing will have a tag indicating whether it's a FSBO property, wholesale deal or agent-assisted listing.
For FSBO deals, to be able to view contact information of the owner, you will need to purchase a subscription plan.
To learn more about this subscription program, watch this short video.
Visit the HouseCashin investment property marketplace to learn more about it.
#2 MLS
Now, let's discuss how to find distressed properties on MLS, as it's the most basic tool for many investors.
The Multiple Listing Service (MLS) is a private database of information on residential properties for sale. Your local MLS is probably owned by the local or regional Board of Realtors or a similar organization.
To access the MLS, you will need to be a licensed agent and possibly a Realtor. A Realtor is a licensed real estate agent who is a member of the National Association of Realtors.
If you are not a real estate licensee, there is another way that you can get pertinent MLS data that helps you locate distressed properties.
Investors starting their careers should consider associating with a licensed agent. They can not only help them identify distressed properties, but they can also place their listing on the MLS when it's time to flip.
In order to generate repeat business from builders or investors, many real estate agents and real estate brokerage firms will strike a deal on commissions.
Expert Insight
What are the pros and cons of using MLS as a way to find distressed properties?
What tips can you share when using MLS to find foreclosed or pre-foreclosure deals more efficiently?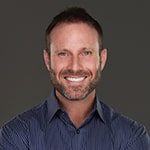 With MLS, it's a numbers game. You must be willing to send out many, many offers and spend many hours negotiating and jumping on opportunities.
#3 CRMs
One answer to the question "how to find properties to wholesale or flip?" is using a CRM that provides leads as an additional service.
CRM stands for Customer Relationship Management. CRM software and online platforms provide real estate investors with market analytics, lead tracking, prospect communication, contact follow-up, and more.
Some CRM providers offer market data that can lead you to suitable investment properties. Much of this data comes from the local MLS as well as public records and third-party data sources.
Some CRMs work as lead generation sources for real estate investors. This service may be included in a basic or more advanced payment plan.
To find the best CRM for your needs, review our guide to the best CRM software for real estate investors.
#4 Home Listing Websites
Websites like Zillow and Realtor.com can help you access enough MLS data to help you identify distressed properties for successful investments.
A lot of their information comes from the various local MLS databases. This includes information such as foreclosures, FSBOs, and days on market.
Be aware that the seller can opt out of placing their property on these websites in some states.
Some boards have set up their own service to sell information directly to the public. These services don't provide all the MLS data, but they include the critical information you need.
#5 Government Websites
Investors always want to know, "how do you find distressed properties for free?". This method is free.
When learning how to find distressed homes, remember that some sellers are the people or entities that loaned or guaranteed the loans made to the homeowner.
When the homeowner stops making loan payments, the lender or guarantor has the right to sell the collateral to reimburse themselves. This includes several government entities.
The US government provides information to the public, including a distressed property list of foreclosed homes whose owners defaulted on mortgage loans that were issued, purchased, or guaranteed by the federal government.
In addition, federal law enforcement agencies are responsible for seizing and disposing of assets that were acquired in court-ordered asset forfeitures. These assets often include residential real estate.
A prepared list of distressed properties can be a big help to real estate investors in locating opportunities and evaluating prospective investment markets.
Residential properties purchased with HUD or FHA insured loans are sometimes foreclosed on by HUD for default by the borrowers.
The Veterans Administration (VA) and the US Department of Agriculture (USDA) also have residential mortgage loan programs.
To find HUD multifamily property foreclosures for sale, go to the HUD website. Here you can sign up for their regular mailing list of available properties.
You can find single-family homes with FHA loans that HUD is foreclosing on by visiting this web page.
The Federal Housing Finance Agency (FHFA) oversees the Government Sponsored Enterprises (GSE) that support the US mortgage markets: Freddie Mac, Fannie Mae, and the Federal Home Loan Bank.
FHFA sometimes forecloses on properties that secure loans purchased by these entities. You can find these properties by going to this page.
For convenient one-stop shopping for government foreclosures, go to hud.gov and enter "houses for sale" in the search window.
This takes you to a list of links. Click on the one for "Houses For Sale."
You'll be directed to sites that detail foreclosures by HUD/FHA, VA, FDIC, USDA, Fannie Mae, Freddie Mac, IRS, US Customs, US Marshall's Service, and the General Services Administration.
#6 Banks' Websites
When a bank forecloses on a home and doesn't sell it at auction, the property is kept on their books as Real Estate Owned (REO) property.
These properties are liabilities for the bank, and they are eager to get rid of them.
Some banks show their REO offerings on their websites. Today, some banks set up a separate site for this purpose. Here are the top U.S. banks and their REO pages/sites:
US Bank – They do not participate in the listing or sale of REO properties, preferring to work through "real estate disposition vendors."
To find REO properties for other banks in your area, search online for that bank's name followed by REO (example: chase reo). This often shows you their REO site or website page.
Lastly, you will have to persuade the bank that you qualify as a buyer. Read advice from our experts who discuss how to get foreclosure listings from banks in our article.
Expert Insight
What tips can you share when using banks to find foreclosed or pre-foreclosure deals more efficiently?
Wholesalers can come across deals that are pre-foreclosure, but typically the best way to find these deals is to work directly with contacts at the bank, or through a number of different sites that aggregate foreclosures.
How to Find Distressed Properties Offline
Now, let's look at how to find leads for wholesale real estate, home flipping, or buying a cheap rental offline.
#7 Tax and Lender Foreclosure Auctions
Research the national and local real estate lenders that are active in your area to find out what auction firm they use for foreclosures.
If you contact those firms, you can usually get on an email or mailing list to be notified of upcoming auctions.
It's not unusual for the lender to be the high bidder at auction. They then sell the property for at least enough to make themselves whole.
When you get to know the local banks' REO managers, you can probably get a call from them when they have something you might be interested in.
Private firms like CWS Marketing often handle national government tax lien foreclosure. They might also notify you of scheduled foreclosures.
Additionally, think about developing a relationship with your local property tax attorneys and property tax protest companies. They could send you leads when their client's property is going into foreclosure.
Learn additional ways of how to find properties with tax liens from our article on this topic.
#8 Driving for Dollars
As it's often advised by coaches at real estate wholesaling classes and classes on flipping houses, investors should regularly spend time in their markets. You'd be surprised at the opportunities you can find ahead of your competition by consistently driving your market.
One thing you'll see periodically is foreclosure notices that are posted on properties being sold.
Moving vans or rental trucks at a house with no For Sale/Sold sign in the yard may mean that they are keeping the house as a rental property.
But it could also mean that they have to move without selling the home because their lender has taken it over.
Look for properties where the home and the landscaping haven't been kept up with. Other clues are a mailbox packed with junk mail that hasn't been removed and multiple notices stuck to the door.
An abandoned house could be a great opportunity to buy it cheaply helping the owner get rid of unwanted property.
You may need, however, to find the absentee owner first. Learn how it's done from our article What Is Skip Tracing in Real Estate?
Although this method is time consuming, it's one of the popular ways of finding motivated distressed home seller leads for investors and wholesalers.
To help you save time, software engineers invented tools that help you increase the efficiency while driving and recording properties. Read our reviews of the best driving for dollars apps for real estate investors.
Expert Insight
What are the pros and cons of using Driving for Dollars as a way to find distressed properties?
You don't need to be particularly knowledgeable when driving for dollars. All you really need to have is a keen eye for properties that look vacant, distressed, or unkempt.

You can also target specific neighborhoods you'd like to invest in.

It also doesn't involve a lot of money to get started driving for dollars. You just really need to go down residential streets in your target neighborhood and look for houses that fit your criteria.

On the flipside, it requires a good amount of time and effort. It's not easy to get a deal. It takes hustle and persistence.

Once you identify a property, you need to find the owner and either call or send them a piece of mail. You then need to negotiate and get the property under contract to either flip, or wholesale to another investor.

Also, you won't really be able to find foreclosed or pre-foreclosure deals with driving for dollars as it won't be apparent that deals are delinquent.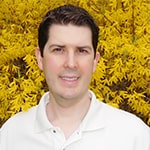 Driving for dollars is driving around the area looking for properties. It's free, so that's a great benefit. The problem is that it takes lots of time and research.

You can spend a massive amount of time trying to get in touch with property owners and have no success. If this method is used, time should not be a factor for you.
#9 Networking
Regular networking is critical to a sustainable investment business. Your network should include real estate attorneys, real estate CPAs, mortgage brokers and lenders, short sale processors, and home appraisers.
These people are a good source of information and referrals that can keep you on top of the trends in your markets.
Find opportunities to benefit them with leads that help their business, and they'll respond with tips that help you.
Expert Insight
What are the pros and cons of using networking as a way to find distressed properties?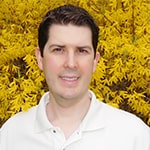 I operate a monthly real estate investor club which is open to the public for free. This is a fantastic way to find out about distressed properties and deals, while allowing you to network with others in your local area.

Many areas in the country have similar meetups. The best part of attending real estate club meetups is that there is absolutely no downside. The only effects are positive.

Others will gain an understanding that you are looking for distressed properties which will only benefit you.

For example, the "bird dogs" and other investors at the meeting will be eager to help. You can exchange contact information, etc. There is literally no downside.
There aren't many foreclosures or short sales at the moment, so going to banks, auctions, etc. is a lot of competition.

Working with brokers can be more profitable, and you are building long-term relationships.

Nurturing relationships and showing you can perform and close on deals is the No. 1 key to winning more deals.
What tips can you share when using networking to find foreclosed or pre-foreclosure deals more efficiently?
Build relationships with brokers who specialize in foreclosures. Stay in touch with them, but don't be annoying.

When presented with opportunities, respond even if it's not for you, and tell them why (most people don't do this, so you will stand out).

Perform. People want to work with people who do what they say, make their job easier, and make them look good.

Obviously, if something comes up that is a dealbreaker, then your position may change, but do your homework up front, don't play games, and don't be a pain or a time waster.

Once you build a reputation, deals will come to you.

Be consistent and persistent. It may take time.

Create systems and processes to streamline future transactions. This is a business, so if you want to be successful, this is a must.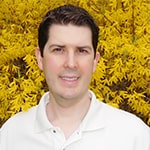 Simply attend your local real estate investment club. These types of meetings bring together individuals from all types of background together.

This includes "bird dogs". A bird dog is simply someone that travels the area looking for vacant or distressed properties and collects information. They will agree to share property and owner contact information for a small fee.

If you purchase a property given to you by a bird dog, you can expect to pay them between $200 and $500. This is a small price to pay for finding a quality distressed property.

Other investors present will also be eager to help, along with anyone else in the industry with connections to foreclosed or distressed property.
Build relationships with agents that work in this space and show them you are real. Show them that you can close and you have the ability to do many deals. They will call you first.
#10 Real Estate Wholesalers
A wholesaler's strategy involves putting a property under contract at a price that works for investors like you. Don't be put off because they charge a fee for their services.
Outsourcing your property search to wholesalers can give your investment business a repeating pipeline of opportunities. They are professionals who know how to generate motivated seller leads on autopilot.
Real estate wholesalers in your area are an excellent addition to your network of real estate professionals. They may be able to refer you to other resources that can help your business.
Read about where to find wholesale houses and wholesalers themselves.
An alternative to wholesalers is employing real estate bird dogs. They specialize in locating distressed properties and referring them to you at a fee, without entering a purchase contract with the owner.
Expert Insight
What are the pros and cons of using real estate wholesalers as a way to find distressed properties?
Using wholesalers is a preferred method for a lot of investors. What's great with wholesalers is that they do most of the legwork themselves.

Instead of you driving for dollars, they might do that to find a deal. They'll bring deals straight to you and allow you to just vet their deals as they come to you.

The downside of working with a wholesaler is that they'll charge you a higher price than you'd otherwise find if you were working directly with the seller.

You still need to vet the deal from the wholesaler and make sure that it meets your requirements as an investor.

Another potential downside is that a wholesaler will bring you whatever deal they have, even if it doesn't match your exact criteria.

The better wholesalers will know the type of deal that each investor wants, and at that point, an investor will receive more customized houses.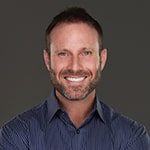 Using wholesalers could be a great way to find off-market opportunities, but there is usually much less time involved for due diligence, inspections, etc.
#11 Public Records
Here is another method of how to find free motivated seller leads.
The local county's website will provide a list of properties being sold for delinquent county property taxes.
Many of them now have interactive maps that show the location of each foreclosed property.
Neighborhoods with multiple foreclosed properties may indicate an area on the way down or a good investment asset hunting ground.
If not, search for notices of foreclosures. These might be called a Notice of Sale or Notice of Default.
One good thing about public records is that they contain historical information on the property and its value.
If the contact details of the owner in the public records are outdated, use skip tracing to find the current ones. This function is included in many real estate apps for investors and real estate wholesaling software tools.
Expert Insight
What tips can you share when using public records to find foreclosed or pre-foreclosure deals more efficiently?
For pre-foreclosures, an investor can find them in the public records section at the county recorder's office.

Typically, if you see "Notice of Default", "Lis Pendens", or "Notice of Sale", it's a sign that a property has entered the foreclosure process.

This is an excellent way to find properties and purchase them before they are repossessed by the bank.
How to Find Distressed Home Sellers?
Once you've chosen a target investment neighborhood and located potentially distressed properties, look them up in the county tax records.
The tax records will show the name and mailing address of the seller. If the address is different from the property address, it probably means an absentee landlord.
Out-of-town landlords who are having trouble maintaining and renting a property are good prospects.
Modern real estate investors also use skip tracing tools to locate motivated sellers. Our guide to the best skip tracing software tools for real estate investors reviews a few reputable apps you can use for this.
The next step after finding a distressed homeowner is calling and pre-qualifying them. Read our articles: 18 Crucial Questions to Ask a Motivated Seller and Winning Motivated Seller Phone Call Script (with a Free PDF Download) that will help you do this correctly.
Expert Insight
What method do you use for finding distressed sellers?
Creating a consistent deal flow is hard work. Nurturing each of the finding methods regularly and consistently is the key to success.

Different markets make each of these finding methods more or less effective at different times.

For example in 2019, almost all my deals were bought from wholesalers. Whereas now in 2022, only one of 22 current deals came from a wholesaler, and 11 of those came straight off the MLS.

Pivoting with the market is the most important and most difficult part of finding cheap homes to flip.
Sending real estate investor direct mail to owners may find you a great deal with little to no competition. You may also stumble upon some sellers who want to sell a property with less hassle and showings.

This method, though, costs money and takes more time than the other methods. You also have to be consistent and change your letters to test what is successful.

You need to be available as well to get back to people quickly, and you need to have good people skills.
For those who want to try direct mail marketing, we published a sample letter to motivated sellers as well as a more specific sample letter to distressed homeowners for investors specializing in pre-foreclosure houses.
Distressed sellers contact me through my website because I rank well for keywords they may be searching when needing to sell their home because of a financial situation like potential foreclosure.
Sending mailers is another profitable way of finding distressed sellers. I also find this method to be effective in building long-term relationships with clients.
I use SEO marketing, Facebook Ads, and Google PPC ads.
What are the pros and cons of your preferred method as a way to find distressed sellers?
The main pro to using your own website is that sellers are coming to me rather than me trying to find them. It saves time and money, and the leads I get are usually very motivated.

Everybody has seen the "We buy houses" signs and advertisements, but they most likely don't remember the phone number on the sign. So they go to Google and search "We buy houses in (city where they live)."

For many of the markets I am buying houses in, my website is the top organic Google search result for keywords like this.

So my leads are typically much more motivated and ready to sell because they sought me out rather than the other way around.

The main con is that it takes a lot of time and effort to get a website to rank for all those motivated seller keywords.

But once you're there, the leads will come to you, and you don't have to pay for them.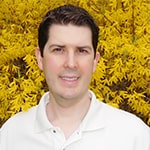 The pro to using expired listings is that you'll be able to track down properties that are likely distressed and did not sell.

The owner is likely motivated because the property couldn't even sell on the MLS.

Unfortunately, the con to using this clever method is that the property owners might be angry and ask how you found their contact information.

As many deals as I've gotten by using this method, I have also been hung up on.
By far the biggest advantage of using SEO marketing and social media ads is the lack of competition from other investors.

Normally, owners who reply to our ads have not talked to other investors.

By presenting them with credible proof of our success rate, we can acquire the property without the problems a crowded field of investors normally creates.
Mailers are great because you can get in front of sellers that are in trouble. You can build rapport and help them out.

You can come up with a winning game plan for both parties and keep the agents, banks, etc. out of the deal.
What tips can you share when using your preferred method to find foreclosed or pre-foreclosure deals more efficiently?
I schedule an hour of each daily towards finding deals. I'll usually spend that time nurturing one of the many finding methods. Tracking what's working and what is not.

So, for example, I'll spend an hour on Monday scouring the MLS and setting hot sheets, then Tuesday, I'll call wholesalers, build relationships there, or go to a walkthrough even if I'm not interested in the house just to build rapport.

Wednesday, I'll check that the county foreclosure lists and systems are working, and maybe search for some random rare trustee notices.

Thursday, I'll call all the other flippers I know, ask them if they want to dump or partner on anything, see where they're getting their deals.

Friday, search for new auction-type websites like Hubzu or Auction.com, or research where the DEA is auctioning property they seized from drug deals.

Consistency in working all deal flow sources makes it easier, so I have way more deals than I can buy. Which makes me savvy and able to say no to anything I don't like.
Social media marketing allows us to speak with property owners directly in advance of a final foreclosure action by their lender.

Our conversion rate is considerably higher than other acquisition methods like cold calling or wholesale real estate postcards because the owners have "raised their hand" as it were to say they have a need to sell and are interested in talking to us.

We work to understand exactly what their situation is and then structure a property sale that meets their needs.

Typically, this means working quickly to complete a sale, assisting owners with relocating to new living quarters, and helping them organize and move their belongings.
Do your research on what keywords motivated sellers are searching online when they are wanting to sell.

You can research the top searched keywords through tech companies that provide this data, as well as interviewing your current and last clients for what they searched for online.

Targeting the correct keywords is the key when utilizing your website for profit.
How to Buy Distressed Properties?
If you want to buy a distressed property, get your funding lined up. Buying a distressed property is a competitive pursuit where cash is king.
Trying to insert a financing contingency into your offer could knock you out of the running.
If you buy at auction, you'll have to put up a deposit beforehand (5%-10%) and be prepared to put the rest of the money up within 24 hours. You may have to pay the rest immediately.
Buying a home kept after an auction by a lender will take longer, and you'll have time to close on financing.
The lender will want to see that you are approved (not pre-approved or pre-qualified) for your funding.
Professional investors often use hard money lenders to buy distressed properties. Learn how much hard money lenders charge and how to qualify for a hard money loan from our guides.
A distressed home is sold "as is." Don't buy a property without performing an inspection. This may take auctions off the table for you.
Buying without a report from one of the best local home inspectors has been the downfall of many rookie investors.
Pay one of the title companies near you to run a title search before buying or bidding. If there are any liens, they are attached to the property, not the former owner.
You could be responsible for someone else's mistakes if you're not careful.
Every beginner, when only looking into how to start a house flipping business, should look for a way to partner with an experienced investor for their first few deals.
If you can bring money to the project, you'll have a good chance of making this happen. You'll learn from their past mistakes, make the right contacts, and enhance your chances for success.
___
If you want to contribute your expert advice on a topic of your expertise, feel free to apply to our Expert Contributor Program.
___
About the Author
Kristina Morales is a REALTOR® with over 20 years of professional experience. She actively practices real estate in Ohio but also has practiced real estate in California and Texas. Conducting her real estate business in three states has allowed her to gain unique experiences that make her a well-rounded realtor. She obtained her Bachelor of Arts in Business Management and her MBA with a concentration in Banking and Finance. Prior to real estate, Kristina had an extensive corporate career in banking and treasury. She ended her finance career as an Assistant Treasurer at a publicly traded oil & gas company in Houston, TX.