Exclusive Publicity Program
for Real Estate Industry Professionals
Position yourself as a sought-after industry expert by getting
featured in nation's most reputable media outlets and publications!
After joining the program last year, I got featured in multiple prestigious national publications such as Forbes, CNBC, FOX, Business Insider, Martha Stewart, Lifehacker, Realtor and more. The most interesting part is that it cost me $0 thanks to Real Estate Bees' publicity program! All I needed to do is to provide my commentary about a subject of my expertise. I highly recommend the program to everyone who wants to get free publicity in exchange to their expertise.
What is Real Estate Bees'
Exclusive Publicity Program
?
The Exclusive Publicity Program is an invite-only, exclusive program for active Real Estate Bees platform's members that helps proactive real estate professionals to position themselves as sought-after industry experts by getting them featured in nation's most reputable media outlets and publications! Our Exclusive Publicity Program is completely free of charge to qualified RealEstateBees.com's members.
Our Publicity Program's
Media Coverage Examples
Jon Bodan
Mortgage Lender, The Perpetual Financial Group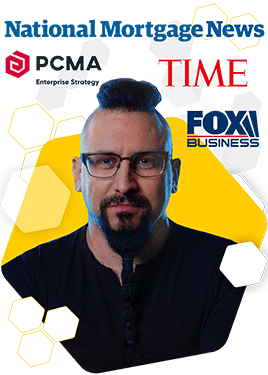 Kristina Morales
REALTOR® and Team Lead, Morales Team Real Estate
Marina Vaamonde
Founder and Real Estate Investor, PropertyCashin
Jules Borbely
COO and Associate Broker, Oxford Property Group
Phil Hearn
Managing Member, Family Business Properties
Marissa C. Sweet
Branch Owner & Agent, Sweet Insurance Services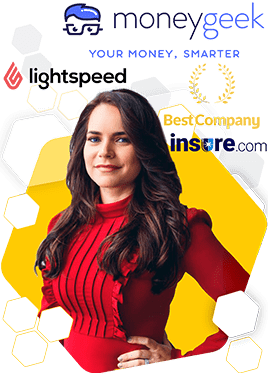 Wendy Sweet
Principal, Carolina Capital Management
Brandon Thomas
REALTOR®, SWC Realty
The Benefits of
Joining the Program
Credibility is one of the cornerstones of success in any type of business. Being featured in the reputable media outlets and publications as the one who comments on a subject of your expertise, helps you instantly boost your credibility as an industry professional.
Reputation is a powerful asset that's built over time and which can be successfully leveraged by any business. Having your own and your company's name mentioned in leading publications, significantly helps you accelerate your reputation building process.
Every company needs exposure to get more business through the door. What can be better than getting media coverage on highly-visited publications? Getting publicity by being featured on popular media outlets, increases your exposure through the roof.
What do all the famous people and businesses that we instantly recognize have in common? They are all being consistently covered by various media channels. Having yours and your business' name featured on leading publications gains you notoriety over time.
Leading search engines like Google made it clear that in order to get higher rankings, a website must have references on reputable and authoritative online publications. Being mentioned on credible media outlets helps you website rank higher in search engines.
Who Is
Eligible to Apply
?
Our program is only available to professionals who actively practice their real estate-related specialty and have been consecutively doing so for at least three years. To qualify, you must be either running your own business or working for an industry-related organization and be able to provide a proof of an appropriate certification and credentials.
Factors that influence our consideration:
Being acknowledged as an expert by a reputable media resource or a reputable real estate-related community.
Successfully practicing your specialty for at least three years or longer.
References from reputable industry-related organizations.
Your reputation among your clients.
In addition to meeting the eligibility criteria outlined above, you must complete listed below prerequisites in order to be considered for our free publicity program.
You must be RealEstateBees.com's member (you can join here for free).
You must add to your Linkedin profile, to the 'Experience' section in particular, the following title "Strategic [AREA OF EXPERTISE] Advisor" (replace the [AREA OF EXPERTISE] with your specialty. For example, if you are a mortgage broker, the title will look like this "Strategic Mortgage Advisor") and associate it with our company's Linkedin business page. Here is an example of a Realtor Kristina Morales who did just that.
You must be active on our platform.
Our Program Is for the Following
Real Estate Professionals
Types of residential and commercial real estate specialists our publicity program is created for include but are not limited to:
If you don't see your specialty on the list, and if it relates to real estate, you are welcome to suggest it by contacting us.
How Does the
Application Process Work
?
Fully complete our application form below
STEP 1
We will review your application and determine your eligibility
STEP 2
If you are approved, we will inform you via email
STEP 3
You'll need to complete the rest prerequisites
STEP 4
Once done, we'll start sending you commentary requests from reporters
STEP 5
Exclusive Publicity Program
Application Form
What is REB platform and who is it for?
Real Estate Bees is the one-of-a-kind revolutionary real estate platform dedicated to empowering industry professionals with cutting-edge technology, invaluable insider knowledge, and innovative game-changing marketing strategies to help skyrocket their business and dominate their target market.
LEARN MORE