8 Appropriate 'Thank You' Gift Ideas for Your Realtor to Give at Closing
Real Estate Bees' editorial team asked a few industry-leading real estate agents to share their expertise on appropriate 'thank you' gifts for real estate agents from buyers and sellers to help our readers make a more educated purchase decision when shopping for appreciation gifts for their realtors.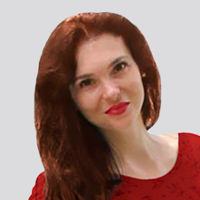 With the help of the experts, we grouped realtor appreciation gifts by items most commonly received by real estate agents and showed the best examples to give readers a few suggestions when shopping. Visiting retailers of the listed products by clicking links within our content may earn us commissions from your purchases, but we never receive any compensation for the inclusion of products and/or services in our consumer guides. Read our editorial guidelines to learn more about our review and rating process.
Table of Contents
Part 1: 8 Appropriate Realtor Appreciation Gifts
Part 1: 8 Appropriate Realtor Appreciation Gifts
What kind of gift would you enjoy most?
What kind of gifts do you receive most often from clients?
#1 Personalized Closing Gifts for Realtors
Items with your realtor's name and logo are good gifts to give them, as these show your thoughtfulness and gratitude for the service they provided. Real estate agents appreciate personalized gifts that also show the close relationship they have built with their clients.
Many vendors offer customized printing or embroidery on items such as bags, at affordable prices. You can take your realtor's logo or photo from their website, come up with a phrase to include along with it, send it to the vendor, and they will print it on the item of your choice.
Custom Tote Bag
Travel Mug
Water Bottle
Real Estate-Themed T-Shirt
Get your agent a T-shirt with a custom print on it. Realtor T-shirts with catchy statements are a great way to show off their fun side. And if a T-shirt shows surrounding people that they are a realtor, potential clients can approach them to ask for their service.
If you don't have your own design ideas, check out several ready-made options from our Funny T-Shirts for Realtors guide.
Gift cards for shopping, personal care, fuel, or caffeinated drinks are popular choices as 'thank you' gifts for realtors. These generic gifts are easy to purchase and are practical items to give as a token of appreciation for your real estate agent.
Starbucks Gift Card
Gas Card
Beauty/Self-Care Gift Card
Several real estate agents from our survey have received a bottle of their favorite wine from clients and appreciated it. It's a simple yet thoughtful gift that never goes out of style.
Items that can be used for the home are practical 'thank you' gifts that any realtor will appreciate. Clients who have developed a friendly relationship with their realtors may get household items that reflect their agent's interest.
Cutting Board

Plants
Doormat
CHECK PRICE
Food products or sweet treats are great gifts to give your agents. Realtors appreciate gifts that can be shared with fellow agents and family.
A gift doesn't necessarily have to be an item you purchased. Instead or in addition to this, you can make an intangible gift that would help your agent in their business or leave pleasant memories about having a good time with their friends. Below are a few ideas.
#6 Referrals/Reviews
Giving them a good review for their service or referring new clients are considered by professional realtors as one of the best 'thank you' gifts to receive from clients. These open new doors for them to gain new business.
#7 Dinner
A simple dinner invitation is a good appreciation gift you can give your realtor. Not only will it show your gratitude for the assistance they've provided but also create a lasting friendly relationship with your agent.
#8 Movie or Show Tickets
Tickets to events or movies are generic gift items that real estate agents would love to receive. They're easy to get and practical, yet show your appreciation for their service.
Finally, if these ideas aren't enough for you, here is our extensive guide to realtor supplies and gear. In this guide, we gathered all items we know real estate agents use in their working routine. By choosing a product from it, you can make a practical gift that will help your agent in their profession.
You should also check out our useful gift suggestions for new real estate agents or our guide to funny gifts for realtors. You may find great items there that may also serve as appropriate gifts to give your agent to show your appreciation.
What is the etiquette regarding real estate gifts for realtors from buyers or sellers?
According to our survey, real estate agents don't expect to receive any gifts from their clients. Since clients are paying a commission, agents believe a gift is unnecessary. For most agents, it would be more appropriate if they were the ones giving a gift of appreciation than their clients.
Agents who do receive one take this as a form of appreciation for a job well done, or as a sign of friendship they have developed with their clients.
Should they receive gifts, most agents believe it is unethical to be given any monetary compensation. If clients intend to give cash, realtors are required to course it through their real estate brokerage and share a percentage with them.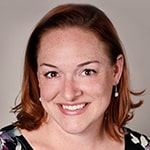 If a client gives their agent a gift, it should happen at or after the closing. Gifts are not expected in my area, but they are a wonderful way to thank your agent for service that went above and beyond! I wouldn't recommend anything especially fancy, just something that shows your appreciation.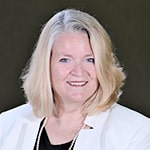 In my experience, a realtor does not expect to receive a gift from a client. In fact, it is the opposite. As a realtor, it is my job to do my due diligence in making sure I give the best representation to each client. THEY have hired ME to represent them.
Gifts from clients are never expected. My goal is for them to have a great experience! Whenever I do receive client gifts, it's very special. It's their big day, and they took time to be gracious, so it certainly makes me feel extra appreciated!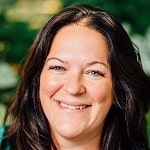 There really is no etiquette different than giving anyone else a gift. Usually we are not only hired by you to help, but we end up being friends in the process.
We are not supposed to accept cash, so a gift card to a restaurant, shopping, or gas card is most appropriate.
If you want to give your realtor cash, it needs to go through your broker. Other than that, all gifts are very much appreciated.
Gifts are not expected, but it is very flattering when someone gives a gift as a token of appreciation.
I don't think gifts are necessary as they are paying a commission.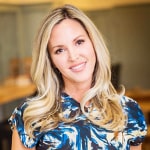 Some clients will share a gift with their agent, but it is not expected.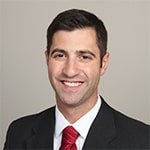 Gifts are not required or customary. I do not expect a gift.
What are the legal and professional regulations regarding accepting a gift from a client by a real estate agent?
RESPA or the Real Estate Settlement Procedures Act stipulates what is acceptable as a 'thank you' gift for realtors. In some states, realtors are prohibited to receive gifts that amount to over $25 or $50. Should clients insist on giving gifts worth more than this amount, they are required to give it to the agent's brokerage firm as part of the sale.
Monetary gifts are mostly unacceptable, as they reflect a direct compensation for any service provided. In lieu, personal gifts are more preferred by agents as a token of appreciation.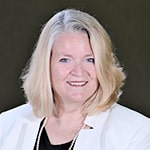 You can NEVER accept a gift over $25 from a client. If they insist on giving you a gift, cash, gift card, any kind of compensation worth more than twenty five dollars, then it must go through the brokerage as part of the sale.

It doesn't matter if the gift is given after the closing or years later. A real estate agent is not allowed to receive gifts over $25!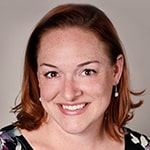 I'm not able to advise on the legal regulations, but I do know that anything considered payment for real estate services in Ohio and Kentucky needs to be paid to the broker rather than the agent. So, I would discourage monetary gifts unless it's a small dollar amount in the form of a gift card.
RESPA lets us know what's acceptable and what's not. We usually don't get gifts, but there are acceptable gifts that can be given to your agent that are not in the form of cash.
Gifts are a courtesy and a show of appreciation, but they should never be in direct exchange for services or concessions.
If you wish to give your agent cash, it needs to go through the broker.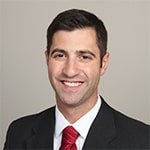 Money, I believe, has to be given to the broker first.
Anything you want to give your real estate agent cannot be any type of monetary gift.
Gifts to agents can be anything, as long as they aren't in cash.
Gifts should be under $50.
What would be an appropriate 'thank you' gift for a realtor that a client may give?
Appropriate 'thank you' gifts for real estate agents include those that are personalized or custom-made. These are thoughtful gifts that show appreciation for the service they have provided.
Realtors also find practical gifts or items that can aid in their job as meaningful tokens to receive from clients. These reflect the closeness they have formed as friends, knowing they are being given something that clients know they need.
Referrals and positive reviews are also considered as appropriate 'thank you' gifts for realtors. Agents appreciate good reviews or referred clients as a way of getting new business.
Non-personal gifts, such as a dinner invitation, movie tickets, flowers, food and treats, or a bottle of wine, are common gifts to give realtors as well.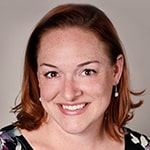 Some gifts I've received or heard about: personal note with a Starbucks/coffee gift card (we agents tend to stay caffeinated), bottles of alcohol (bourbon is especially popular in Kentucky), travel mugs, or water bottles.

Gifts can also be something that shows you understand their life outside of work — an art project kit for their children, a custom cutting board for the home chef, inviting them to a nice dinner, or the best gift — referrals! Recommending your agent to others, including providing online reviews, is by far the most meaningful gift you can give them.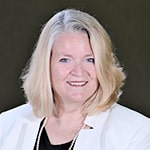 The best gift a client can give a realtor is a great review! Agents count on referrals and reviews from clients to get new business. Ask the agent if there are particular sites that a review would help them with their business. I promise you, your agent will be grateful for a well-written, thoughtful review!
Often agents don't really take time for themselves, so gift cards for self-care are appreciated. Taking your agent to dinner is very nice. Giving movie or show tickets can be great if the dates are fluid. Personalized items like key rings or boxes are fun, and handmade items are always cherished.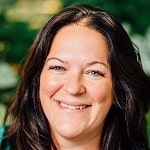 As with any gift, it should be personalized to the receiver. It should demonstrate that you, as the giver, were listening to them and understand them as a person. In general for a business transaction gift, a bottle of wine or some kind of ticket to something is pretty common.
I think everyday items are the most fun — a bottle of wine, a food gift (I once received a gluten-free cinnamon roll mix because my client knew I was GF!), or a plant. Even a simple 'thank you' card means so much!
One client found out my favorite wine and found it for me. Another has made me custom logo coffee mugs. I have also received movie gift cards.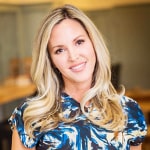 Anything customized is a great gift: custom pillow with suburb, custom cutting boards, or custom tote bags filled with new home necessities.
You can invite your agent to a nice restaurant to show your appreciation, or gift them with something practical such as a gas card.
Acceptable gifts are flowers, Starbucks Gift Cards, wine, personalized mugs, and date books.
What would be an inappropriate 'thank you' gift to give a realtor?
Inappropriate gifts for realtors include any items that cost above the limit established by local regulations. Cash gift is also considered inappropriate, especially if it's given as additional compensation for the service provided.
Items that are too personal like jewelry or night wear clothes, or too expensive or extravagant such as a car or airplane tickets are also inappropriate, even as a close bond has been formed between agents and clients.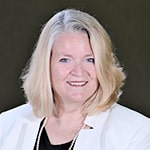 There really is no gift that is appropriate to give a realtor. They cannot ethically accept anything worth over $25. If you've become close with your realtor, then maybe buy them a beer! But once again, a good review is the best gift you can give to a realtor that has done an excellent job for you.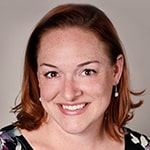 Anything too expensive, or too personal! Remember that even if you've become friendly with your agent, they are still a professional providing a service. If you wouldn't give that gift to your doctor or accountant, it's probably not right for your agent either.
Cash or anything 'too' personal, although I think most clients do understand appropriate gifts and do a great job.
Anything extravagant or that is expensive. Again, they are paying a commission and that is enough.
Anything other than what RESPA allows. Like cash, airplane tickets, or a car!
Apart from these suggestions, you can also check out our guide to the best gift ideas for real estate agents for any occasion. It shares great items that can also serve as appreciation gifts for your realtor.