4 Most Secure Outdoor Key Lock Boxes for Real Estate Agents in 2023
Real Estate Bees' editorial team asked a few industry leading real estate agents to share their expertise on the best outside key lock boxes for realtors to help our readers make a more educated purchase decision when shopping.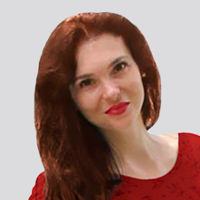 With the help of the experts, we ranked the most secure combination (combo) and electronic digital smart key lock boxes used by real estate agents from best to worst and described their features, pros and cons. Visiting retailers of the listed products by clicking links within our content may earn us commissions from your purchases, but we never receive any compensation for the inclusion of products and/or services in our consumer guides. Read our editorial guidelines to learn more about our review and rating process.
Table of Contents
Real Estate Key Lock Box Reviews
Read on to choose the best key lock box for real estate agents according to your needs and budget.
Real Estate Key Lock Box Reviews
Key Lock Box Highlights
Infrared technology allows easy access to stored listing keys
Simple point-and-beam access using a smartphone
Date, time, keyholder identity recording on both key and lock box
Access information can be viewed via SupraWEB, Supra's secure database
Customizable showing hours allowing listing agents to set viewings to their preferred schedule
Pros
Can be accessed using a smartphone
Efficient visitor tracking
Can send updates and requests to agents via Supra's website
Secure access
Makes scheduled showings more uniform for all agents
The Supra iBox is one of the very few Wi-Fi lock boxes in the market that effortlessly combines easy access with superior security. For one, it allows users to configure their smartphones as a lock box key, which means the padlock-shaped lock box can easily be accessed just by using a smartphone.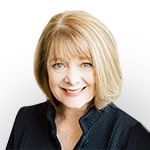 The Supra eKey turns your smartphone into your lockbox key. This is what most agents use in Columbus, Ohio.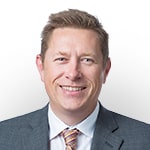 The lock box is accessed through an encrypted app on your smartphone.
This easy access feature, however, doesn't compromise security, as the Supra iBox efficiently keeps track of any home visits and can even be configured to set a preferred visit schedule.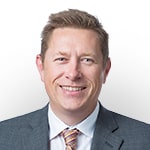 Only licensed agents and vetted third parties — appraisers, photographers, stagers, etc. — have access to the app. This provides much better security than combination lock boxes and allows the listing agent and seller to have control over who accesses the property.

You set specific times the lock box will allow access and you can track who opens the lock box. From a safety perspective, this is invaluable. It allows you to monitor unauthorized access and track if agents were in the home longer than the approved time.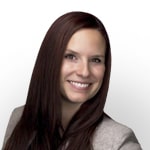 The Supra lock box is the only realtor key box that is approved by our Board in Salt Lake City. It tracks who opens the box, and what time they opened and closed it, so you can keep a record of who showed the property and when.

Only those that are registered with the Board have access to open the Supra boxes, so you can assure your sellers that only approved Realtors and affiliates (inspectors/appraisers) have access to their property during the listing period.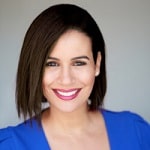 This is an electronic box that can be operated with an app (e-Key). It is a Bluetooth lockbox that allows the listing agent to track every time someone comes into the property. It can also identify who the agent was that accessed the home.

Since it tracks the agent, agents are more likely not to hand over the keys to the next agent in line to show. Another pro is that it is super easy to operate; easier than a traditional lockbox.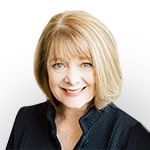 The technology is excellent, and it is easy to see how many showings take place on your listing.
Additionally, the Supra website makes communication with agents a breeze, and makes it easier to schedule showings.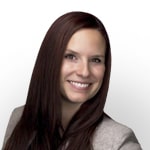 On the backend of the Supra website, you can do things like submit a feedback request to the agent that showed the property and update any agent that showed the property of a price change.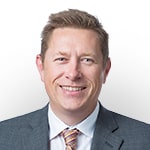 Our local MLS made the decision that it was the "approved" lock box for the area. Realtors are free to use any lockbox they want, but when purchased through the MLS, it costs less and ensures more uniformity, which makes scheduling showings much easier.
Cons
Pricey
Cannot be repaired easily
Guest access cannot be provided
App must always be updated

The downside to having an ultra-secure lock box is its restricted access. The Supra iBox only allows exclusive access to registered individuals, which means guests cannot be allowed access at any time.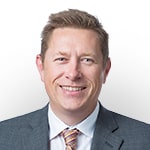 Not every agent or contractor is a member of Supra and, therefore, many do not have access to the lock box. This puts undue strain on the listing agent to meet at the home and provide access.

There are ways to give guest access, but it is cumbersome and not easy to figure out. It would be nice if the box had a digital keypad where we could assign one-time codes to trusted and approved vendors to gain access to the property.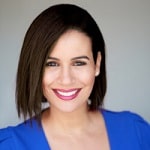 Unless an MLS mandates its use, many agents do not have the e-Key and so would not be able to have access to show their property. It is most effective when all agents are using it.
The Supra app should also be updated all the time before agents can access its use for showings.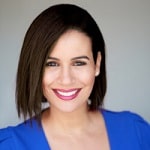 You must update the app when you are on Wi-Fi before you go to showings. If you don't and an app update is required, you will not be able to use the app to open this Wi-Fi key lock box.

You must always remember to update it before you start your showings. Now, this was an issue I experienced when I used it a couple of years ago. Since the Cleveland market still uses more traditional lock boxes, Supra may have corrected this issue.
Due to the sophistication of its security features, the Supra iBox cannot be repaired easily should the user accidentally break or lock the device up.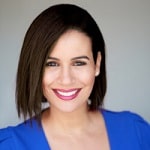 If the iBox is malfunctioning for any reason, you will not be able to do the showing, which is super inconvenient.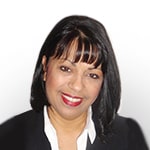 If it locks up, you have to replace it. It cannot be repaired.
Superior security also comes with a hefty price tag.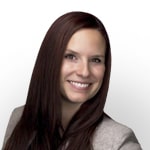 A contractor or combination box will cost around $50, but a new Supra box is around $100, and around $80 for a used one. But the security that it provides for my clients is well worth the cost!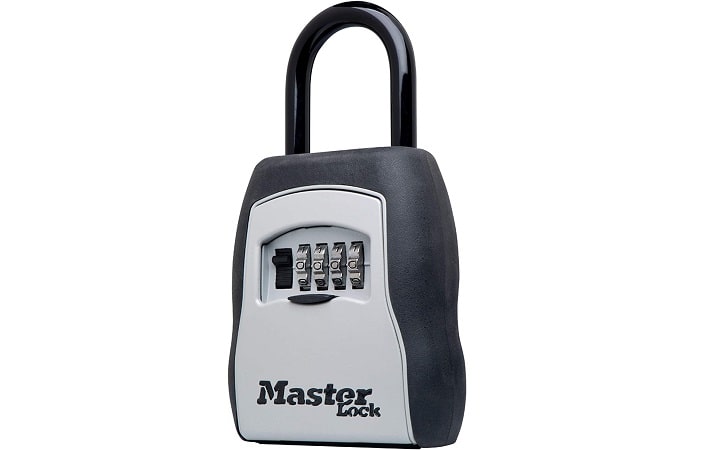 Key Lock Box Highlights
Large capacity for storing up to 5 standard house keys
Shackle can fit any door knob style — ball, biscuit, and tulip
Codes can be customized
Metal body for optimum durability
Vinyl-coated, scratch-proof shackle
Weather-proof shutter door
Portable design
For indoor and outdoor use
Offers limited lifetime warranty
Pros
Easy to use
Dependable
Affordable
Provides thousands of personalized code options
Can be used on any type of door
Durable
What makes the Master Lock 5400D stand out among other coded key lock boxes in the market is its user-friendly feature. Aside from ease of use, this padlock also boasts durability that most real estate agents prefer to have when looking for a lock box to use for their listed properties.
I have found the Master Lock to be dependable and easy to use. The sliding door keeps it dry inside and it's pretty self explanatory. It's also durable and doesn't have a lot of pieces that are cheaply designed. I've had one of mine for about 20 years! I have never had anyone call me on these locks and complain about any feature that they provide.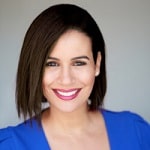 I use this type of lockbox (versus an iBox and e-Key) because an iBox with e-Key is not used in the Cleveland area. What I like about this type of lock box is that it is super easy to use.
The Master Lock 5400D can also be used on any type of door, which makes it a convenient lock box that any home can use.
I used to have the hefty electronic lock boxes but they often failed and then we couldn't even get them off of the door. Many times showings were missed because an agent couldn't get access. That doesn't happen with these simpler, more traditional lock boxes.
The ability to put them on a doorknob, as well as a pipe or fence railing, create the convenience to be used at any home. I would highly recommend them!
The best part about the Master Lock 5400D is its affordability.
This realtor key lock box is inexpensive yet reliable.
Cons
Tracking visitors can be hard
Codes can be hard to keep track
Hard to access lever
Not all keys can fit inside
Since it's very easy to use, the Master Lock 5400D doesn't offer the highest possible security level.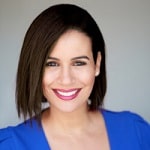 There is no way to track who and when someone was in the property. If they have the code, they can have access to the home at any time.
In addition, it would be nice to have a spacier cavity for key storage inside the box.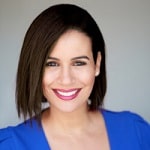 Depending on the size and amount of keys, it can be difficult to fit them in without jamming the box.
As it offers multiple code combinations, it could be hard to keep track of the codes assigned to any user. Furthermore, access doesn't always come easy as the lever can be difficult to maneuver.
One of the disadvantages to using this lock box is that it could be hard to remember the code combinations. Also, it could break easily.
The only con that I have noticed is the lever to push down and access the key can break the occasional fingernail, if you're not careful.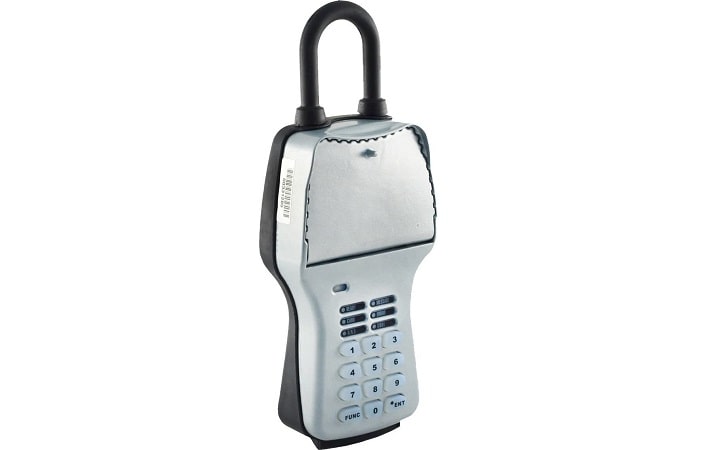 Key Lock Box Highlights
Sophisticated smart card technology
Keypad code-accessible shackle
Agent-accessible system for scheduling and monitoring showings
Steel-made and weather-proof
Extended battery life
Pros
Visitors are easily tracked through real-time text alerts
Easily accessible through an app
App is passcode-protected
Provides combination lock access that can be accessed remotely
Doesn't need Bluetooth connection for remote access
The SentriLock lock box makes tracking visitors an easy task, as it immediately sends a text alert whenever there is a scheduled showing. What's more impressive is that monitoring can be done through the app, which is made more secure by a passcode protection.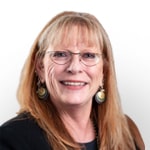 SentriLock is an MLS-sponsored lock box, and we access it using an app on our phones that is secure and passcode-protected. The app notifies me each time the lock box is opened and shows who is accessing it. This provides a level of security that really helps sellers get comfortable with lock boxes.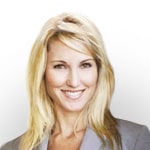 I like that SentriLock easily tracks who is showing a listing and when, with an immediate text to my phone at the time of showing.
Another notable feature is that SentriLock doesn't require Bluetooth access when monitoring property showings remotely.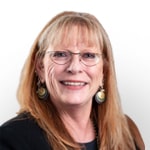 The combo lock I use is also great for remote properties that do not allow for Bluetooth access through SentriLock.
Cons
Short battery life
Lock box sometimes doesn't open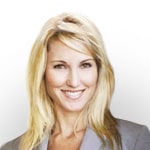 Among the disadvantages of using the SentriLock are its short battery life, lock boxes sometimes won't open, or clearly marked in condo association with 100 lock boxes on a single gate for a condo complex.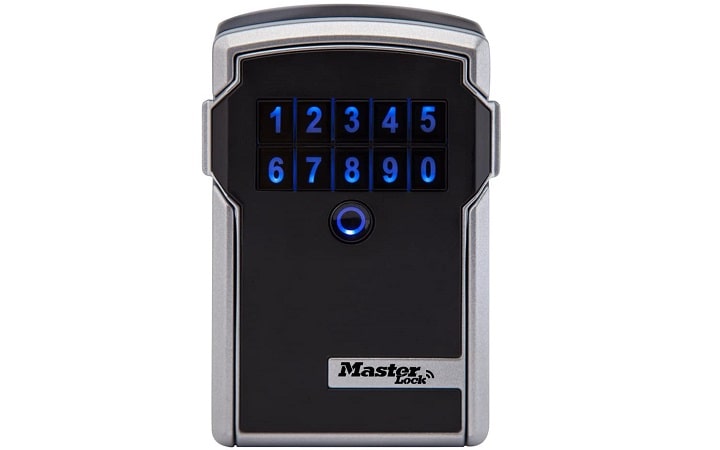 Key Lock Box Highlights
Wall mount
For indoor or outdoor use
Bluetooth or keypad code access (No Wi-Fi connection needed)
Comes with a Master Lock Vault Home app (downloadable via iOS and Android) for personal use that supports up to 10 locks and enables import of locks and guests from current account
App can be upgraded for business use for an additional fee via Master Lock Vault Enterprise, which is integrated with time scheduling management
Provides permanent or temporary access
Allows access without a secondary key card
Backup access using keypad
Pros
Multiple codes for each box
Provides alerts for easy monitoring of visitors
GPS-enabled
Large internal cavity for multiple key or key card storage
Weather-resistant up to -40°F
Provides alerts for tamper or low battery
Long battery life
Battery is easy to replace
Allows easy monitoring of access history
The Master Lock 5441D is a coded lock box that enables real estate agents to assign different codes for different users.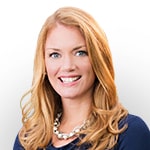 We switched over to the Master Lock lock boxes over a year ago. It allows us to have several codes for each box. This way we have one code for our clients to use if they get locked out of their house. The second code is for the team to have access. Lastly, we have another code for contractors, if the client wants to give it out.
This electronic key box for real estate use also makes monitoring visitors hassle-free, as it sends alerts when there are people visiting the home. Users can also monitor who comes in and goes out by easily checking the access history.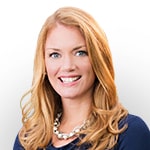 It notifies us when people enter the home and allows us to set parameters for when the certain codes can have access to the key.

I like being able to see who is coming in and out of my listings, as well as monitor restricted times and access. If my clients had any issues, I would know the last agent who may have shown it. It provides security to me and my clients.
Monitoring is made more enhanced by the Master Lock 5441D's GPS capability.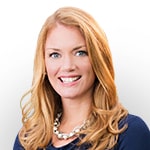 The boxes also have GPS, so you can see the last place you had the lock box.
Cons
Hard-to-remove shackle
Requires a fee when upgrading to the enterprise app
Removing the shackle on the Master Lock 5441D can be a bit tricky, so users are advised to apply a lubricant when removing the shackle.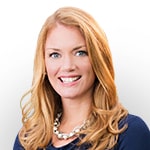 The shackle can be hard to remove, and I have spent a lot of time trying to release it. When removing, I recommend using a lubricant to make it easier to release the shackle.
This real estate key box also requires an additional fee when app users need to switch from personal to business use.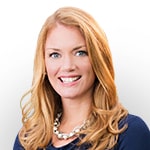 The lock boxes now, if bought through the Realtor Association, require you to upgrade from the consumer app to the Vault — the enterprise app. It requires a fee per lock box if you want to merge your consumer lock boxes to the vault lock box app.
What Outdoor Key Safe Lock Boxes Should You Stay Away From?
#1 Lock Boxes with Poor Security Features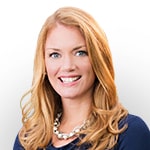 Any of the boxes that allows anyone at any time to enter the home. If someone sees the code written down, they could access that house whenever they wanted.

As agents, we need to make sure our clients' families and homes are safe. Giving out a code such as 0000 isn't protecting anyone. Our clients trust us with the keys to their home, and this a huge responsibility I don't take lightly.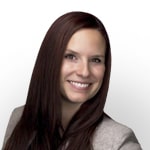 Stay away from combination boxes as they present a large liability. Codes get passed out all the time, and there is no way to securely track who had access to the property.
#2 Hard-to-Access Lock Boxes or Those Without Tracking Features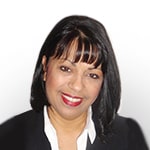 Combination lock boxes don't track anything and sometimes they can be hard to open.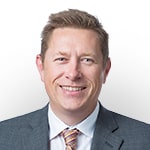 Avoid any simple combination lock box that anyone can access.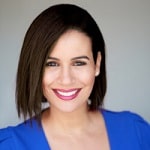 Stay away from lock boxes that look like a locker combination. Those are the most difficult to get open and super inconvenient to use if the weather is bad.
#3 Bulky Number Lock Boxes
I stay away from the hefty electronic lockboxes and the combination boxes that require the key to slide out of the bottom. With the latter, keys often fall out when trying to access and can fall into the cracks of the porch/stoop.
#4 Lock Boxes that Break Easily
I initially liked the Keyguard lock boxes. In fact, I have had 2 of these before, and I really liked the push button feature. But the flip side is that the lids break easily. With the second one I bought, I dared not to open it all. I was never able to figure it out.
How to Choose the Most Secure Door Lock Box for House Keys?
#1 Know the Features that You Want

Before any purchase, make a list of all the features that you want your lock box to have. This way, it will be easier to weed out the brands that don't possess the qualities that you need.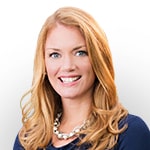 I knew the key aspects I wanted and needed in a lock box. For me it was security, restrictions, and having multiple codes for different types of access.
Some of the features that I look for in a lock box include security, durability, and value for money. Also, it should be user-friendly, so homeowners will be able to use it with ease in case they need to access it for any reason.
#2 Consider Using a Digital Lock Box

Digital lock boxes come with enhanced safety features, which allow you to easily monitor who visits the property.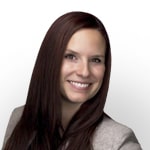 Use a box that tracks who has access and when they were at the property, so in case there are any issues, you can track people down. This provides an extra layer of security for your selling clients and alleviates liability for me as the listing agent.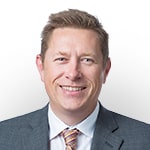 Go with something digital that allows you to track who is using the lock box and control when they can access it.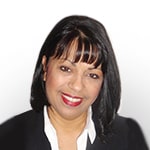 Choose one that offers easy visitor monitoring. Supra, for example, is the best in tracking visitors and allows users to get agent contact information easily.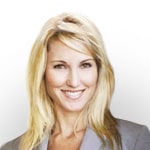 Buy one that tracks visitors efficiently by showing the scheduled visiting time and with whom.
#3 Shop for Affordable but Reliable Alternatives

Branded names don't always come with quality, so when choosing a lock box, take into account those budget-friendly options that don't scrimp on important features.
Fancier doesn't mean better. We just need something secure, reliable, and cost-efficient.
Learn More About Essential Tools for Real Estate Agents
To help newbie as well as seasoned realtors select the best equipment necessary for their day-to-day real estate business activities, we at Real Estate Bees, in conjunction with a number of leading industry experts, created comprehensive consumer guides for various real estate agent supplies.
Browsing through these guides will give you ideas about useful items that could help you achieve higher efficiency at work. Our guides will also help you select the most optimal products on the market according to your personal needs.
Experts' Choice Breakdown for the Best Key Lock Boxes for Realtors
___
If you want to contribute your expert advice on a topic of your expertise, feel free to apply to our Expert Contributor Program.
___
About the Author
Kristina Morales is a REALTOR® with over 20 years of professional experience. She actively practices real estate in Ohio but also has practiced real estate in California and Texas. Conducting her real estate business in three states has allowed her to gain unique experiences that make her a well-rounded realtor. She obtained her Bachelor of Arts in Business Management and her MBA with a concentration in Banking and Finance. Prior to real estate, Kristina had an extensive corporate career in banking and treasury. She ended her finance career as an Assistant Treasurer at a publicly traded oil & gas company in Houston, TX.