8 Best Banks for Real Estate Investors and Landlords Compared
Real Estate Bees' editorial team asked a number of industry-leading real estate investors to share their expertise on the best banks for real estate investing business to help our readers make a more informed decision when choosing a bank for their needs.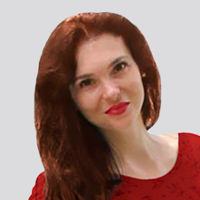 With the help of the experts, we identified the best banks for real estate investing business and evaluated them based on critical factors that are important for real estate investors. We never receive any compensation for the inclusion of products or services in our articles. Read our editorial guidelines to learn more about our review and rating process.
In this article, we'll look at 7 of the best banks for real estate investors, assessing them based on 3 criteria:
Fees and terms
Convenience
Investor-friendliness
Read below to choose the best bank for your real estate investing business to open an account at.
Experts' Choice Breakdown for the Banks They Use
What bank do you use for your real estate investing business?
Baselane Banking - Best for Landlords
CREATE FREE ACCOUNT
Baselane allows independent landlords to meet their banking and financial needs. While Basleane provides numerous independent services, including free online rent collection, bookkeeping, and reporting and analytics, they all work together, creating an all-in-one financial solution specialized for landlords.
Baselane lets users open numerous bank accounts for rental properties to assist in dividing funds between properties and specific use cases within individual properties.
Baselane's free business checking accounts are created specifically for landlords. Uniquely, the banking platform allows landlords to create "virtual accounts," allowing them to track and divide funds for specific cases (security deposits, vacancies, maintenance budget, etc.).
Landlords can use the Baselane banking platform to deposit checks and make ACH payments or ATM deposits. The debit card associated with Baselane banking lets users benefit from up to 5% cashback.
Baselane's features include:
Ability to divide each property's main operating accounts into specific sub-accounts for each unit and specified use cases such as security deposits or maintenance
High yield checking interest rates that are much higher than the national average
Integrated systems with bookkeeping, analytics, and rent collection
Up to 5% cash back on purchases with the Baselane Visa debit card
No minimum balance
Learn about everything the product has to offer from our full Baselane review.
Fees and Terms
Monthly fee: None
Overdraft fee: None
ACH transfer Fees: None
Cash Back: Up to 5%
Yield checking interest: 2.4% (80x National Avg)
Convenience
With Baselane, landlords and real estate investors can open a business checking account in 60 seconds as a sole proprietorship or a business. You can start using the account immediately, and you will get a debit card in the mail in 10-12 business days.
Baselane banking gives you access to a network of 55,000 ATMs.
You can reach customer service by email, online, or by phone.
You can do a lot of things on the Baselane platform: Setup multiple virtual accounts, integrate those accounts into rent collection and tax reporting and earn an extremely competitive APY and cash back.
Investor-Friendliness
Baselane banking for landlords caters to landlords and real estate investors of all types and sizes. Their customers range from landlords with 1-4 properties to landlords with 300+ properties.
Baselane offers a unique set of features that make it easier for landlords and real estate investors to manage their money. Among their features are the following:
No minimum deposit required, no monthly or overdraft fees, no ACH transfer fees
Integrated into bookkeeping tools, reporting & analytics
Integrated with existing external accounts
Unlimited accounts, partitioned by unit
Virtual cards & spending controls
Built specifically for landlords
FREE to open online
Baselane also offers loans for real estate investments through their website marketplaces in partnership with Lendency, a private lender. These loans assist with property purchasing, refinancing, or renovation.
This avenue provides an additional strategy rather than using W-2 incomes as the basis for lending with:
Turnkey, rehab, and ground-up construction projects
Long-term and short term properties
Purchases, refinance, and cash-outs
Loans from $50K to $2M
Borrow up to 80% LTV
No income verification
Minimum 640 FICO
Competitive rates
Bank of America - Best for Home Equity Loans
Having acquired Merrill Lynch during the financial crisis, Bank of America is the world's largest wealth management firm with $1.35 trillion in assets managed in the US as of 2020.
In housing, the bank holds the second place overall for retail mortgage origination volume. Bank of America also ranks as the No. 1 home equity lender in the US.
Over the past few years, Bank of America has led in the adoption of digital banking technologies.
One of its wealth management divisions, Merryll Lynch Wealth Management, was recognized in 2021 for "Best Use of Technology in Wealth Management".
Bank of America's Private Bank was also named the best private bank in the US.
The company prides itself on providing convenience for its 66 million consumer and business clients, making it one of the best banks for landlords and other types of real estate investors.
Fees and Terms
Real estate investors who want to take advantage of Bank of America's investment real estate loans must meet the following criteria:
Minimum 2 years in business under existing ownership
Minimum $250,000 in annual revenue
Minimum credit score: 640
Minimum down payment: 25%
Monthly fees for account opening: Business Advantage Fundamentals Banking customers pay a $16 monthly fee. This can be waived if the customer:
Maintains a combined $5,000 monthly balance
Makes new net qualified purchases of at least $250 using the Bank of America business debit card
Becomes a Preferred Rewards for Business member
Business Advantage Relationship Banking customers pay $29.95 monthly. This can be waived if the customer:
Becomes a Preferred Rewards for Business member
Keeps a $15,000 average monthly balance
Overdraft fee: $35 (dropped to $10)
Loan origination fee: Origination fees range from 0.5% to 1% of the loan amount
Convenience
With Bank of America, you can apply online for both prequalification and preapproval. The bank has about 4,200 branches across the US and about 16,000 ATMs.
You can reach customer service by email, online, or by phone.
You can do a lot of things on the Bank of America app: learn about loan options, get prequalified, set up loan auto-payments, lock in a purchase, or refinance a loan.
Bank of America has all the business account services you could need, and it's easy to move large amounts of money.
Investor-Friendliness
Bank of America investment property loans cater primarily to high net worth clients looking to diversify their portfolios. As such, they offer customized lending solutions based on an investor's unique needs.
Additional credit and legal approvals may be required for customized lending solutions.
The bank offers financing for a variety of investment real estate, including:
Apartments (non-owner occupied)
Owner-occupied commercial real estate
Farm, ranch, and timberland
Retail centers
Office buildings
Industrial properties
Aside from conventional loans, you can apply for a HELOC (home equity line of credit) that allows you to borrow against your home's available equity.
Real estate investors can also use an SBA 504 (suitable for commercial real estate loans of $350,000+).
Minimum approved loan amount is $100,000 for convention loans and the maximum is $5 million. The loan term is typically up to 10 years with balloon payment and 15 years with full amortization.
I use a Bank of America Business Account! I love it and have never had an issue with them.
JPMorgan Chase Bank - Best for Expedited Mortgages
JPMorgan Chase has managed to successfully merge commercial banking with investment banking.
Just like Bank of America, they employ some of the most advanced tech in mobile banking and finance.
Among the elite banks, JPMorgan Chase is the most trusted among consumers, with presence in every major city in the US.
With a total asset of $3.213 trillion, the bank ranks as the largest bank in the US according to S&P Global. It's also the 5th largest bank in the world.
Fees and Terms
Investors need to have:
25% down payment
640 credit score
There is a monthly fee of $15. It's waived if you:
Maintain a minimum daily balance of $2,000
Use your Chase Ink® Business Card to make at least $2,000 in purchases – excluding returns or refunds
At least one business day prior to the last day of your bank account statement period, you deposit $2,000 into your Chase checking account from QuickAcceptSM transactions and/or other eligible Chase Merchant Services transactions
Maintain an account linked to Chase Private Client Checking account
Overdraft fee: $34
Loan origination fee: Typically 1% of the loan amount
Convenience
Chase Bank promises to help mortgagers close deals within 3 weeks or refund them $2,500. Typically, deals close in 45 days or less with Chase.
This makes them one of the favorite banks for real estate investors who want expedited closings.
Chase serves almost half of American households. They have 5,300 branches and almost 16,000 ATMs nationwide. You can view Chase investment property mortgage rates for your ZIP code online.
Investor-Friendliness
Chase is the nation's No. 1 multifamily lender, offering loans from $500,000 to $25 million for the purchase or refinance of rent-stabilized apartments with 5+ units.
They also offer $1 million to $15 million in loans for the purchase and refinance of commercial spaces – industrial, office, retail.
Investors planning on getting a loan to flip a house can tap into a HELOC, apply for Small Business Administration (SBA) loans, or get conventional loans for both owner-occupied and non-owner-occupied properties.
We also included two of the bank's cards on our list of the best credit cards for house flippers.
Wells Fargo - Best for SBA 504 loans
Wells Fargo ranks third among the top five US banks, ranking below JPMorgan Chase and Bank of America. It has over $1.97 trillion in assets.
Currently, the bank serves more than 70 million customers across the country and employs more than 266,000 people.
Employees work in three main divisions – Wells Fargo Wealth Management, Wholesale Banking, and Community Banking.
Since 2016, however, the bank has had to fire about 5,300 employees for creating fake accounts. As a result of shady behavior, the bank had to face lawsuits and media scrutiny.
They lost hundreds of billions of dollars in stock market value when the Federal Reserve imposed a cap on Wells Fargo's $1.95 trillion asset valuation due to "widespread consumer abuses".
Looking past the customer service issues, Wells Fargo offers some of the best banking fees and terms.
Fees and Terms
Investors need to have:
25% down payment
640 credit score
Conditional approval requires a deposit of up to $1,000. If the loan transaction does not close for any reason, the deposit is nonrefundable.
If the loan transaction closes, the deposit will be applied to any applicable fees due at closing. If any portion of the deposit is not used, it will be returned or credited to the investor after closing.
Monthly fee: $10, unless you maintain a minimum daily balance of $500
Overdraft fee: $35 per item
Loan origination fee: None
Convenience
Wells Fargo has 8,050 branches in the US and 13,000 ATMs. It offers no origination or appraisal fees which helps you save money on financing costs.
There are also professionals who specialize in each property type to assist with finding the right financing for you. Investors can get up to $1 million in financing.
Investor-Friendliness
Wells Fargo offers a wide range of financing options to investors: balance sheet lending, commercial mortgage-backed securities, agency and FHA lending, community lending, and investment.
Commercial investors can also get commercial mortgage servicing, community development loans, new markets tax credits, commercial real estate equity loans, and commercial real estate line of credit.
Wells Fargo is a leader in affordable housing financing. They are the No. 1 affordable housing lender in the US and the No. 1 commercial real estate lender in the US since 2009.
Wells Fargo was ranked the top SBA 504 lender in 2018.
U.S. Bancorp - Best for Short-Term Financing
U.S. Bank prides itself on making ethical decisions. They've been repeatedly named one of the world's most ethical companies by Ethisphere.
For those looking for short-term financing options, U.S. Bank offers investment property loans with terms as short as five years.
Short-term loans usually come with lower interest rates but higher monthly payments. The advantage here is that paying off short-term loans as quickly as possible increases cash flow.
U.S. Bank offers flexible terms on short-term, long-term, and asset-based loans.
Asset-based loans consider the value of your business assets rather than looking at your cash flow. In this case, business assets are used as collateral for securing the loan.
You can combine ABLs with term loans or a line of credit.
Fees and Terms
Investors need to have:
25% down payment
640 credit score
Loan terms are for 5, 10, and 15 years with amortization of up to 25 years.
Monthly fee: None
Overdraft fee: $36 per item
Loan origination fee: The origination fee charged by U.S. Bancorp varies by state. An application fee of $395 is charged, but it is refunded as credit once you close.
Convenience
U.S. Bank has an edge over other major lenders in the Midwest, where it has a stronger physical presence than Chase and PNC. It has over 2,400 branches and 4,200 ATMs nationwide.
Although its branch network is smaller than other major banks, U.S. Bank's digital banking has improved in recent years.
You can begin a mortgage application online, save it and come back to it later. You can also upload documents securely.
Investor-Friendliness
U.S. Bank provides SBA loans, HELOCs, asset-based loans, and conventional financing (short term and long term) to investors.
Investors will find the bank appealing since it charges no monthly fees. Financing options are available for a variety of property types, including multifamily and mixed-use properties.
Capital One - Best for Investors with 200+ Monthly Transactions
Capital One started out as a credit card company in 1994 before expanding into loans and retail banking. Currently, credit cards still make up the bulk of the bank's revenues. Its Spark Business credit card is one of the best credit cards for real estate investors.
Even though it has fewer branches than the major banks, it competes via solid marketing strategies and offerings.
For example, Capital One is one of the few banks that offers unlimited free transactions on its checking accounts.
This makes it ideal for investors who need to make more than 200 transactions every month. Capital One also offers a range of tailored commercial real estate lending solutions.
Also, customers earn up to 0.40% interest on the bank's flagship 360 savings account, compared to many other big banks that do not offer any interest on savings accounts.
As part of a broader plan to enhance its presence, Capital One acquired a series of financial companies, including Hibernia National Bank, North Fork Bank, Netspend, and Chevy Chase Bank, in order to secure its place among the top 15 banks in the US.
Fees and Terms
Investors need to have:
25% down payment
640 credit score
Monthly fee: $15. The fee is waived if you maintain a $2,000 average 30- or 90-day balance or have two other Capital One accounts
Overdraft fee: None
Loan origination fee: Can be up to 1% of the loan amount, depending on your state
Convenience
Capital One has a solid online presence. Customers can easily manage their accounts online. However, it has only 400 branches in nine states.
Investor-Friendliness
Investors who make a large number of transactions each month have nothing to worry about with Capital One's business checking accounts. The bank also offers generous rewards on their credit cards.
Capital One is among FHA, Fannie Mae, and Freddie Mac approved mortgage lenders. This allows them to offer customized solutions for investors at any level.
Citibank - Best for Commercial Real Estate Investing
Like Capital One, Citibank offers even higher interest rates on its Accelerate Savings account. Citibank places a strong emphasis on streamlining international banking, unlike the major banks that focus on wealth management
More than half of Citibank's deposits are held in offices outside of the United States.
The bank has a global banking presence, which is beneficial to investors seeking to buy second homes abroad. Citibank also offers bigger loan amounts for commercial real estate investors.
Fees and Terms
25% down payment
640 credit score
Monthly fee: Depending on your account package, Citibank charges between $0 to $30 monthly. Customers can open a Citibank checking account by choosing one of these packages.
Citigold – None (But you must maintain a $200,000 average monthly balance in eligible linked deposit, retirement, or investment Citibank accounts)
Citi Priority – $30 (You pay nothing if you maintain a $50,000 average monthly balance in eligible linked Citibank accounts)
The Citibank Account package – $25 (Waived if you maintain $10,000 in eligible linked deposit, retirement, or investment Citibank accounts)
Basic Banking – $12. This fee can be waived if you:
1. Maintain a combined balance of $1,500 in your Citibank accounts
2. Make one direct deposit and one bill payment per statement period
Access account – $10. This fee can be waived if you:
1. Maintain a combined balance of $1,500 in your Citibank accounts
2. Make one direct deposit or one bill payment per statement period
Overdraft fee: $34
Loan origination fee: Borrowers pay a $100 application fee. Origination fee varies by state.
Convenience
It's easy to reach Citibank's customer care reps via phone. However, loan applications can't be completed online.
You can start the application process online but would need assistance from a representative to complete your application. Citibank also offers some of the most competitive mortgage rates.
Investor-Friendliness
According to their website, Citi finances assets from $10 million to $100 million+, delivering highly customized solutions to big-time real estate investors.
Their lending portfolio includes office buildings, multifamily properties, warehouses, mixed-use or flexspace, retail centers, and distribution facilities.
PNC Bank - Best for HUD/FHA Loans
PNC Bank is famous for offering bundled checking and savings accounts called "virtual wallets". They offer a suite of lending products for commercial real estate clients. These include:
Acquisition, construction, and permanent loans for public and private developers and investors
Debt and equity loans for affordable housing investors
Agency financing for multifamily and seniors housing
Third-party loan servicing
Fees and Terms
For its mortgage products, PNC does not publish minimum credit score requirements. The lender may consider a nontraditional credit history, such as rent payment history.
However, investors should be prepared to pay a 25% down payment. Investors in owner-occupied housing may be able to get HUD/FHA loans that require much lower down payments.
Monthly fee: $15. This fee can be waived if you:
Maintain a $500 average balance
Receive $500 in direct deposit during the statement period
Are older than 62.
Overdraft fee: $36
Loan origination fee: None
Convenience
PNC offers customers the ability to apply for and track mortgage applications online. The bank also posts mortgage rates on its website. However, in-person service is not available in every state.
By simply opening a PNC Virtual Wallet, customers can earn a $50 reward. First-time buyers can qualify for a $5,000 grant to be applied towards closing costs.
Investor-Friendliness
PNC provides term financing, bridge loans, HELOCs, and FHA loans to real estate investors and property developers.
Which Bank Is the Best for Rental Property?
This article has shown you 7 of the top real estate investor-friendly banks in the US. Yet, your investing strategy should dictate your choice of bank.
It doesn't matter too much which bank you use. The more important thing is you make connections with real estate lenders and mortgage advisors.

This is because your name brand banks like Chase, Wells Fargo etc.. require a lot of qualifications to get a loan, whereas a lot of banks that are specific for mortgages offer much better products.
Do you have a large property portfolio and need to make a large number of transactions every month? Then opt for Capital One. If you need bigger loans, you might be better off with a bank like Citibank.
Considering all the factors, we believe JPMorgan Chase is the best bank for real estate investing.
This is because the bank offers fast closings, great customer care, and a suite of financing options for real estate investors.
___
If you want to contribute your expert advice on a topic of your expertise, feel free to apply to our Expert Contributor Program.
___
About the Author
Kristina Morales is a REALTOR® with over 20 years of professional experience. She actively practices real estate in Ohio but also has practiced real estate in California and Texas. Conducting her real estate business in three states has allowed her to gain unique experiences that make her a well-rounded realtor. She obtained her Bachelor of Arts in Business Management and her MBA with a concentration in Banking and Finance. Prior to real estate, Kristina had an extensive corporate career in banking and treasury. She ended her finance career as an Assistant Treasurer at a publicly traded oil & gas company in Houston, TX.