6 Best Commercial Property Inspection Software Apps [2023 Reviews]
Real Estate Bees' editorial team asked a number of industry-leading property inspectors to share their expertise on the best commercial real estate property inspection report and checklist software apps to help our readers make a more educated purchase decision when researching available solutions.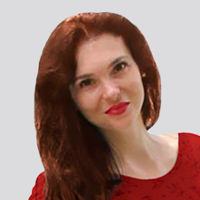 With the help of the experts, we identified the best commercial property inspection software apps and evaluated them based on critical factors that are important for property inspectors. Visiting retailers of the listed products by clicking links within our content may earn us commissions from your purchases, but we never receive any compensation for the inclusion of products and/or services in our consumer guides. Read our editorial guidelines to learn more about our review and rating process.
SnapInspect is a comprehensive inspection software tool specifically developed for commercial and residential properties.
It provides a streamlined solution for creating checklists, generating customized reports, accessing real-time insights into portfolio performance, and more.
SnapInspect allows inspection businesses to transform their operations digitally through its powerful web application and home inspection software for iPad and Android.
Features
Remote Inspections
This is a convenient feature that allows users to request inspections from individuals outside their organization, such as tenants and third-party contractors.
These users download the SnapInspect commercial property inspection app. The app guides them through the inspection process.
Multi-Language Reports
SnapInspect's commercial inspection report software allows users to customize checklists and reports in their or their clients' native language.
They can create beautiful custom reports that communicate clearly with clients in the languages they prefer.
SnapInspect currently supports French, Spanish, Icelandic, Dutch, and Italian, but will add more languages as time goes on.
Auto-Messaging
This feature allows users to create automated and personalized messages for contractors and tenants at every stage of inspection operations.
From notifying them about required maintenance work to sending out completed inspection notifications, SnapInspect handles it all.
It ensures efficient and timely communication, enhancing the overall workflow
Report Ratings
This commercial property and home inspection software allows users to generate an overall building or room condition assessment by utilizing custom ratings.
It allows them to perform custom calculations to rate a building based on all the ratings collected during a site visit.
Plans and Pricing
As one of the best rental property inspection software apps, SnapInspect offers a range of pricing packages tailored to different property management needs.
For vacation rentals and general property management, packages start from $79 per month and include features such as:
unlimited inspections
multiple checklist support
unlimited storage
bulk asset uploads
bulk operations
Google and Dropbox sync
checklist editor
MS Word and PDF exports
scheduling and maps
report customization tools
video inspections
access to the iOS and Android property inspection apps
For multifamily properties, packages start at $400 per month and include all general property management features, along with:
premium support
business intelligence dashboards
Word, PDF, and Excel reports
bulk reports
advanced report customization
user permission groups
operations and acquisition accounts, and
automation capabilities
For student housing and commercial properties, packages start at $200 per month and include:
unlimited inspections
cost calculations
unlimited storage
task creation
bulk operations
Google and Dropbox sync
mass PDF and Excel reports
automations
report customization tools
iOS and Android apps
video inspections
Pros and Cons
Pros
Complete report customization. SnapInspect users can completely customize their reports by incorporating company branding, logos, colors, and fonts. Media elements such as cover photos, videos, and other multimedia can be added to create engaging and professional reports.
Pre-set inspections. The SnapInspect commercial property inspection app allows users to set up inspections in advance, saving time in the field.
Report error correction. SnapInspect provides users with the capability to rectify any errors or inaccuracies found in generated reports, ensuring accurate and professional inspection documentation.
Cons
Limited integrations. SnapInspect doesn't natively integrate with many third-party commercial property management tools. But you can integrate other apps with their API. This usually requires technical help.
Cost. Starting at $400 per month, SnapInspect is one of the most expensive commercial property inspection software apps.
Integrations
Rent Manager
SnapInspect API
Clarinspect is an innovative commercial inspection software designed for in-depth surveys.
It allows commercial property inspectors to assess weather tightness, conduct Healthy Homes Inspections, seismic assessments, create photographic record of condition, and IQP inspections.
It is the preferred tool for property condition surveys, construction monitoring, and other commercial initiatives.
Features
Seismic Assessments
Clarinspect allows evaluation of the structural stability of properties in the face of seismic activities.
With this feature, users can assess the vulnerability of buildings and infrastructure to potential earthquakes.
This helps them make informed decisions regarding safety measures and necessary upgrades.
Dashboard
The Clarinspect commercial inspection software offers a range of comprehensive tools and capabilities to streamline report creation and enhance team collaboration.
It consolidates all inspection reports into a single location, offers an online editor for quick report editing, and allows users to merge multiple inspections into one.
The dashboard also provides flexible data storage options, user-controlled team management, and unlimited storage capacity.
Bespoke Reports
Clarinspect allows users to create highly customized and tailored reports that precisely meet their unique requirements.
It gives them the flexibility and freedom to select the specific sections, categories, and details they want to include in their reports, whether it's structural assessments, electrical systems, plumbing, or any other specific aspect of a home inspection.
Government Assessments
Clarinspect offers a robust government assessment feature that assists users in conducting property condition assessments for local and central government purposes.
With this feature, users can effectively evaluate properties' condition to ensure compliance with government regulations and standards.
Plans and Pricing
Clarinspect offers two pricing plans: the Standard and the Premium plans.
The Standard plan provides users with full ownership of their data, unlimited types of audits or assessments, and an unlimited number of completed forms.
Users can customize reports by using their own Microsoft Word templates, preload and assign work from Excel, and track progress through the dashboard.
The plan also includes integration API, multiple organizational units, and no data storage charges.
The Premium plan includes all the features of the Standard plan. It adds functionalities like post inspection approval, drawing sets and big picture functionality, editable lists, and the ability to convert work between inspection types.
Users can also access the interactive external data lookup feature.
Clarinspect does not provide pricing details for its two plans on its website.
Pros and Cons
Pros
Offline functionality. Clarinspect allows users to easily conduct inspections offline and upload the data when back online, ensuring uninterrupted productivity and reliable data collection.
Free data storage. Clarinspect offers users free data storage, allowing them to store inspection data and related information without incurring additional costs.
Wide range of surveys. Clarinspect allows commercial property managers to conduct a number of surveys, including asbestos, seismic, schedule of condition, and weather tightness assessments.
Cons
Minimal third-party integrations. Clarinspect doesn't natively integrate with third-party applications. But you can integrate other apps with their API. This usually requires technical help.
Limited online presence. There is a lack of information about the platform online. Users may find it challenging to gather comprehensive details or insights from external sources regarding Clarinspect's features, functionalities, and user experiences.
Integrations
Clarinspect does not integrate with third-party applications.
Property Inspect is a cloud-based mobile application that provides a comprehensive solution for scheduling, managing, and conducting property inspections across various industries.
It offers time-saving features that allow users to produce professional reports in-house, empowering property managers to efficiently handle tenant move-ins/move-outs, inspections, audits, and assessments.
The platform serves as a personalized tool for effective property management, compliance, and streamlined inspection processes.
Features
Template Builder
This feature allows users to create customized templates for different reports and property sizes.
It provides flexibility in starting new inspections and offers a range of input formats, enabling users to build quick checklists or detailed skeleton reports.
With a wide range of customization options available, users can easily design personalized reports for apartments or estates based on their specific requirements.
Team Diaries
This feature helps users efficiently manage appointments within their team.
By using a simple drag-and-drop interface, users can rearrange appointments, assign appointments to different team members, and handle cancellations at the last minute.
It also manages communication between the team and clients, ensuring seamless coordination and timely updates.
Price Lists and Invoicing
Property Inspect allows users to store their pricing matrix, which makes it easier to automate the invoicing process and track revenue.
Invoices are generated automatically, and income is tracked efficiently through the program. Integration with accounting software also streamlines financial management.
Live Inspections
This feature enables users to set up a live stream with residents for remote property inspections and issue diagnoses.
Through this feature, they can conveniently conduct inspections virtually from their desktops, allowing for efficient property assessment without having to be physically present.
Plans and Pricing
Property Inspect offers four pricing plans: Solo, Duo, Team, and Enterprise.
The Solo plan costs $49 per month or $490 annually and includes unlimited inspections and photos. It allows up to 100 properties. Additional properties can be added for $0.45 each.
The Duo plan, priced at $97 per month or $970 annually, includes all Solo plan features. The plan accommodates 250 properties. Extra properties cost $0.45 each. The plan allows up to two users.
The Team plan is available for $197 per month or $1,970 annually. It offers standard and multi-user features for 500 properties. Additional properties cost $0.25 each.
The plan allows up to 10 users with an additional user fee of $15 per user.
The Enterprise plan, priced at $499 per month or $4,999 annually, provides advanced features, 1,500 properties, and a lower additional property cost of $0.15.
It allows up to 25 users, plus a fee of $10 per user once the 25-user limit is exceeded.
Pros and Cons
Pros
Responsive customer support. Property Inspect offers excellent customer service, with prompt and helpful support.
Competitive prices. Property Inspect's prices are competitive, and users find them quite favorable compared to similar programs. This makes it an attractive choice in terms of affordability.
Ease of use. The software is easy to use and to train new users on.
Cons
Extra costs for additional functionality. Property Inspect charges a separate fee for SMS reminders and document import add-ons.
Too many features. While the software itself is easy to use, there are too many features that could make it all seem complicated.
Integrations
Google Calendar
Dropbox
Google Drive
Fixflo
Xero
Clear Books
Zapier
Building Engines is a comprehensive software platform designed for modern commercial real estate management.
The platform streamlines critical operational processes, including work orders, preventive maintenance, and inspections. It also automates billable events capture, ensuring accurate financial calculations.
It aligns people, processes, and activities to improve tenant service, equipment maintenance, risk management, and communication.
Features
Executive Reports
Executive reports provide property owners and managers with valuable insights into their properties' operational performance and overall health.
It allows users to track trends, evaluate the speed and efficiency of work completion, and assess tenant satisfaction levels.
The reports provide users with a comprehensive view of how their buildings are managed, enabling informed decision-making and enhanced property performance.
Service History
Building Engines provides users with access to comprehensive details about past inspections.
This feature helps users gain a deeper understanding of building performance by identifying areas that may be over or underperforming.
This information can help users identify opportunities for improvement and prioritize their efforts to optimize building performance.
Inspection Rating
This feature allows users to rate or score inspections, providing an evaluation of a property's performance in comparison to predefined targets.
It enables users to assess the quality and compliance of property inspections.
Preventive Maintenance
The preventive maintenance feature allows users to view, schedule, and assign maintenance tasks for every piece of equipment.
It also enables them to digitally consolidate maintenance data, including manuals and historical records for each equipment, promoting organized and streamlined maintenance operations.
Plans and Pricing
Building Engines does not publish pricing information on its website. Users can request detailed pricing information by completing a form on their website.
Pros and Cons
Pros
Efficient work order tracking. Building Engines provides users with functionality to easily monitor and manage maintenance tasks, ensuring timely resolution and proactive maintenance. It streamlines workflow and enhances operational efficiency.
Robust reporting capabilities. Building Engines provides robust reporting capabilities that enable users to generate comprehensive, insightful reports that aid in analyzing property data, identifying trends, and making informed decisions.
High customization. Building Engines was created to be user-friendly and customizable.
Cons
Mobile app limitations. The mobile app has limited functionality compared to the web portal, such as the inability to look up Certificates of Insurance (COI) and a less user-friendly interface.
Inconsistent search function. The search function doesn't retain user-defined parameters, requiring users to input search criteria repeatedly.
Integrations
Sharry
BrightView
Cox Security
FastOffice
HqO
Hatch Data
Yardi Voyager
Spectora is an intuitive home inspection software designed to create interactive, professional, and easily readable home inspection reports.
This tool simplifies report creation, back-office management, and communication automation.
Spectora also offers powerful tools for outreach to real estate agents and clients, including agency-class websites that improve SEO and website presence for increased referrals and leads, with a focus on efficiency and growth.
Features
Online Scheduler
This feature streamlines the assignment process for home inspections. It intelligently matches inspectors based on their capabilities to perform the requested primary service or, if desired, all services requested.
This optimizes the scheduling process and provides customers with the best inspectors for their specific needs.
Custom Business Intelligence
Spectora offers a robust custom business intelligence functionality, which allows users to create personalized dashboards and visualize data for informed decision-making.
Managers can generate graphs and charts to analyze revenue by inspector, inspections by zip code, top agencies, revenue by service, and more.
Inspection Events
Spectora's commercial property inspection app allows users to link separate calendar events directly to an inspection, providing convenient access from both the web and mobile app.
It can be used for a variety of purposes, including tracking radon equipment drop-offs and pick-ups and managing water sample pick-ups and drops-offs.
It also allows users to create a paper trail of their inspection and all associated activities. In addition, users can assign pay splits for certain events.
Service-Specific Automation
This feature allows users to customize automated emails and text messages based on different inspection services.
With this functionality, users can set up specific actions for each service type. For instance, in a "new construction inspection," users can include an 11-month follow-up reminder to schedule a re-inspection.
It streamlines workflow by automating reminders and notifications tailored to each inspection.
Plans and Pricing
Spectora provides two pricing options: monthly and annual.
The monthly plan is priced at $99 per user per month, with additional inspectors costing $89 per month.
The annual plan is available at $999 per user per year, with additional inspectors costing $828 per year.
Pros and Cons
Pros
Easy template customization. Spectora stands out for its user-friendly template customization options. Inspectors can easily modify templates, copy content from one template to another, and rearrange sections within reports.
Repair request builder. The software offers an excellent repair request builder feature, simplifying the process of creating and managing repair requests for clients.
Full-featured software. Spectora has everything you need to manage a home inspection business — from accounting to marketing, invoicing, and report writing.
Cons
High prices. Spectora is an expensive software. It's priced higher than many of its competitors.
App crashes. Some users have experienced occasional app crashes during inspections. This can be frustrating, particularly in challenging environments or areas with poor connectivity.
Integrations
Repair Pricer
Mailchimp
Google Calendar
QuickBooks Online
Google Maps
QuickBooks Payroll
QuickBooks Online Advanced
Inspection Support Network (ISN)
Blipp Reviews
RecallChek
Secure24 (ADT Alarms)
Hosta A.I. is an AI-powered commercial property inspection solution that automates onsite assessment by using AI spatial and material analytics.
Its patented AI technology produces accurate measurements, itemized material and content assessments, floor plans, CAD models, and more by using just a few photos.
This tool creates a streamlined experience for users involved in property protection, repair, and enhancement.
Features
Spatial Analysis
Hosta A.I. provides contractors, adjusters, assessors, and inspectors with the capability to generate detailed assessments of any room or space within minutes. This is without the need for onsite visits.
By simply requesting property owners to upload a few photos, the platform utilizes powerful AI technology to provide precise room measurements, material information, floor plans, and CAD models.
Risk Assessment
This feature is designed to expedite and enhance the evaluation of buildings and rooms for potential risks or damages, without an onsite visit.
It offers configurable APIs that allow users to easily integrate photo analysis and automated risk identification capabilities into their current property risk assessment tools and workflows.
Floor Plan Creator
This feature simplifies the process of generating accurate and detailed floor plans for properties.
With just a few photos of a building or room, Hosta A.I. automatically creates comprehensive floor plans, eliminating the need for manual measurements and drafting.
The entire process can be completed without an onsite visit to the building or room.
Bill of Materials
Hosta A.I. automates the identification, counting, and classification of objects and materials within a space while generating a detailed bill of materials.
Users can easily download, export, or integrate this information via API for quotes, estimates, and shopping carts.
The platform also offers automated integrations with estimation tools to accelerate damage assessments and streamline the repair process.
Plans and Pricing
Hosta A.I. offers a range of pricing packages tailored to different customer use cases.
The Automation Edition provides floor plans, measurements, square footage, and structural details extracted from simple photos.
It enables integrated workflows via email or message, without app downloads. Outputs can be generated in PDF, Excel, or through API integration.
Add-ons such as auto-generated CAD models are also available.
The Underwriting Edition allows users to understand the overall interior, including wall coverage and ceilings.
It provides insights into special appliances and materials, identifies unique features like smart home systems, and helps assess risks and building compliance issues.
Personal identifiable information (PII) can be filtered, and integration is possible through API or the web portal.
You can generate reports in PDF or Excel formats, or integrate them seamlessly into your existing system.
The Claims Edition offers automated image-to-sketch creation, upcoming features for damage size and material identification, integrated workflows via APIs, and PII filtering.
Integration with estimation platforms is also supported.
For custom pricing, users can collaborate with Hosta A.I.'s solution architects to automate their specific use cases for automatic remote property assessments.
Detailed pricing information is not provided on the website. Interested users should request pricing details directly from the company.
Pros and Cons
Pros
Excellent data security. Hosta A.I. ensures data security and industry compliance. It is built on the AWS cloud platform, incorporating robust security measures and best practices.
High-speed image analysis. Hosta A.I.'s AI technology boasts impressive scalability, allowing it to analyze millions of images per hour. This remarkable speed enables swift processing of large image datasets, ensuring efficient data analysis and accelerating decision-making.
Camera to 3D model. By using photos, you can create 3D models based on accurate measurements via the Hosta A.I. app. Hosta generates 3DMax, Revit, and ESX files.
Cons
New company. The company was founded in 2020. It's relatively new. As such, it offers few third-party software integrations.
No pricing information. Pricing is not transparent. Users have to book a demo and speak with a sales rep to get pricing information.
Integrations
__
About the Author:
With over 20+ years of experience in real estate investment and renovation, Brian Robbins brings extensive knowledge and innovative solutions to the HouseCashin team. Over the years Brian has been involved in over 300 transactions of income producing properties across the US. Along with his passion for real estate, Brian brings with him a deep understanding of real estate risks and financing.