5 Best Digital Cameras for Real Estate Photography (2023 Reviews)
Real Estate Bees' editorial team asked a few industry leading real estate photographers to share their expertise on the best digital cameras for real estate photography to help our readers make a more educated purchase decision when shopping for a camera.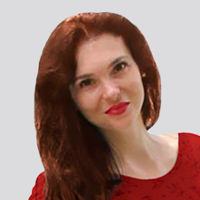 With the help of the experts, we ranked the most popular DSLR cameras used for photographing real estate from best to worst and described their features, pros and cons. Visiting retailers of the listed products by clicking links within our content may earn us commissions from your purchases but we never receive any compensation for the inclusion of products and/or services in our consumer guides. Read our editorial guidelines to learn more about our review and rating process.
All of these digital camera models can be used with a wide angle lens, which is a common practice in real estate photography. We will start with SONY a7 III selected by most of our experts as the best model on the market.
Camera Highlights
Mirrorless
Compact and fast
Video feature
HDR feature that captures dark or bright areas of the house
Features a series of lenses that work well in capturing small spaces
Low noise grain
Works Best For
Architectural photography
Daytime photography
Twilight photography
Interior real estate photos
Elevated photos
Macro/artistic photography
Pros
Incredible resolution
Best dynamic range
Good HDR processing
Doesn't need much adjustment per frame
Sharp
Lightweight
Works well with video
The Sony A7 III is a compact and fast camera with excellent resolution.
It has incredible resolution at 42 megapixels, sensitivity, dynamic range, processing speed, and shooting response in a strong, compact body.
Below are a few examples of photos taken with SONY a7 III by Donovan DeFerraro.
The dynamic range of the Sony A7 III is also topnotch and outperforms any other cameras in its price range for this feature.
It has the best dynamic range, especially during low-light scenarios.
Below are a few examples of photos taken with SONY a7 III by Ben Accinelli.
In addition, the Sony A7 III has good HDR processing and works well with video.
The biggest reason I chose this camera is because it works very well with video and not just photography. Especially now the demand for video has increased, so I recommend getting a camera that can handle both effectively.
Cons
Not ergonomically designed
Screen swivel is limited
Colors need to be adjusted
For some photographers, this model may not come across as user-friendly nor comfortable to use.
Ergonomics isn't the best and the screen swivel is very limited as well.
The colors produced by this model need to be adjusted as well.
Colors are a little hot and need to be adjusted.
Camera Highlights
Mirrorless
Flip-out screen
Full-frame sensor
Easy controls
Touch bar
Canon ecosystem
Video feature
Works Best For
Architectural photography
Daytime photography
Twilight photography
Elevated photos
Pros
Lightweight
Produces great video
Easily adapts to old lenses
Excellent RF glass
Good ecosystem
The Canon EOS R stands out for its features, particularly its RF glass.
I prefer this camera for its flip-out screen, full-frame sensor, and easy controls. It also easily adapts to old lenses and still uses the best RF glass in the market.

I also prefer Canon for its ecosystem. It's lightweight and fits the specific needs of real estate photography. It also produces great video for its price range.
Cons
The touch bar feature has no practical uses
This camera's touch bar is pretty much useless.
Camera Highlights
Mirrorless
Lightweight gear
In-camera image stacking
In-camera WiFi transfer capability
Works Best For
Architectural photography
Daytime photography
Twilight photography
Headshot photography
Pros
Excellent dynamic range
Super fast focus
Lightweight
In-camera WiFi capability enables easy photo delivery
Olympus OMD EM-1X offers value for its features.
It has excellent dynamic range in exposures, has super fast focus yet has a lightweight gear. Besides having superior dynamic range for HDR photos and in-camera image stacking, in-camera WiFi transfer to iPad allows for immediate client delivery.
Cons
Doesn't perform well in low light conditions
Large and heavy
Inconvenient menu
Camera Highlights
Pentamirror viewfinder
Lightweight gear
Compatible with most Canon lenses
Works Best For
Architectural photography
Daytime photography
Twilight photography
Headshot photography
Landscape photography
Pros
Lightweight
Affordable
Simple to use
Compatibility with most Canon lenses
A good camera for newbie photographers
What makes the Canon EOS Rebel T6 a good camera for real estate photography beginners is its budget-friendly price, on top of its outstanding features.
This is the first and only camera I have needed! There are a ton of Canon lenses that are compatible with this camera. This is a good camera for real estate photography because it's affordable, lightweight, and simple to use even for a beginner.
Below is an example of a photo taken with Canon EOS Rebel T6 by Moses' company MG3 Photography.
Cons
Screen does not pop out
Doesn't have a touch screen feature
Shutter is a bit louder than in newer cameras
Camera Highlights
Works Best For
Architectural photography
Daytime photography
Elevated photos
Twilight photography
Pros
Offers plenty of room for wide shots and cropped details with plenty of resolution
Good for for real estate video production
The Sony a7R III matches the camera system I use for real estate video production, Sony a7S II. What I like about it is that it's mirrorless, and at 42 megapixels, it gives plenty of room for wide shots plus cropped details with plenty of resolution.
Cons
Availability and variety of lenses
When the Sony mirrorless system first came out, there were concerns about the availability and variety of lenses. Since that time, Sony has produced a wide variety of lenses to cover a real estate photographer's needs.
To check which lenses best suit your Sony camera, read our guide on the best Sony lenses for real estate photography.
What Is the Best Camera for Real Estate Photography?
Best Overall: Sony a7 III
The majority of the real estate photographers surveyed pick Sony a7 III as the leader among the best cameras for realtors. With its compact, lightweight body, it packs all the important features that a real estate photographer needs:
incredible resolution
excellent dynamic range
good HDR processing
outstanding sharpness
compatibility with most video equipment
Best for Newbies
Canon EOS Rebel T6
What makes the Canon EOS Rebel T6 a good pick for new real estate photographers is its reliability.
It is affordable for someone who is just getting into photography, but it is also reliable for a professional.
The Canon Rebel series is a good camera to own when starting out in the business.
Start with the Canon Rebel series and learn about different lenses to know what you'll need to capture the best photo.
Sony a6400
If you need a camera that delivers without breaking the bank, the Sony a6400 is a smart choice. It is feature-rich for a camera that is below $1,000.
It has 24MP, is small and lightweight, offers excellent image quality, and pairs nicely with the FE12-24mm F4 lens for real estate.
Any Crop-Sensor DSLR
Professionals advise that newbies need not spend a fortune when getting started in real estate photography. A good crop-sensor DSLR can get the job done and can be a good learning tool as they go along.
Start with a low-end, crop-sensor DSLR, and see if you can cut it. Once you know this is a thing, then upgrade your equipment as you go.
Small, mirrorless crop cameras are good for beginners. You don't need to break the bank on a full-frame camera and lens if you're just starting out. Just as long as the camera shoots raw images, you can make any photo look amazing with any/all editing programs.
Experts' Choice Breakdown for Real Estate Photography Cameras
5 Expert Tips on How to Choose the Best Camera for Real Estate Photography
#1 Know the Right Camera Brands
Looking for a good camera brand makes all the difference, so make sure you know the right brands.
Avoid off-brand cameras that you've never heard of or high-end photographers haven't mentioned.
Avoid any brand that doesn't fit with your lifestyle or shooting style, or doesn't adapt to the lens collection you've built up over the years.
#2 Get Advice from Fellow Photographers
If you're eyeing a certain camera for a while but just don't know if it's a good fit, getting advice from colleagues can help you make that choice.
Getting feedback from colleagues or others in the business has allowed me to know about certain models that are a better fit for the work that I do. For example, I personally don't have a Sony A7 III, but many of my colleagues do, and I've heard that it's a very, very good choice for photographing real estate, so I'm hoping to switch soon.
#3 Start Small but Don't Go Cheap
If you know you'll be in the real estate photography industry for a while and need to build cash, start small with the camera body. Full-frame is ideal because of low noise, but rent a camera first to try out, especially if you're going to drop a couple thousand dollars on the purchase.
However, starting small doesn't mean getting your hands on the cheapest brand.
If you are serious about your photography and have to provide excellent images for whatever reason, do not look for the cheapest cameras.
Instead, get the best camera you can afford and allow a budget for other essentials.
Spend on lenses, memory cards, extra batteries, tripod, etc. A camera with 20 megapixels will do fine for real estate photos; full frame/APS-C doesn't really matter. A 16-35mm equivalent lens is a great place to start for most real estate photography; a longer lens like a 24-70mm is great for detail work.
#4 Know the Right Specs
Real estate photography entails capturing a property in the best angles, which is why it is important to be in the know when it comes to the camera specifications that will get this done right.
Read this comprehensive article created by professional photography experts about 30+ real estate photography tips if you want to learn how to properly shoot real estate.
Consider getting a camera that has a bracketed timer, so you can set your camera on a timer and it will take multiple shots to create an HDR bracket. This will reduce costs in having to buy a shutter release or relying on your phone connection to take a shot in order to prevent camera shake.
On top of having a bracketed timer, exposure comp, aperture priority mode, and interchangeable lens option are qualities to look for when choosing the best camera for real estate agents.
Dynamic range, camera speed, and lens adaptability are the main factors in selecting the best camera for real estate photography.
The Sony line stands out front with stabilization on their mirrorless sensors, allowing the freedom to shoot sharp real estate and architectural photos without a tripod.
Look for crisp clean images, good battery life, and easy HDR images straight from the camera.
Apart from the right specs, it doesn't hurt as well to take into consideration how large each file size will be.
Ultimately these file sizes will be taking a lot of your hard drive space.
#5 Pick the One that Feels Right
At the end of the day, choosing the best camera for taking real estate photos is all about what feels right for you.
Just make sure you have a camera that is comfortable in your hand as well as on a tripod.
It really doesn't matter so much on camera specs as it does on the quality of glass and how you compose the shot and control light.
And, as long as you take care of your camera, it will last forever, so anything you purchase will be an investment.
Learn More About Real Estate Photography Equipment