How Hard Is It to Pass the New York Real Estate Exam for the First Time in 2023?
In this post, I will show you how to pass the New York state real estate salesperson exam and share some additional tips to make it less stressful.
I have been in the real estate industry for nearly a decade and currently work as the Chief Operating Officer at Oxford Property Group, one of the largest real estate agencies in the city.
I am also an associate broker and helped countless real estate agents in New York get their licenses to start a career in real estate.
Let's dive right in!
How Hard Is It to Pass the New York Real Estate Exam?
Passing the real estate exam is not hard, you just need to prepare for it. You are already on the right track by reading this article: it shows that you care.
If you follow the advice above, I am sure that you will do well.
What Is the Real Estate Exam Pass Rate in New York?
You might be wondering how many people pass the state exam.
The answer is that approximately 60% of people pass the NY State real estate salesperson exam on their first attempt and over 80% of people pass it on their second one.
How Many Questions Are on the New York Real Estate Exam?
There are 75 multiple-choice questions on the NY State real estate salesperson exam. You will have 90 minutes to answer all the questions so you should plan for approximately 2 hours taking the exam.
How Many Math Questions Are on the New York Real Estate Exam?
There are approximately 10-15 math questions on the exam but it can change depending on which set of questions you get.
What Score Do You Need to Pass the Real Estate Exam?
You need to score 70% or higher. Since there are 75 questions, it means that you need to answer 53 questions correctly to pass.
Real estate exam results are reported as either passed or failed—you will not receive a numerical score.
What Happens if You Fail the Real Estate Exam in New York?
If you fail the exam, you will need to try again. There are no consequences other than paying the $15 each time.
How Many Times Can You Fail and Retake the New York Real Estate Exam?
The good news is that there is no limit to how many times you can try to pass the state exam.
How Long Do You Have to Wait to Retake the New York Real Estate Exam?
You are only allowed to schedule one exam at a time. If you find out that you failed the state exam, you can go ahead and schedule it again right away.
There is no mandatory wait time in between.
Read our article on how long it takes to get a real estate license in New York to get an idea of the estimated timeline to complete the licensing process.
Do You Have to Pay to Retake the New York Real Estate Exam?
Yes, the state exam costs $15 each time.
How to Pass the New York Real Estate Exam the First Time?
It's neither a secret nor a surprise, the best way to pass the state exam is by studying seriously.
You can do everything right and follow all the advice here but if you don't have the necessary knowledge, you simply won't succeed.
How to Study for the New York Real Estate Exam
Before taking the state exam, it is required that you complete the 77-hour course at any of the top real estate schools in New York and pass the school exam. Real estate courses can be classroom-based and online.
Our guide will help you decide whether online or classroom-based real estate courses work better for you.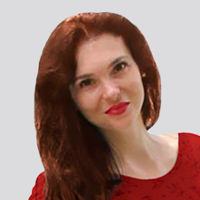 If you are considering taking online classes to get your real estate license in the state of New York, you can save up to 40% on your education costs by utilizing this special PROMO code that is exclusively available only to our readers.
Consider the school exam a practice test as it is usually harder than the state exam. If you can pass your school exam, you will likely succeed at the state exam.
Most schools, for an additional fee, also offer exam prep cram courses. This is not typically necessary unless you feel it will supplement your test preparation strategy.
Everyone studies and plans differently. Do what you think is best for your aptitude.
Of course, the safest way to prepare for the exam is by reading the entire book carefully, multiple times, and memorizing key terms and formulas.
Please don't make the same mistake as I did. I only read the first half of the book and went for the exam, then failed miserably.
Where to Get an Idea of What Is on the New York Real Estate Exam?
Your school should be able to provide practice tests, and your teacher is usually up-to-date on the latest trends for the state exam questions.
I recommend asking them as to what to expect as they have constant feedback from students.
You should also pay attention to your teachers: they usually emphasize what they expect to be on the test and cover those sections in more detail.
8 Tips for Passing the New York Real Estate Exam
1. Plan your day carefully and arrive early
You need to give yourself plenty of time to get to the exam site. The last thing you want is arriving stressfully because of traffic or train delays.
2. Sleep and eat well
It is essential to be in good spirits and capable of focusing, so eat before the exam and sleep at least 8 hours.
3. Don't study or take practice tests on the day of the test
It can create anxiety and increase stress.
4. Keep track of time during the exam
Do not stress over it but have a general idea of how many questions and how much time you have left.
5. Skip the question if you don't know the answer
You can come back to it later.
6. Don't rush giving the answers
Read every answer and every question carefully.
7. Ignore others in the room
There will be people who finish in 20 minutes, but it makes no difference to you.
8. Don't change your answer
Statistically proven that it is usually a bad idea. Only change it if you are 100% sure.
You can also read more tips on how to pass the real estate exam the first time from one of our experts, Kristina Morales.
What Is the Cost of Taking the New York Real Estate Exam?
The state exam costs $15 each time, however, there are other steps in the process of obtaining a New York real estate license and there is a cost associated with most of them:
1. Complete a 77-hour course that is approved by the Department of State (online or in-person)
Cost varies between $99 – $1,000.
2. Pass your school exam
Included in the cost of the 75-hour course
3. Pass your state exam
$15
4. Find a sponsoring broker
Free
5. Submit your application with the Department of State
$55
For a complete breakdown of licensing expenses, read our article tackling how much a real estate license in NY is.
You may also need to declare your criminal history as part of your license application. Read all about this in detail in our article on the topic – Can You Get a New York Real Estate License with Violations?
After passing your exam and becoming one of the licensed real estate agents in New York, you still need to get prepared for your real estate career.
Find out what is the next step after passing your real estate exam from one more article by another real estate expert.
Joining a real estate team can also help kickstart your career. It's the easiest way to help you network with the right people and gain clients.
Learn from the experiences of industry experts sharing their insight into the life of a real estate agent as a career.
To help you build and grow your real estate career quickly, we at Real Estate Bees created a directory for real estate professionals.
It's designed to help you get more exposure for your business, including receiving leads. Create a free profile by signing up here.
---
About the Author
As Chief Operating Officer of Oxford Property Group, Jules Borbely ensures that the company remains an innovative and dynamic brokerage firm for over 800 agents. Jules is a Certified Buyer Representative – a designation given to less than 1% of all licensed agents – by the Real Estate Board of New York (REBNY). Jules regularly holds seminars to educate others about the sales process. He is also a Certified Home Stager by the New York Institute of Art and Design. Working with a mixture of A-list celebrities, famous politicians, professionals, and friends, Jules maintains excellent and consistent levels of attention for each individual. He strives to maintain expert knowledge of the real estate market to accommodate his clients, whether they are selling, buying, leasing, or investing.
__
If you want to contribute your expert advice on a topic of your expertise, feel free to apply to our Expert Contributor Program.