Top 8 Mortgage Lead Generation Companies for Loan Officers, Brokers and Lenders (2023 Reviews)
Real Estate Bees' editorial team asked a number of industry-leading lenders and mortgage brokers to share their expertise on the best mortgage loan lead generation providers to help our readers make a more educated purchase decision when choosing a service provider for their needs.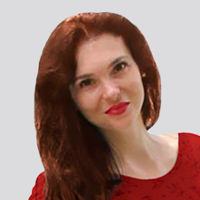 With the help of the experts, we identified the best mortgage lead generator companies for loan officers, mortgage brokers, and lenders and evaluated their features and pricing information. Visiting retailers of the listed products by clicking links within our content may earn us commissions from your purchases, but we never receive any compensation for the inclusion of products and/or services in our consumer guides. Read our editorial guidelines to learn more about our review and rating process.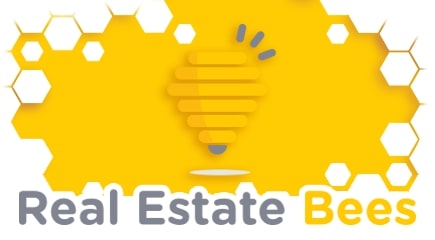 CREATE FREE ACCOUNT
Real Estate Bees (REB) is a go-to online resource for proactive real estate professionals who are committed to growing their business.
The REB platform is dedicated to empowering industry pros with cutting-edge technology, invaluable insider knowledge, and innovative game-changing marketing strategies.
One of the company's flagship products is lead generation for real estate lending professionals.
Real Estate Bees offers a one-of-a-kind program that helps generate FREE and PAID qualified borrower leads for mortgage brokers and lenders in their target market.
In other words, as a free member of the platform, you will have an opportunity to generate free leads, as well as get access to industry's most advanced real estate Lead Marketplace where you'll be able to purchase high-intent, geo-targeted borrower leads.
Real Estate Bees offers the following lead types for real estate lending companies:
residential real estate borrower leads
commercial real estate borrower leads
residential property refinance leads
commercial property refinance leads
Features
Pro Directory
The platform allows you to create a comprehensive business profile and have an opportunity to get in front of a high-intent, geo-targeted audience that utilizes our Pro Directory to find reputable real estate lenders.
Property Marketplace Widget
Another powerful, yet completely free, lead generation tool accessible exclusively to members of the REB platform is its renowned Property Marketplace Widget for lenders.
This cutting-edge piece of technology is designed to help residential and commercial property loan officers, brokers, and lenders originate more loans by easily placing lead generating real estate marketplace on their websites via an embeddable widget.
Lead Marketplace
Every member of the REB platform automatically gets access to a massive inventory of qualified inbound borrower leads through the most advanced real estate Lead Marketplace in the industry.
The marketplace lets residential and commercial lenders purchase inbound, geo-targeted real estate borrower leads in real time from a single, easy-to-use dashboard.
Pricing
Real Estate Bees offers free and paid leads to mortgage professionals. Free leads can be earned by being active on the platform.
The activities include things like fully filling out a business profile, encouraging clients to leave honest reviews on the platform, contributing informative content to a blog, responding to periodical surveys, etc.
For paid leads, there are different payment models:
Paid upfront (pay-per-lead, monthly fixed subscription, custom campaigns)
No upfront cost (pay-at-closing referrals)
Shared expense (with partners such as lenders, investors, or other real estate vendors)
The rates aren't disclosed on the website because Real Estate Bees leads are priced based on different parameters such as location, competition, provider, etc.
Pros and Cons
Pros
Ability to get free leads
Precise geo-targeting capabilities
Granular filtering ability
Multiple payment models available
World-class dedicated support
Access to resources helping you expand your online presence and establish yourself as a go-to industry expert
Cons
The platform is relatively new so its interface changes often as it evolves
At this stage, the platform has limited integration with other online tools
Integrations
Good Vibe Squad is a mortgage lead source for loan officers and lenders that uses Facebook advertising to generate high-quality leads for mortgage professionals.
Its unique feature is its proprietary "Smart Funnel" that is designed to capture leads from Facebook and qualify them before they are sent to a mortgage professional.
The Smart Funnel uses automated messaging to prequalify leads and ensures that only the most qualified leads are sent to the mortgage professional.
This results in higher conversion rates and saves time for mortgage professionals who no longer have to manually sift through unqualified leads.
Good Vibe Squad also provides detailed reporting and analytics to help mortgage professionals optimize their campaigns and achieve maximum ROI.
Features
Exclusive mortgage leads. Good Vibe Squad's mortgage lead generation feature gives you exclusive mortgage leads that are likely to turn into real business, so you can focus on closing deals.
Advanced reporting capabilities. The platform provides detailed analytics and insights into the performance of campaigns, allowing loan officers to track their progress and optimize their strategies accordingly. With this tool, loan officers can identify which campaigns are performing best and adjust their approach to maximize ROI.
Loan More CRM. The CRM automates certain tasks, such as booking appointments and sending out appointment reminders. With its automation capabilities, loan officers can set up automated follow-ups and reminders, ensuring that no lead is forgotten or lost in the shuffle. The platform also offers automated messaging, allowing loan officers to reach out to potential leads via email or text message.
Plans and Pricing
Good Vibe Squad offers customized plans and pricing for its clients depending on several factors, including the size of your team and the locations you intend to cover.
However, no matter which plan you choose, you will be required to pay an advertising spend of $1,000 per month when partnering with them.
Pros and Cons
Pros
Coaching/team training. This company provides you and your team with the scripts and training you need to achieve your lead generation goals.
Quick and efficient lead generation. You can typically start receiving leads within just 24-48 hours of your advertising campaigns going live.
Cons
Expensive costs. Their prices can be very high. They require an initial payment of $3,500 for the first month and then $2,500 every month thereafter. This includes $1,500 for their services and an additional $1,000 for them to run ads on your behalf, which can be a substantial expense for most lending businesses.
Leads may not always be of high quality. It is possible that some of the leads may not be a good fit for your business, or may not convert into actual customers.
Integrations
Zillow
Google local SEO
Google Tag Manager
ProspectNow by Buildout is property intelligence software that identifies owners whose properties are expected to be sold or refinanced within the next 12 months.
It has a database of 18 million businesses and 155 million properties, including 45 million multifamily and commercial properties.
ProspectNow by Buildout provides some of the most effective prospecting tools for real estate brokers, loan officers, and mortgage lenders.
The company was acquired by Buildout in January 2022.
Features
Predictive analytics. Predictive analytics allows you to analyze data from all kinds of properties to give you information on which properties are most likely to get refinanced within the next 12 months.
Sales comp and MLS data. This feature allows you to access a wide variety of national listing data on residential properties, commercial properties, and the owners of those properties.
Customizable search filters. Users can create custom search filters based on specific criteria, such as property type, location, size and more, to help them find the most relevant leads quickly and easily.
Property and owner details. One of the standout features of the platform is its ability to provide instant access to detailed property information and owner contact details, including mailing addresses and telephone numbers. This allows users to quickly and easily reach out to potential leads and start building relationships.
Plans and Pricing
ProspectNow offers a 3-day trial of its platform. The residential property plan costs $119 per user per month.
However, you'd need to speak with one of their sales representatives about their commercial property and mortgage leads pricing.
Pros and Cons
Pros
Huge database of property owners. PropectNow has an extensive database of property owners. This can be an advantage for lenders looking to target specific property owners and get in touch with potential customers who might be interested in mortgage services.
Predictive analytics feature. ProspectNow gives you insights into leads that are likely to move within the next 12 months, so you can reach them first before anyone else.
Cons
Unclear or unreliable pricing information. This lack of transparency can make it difficult for businesses to accurately budget for their lead generation efforts or understand the true cost of the service. Without clear pricing information, businesses may also be at risk of hidden fees or unexpected charges.
No lead nurturing feature. You can only use the platform to find or verify potential lead information. It offers no exclusive lead generation or lead qualification solutions. And there is no CRM or lead follow-up tool for lead nurturing.
Integrations
Chainlink
Google Analytics
NeverBounce
Loanbright is one of the best mortgage lead generation companies. It has been in business for over 20 years.
Loanbright's offerings include a unique Season Pass feature that helps loan officers close more business.
Loanbright also offers exclusive membership where they drive and assist members with lead generation. They offer monthly plans starting at $200 per month.
Features
Season Pass. Loanbright's Season Pass provides loan officers with a seamless way to access exclusive mortgage leads, as well as Loanbright's sales and marketing tools for mortgage loan officers. Each loan officer is given their own login, or "seat," allowing them to create a better consumer experience and increase their chances of closing more loans.
Customized dialer system. Loanbright's dialer system is a customized solution that helps loan officers increase their chances of generating more conversations, quotes, and ultimately, 5-10 more loan applications each month.
The Hometown lending program. This is a unique offering from Loanbright designed to help borrowers in their local communities. This program allows borrowers to connect with local lenders who have a deep understanding of the local real estate market and can provide tailored lending solutions.
Plans and Pricing
This software for mortgage lenders charges a flat monthly fee of $200. With this fee, you have unlimited access to the Season Pass marketing and prospecting tools for a month.
Pros and Cons
Pros
Offers different solutions for mortgage lead generation. Lenders can either do hands-on prospecting through the Season Pass feature or reach out to purchase leads from Loanbright.
They replace leads. In the event that a lead has incorrect or incomplete information, Loanbright replaces it with a verified lead.
Cons
Non-exclusive leads. Leads are not exclusive. You'll have to compete with other lenders for the same leads.
Poor online presence. This is one of the oldest mortgage lead generation companies for loan officers, yet their website is scanty and they have few reviews.
Unresponsive customer service. Several customers have complained that the company's customer service was unresponsive.
Integrations
Agent Legend
Salesforce
Mojo
Velocify
a la mode
Salesforce
LendingTree is one of the oldest and most trusted mortgage lead providers for mortgage brokers.
The company connects brokers, lenders, and loan officers with potential leads through its lead generation tools for mortgage brokers.
The company has been in business for more than 20 years, and it is currently worth more than $300 million.
It serves as a marketplace for lenders and mortgage brokers to connect, and is arguably the best place to buy mortgage leads that are pre-qualified.
Features
Lender support and training. You'll enjoy access to various services such as account management, support, and training that can help you grow your lending business.
State-of-the-art filters. This feature allows you to narrow down your leads by filtering out those who do not qualify for the kind of loan you offer.
Canopy. Canopy allows you to view real-time data for effective capacity planning and lead management. It also helps you make informed decisions through analytics.
Plans and Pricing
There are no set prices or plans for leads on LendingTree. The price of leads depends on several factors, including the quantity and timeframe you choose.
An average lead costs around $30 to $100 on LendingTree.
Pros and Cons
Pros
Lender training programs. With LendingTree's training programs, lenders can learn how to effectively engage with prospects, improve their conversion rates, and provide exceptional service to their clients.
Active contact center. They have an active team that handles customers seeking financial products. These customers are rerouted to certified lenders.
Trusted brand and name. LendingTree has established itself as a reputable and reliable leader in the industry, with a long-standing history of providing quality services to both lenders and borrowers. This reputation can help lenders who use LendingTree's platform generate leads by instilling confidence and trust in potential borrowers.
Cons
Competition for leads. Since LendingTree is a popular platform that attracts a large number of lenders, it can be challenging to stand out from the crowd and capture the attention of potential borrowers. This can result in a more competitive and potentially costly lead conversion process, which may not be ideal for all lenders.
Payment for certifications or badges. You have to make certain payments to get a lender certificate on LendingTree.
Integrations
Blueshift
Shape Software
Salesforce
TransUnion
Jornaya
Google Analytics
leadPops is powerful mortgage lead generation software that offers a variety of unique components for your lending website to optimize it for getting more leads.
One of its key strengths is its ability to provide customizable lead capture forms and landing pages that are specifically designed for mortgage professionals.
These forms and pages are optimized to increase conversion rates and generate high-quality leads.
In addition to its lead capture capabilities, leadPops also offers advanced lead nurturing and follow-up tools.
With its automated email and SMS campaigns, mortgage professionals can easily stay in touch with leads and keep them engaged throughout the buying process.
Features
Lead funnels. Lead funnels are used in automated marketing campaigns that include customized landing pages, automated emails, and targeted ads to capture leads and convert them into customers. One of the unique strengths of leadPops is its integration with over 2,000 apps through Zapier, making it easy to connect with popular mortgage CRMs and email platforms.
ConversionPro™ websites. These mortgage lead generation websites are optimized for mobile devices, feature easy-to-use content management systems, and come with built-in lead capture forms. Businesses can also customize their websites to match their branding and unique style.
Expert marketing services. leadPops offers a range of services, including web design, search engine optimization, PPC advertising, content creation, and social media marketing. These services are designed to help businesses maximize their reach and generate more leads.
Plans and Pricing
leadPops offers three different plans based on the number of users you have.
They include Individual Loan Officer, Team or Branch for small to medium teams, and Large Team & Enterprise for teams with 100 to 1,000 members.
All leadPops mortgage features, including conversion funnels and automated lead follow-ups, are available on all plans. Request a demo to get a price for each plan.
Pros and Cons
Pros
Qualified and efficient team. leadPops' team is highly efficient and knowledgeable when it comes to mortgage advertising.
24/7 customer support. You can call the company's customer service team at any time.
30-day trial evaluation period. You can take advantage of the 30-day trial evaluation period. During this time, you can test the platform's features and capabilities to determine if it is the right fit for your business before making a long-term commitment.
Cons
Non-transparent pricing. The company's website does not display prices.
Leads are not guaranteed. Some users have complained about not receiving leads through the platform. The success of leadPops in generating leads for your business may depend on various factors, such as the quality of your website, the effectiveness of your marketing strategies, and the competition in your target market.
Integrations
LeadMailbox
MLO Shift
Mortech
Salesforce
Shape
Total Expert
Velocify
Kaleidico is one of the best internet mortgage lead generator services, helping mortgage professionals generate highly-targeted and qualified leads that are likely to convert into closed loans.
Kaleidico operates on a pay-per-performance model, ensuring that clients only get leads that meet their specific criteria.
This helps clients save money and ensures that they receive high-quality leads that are more likely to close.
Kaleidico also offers a range of capabilities that help mortgage professionals grow their lending business and increase their ROI.
These capabilities include landing page optimization, retargeting campaigns, and lead nurturing systems.
Features
Web design service. They create visually appealing and user-friendly mortgage lead generation websites. Additionally, they offer custom landing pages that are designed to capture leads and drive conversions.
SEO service. Kaleidico uses a range of techniques to optimize content for search engines and improve website structure and navigation. They also create backlinks to improve website authority, which can help mortgage lenders rank higher in search results and attract more organic traffic.
PPC service. They create and manage campaigns on various platforms, including Google Ads and Bing Ads, to help their clients target specific audiences and generate leads quickly. They also optimize campaigns for maximum ROI, ensuring that mortgage lenders get the most out of their advertising budget.
Plans and Pricing
Kaleidico's plans and pricing are tailored to the needs of each lender. To get a quote, contact a Kaleidico agent or request a demo.
Pros and Cons
Pros
High-level marketing expertise. They have an experienced team of marketers and creatives that can help fulfill your lead generation goals.
Beautiful website templates. They offer stunning and professional website templates for mortgage businesses.
Cons
Pricey. Kaleidico is built for companies that can spend up to $100,000 on ongoing lead generation.
Integrations
Kinship
Denver PPC
Google Analytics
Top of Mind Networks is a sales and marketing company that offers mortgage lead generation and management software for loan officers, lenders, and brokers called Surefire CRM.
Its software helps you create forms and landing pages, and create marketing content for lead generation and lead nurturing.
It also features interactive calculators and on-demand print and closing gift services for referral marketing.
The software also alerts you to new lead opportunities by using predictive analytics to pinpoint borrowers that are ready to apply for a loan.
The company was recently acquired by Black Knight for $250 million.
Features
Surefire CRM. Surefire CRM is Top of Mind Networks' customer relationship management system. It helps mortgage lenders manage their customer database and automate their marketing efforts. With Surefire, mortgage lenders can create personalized marketing campaigns based on customer data, such as loan type, credit score, and more. They can also track customer interactions and follow up on leads more effectively.
Power Calls. The Power Calls feature in Top of Mind Networks allows users to create a follow-up list and make consecutive calls automatically. This feature is integrated with Surefire CRM, allowing users to auto-dial and track their leads. It also allows users to leave pre-recorded voicemails while the next call is dialed, so there is no waiting time.
Surefire Creative. Top of Mind Networks offers content marketing services to help mortgage lenders attract and engage potential customers. They create high-quality content — blog posts, videos, email content, and social media posts — designed to educate and inform.
Plans and Pricing
This company offers different plans and pricing depending on the size of your business.
The price covers a range of features, including email marketing, marketing content generation, and lead generation. Request a demo or quote to learn more about their pricing.
Pros and Cons
Pros
High-quality video messaging features for lead nurturing. With Power Video in the Surefire CRM, mortgage lenders can create effective face-to-face communications with customers and prospects without any need for extra software.
Powerful workflows. With customized workflows, users can easily manage leads, follow up with prospects, and stay organized throughout the entire lead generation process.
Cons
Absence of pricing information on their website. Without clear pricing details, potential clients may find it difficult to determine if the service is within their budget or if it is worth the investment. However, interested parties can still request pricing information directly from Top of Mind Networks.
Limited reporting features in the CRM. The lack of robust reporting tools may hinder the ability to make data-driven decisions and optimize lead generation strategies.
Integrations
BombBomb
Adwerx
BeSmartee
Byte Software
Cardtapp
MobilityRE
__
About the Author:
Kristina Morales is both a licensed mortgage loan originator and real estate agent in the State of Ohio. Inspired by her years of working with buyers and sellers and seeing a need for more consumer education, Kristina created loanfully.com, an online educational resource for borrowers and industry professionals. In addition to real estate sales and mortgage lending, Kristina had an extensive corporate career in banking, treasury, and corporate finance. She ended her corporate career as an Assistant Treasurer at a publicly traded oil & gas company in Houston, TX. Kristina obtained her MBA from the Weatherhead School of Management at Case Western Reserve University and her B.A in Business Management from Ursuline College.