Top 10 Mortgage Loan Officer Software Systems & Mobile Apps (2023 Reviews)
Real Estate Bees' editorial team asked a number of industry-leading lending professionals to share their expertise on the best mortgage lending software tools to help our readers make a more educated purchase decision when researching available solutions.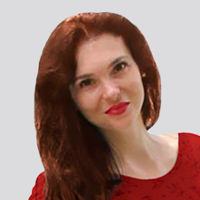 With the help of the experts, we identified the best mortgage loan software and evaluated their features, plans, and pricing information. Visiting retailers of the listed products by clicking links within our content may earn us commissions from your purchases, but we never receive any compensation for the inclusion of products and/or services in our consumer guides. Read our editorial guidelines to learn more about our review and rating process.
HES FinTech — Best Mortgage Origination and Processing Software
HES FinTech is a comprehensive lending platform tailored to financial institutions of all sizes.
The system uses artificial intelligence (AI) to automate workflows, reduce operating expenses, and implement AI scoring.
From loan origination to loan closing, the platform automates and streamlines the entire loan cycle.
Features
Automated Credit Scoring
As one of the top mortgage lender tools leveraging automation, HES FinTech ensures accurate decisions are made during the loan origination process.
By seamlessly integrating KYC processes, leveraging AI-based credit scoring models, and providing granular data access, the system effectively eliminates human errors.
Landing Page
HES FinTech offers a specialized landing page for mortgage lenders dedicated to digital onboarding.
It presents a fully customizable white-label loan website, designed to boost application numbers, streamline approval procedures, and deliver an exceptional user experience.
The platform allows businesses to seamlessly align the customer onboarding platform with their unique brand identity, merging UI/UX design with distinct brand aesthetics to bolster user engagement.
Borrower Portal
The software offers a mortgage lender mobile app through which borrowers can apply for loans, track application progress, and view active and repaid loans from a consolidated dashboard.
They can also view/cancel applications, and examine repayment schedules. The tool centralizes various borrower actions, enhancing accessibility.
It also offers flexible settings that can be customized to fit with the lender's distinct business model.
Back Office
HES FinTech's mortgage back office system encompasses comprehensive loan application management through an end-to-end digital process that involves verification, scoring, underwriting, and a four-eye check.
It facilitates access to borrowers' data and loan history. Users can view loan attributes, parameters, related transactions, and dynamic amortization schedules.
Plans and Pricing
HES FinTech offers customized pricing solutions tailored to meet the specific needs of its clients.
To learn more about their pricing plans, individuals can request a demo and receive detailed information directly from the company.
Pros and Cons
Pros
High customization capabilities. As one of the best mortgage software vendor companies, HES FinTech allows users to tailor the software to their unique business models, streamlining operations and efficiency. This means that users can personalize the platform to align with their branding, workflows, and processes, ultimately streamlining their operations and improving efficiency. It also offers users branded mortgage lender apps.
Highly skilled team. The team comprises experienced professionals, including developers, project managers, and business analysts, dedicated to ensuring customer requests are addressed promptly and effectively.
Rapid deployment. HES FinTech provides fast and efficient deployment, typically taking less than a month. This allows businesses to quickly transition to the platform, minimizing disruptions and accelerating benefits.
Cons
Limited admin control over backend processes. The platform offers the admin user limited control over backend processes and the database. These limitations force them to rely heavily on technical support to adjust workflows, integrations, and configurations.
High price. Some users have expressed dissatisfaction at its relatively high cost compared to similar products on the market.
Integrations
VoPay
Acquired.com
Twilio
SendGrid
Ondato
Zum Rails
Stripe
Enable Banking
Nordigen
Vector ML Analytics
Jumio
PandaDoc
Amazon QuickSight
GiniMachine
Calyx Software — Best Mortgage Underwriting Software
Calyx Software, a leader in mortgage loan software programs, offers a comprehensive mortgage loan origination platform that provides tools for loan application and processing to lenders at various levels.
It offers automated decision-making, audit trails, customer tracking, analytics, and pipeline management.
Calyx additionally facilitates electronic signature capture, email follow-ups through a unified portal, and seamless document sharing, making it a stellar compliance-focused mortgage platform software for banks, credit unions, mortgage lenders, and brokerages nationwide.
Features
Record Management
Calyx offers a single system of record to users.
By seamlessly integrating its portfolio producer functionality with its native loan origination systems, Zenly, PointCentral and Path, this feature consolidates all pertinent data in a unified location.
This integration enables streamlined access to portfolio loan pricing and essential information.
Report Generation
This automated mortgage underwriting system provides advanced capabilities that ensure easy tracking and preservation of essential data.
It automates the recording of every rate quote, lock request, and findings report, eliminating the need for manual intervention.
It also allows the automated creation of findings reports, branded with the company logo.
This saves time and ensures a polished and consistent look. These reports are crucial for audits, board reviews, and regulatory submissions, ensuring constant readiness and compliance.
Credit Report and Loan Records Analysis
Calyx offers users a comprehensive analysis of credit reports and loan file data. This functionality accelerates decision-making processes and optimizes operational efficiency.
It incorporates tailored loan calculations, eliminating the need for cumbersome worksheets.
It also empowers users to effortlessly initiate rate lock requests with a single click, minimizing unnecessary steps and reducing the time required for crucial actions.
Pre-Qualification Calculator
This feature is designed to assist potential borrowers in estimating their borrowing capacity.
By gathering essential information such as estimated debt, income, and desired loan terms, this tool calculates the maximum loan payment a borrower can comfortably manage.
It utilizes the top and bottom ratios provided by the broker to offer accurate insights into the borrower's pre-qualification eligibility.
Flood Certification
Calyx facilitates seamless connectivity between users and approved flood certification vendors.
It allows loan officers to conveniently request flood certification reports through the designated flood certification category in the services menu.
This feature streamlines the process by automatically transferring borrower data from the loan file to the flood certification request screen, eliminating the need for manual data entry.
Plans and Pricing
Calyx Software pricing plans are not publicly available on the website.
Users deciding whether they want to buy mortgage lending software from Calyx are encouraged to request a demo to receive comprehensive information about tailored pricing options.
Pros and Cons
Pros
Ease of use. Users appreciate the software's ease of use, especially its step-by-step guidance through the application process. The user interface's similarity to the loan originator form also fosters familiarity and simplifies data input.
Scalability. The software's flexibility accommodates organizations of various sizes, ranging from small two-person teams to large loan processors.
Customization capabilities. The platform offers a high degree of flexibility, allowing users to tailor this mortgage loan lending system to their specific needs and workflows. Whether it's adjusting field labels, adding new fields, or rearranging sections within the loan origination system (LOS), Calyx makes it easy to make changes on the fly without requiring extensive technical expertise.
Cons
Inconsistent displays. Users have reported inconsistencies in displays, particularly on pages such as the Fees Worksheet. There are disparities in how information appears when printed versus when viewed on screen.
Old user interface. One of the commonly noted issues with Calyx Point's mortgage loan officer software is its dated user interface, which appears to be from the Windows XP era.
Not cloud-based. Calyx mortgage loan officer software operates as a localized, installed application, lacking cloud storage functionality.
Integrations
Shape Software
NXTsoft OmniConnect
BNTouch Mortgage CRM
Surefire CRM
ACRAnet
Advanced Data
Loansifter
Pre-Approve Me
Advantage Credit, Inc.
Unify CRM
QuickQual
CompenSafe
CoreLogic
CBCInnovis
FirstClose
Jungo Mortgage CRM
Sagent — Best Mortgage Servicing Software
Sagent is modern mortgage loan servicing software tailored to banks and private lenders, catering to a vast consumer base.
It gives consumers the ability to oversee their mortgage affairs from any location. Servicers benefit from reduced costs, scalable compliance, and elevated servicing value throughout market fluctuations.
This innovative mortgage loan software program redefines loan servicing by infusing the modern experience customers demand, as well as mirroring the efficiency seen in loan originations.
Features
Sagent CARE
This is a user-friendly solution designed for efficient management of both performing and non-performing loans.
Borrowers can independently handle payments, escrows, and other tasks while embracing a paperless approach.
This platform empowers borrowers to track home equity, access new offers, and stay informed about tax-related matters.
Datascape
Operating through a versatile cloud-based framework, Datascape helps loan servicers enhance operational management and business insights through effective data utilization.
It serves as the foundational platform through which Sagent delivers additional products aimed at providing servicers with valuable insights and analytics to further enhance their operational efficiency.
LoanServ
This cutting-edge platform revolutionizes loan servicing for various mortgage and consumer loan types.
Its intuitive design automates complex and labor-intensive tasks, significantly reducing workloads and costs.
With features such as adaptable compliance frameworks, real-time payment processing, and insightful reporting capabilities, the platform consistently delivers exceptional borrower experiences.
Sagent TEMPO
Sagent TEMPO empowers modern lending institutions to navigate the complex consumer loss mitigation cycle with ease.
This innovative platform provides end-to-end digital management solutions for all stakeholders involved, including borrowers, real estate investors, vendors, and regulators.
By streamlining intricate processes and facilitating a seamless transition across diverse default stages, Sagent TEMPO optimizes efficiency and reduces operational burdens.
With its intuitive configurability, this platform enables organizations to tailor their approaches to address unique borrower challenges.
Plans and Pricing
This mortgage broker tool doesn't publicly disclose pricing plans on their website.
Instead, they invite interested parties to reach out to their team directly to discuss customized pricing options that cater to their unique needs and requirements.
Pros and Cons
Pros
Configurable default management. Sagent TEMPO is a fully-configurable default management system that adapts to the unique requirements of borrowers, investors, attorneys, vendors, and regulators. This flexibility enhances the efficiency and accuracy of managing hardship lifecycles.
Lender communication tools. Sagent features comprehensive communication tools for lenders. By incorporating various channels for communication, such as email, SMS messaging, and chatbots, Sagent facilitates seamless interaction between lenders and borrowers throughout the entire lending journey.
Cons
Low number of real user reviews. Founded in 2018, Sagent has quickly gained recognition as one of the best mortgage loan software programs. But there are very few real user reviews. This means new users may find it difficult to get more first-hand information about the platform.
Confusing visual formatting. The software's visual format has been criticized for its lack of clarity. This can make it difficult for users to quickly identify line items and navigate through the interface.
Integrations
ICE Mortgage Technology
Experian Precise ID
Mr. Cooper
Manheim Market Report
Innovis Data Solutions
Loan Vision — Best Mortgage Accounting Software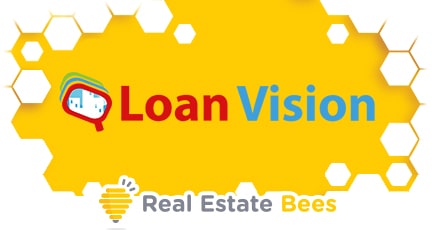 Loan Vision is a comprehensive mortgage accounting and financial management solution that merges advanced financial system functionalities with essential accounting tools tailored for mortgage brokers and banks.
These tools are meticulously designed to amplify productivity across various aspects of mortgage accounting.
Its primary objective is to revolutionize accounting departments within the mortgage sector, streamlining operations for optimal efficiency. Banyan Software acquired the platform in 2022.
Features
Loan Card
This feature acts as a centralized repository for individual loans, storing every pertinent piece of information in one easily accessible location.
This consolidation simplifies the process of referencing and reporting, promoting organizational efficiency.
Loan Level Reconciliation Tools
These tools play a pivotal role in ensuring compliance with loan-level controls, lending regulations, and agreements.
They help LOS maximize revenue while maintaining adherence to required standards.
General Ledger
This feature serves as the foundational pillar of the system offering a fully customizable working chart of accounts equipped with drill-down capabilities, advanced filtering, comprehensive reporting tools, and more.
Loan Level Reporting
This tool provides users with comprehensive insights into various aspects of their lending operations.
Through a combination of prebuilt and customizable loan-level reports, this feature facilitates a deeper understanding of crucial metrics such as the actual cost of origination and loan-level profitability.
By offering the flexibility to generate tailored reports, users can dissect data to uncover valuable insights that drive informed decision-making.
Plans and Pricing
The Loan Vision website does not currently offer specific pricing information on their product. To obtain more precise pricing data, we recommend reaching out to them directly.
Pros and Cons
Pros
Easy data imports. Built on Microsoft Dynamics NAV, Loan Vision allows for seamless integration with various systems, including loan origination systems and data warehouses. This enables efficient transfer of detailed loan-level information into the accounting system.
Quick loan level profitability and metric reporting. With just a few clicks, users can generate detailed profit and loss statements for individual loans, allowing them to quickly assess their portfolio's performance. Additionally, Loan Vision provides other valuable loan-level reports, such as multi-account reconciliations, origination breakdowns by dimension, and more.
Basic and advanced budgeting tools. This mortgage banking accounting software allows users to create, export, and import budget packs. These features streamline the budgeting process, saving organizations valuable time and resources. Users can compare the budget to actual figures, providing a clear view of financial expectations versus reality.
Cons
Loan import issues. Some users have complained about encountering challenges with the loan import feature, which required troubleshooting multiple times.
Limited training materials. New users might have a tough time navigating the software as the training materials available are limited.
Integrations
OpenClose — Best Mortgage Broker Software
OpenClose is web-based mortgage software equipped with versatile tools for the creation, uploading, and management of digital loan folders.
As one of today's most feature-rich mortgage banking systems, OpenClose offers an array of mortgage company software solutions such as:
It streamlines all business channels and workflows, offering a range of solutions for lenders, banks, and credit unions. The platform was recently acquired by MeridianLink.
Features
OC Optics
This feature extracts and analyzes data, transforming previously untapped information into valuable insights.
It is an advanced business analytics and reporting tool that provides users with detailed information to make better, more informed decisions quickly.
The module ensures a clear understanding of ongoing business performance, enabling continuous monitoring and informed decisions in the dynamic world of mortgage lending.
LenderAssist
OpenClose offers a distinct solution that addresses the unique challenges faced by banks, credit unions, and mortgage lenders in the realm of loan origination.
It centralizes and automates all lending channels, ensuring compliance with regulations, and efficiently managing documents.
Designed for the profit-sensitive and regulations-heavy mortgage industry, the platform facilitates seamless operations and helps you exceed ROI expectations.
DecisionAssist
This integrates with OpenClose LenderAssist software, allowing loan officers/originators to swiftly determine accurate pricing and product eligibility for borrowers at the point of sale.
It ensures that guidelines and pricing are updated consistently and accurately, reducing manual inputs.
ConsumerAssist
This feature enables lenders to provide an interactive, self-service experience for potential borrowers.
It enables the attraction, capture, and management of new leads, while also expediting the loan application process.
Borrowers gain convenient rapid access to mortgage information, pre-qualifications, and visibility into the lending process.
Plans and Pricing
OpenClose does not publicly disclose pricing information. To learn more about pricing, you can request a demo from the company.
Pros and Cons
Pros
Multi-platform accessibility. OpenClose's cloud-based nature gives users access to the system from different devices. This enhances operational flexibility.
User-friendly interface. Users praise OpenClose for its user-friendly interface, which contributes to a positive user experience.
Great customer support. Users praise their customer service team for their responsiveness and knowledge.
Cons
Frequent errors and issues. Some users have reported experiencing constant errors and issues across various aspects of the software, such as product selection and running credit reports by using automated systems.
Limited mortgage software integrations. While it integrates with a number of useful software tools, it has limited integrations with other LOS tools like Floify, Encompass 360 and LendingPad.
Integrations
OmniConnect
Global DMS
CompenSafe
DocMagic
Surefire CRM
TheMLS
DocVu.AI
MIAC Analytics
Fiserv UniFi
LendingTree
Blooma.ai — Best Commercial Mortgage Software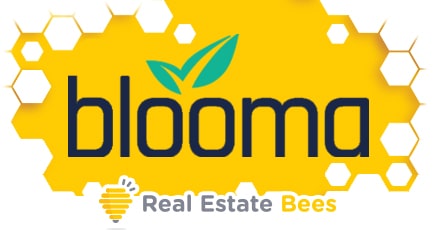 Blooma.ai is a fully digital commercial lending software vendor that employs artificial intelligence (AI) to streamline deal origination and portfolio monitoring.
The platform simplifies commercial loan processing decisions, offering configurable workflows, risk settings, document management, underwriting management, and mortgage pipeline management tools.
It enables organizations to efficiently prioritize deals, minimize loan origination costs, and enhance productivity.
Features
Document Parsing and Management
This commercial underwriting software solution simplifies document management by allowing users to effortlessly upload documents in bulk through its automated underwriting system.
Instead of manual data entry, the software conducts automated analysis and parsing of financial documents like tax returns, personal financial statements, and schedules of real estate owned (SREO).
This yields comprehensive insights into borrower cash flow, net worth, and liquidity, bolstering decision-making with essential data for effective deal evaluation.
Deal Scoring
This feature offers precise evaluation of portfolios by using adaptable parameters, enabling swift assessments of potential return on investment for individual deals.
With its proprietary approach, Blooma assigns a score (1-100) to each deal based on its alignment with a chosen lending profile.
Stress Testing
Users can conduct stress tests on each deal, pinpointing areas of heightened risk.
By adjusting variables such as revenue, expenses, cap rate, and vacancy, users can analyze how each element impacts critical loan metrics like DSCR, Debt Yield, and LTV.
Models and Forecasting
This feature harnesses parsed data from financial documents to dynamically populate cash flow models within the system.
By incorporating market and proforma assumptions, users can quickly create data models.
Through this streamlined process, users can efficiently project and assess potential scenarios, enhancing forecasting accuracy and efficiency.
Plans and Pricing
The pricing plans of this commercial lending origination software are not disclosed on the website. Interested users are encouraged to request a demo from the company to obtain detailed pricing information.
Pros and Cons
Pros
Cloud-based document and data storage. Blooma's cloud-based software solution allows you to store deal and client information easily and offers easy and secure access to the information you need.
Automated underwriting. The commercial loan management software automates underwriting tasks, freeing users from low-value activities and enabling them to enhance productivity and prioritize strategic decision-making.
Comprehensive reporting. Blooma allows lenders to pull data from various sources, including third-party vendors, to gain a deeper understanding of loan performance metrics. This enables users to generate accurate and informative reports on their portfolio's performance across multiple metrics, without having to manually collect and analyze data from different sources.
Cons
Lack of on-premise deployment. Some users have expressed dissatisfaction with the fact that Blooma.ai does not offer the option for on-premise deployment.
Limited user reviews. Blooma is a relatively new platform, and there aren't many first-hand customer reviews available.
CRE focus. The platform only caters to CRE lenders. Blooma's software isn't suitable for residential mortgage lenders.
Integrations
Salesforce
Slack
nCino
Cube Software
SharePoint
DocuSign
FundMore.ai — Best Pre-Funding Mortgage Quality Assurance Software for Mortgage Audit
FundMore.ai is an automated underwriting system that harnesses the power of machine learning to optimize the pre-funding process for loans.
FundMore.ai offers customizable automation capabilities, leverages analytics to enhance the borrower experience, employs AI to mitigate risks, and facilitates the acceleration of cycle times for new accounts.
Features
FundMore IQ
The FundMore IQ platform enables lenders to efficiently collect, classify, process, validate, and securely store a wide range of documents submitted by their clients.
It allows lenders to streamline document-related processes, enhance data accuracy, and ensure the security of sensitive information, contributing to a more efficient and organized loan origination workflow.
Automated Underwriting
FundMore.ai offers automated underwriting capabilities that encompass a range of essential functions.
This includes validating borrower identity, verifying borrower income, conducting thorough valuation assessments, and analyzing credit data.
Collaboration Tools
FundMore.ai offers collaboration tools that facilitate seamless communication and cooperation among various stakeholders involved in mortgage processes.
Through in-app messaging, reminders and alerts, the platform enables real-time and targeted requests, enhancing communication between lenders, brokers, and customers.
Plans and Pricing
Pricing details for FundMore.ai are not available on the website.
Interested users are encouraged to request a demo to learn more about the platform's offerings and get customized pricing details.
Pros and Cons
Pros
Streamlined mortgage application process. FundMore.ai's technology optimizes the entire mortgage application process. By leveraging AI-driven solutions, the platform aims to enhance operational efficiency, benefiting both lenders and borrowers.
Excellent decision-making. Powered by advanced natural language processing and machine learning, FundMore's mortgage document processor, FundMore IQ, offers a significant advantage in terms of providing enriched insights and enhancing decision-making capabilities for lenders.
Cons
Limited online presence. As it's a relatively new platform, potential users will find it challenging to gather comprehensive information about FundMore.ai from online sources.
Limited feature set. FundMore.ai has a more limited feature set compared to more established competitors in the industry. Users looking for a comprehensive suite of functionalities may find certain features missing or underdeveloped.
Integrations
Coforge
Filogix
Opta Information Intelligence
ezidox
Denim Social is unique software helpful for implementing your mortgage marketing strategies.
It provides social media management tools for marketers in regulated industries, such as banking, mortgage, and insurance.
It is designed to increase social media engagement for financial services brands. Denim Social is the sole ABA-endorsed social media management platform for banks and financial services firms.
Features
Social Media Scheduler
Denim Social allows users to create and schedule social media content directly within a unified platform.
In addition, users can implement compliance workflows, create editorial calendars, and organize their editorial calendars within the platform.
Content Curation
This feature simplifies the process of sourcing and organizing social media content to align with business objectives.
It enables users to effortlessly curate engaging content from reliable sources, positioning their brands and advisors as thought leaders.
The content engine provides a wealth of regularly updated articles, along with customizable post captions, ensuring a consistent supply of shareable content for social media platforms.
Social Media Ads Manager
This functionality enables the amplification of social media efforts by efficiently creating and overseeing ad campaigns at various scales, whether for brand promotion, specific locations, or individual advisors.
With Denim Social's proprietary ads manager, users can benefit from automated optimization of ad performance across multiple platforms.
Plans and Pricing
This mortgage marketing system offers two pricing plans: Professional and Advanced.
The Professional plan includes publishing, analysis, and compliance tools. The Advanced plan adds content creation, relational accounts, and more to the Professional plan features.
Add-on features like custom content creation and advertising are available, but specific pricing isn't listed on their website. Interested users can inquire about pricing details.
Pros and Cons
Pros
Efficient multi-platform posting. Denim Social allows convenient posting to multiple social media platforms and managing various user accounts from a single location. This allows for streamlined content distribution, saving time and resources while increasing effectiveness.
Content libraries. The Team Content Libraries allow users to build, store, and manage content, providing a centralized location for tracking and using marketing resources.
Responsive customer support. Users can reach out to Denim Social's customer support team directly within the platform, ensuring that assistance is always within reach while they are using the software.
Cons
Limited reporting. Denim Social's reporting feature is limited compared to other social media management platforms.
Photo editing limitations. A notable limitation is the inability to edit photos directly within the Denim Social platform. Users are required to edit their images externally and then upload them, which can be time-consuming.
Can be buggy at times. Some users report occasional glitches and bugs, causing minor technical difficulties.
Integrations
Insellerate
Total Expert
Surefire CRM
Experience.com
Surefire CRM — Best Mortgage CRM Software
Surefire CRM is a specialized customer relationship management software designed for the mortgage industry.
With its user-friendly automated workflows and top-notch follow-up tools, mortgage professionals can effortlessly nurture connections with borrowers, recruits, mortgage brokers, real estate agents, and other professionals and clients.
Features
Power Video
Users can record videos directly within Surefire or upload pre-recorded ones, all without requiring additional software.
These videos can be seamlessly shared via text messages or emails for immediate deployment or scheduled delivery.
Power Calls
This feature offers the convenience of efficiently managing a sequence of calls to borrowers. Users can queue and dial a series of phone calls and leave pre-recorded voicemails.
My Views
This is one of the most user-friendly mortgage pipeline management tools designed for convenience.
This innovative tool, akin to a spreadsheet interface, streamlines operations by eliminating the need for exporting data, double data entry, and the risk of overlooking important milestones in the mortgage process.
Retention Center
This feature enables loan originators to craft personalized gift experiences for their clients, complementing their corporate-level retention efforts.
Loan originators can automate gift campaigns based on loan type, loan amount, and occasion.
Reporting
Surefire CRM allows users to track the success of mortgage marketing campaigns while maintaining compliance standards based on factors such as company size, target markets, and marketing channels used.
Plans and Pricing
This loan CRM software offers flexible pricing plans tailored to accommodate different types of users, ranging from small groups of individuals to large enterprises with thousands of employees.
While pricing isn't available on their website, third-party online sources claim that the CRM costs $150/user/month (with a minimum commitment of $1,800) + $49/user/month for the calling functionality which comes with 1,500 calling minutes.
Additional minutes are charged at 0.04$ and texts cost 0.06$/text.
Pros and Cons
Pros
Customizable rules and workflows. Surefire CRM offers highly customizable rules and workflows that allow users to tailor the system to their unique preferences and requirements. This flexibility allows for a wide range of rules generation, spanning from pre-qualification and in-process stages to post-closing follow-ups and mortgage lead generation.
Excellent customer service. Several users praise the responsive and attentive support team, assisting customers with inquiries and issues in a timely manner.
Marketing content. The software offers rich, ready-to-use, customizable content aimed at both purchase and refinance marketing.
Cons
Reporting challenges. Users have expressed dissatisfaction with the reporting capabilities of Surefire CRM, finding them to be subpar and not user-friendly. Generating reports appears to be a cumbersome process that falls short of user expectations.
Has a learning curve. Some loan officers may find the platform difficult to navigate, especially those who are not tech-savvy or lack experience with similar software.
Integrations
Facebook
Encompass
Calyx
LendingPad
LendingQB
OpenClose
SimpleNexus
Blend
Floify
Optimal Blue
MortgageCoach
MBS Highway
MonitorBase
Sales Boomerang
BombBomb
Aidium — Best Mortgage Marketing Tool
Aidium, formerly known as Daily AI, is a powerful cloud-based mortgage banking industry software designed to improve marketing and sales operations for mortgage professionals.
Its features encompass marketing campaign management, sales automation, compliance, automated partner tracking, secure file storage, and branch/team management, among others.
Features
Customer Engagement Management
With its mortgage pipeline management tools, Aidium allows users to efficiently manage client interactions and data.
Within the CRM tool, users gain access to a multi-dimensional view of every lead in their pipeline.
This in-depth view allows mortgage professionals to make well-informed marketing decisions, optimizing their strategies and ensuring a more personalized approach to engagement.
Automated Campaigns
Through intelligent automation, mortgage professionals can engage prospects with tailored messaging, leading to seamless lead conversion and effective client acquisition.
This tool streamlines the marketing process for mortgage brokers, freeing up time and resources for more strategic initiatives.
Compliance Management
This feature provides a seamless way to navigate the intricate landscape of mortgage regulations.
With this integrated tool, users can ensure that all marketing endeavors align with the relevant legal boundaries, promoting adherence to industry regulations and maintaining compliance with key standards.
Built-in Marketing Templates and Presets
Aidium offers a wide range of built-in marketing templates and presets, enabling the easy creation of conversion-oriented marketing content.
It boasts an extensive library of professionally designed templates, meticulously tailored for loan officers.
These templates cater to various needs, from promotional flyers to email newsletters and captivating social media posts.
Users can personalize the content according to their preferences by adjusting elements such as company logos, color schemes, and text.
Plans and Pricing
Aidium does not publicly disclose its pricing information. However, interested users can request a demo from the company to learn more about the product's features and pricing options.
Pros and Cons
Pros
Referrer pipeline management. Aidium provides managers with the ability to track and assess the contributions of different lead sources and referrers through the referrer pipeline. This data-driven approach aids decision-making regarding resource allocation and investment in specific lead sources.
Customizable playbooks. With Aidium, users can deploy effective marketing strategies by using pre-designed campaign templates, known as "playbooks," that are very adaptable to suit their unique needs. This feature dramatically accelerates the deployment of effective marketing strategies.
Cons
Reports can't be printed. One drawback reported by users is the inability to print reports directly from the system.
Integration issues. The software lacks integrations with advanced marketing software and LOS tools.
Subpar customer service. Some users have expressed dissatisfaction with Aidium's customer service. They mention receiving automated replies that do not address their specific issues or experiencing slow response times.
Integrations
Zapier
leadPops
Zillow
LendingTree
Trulia
Realtor.com
Redfin
LeadMailbox
Informa
Facebook
Encompass
LendingPad
ARIVE
SimpleNexus
Gmail
Outlook
__
About the Author:
Kristina Morales is both a licensed mortgage loan originator and real estate agent in the State of Ohio. Inspired by her years of working with buyers and sellers and seeing a need for more consumer education, Kristina created loanfully.com, an online educational resource for borrowers and industry professionals. In addition to real estate sales and mortgage lending, Kristina had an extensive corporate career in banking, treasury, and corporate finance. She ended her corporate career as an Assistant Treasurer at a publicly traded oil & gas company in Houston, TX. Kristina obtained her MBA from the Weatherhead School of Management at Case Western Reserve University and her B.A in Business Management from Ursuline College.