6-Step Buyer's Agent Checklist
In this article, we provide you with a buyer's real estate agent's checklist for guiding your clients through the transaction. You will learn steps to take from the time a buyer contacted you to closing.
In this article, we used expert advice from one of the top-rated real estate agents in Cincinnati, OH — Jennifer Murtland.
Let's start with the first step — pre-qualifying the buyer for the purchase.
Step1: Pre-Qualify the Buyer
Most of the buyer agents' job starts before going house-hunting with the buyer. Trying to have the buyer sign the contract right away no matter what is one of the signs of a bad real estate agent.
The first step is to do a quick buyer pre-qualification. This is separate from the lender financial pre-qualification. In the agent pre-qualification, you are looking for motivation and timing of the buyer. You are interviewing them to see if you are a match, if you can help them, if they are realistic, and ready for the process.
First, ask them if they are working with a broker. This might sound silly, but it's amazing how often buyers think that they can engage multiple brokers. Sometimes they believe that it's to their advantage to have several brokers competing for their business. You can't do this.
If they have signed a buyer's agency agreement with another agent, you are wasting your time. You could possibly be accused of interfering with the original agency relationship. If they are not represented, you can start working with them.
Should they have signed a buyer's agency agreement with another agent but decided to work with you instead, you can walk them through the process of getting out of an existing buyer's agent agreement.
Many states require that real estate licensees explain the various agency relationships at first contact with potential clients. It's important for the public to know who represents who. Make sure that you follow your state's requirements and properly document that you did so.
At some point your state will require that you have a written buyer's agent agreement with the client in order to represent them. In some places, this has to be done before presenting an offer. Waiting that long exposes you to the possibility that you are working for free. You need to protect yourself with a written agreement as soon as possible.
Make sure to tell them that you can help with any house that they want to look at. Specifically make sure they know that this includes For Sale By Owner (FSBO) and new construction homes.
Buyers are bad about stopping in a builder's model home to ask questions and not mention that they are represented by an agent. If they have a written Buyer's Agent agreement, this can create a troublesome situation. Make sure they know that.
Now you can address the client's motivation. Their motivation determines their timing.
Are they ready to buy right now?
Do they have school-age children and need to wait until the school year ends?
Do they have a house to sell?
Are they renting and have to wait until their lease expires?
If they are ready to buy, then you are ready to determine the price point for which they can qualify. This will dictate the neighborhoods where they can buy. That will help narrow down the desirable houses that they need to see.
Step 2: Get the Buyer Pre-Qualified with a Lender
Explain why being pre-qualified by a lender is important. It keeps them and you from wasting time looking at houses that they can't buy.
When multiple offers are made on a house, the listing agent will advise their clients not to accept an offer from a non-qualified buyer. The owner shouldn't take their house off the market for someone who doesn't even know if they'll have enough money to buy it.
If they just want to look at houses without being pre-qualified, politely explain that professional real estate agents don't do that. Until you know that they have the funds to buy a house and which houses they can buy, you can't drive them around "hauling and hoping".
Give them the names of 3 of the best local mortgage lenders or brokers and let them pick one. That's important. If you give them one name, they might hold you liable for the lender's performance.
Your buyers might also ask you for recommendations on good and reliable lenders to go for, in which case you can point them to your preferred lender. Make sure, though, that they understand the pros and cons of using a realtor's preferred lender (that we discuss in the article Real Estate Agent vs. Mortgage Broker 101 for Home Buyers), and that ultimately, they can freely choose which lender they want to work with.
The lender cannot share the client's financial information with you, so ask your buyers what their debt ratios are. If they want to borrow the maximum amount for which they qualify, remind them that they probably can't buy anything on credit until after the closing. It may not be convenient for them to wait to buy furniture after they own the house, but if they don't, they may not own the house.
Step 3: Consult the Buyer
Many agents miss this step because they and the buyers want to start looking at houses. This is a huge mistake.
In the ongoing consultation, you, as the agent, are getting clarity on what they, the buyer, are looking for. You are continually assessing motivation, educating them on the process and the market, and guiding them to homes they can afford.
This is when you can suggest factors and issues that they may not have thought about.
You have to ask some hard questions here and push the buyer. Many buyers don't know what they ought to know, so it is your job to educate them. Ask:
What do you like about your current home?
What do you not like?
List your 3 most important home features in order of priority.
Show me houses that you have been looking at online.
What do you like and dislike about them?
Ask "if-then" or "this or that" questions. For example:
If we found a house in the perfect location for a good price but it didn't have off-street parking, would you buy it?
If the buyer answers "yes", then ask: What if it was in multiple offers, would you want to offer above the asking price? Why or why not?
These questions can help them focus on what is really important. You are developing a profile that you can use later when your buyers want to see a house that doesn't match their answers.
This is a process. Don't be surprised if they change their minds a few times until they settle on their final criteria. Sometimes they will do well to find 2 of their top 3 priorities in a home. If it's their first home, remind them of that. It's not their last home. Maybe they can get that 3rd feature on their next home.
Help them to stay focused. In a strong real estate market, every minute counts. Your clients can't afford to miss the right home because they were looking at the wrong one.
If they are new to the area, you may need to show them different neighborhoods before zeroing in on specific homes. If they have school-age children, the school district will be a critical issue.
Once you have a good idea of what they want and can afford, you can print pictures and descriptions of suitable properties from your local MLS (Multiple Listing Service) to review.
Go through these homes with them so that you can set the showings. Review the purchase paperwork with them so they understand how it will be filled out and give them a blank copy to read over.
Try to show no more than 4 houses in a day or in 2 hours, whichever is less.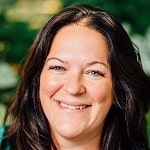 Houses start looking the same, and 2 hours is a long time to be together. They should have done any deal-breaker research before looking and should have driven by the community to make sure they like it.
Stop for lunch or snacks and bathroom breaks when needed. People can't focus if they are hungry or need to go to the bathroom. Stop at local cafés or coffee shops when possible to give them a taste of their potential new home.
When you arrive for the showing, go over the MLS sheet to reacquaint them with the home before entering. Do not discuss the home while inside. Sellers have been known to use baby monitors or other electronic devices to listen in on brokers' conversations with their clients.
Go outside and discuss the pros and cons of the property before leaving and take notes. This will help the buyers to remember the home clearly when comparing it to other properties.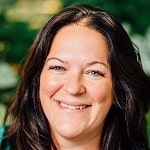 At each house, ask what they would pay for this house if they had to buy it now and why. This helps them get their head around making an offer and also helps you make sure they are realistic.

As long as we are learning, we can keep looking. If we aren't learning and aren't getting anywhere, then we go back and do a consultation. In any market this is around five houses or two times out with no offer. Bring someone else in if you have to, to help consult. Also consider door knocking and circle prospecting for homes that match their criteria.
If you are getting positive feedback from your clients, you are making progress. When your buyers are eliminating homes that you believe meet their criteria, you're probably not on the same page. Regroup and go over the criteria again.
If they point out a home that they like and it isn't on the market, you might want to come back later and knock on the door. There's nothing to lose. Let them know that you have a client that would be interested in buying their home. Sometimes you'll find homeowners who have been thinking about moving.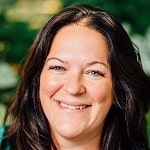 Prepare the buyers for the next steps. Even though you already told them in the consultation, do it again. Give them timelines and let them know that the inspection (if they are getting one) will be 80+ pages even on a new build. But we are only asking for safety concerns.
When your buyers find a home that they like, don't waste any time making an offer. Once you've presented the offer, you can take the time to go over the process again with your buyers.
Let them know:
To be prepared to write Earnest Money and (if applicable) Due Diligence checks
How counteroffers are dealt with
That it's not first come, first served – listing agents have to present all offers
If their offer isn't accepted, they can ask that it be considered a backup offer
If any change at all is made to their offer, it's considered a counteroffer. That means that the original offer has been rejected and the buyer can walk away with no consequences. If the buyer makes any change at all to the counteroffer, they have rejected the counter and the seller can sell to someone else with no consequences.
If an offer or counteroffer is accepted without any changes, the buyer and seller are "under contract" and obligated to go through with the transaction.
Step 6: Complete the Closing
Your clients should be represented by an attorney. You can point them to the best real estate attorneys nearby. If your client needs to select a title company to perform the duties of the closing agent, help them review title companies in your area.
Your closing list should include:
Deliver Earnest Money and (if applicable) Due Diligence checks
Confirm required contract addendums and disclosures
Copy of contract to buyer's lender and attorney
Copy of contract to closing agent
Home inspection (include a repairs request addendum, if needed)
Pest inspection
Survey
Review appraisal
If below price, pricing addendum to seller
Document price reduction or buyer agreement to waive appraisal
Notify seller when buyer is formally approved for mortgage
Confirm acceptable title policy
The buyer's attorney will go over the documents with them and answer any questions. You should be available to help as needed. Be careful not to violate any regulations that prohibit you from providing legal advice.
Gone are the days when both parties gather together in an office and sign all the documents at the same time. Each side will sign separately, probably electronically. Some of the documents will have to be notarized. If this isn't done in the closing agent's office, help your client find a local notary. Make sure that the documents are delivered to the closing agent's office immediately.
Once the closing is finalized, take the opportunity to contact your client for future opportunities. Make sure that you ask for referrals. Tell them that the time you spend providing the best service to your clients makes it difficult for you to do a lot of marketing.
You may or may not want to give them a housewarming gift. It's up to you. But considering that you want them to have a good impression about your service and make an extra effort providing you referrals, a gift might be a good idea.
Make a note on your calendar to follow up with them a month after closing and ask how everything is going. After that, send them a note every year on the anniversary of their closing date. Staying in front of previous clients will bring you referrals that ripple over time and build your career.
If you're a new agent, it is important that you know the common mistakes rookie agents make during their first year so that you will avoid them. For more information on how you can build good client relationships, check out our tips on how to become a successful real estate agent.
You may also want to read our real estate experts' comments on the pros and cons of being a real estate agent. They walk you through what you can gain, along with the disadvantages that come with the role.
Newbie agents can also benefit from registering at our platform that helps real estate professionals grow their business — Real Estate Bees. By signing up, you will get a free business directory profile that shows in lists of local real estate agents.
This gives you more exposure in front of your potential clients and opens other opportunities for getting more business and building your real estate expert status.
___
If you too want to contribute your expert advice on a topic of your expertise, feel free to apply to our Expert Contributor Program.