10 Important Skills a Real Estate Agent Needs to Have on Their Realtor Resume
This article provides a list of skills needed to be a real estate agent. It discusses hard and soft skills and abilities a real estate agent or broker should have on their resume to leverage in their career.
The article is based on the first-hand experience of active, licensed real estate agents and brokers we surveyed throughout the United States.
Read below to learn about the real estate agent skill requirements to be accepted to a brokerage and to become successful.
Hard Skills for Real Estate Agents
Hard skills are measurable skills that can be acquired through professional education or skills that you can learn in the real estate market. They are specific to the profession.
Technical Skills
Real estate agents are known as salespeople, and sales includes math. A realtor needs to evaluate a property and stay on top of market trends.
Another type of top technical skills for a real estate agent is the knowledge of legal real estate regulations and how contracts work.
#1 Property Valuation
I'd say the practical skill of comping properties. This just takes reps and putting in the time to understand the nuance of how certain aspects and features of a home impact the desirability, and selling price of a home.

As a buyer's agent, understanding the intrinsic value of the home will better help you guide your clients to making the best or most aggressive offer they can, while having the confidence and data to show they are not overpaying for that home.

Or as an investor-friendly real estate agent, it allows you to confidently tell your flipper client what the after-repair value of the home they are considering buying will be once the work is done.

At the end of the day, real estate is data and value, and most of that value is never realized.

It's just "papered" so that huge banks and hedge funds can trade that paper on the margins and fees they get.

It's a huge game, and the better you understand that game and how their game impacts our data and valuations, the better you can advise and help your clients make the best decision for them.
The ability to research and do due diligence. There's more to a deal than just showing homes.

Find the facts — all of them! You are there to work in the best interest of the client.
An agent needs to have a good understanding of property conditions and explaining to clients the inspection reports.
#2 Local Market and Building Regulations Knowledge
Being able to research is important because your client is looking at you to be the expert for their situation, so you need to know the area, know community restrictions, zoning regulations, and more.
You should study the inventory so that you can be very knowledgeable of all properties that are sold and are on the market.
Agents need market knowledge to help guide clients on pricing and neighborhood comps.
#3 Legal Regulations Knowledge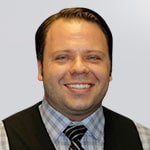 I'll give you my top 3 reasons it's essential:

1. Keeps you from breaking any license laws and avoiding fines and lawsuits.

2. Makes you a trusted advisor, especially when you're working with other investors and they are unfamiliar with the area.

It also helps anyone you're working with know insights to things like zoning changes and ordinances they should avoid.

Even something small like village sticker requirements can mean a fine for your buyer client or a change in zoning can make it more difficult to sell a property.

3. It allows you to be more marketable when you know more information. It also shows others trust you when they refer more clients to you.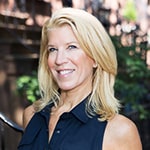 To me it's essential to be on top of all the real estate laws to the best of my ability. I always want to be aware of changes in laws so that I can advise my clients properly.

Agents do not have law degrees and we cannot practice law but we should know everything we can so that we can provide the most up-to-date counsel.

I also have close relationships with real estate attorneys and if I have any questions, I reach out. I love learning about updates and changes to the law so I can best advise my clients.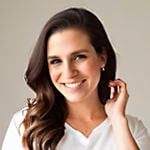 If an agent does not have a solid knowledge of the real estate laws, they could inadvertently put their clients at risk for legal repercussions.

It could also put your real estate license at risk and you could face personal liability.
To both do their job correctly and limit their liability, agents should have a solid understanding of at least Agency, Privacy, and Contract Law.
My clients count on me to be an expert in real estate. If I'm not up to date on rules and regulations relating to real estate, I'm not delivering the level of service my clients deserve.
#4 Real Estate Sales Skills
Sales skills include presenting your services and properties to potential clients in the best light. Agents must know real estate listing marketing strategies and tools. They also need to be a good negotiator.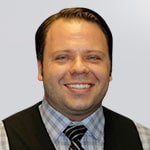 To obtain clients, you need to be able to market and sell yourself. To sell a house, you need to be able to market and sell the house.

To maximize your profit, you need to be able to market and sell your ideas. Selling a salad price to a real estate appraiser, therefore a lender, requires selling.

Acting as a REALTOR® always has sales involved.
Real estate is all about sales, so possessing sales skills is essential. Now not all agents have wonderful sales skills but those that flourish do.

It is hard to teach sales skills but those agents and real estate brokers who have sales skills can learn how to better utilize them and grow.
You have to be able to "read" the person you are having a conversation with. To be able to be successful, one has to be able to negotiate with strangers, and it is essential that one be able to sell.
As a marketer who happens to specialize in real estate, I believe perception is everything.

This premise is how a good agent markets themselves to get clients to trust in their abilities/skills to make the decision to work with them at the end of the day.

It's also how a good agent markets their client's homes to get the best price/terms.
If you're a solo Realtor and not able to sell, you're likely going to struggle to feed your family.

However, if you want to get into real estate without selling, there are some supporting roles on real estate teams that do not require strong sales skills.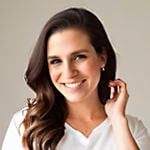 Real estate is all about sales. While you don't want to be salesy, you do need to understand the sales process and how buyers and sellers will process the transaction.
#5 Negotiation Skills
Negotiation skills include determining what your client wants, knowing how to respond to common objections, how to create a win-win deal, and how to handle emotional clients professionally.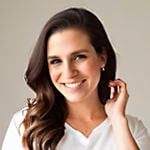 A realtor deals with many important things, including a person's biggest asset and money. Both have to be handled with care.

Negotiation skills are the backbone of turning a property into a closed deal. Realtors have to navigate between buyer and seller expectations, not just focusing on price but also on terms, conditions, and timelines.

Being a skilled negotiator means you can craft win-win scenarios that make everyone walk away satisfied.

Agents also have to navigate the other professionals involved with the transaction. It's the art of the deal, simplified.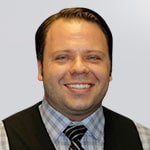 You negotiate to obtain a client. You negotiate to get them to agree to list or buy. You negotiate with the other agent about price or contingencies.

You negotiate with the other agent all the way to close. If you don't learn to negotiate well, and with empathy, it is a recipe for disaster.

That's why it's important you use good negotiation skills throughout the sales process.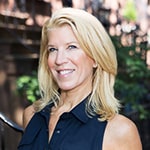 It is one of the most important requirements of an agent/broker. We negotiate the deals on behalf of our clients.

We need to understand the desires, preferences, and perspectives of each party. We need to protect our clients' interests while working to reach a meeting of minds.

Sometimes it requires creativity and always it requires a calm head, keeping emotions in check and keeping focus on the facts and terms.
Given real estate transactions involve negotiating, it's extremely helpful if the agent representing you is a strong negotiator.

I personally took additional courses and am a Certified Negotiations Expert (CNE). Having an agent whose skills include negotiating, they are likely better able to save you money in the end.
Negotiation requires skills to be able to get and give in the transaction. It is always apparent when one is just trying to take. Giving is a great way to start a negotiation, in my humble opinion.
Negotiating is one of the places where agents can bring the most value to their clients.
#6 Computer Skills
While not usually mentioned as one of the top skills required for real estate agents, using software is an important one.
First of all, an agent must have a professional website incorporating MLS IDX software, beautiful real estate web design matching their branding, and convenient user interface.
The MLS IDX website should be real estate SEO-friendly. Having a real estate AI chatbot is also very helpful.
Ideally, an agent needs to be able to manage their web assets themselves. But they can also have someone to do it for them.
A website with a real estate IDX plugin is an important tool for lead generation and growing your professional network.
Also, there are various real estate brokerage software and other tools streamlining lead generation, accounting, and other processes in a real estate agent's routine:
As computer and web technology is constantly developing and improving, it's important for an agent to stay on top of the real estate technology trends.
Real estate broker skills must include computer and Internet usage at least at an average user level.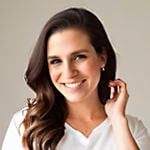 If you do not have computer skills and the internet, you might as well trade careers or hire someone who can keep up with the tech.

Being tech-savvy is essential for Realtors. The world's engrossed in technology, and the real estate market is no exception.

If you can't draft a deal on your phone in a driveway, you're not operating at peak performance. It's that simple.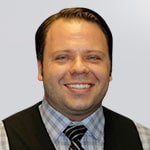 Over 80% of people find their home on the Internet. It's important to know how to get eyeballs on your property, or how your client will be using the Internet to search for their home.

While you don't need to know everything about it, you should know the basics and have an idea of how to utilize those tools to maximize your time and improve profitability.
We live in a digital age and being able to utilize the ever-changing search engines out there is essential.

Buyers and sellers alike are savvy and you'll need to be better prepared than them, and to do so, you'll need to master at least the basic computer/Internet skills.
Of course, if you lack basic computer competence you will have a hard time surviving in society in general.

But, if that's not your strong suit, there is a large pool of qualified people you can hire to help you in this area.
You do not need to be able to perform the tasks yourself but you have to have leverage and be able to help direct your staff to be able to handle the requests.
Everything is online and almost all effective marketing mediums are electronic. Proficiency here is essential.
A good addition to computer skills is equipment that handles industry-specific tasks effectively. Many real estate agent tools are now combined in electronic gadgets in the form of apps.
To help you choose between models, we reviewed some of them:
Soft Skills for Real Estate Agents
Soft skills are transferable skills that a person can use at different jobs. They are not specific to a particular profession.
One of the best skills to put on a resume for real estate agents is being able to get along with different types of people.
#7 Communication Skills
Real estate agents need to maintain communication with multiple clients and colleagues while being available almost 24/7. They organize open houses, showings, closings, and other events.
It's important to know how to keep everyone updated, be clear while communicating your message, and not leave anyone waiting for your response for too long.
They should be able to communicate with the individuals they come in contact with.

This would entail script practice. I always recommend doing this in a true setting such as an open house as you do not know what responses you would get so you can roll with them accordingly.

Do not be afraid to tell someone you do not know but you promise to get them the answer.

Know how to respond and interact with clients in whatever medium is comfortable to them.

Do not try to force someone to interact with you in your favorite form of communication if it makes them uncomfortable.
Strong follow up/communication and building relationships are the most important skills for real estate agents.

Countless times, I have been told by clients that a previous agent did not return calls or they had bad experiences.

My clients know that I will adjust my schedule to make them a priority and will not let questions go unanswered.

My experience of being in customer service for 25+ years and also having a degree in adult education has given me the background to build strong customer relationships with my clients.

I have had clients use my services for future sales multiple times, and I love being their go-to agent!
The most important thing I believe to be successful is communication and consistency.

For instance, the ability to lead gen and prospect every day is essential and the life blood of our business.

Real estate is not glamorous — it's consistency. It's making phone calls every day. It's doing the things you don't want to do, when you don't want to do it and doing it at the highest level.

I've been blessed with strong people skills and the ability to stay focused on the next right thing to do.

Everyone does this business a little differently, but what doesn't change is you must create a customer experience with high levels of communication and focus.
Communication is an important skill as we navigate a lot of different emotions through buying and selling homes. It can be a roller-coaster ride.

It's all about managing expectations, being responsive, and providing education and experience to clients to better help weigh pros and cons and options as they make important financial decisions that have a big impact.

It's a big deal to sell or buy a house. So, there can be a lot riding on the advice we provide clients so they can make the best informed decision for their families.
Lots of negotiating and problem solving is needed with every transaction. To be a successful realtor, you better be able to figure things out and communicate accordingly.

You need to provide transparency. Explaining the process and what to expect is crucial in being a successful realtor.

Financially, this is the largest purchase for most people during their lives. So knowing they're being taken care of and making sure everything is properly explained is critical.
A successful real estate agent must be a people person who truly cares about helping others achieve their real estate goals.

In order to do this, the agent must be skilled in the art of active listening and be an effective communicator.

Clients need to feel comfortable sharing their dreams and personal situations with their agent, so that the end result fulfills the client's expectations.
#8 Perseverance and Dedication
One of the skills to become a good real estate agent is showing a strong commitment to helping their clients achieve their goals, whether it's buying, selling, renting out a property.
Licensed realtors should also possess the ability to persist or continue no matter the challenge they face in the execution of their job.
A successful real estate agent needs to be attentive to all the details of a transaction, from start to finish.

You want your clients to feel confident in your ability to help them navigate one of the most important journeys in their lives.

They need to be able to trust you to help them not only set sail, but to guide them through the waters and successfully arrive on the firm ground of their completed transaction.

You must be available throughout their real estate voyage and be a dedicated captain that stays on the course and finds solutions should rough waters be encountered.

Perseverance is absolutely a required skill.
Through repeated activity, an agent can become proficient at the skills necessary to be successful in this business.

Knowing what to say to people does not necessarily come naturally, so we must practice the things we need to do.
I think you need to always be looking to add value. I generally work with clients that enjoy doing similar things as me. I merge business and pleasure and try not to tell the difference.
#9 Networking Skills
According to the national real estate lead generation statistics, networking is one of the favorite lead acquisition methods among agents.
Realtors network with other agents as well as various types of vendors related to real estate: lenders, investors, attorneys, and more.
Networking skills include presenting the potential mutual benefits to the person you want to add to your network, maintaining a database of your connections, and following up with them.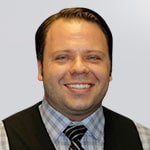 To me, networking is part of negotiation. When you network with others, you're negotiating with them to believe you know what you're doing.

Also, attending and hosting events is a part of networking, and that can lead to future clients and stronger relationships with current clients.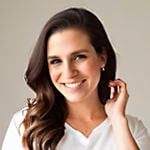 Networking skills are vital for a Realtor. The saying "your network is your net worth" holds true, especially in real estate.

People do business with those they trust, and networking is the quickest way to build that trust. So, if you're not networking, you're not really in the game.
There are successful agents with thriving businesses who don't network at all. When you create strong lead generation systems, networking becomes unnecessary to success.

Having said that, cultivating deep networks can certainly help Realtors become more successful.
You've got to build a good relationship with reputable lenders to help ensure a buyer is qualified properly and can afford their mortgage.
Networking, whether organic or created, is important to not only keeping one's business top of mind on those you know but also to meet new potential clients.
Networking skills are important to be able to meet new people and develop an SOI [sphere of influence] and database.
#10 Learning Skills
After passing a real estate exam, you need to keep learning. The real estate industry constantly evolves: both housing market trends and technology.
One of the top real estate agent job skills to have is learning new things and putting your knowledge to practice quickly in order to stay competitive.
Not only do you need to learn from your own real estate agent mistakes but you also have to undergo continuing education courses on a regular basis.
With the continual changes in the world of real estate, a top-notch agent must also be flexible and teachable.

There is always more to learn, and you have to be willing to adjust your thinking and your skill set to keep in tune with the market of the moment.

Find the time to take classes, collaborate with colleagues, read current real estate publications, and stay in touch with your sphere to understand the real estate needs that you have the opportunity to service.

At the end of the day, if your focus is on helping others to achieve their personal success, your own personal success will naturally follow.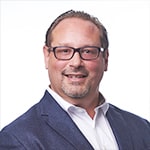 Agents need training, mentorship, advice, and they need to keep building experience blocks.
___
If you want to contribute your expert advice on a topic of your expertise, feel free to apply to our Expert Contributor Program.