How Long Does It Take to Get a Real Estate License in Rhode Island?
This guide will help you set well-grounded expectations on how long it takes to get your real estate in Rhode Island.
We discuss the steps to becoming a real estate salesperson in the state and provide an estimated time frame for each. We also talk about factors that affect the pace of progress.
Read on to see what your commitment of time may be for joining the ranks of real estate professionals in the Ocean State.
Estimated Timeline to Get a Real Estate License in Rhode Island
| | |
| --- | --- |
| Time frame | Step |
| 1-2 weeks | Shop for courses and find a broker. |
| 3+ weeks | Go to pre-licensing school. |
| A half-day | Complete a lead paint course. |
| 1-2 weeks | Do exam prep. |
| 1 day | Take the licensing exam. |
| 7+ days | Undergo a background check. |
| 3 days-2 weeks | Get Errors & Omissions insurance. |
| 3 weeks | Apply and wait for license approval. |
Shop for Courses and Find a Broker: 1-2 Weeks
As you begin the process, it's a good idea to do comparison shopping for a pre-licensing course.
Before diving in, you should know that you'll be comparing in-person and virtual classroom delivery formats. Rhode Island doesn't allow you to complete self-paced instruction online.
There's a workaround where you can get a Massachusetts license online and then obtain an RI license by reciprocity.
See our guide on how to get a real estate license in MA for info on requirements in that state.
In researching RI pre-licensing courses, allocate a few days to compare class schedules and costs. Then list each school's pros and cons and weigh them as you decide.
Also, earmark time to scout out a sponsoring broker. Take several days to explore firms. Then make a shortlist and allow a week or two to do interviews.
Why find a broker early on? You can learn more about the business and getting a license. Your broker will also be lined up to certify your application (as required) after you pass the exam.
Another reason to do this upfront relates to potential savings. Some brokers will cover education costs. However, you may have to work it off over a contracted period or meet other terms.
You can add a question about sponsorship for classes to the ones you ask when interviewing brokerages.
You can also refer to our guide on choosing a real estate brokerage firm to work for as a new agent for expert tips.
Once you know what to look for, you can then pick one from our directory of the best real estate brokerages in your area.
Go to Pre-Licensing School: 3+ Weeks
The education requirement for becoming an agent starts with a 45-hour pre-licensing course. The schedule you choose will determine how soon you finish.
With fast-track weekday classes, you'll have a certificate of completion in 3 weeks.
Evening classes meet less frequently and can take 4-7 weeks to work through.
Weekend classes can lead to course completion in 7 weeks or so.
An exception to the pre-licensing education requirement that applies to lawyers is worth noting as it allows them to reduce the time it takes to get licensed.
If you're a practicing attorney licensed by the RI Supreme Court, you qualify without the course (or exam). So, you don't need to reserve time for this or exam-related steps.
Otherwise, the pre-licensing course will likely be your longest investment of time in the process of obtaining your initial salesperson's license.
Survey of Experts
Did you take your pre-licensing real estate course online or in person?
Do you think taking a real estate pre-licensing course online can save students time compared to in-person courses?
Complete a Lead Paint Course: A Half-Day
Rhode Island has an additional course requirement that applies to all licensing candidates.
You must have three hours of education covering lead paint hazards, mitigation, and the effects on Rhode Island real estate transactions.
You can take this course after the licensing exam if you prefer. It's not required to sit for the test. However, you have to complete it before you can submit your application.
Unlike the pre-licensing course, you can fulfill the lead paint education requirement online. Just make sure that the course is on the approved list so that you get credit for it.
You'll gain the knowledge needed for the exam in the pre-licensing course. However, it's essential to be prepared to apply that knowledge to the questions on the test. That may call for extra prep.
Assuming that, how long should you study for the real estate exam?
There's no single answer to that question. Following a general rule of thumb, you can set aside 1-2 weeks for a refresher and adjust as needed.
Use that time frame for study efforts such as these:
Review the outline in the Candidate Handbook to learn what topics the test covers.
Spend time each day reviewing material from pre-licensing class and your notes.
Take practice exams to gauge what you need to work on and focus your studies.
An alternate approach is to use this time for a prep course. It's designed to align directly with the exam content. It's sectioned by topics to make studying quicker and easier.
You'll also have access to performance trackers and mock exams. So, you can assess your readiness and potentially shave some time off the length of your study schedule.
Knowing what to study for the Rhode Island real estate exam can also help speed up your study time.
Take the Licensing Exam: 1 Day
You can make an exam appointment with the test administrator Pearson VUE as soon as you finish the pre-licensing course. Set it far enough out to get in extra study time if that's your plan.
On exam day, plan for possibly spending four hours plus at the test center. Here's how that breaks out:
You need to arrive at least 30 minutes before the exam for check-in.
You'll have 2.5 hours for the general knowledge section of the exam.
The Rhode Island section of the test has 1.5 hours allocated to it.
You will also need to build in travel time. Use the location finder on the Pearson VUE website to see how far the most convenient test center is from you.
If you don't pass the exam on your first attempt, you'll have to add another test day to the timeline. To reduce the chances of that, read our article on how to pass the real estate exam the first time.
Survey of Experts
How difficult was it for you to study and pass the Rhode Island real estate license exam?
How many attempts did it take you to pass your real estate license exam?
Expert Insight
Tips to help future agents pass the real estate exam.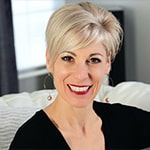 1. Study a little every day until exam day.
2. Take your test as soon as possible while the information is fresh in your mind.
3. On exam day, take your time! You have plenty of time to complete the exam.
4. Mark the questions you are unsure of so you can go back at the end and review them. Sometimes another question will help you remember the answer.
Have study groups that meet regularly to test your knowledge.
Undergo a Background Check: 7+ Days
Completing a background check report is a condition of licensure. Rhode Island residents must specifically obtain a Criminal History Record (CHR) from the Attorney General's office.
It's a state-level criminal records search that doesn't require fingerprinting. You can make a request in person at the AG's Customer Service Center. Or, you can send a request by mail.
The Bureau of Criminal Identification and Investigation (BCI) usually takes 7-10 business days to process requests. It may take longer depending on the volume BCI has at the time.
Your mail-in request can also be slowed down if it's missing any required documents. Therefore, double-check that your packet is accurate and complete before sending it.
You can find detailed instructions for requesting a CHR and the list of documents required on the AG's website.
For more detailed information on getting licensed with a criminal violation, read our article – Can You Get a Rhode Island Real Estate License with Violations such as Felony, DUI or Misdemeanor?
Get Errors & Omissions Insurance: 3 Days-2 Weeks
To be actively licensed in Rhode Island, you must be covered by E&O insurance. This policy helps protect you against client claims of mistakes, inadequate work, or negligence.
Going online is the fastest way to compare policies and get quotes. And you don't have to take much time finding insurers. The RI Realtors Association has compiled a partial list of carriers.
Enrolling online is also the most expedient way to secure coverage. You can pay and receive a certificate of coverage immediately upon completion.
If you enroll by mail, you should allow a couple of weeks to get the certificate of coverage.
Apply and Wait for License Approval: 3 Weeks
After fulfilling all the requirements, you're ready to apply for your license. You can submit a paper application or apply via the Department of Business Regulations eLicensing portal.
Applying online will get your application into the processing queue faster. You can also check your application status online.
As for processing time, the Department requests that you allow at least three weeks. However, that timeline can be longer or shorter, varying with the volume of applications received.
Also, incomplete applications will be put on hold for your correction, which will delay processing. There are a couple of things you can do to prevent that:
Ensure that you complete the application in full.
Submit all required accompanying documentation.
Once your application is approved, your license is issued and you're now one of the professional real estate agents in Rhode Island.
You don't have to wait for it to arrive by mail. The Department will send an electronic copy to the email address they have on file.
Survey of Experts
How long did it take you to get your real estate license? From the time you signed up for school till your license was issued.
Expert Insight
Knowing what you know now, what would you do differently to get your license faster?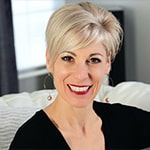 My pre-license classes took the traditional route of 6-7 weeks. There are options to take accelerated classes and complete the process more quickly.

As with any new profession, it's not about speed necessarily.

It's about truly understanding the process and the costs, and spending time to choose the right brokerage so your real estate business starts on the right foot.

As a commission-only field, new agents need to be prepared mentally and financially to be able to take the time to build their business through action and consistency.
Where to Study for a Real Estate License Exam?
The 45-hour pre-licensing course is the foundation of your study plan for passing the Rhode Island exam.
Since the state's Code of Regulations doesn't allow real estate schools to offer that course online, you'll have to commute to class or participate through a virtual classroom.
Use the Department of Business Regulations list of approved schools to pick the one where you'll enroll. Otherwise, the course credits won't meet the education requirement.
You can choose one from our list of accredited real estate courses in Rhode Island.
Schools are located in various areas throughout the state. So, if you're going to class in person, you can choose a school with the resources you're seeking that's also conveniently located.
The virtual classroom option gives you more flexibility in where you study. However, there are rules for participation that make a home office or other quiet space in your home an ideal study spot:
You have to be on video and visible at all times.
You must be able to interact with the class in real time.
You can't have distracting noise or actions in the background.
You can take the exam prep course in a traditional classroom or online. The online classes can be accessed on-demand. Therefore, you can study at any place of your choosing.
Read our article on real estate classes online vs. classroom courses to assess which delivery format is preferable for you.
Use this guide to streamline the process for getting your Rhode Island real estate license.
Don't forget to reference our article on how much it costs to get a real estate license in Rhode Island to get an idea of the financial investment involved in getting licensed in the state.
When you get your license, be sure to get in touch with experienced agents to help guide your career. You can meet them by joining a real estate team.
The real estate industry is a competitive field, so don't dive in without being prepared. Our article on the benefits and drawbacks of being a real estate agent can help you face the challenges head on.
Also, learn what to do after getting your license from one of our expert contributors, Scott Russell, who shares the steps for an action plan in his blog post.
And, prepare to get a step ahead in building your business and accelerating your success through cutting-edge resources designed to be an integral part of your online marketing, including receiving leads.
To help you build and grow your real estate career quickly, we at Real Estate Bees created a directory for real estate professionals.
It's designed to help you get more exposure for your business, including receiving leads. Create a free profile by signing up here.
__
If you want to contribute your expert advice on a topic of your expertise, feel free to apply to our Expert Contributor Program.
__
About the Author
Kristina Morales is a REALTOR® with over 20 years of professional experience. She actively practices real estate in Ohio but also has practiced real estate in California and Texas. Conducting her real estate business in three states has allowed her to gain unique experiences that make her a well-rounded realtor. She obtained her Bachelor of Arts in Business Management and her MBA with a concentration in Banking and Finance. Prior to real estate, Kristina had an extensive corporate career in banking and treasury. She ended her finance career as an Assistant Treasurer at a publicly traded oil & gas company in Houston, TX.