How Hard Is the Kentucky Real Estate Exam and How to Pass It the First Time?
Figuring out how to pass the KY real estate exam can feel challenging, but if you know what to expect, how to study, and what to study, you greatly increase your chances of passing.
In this article, we provide all the information you need to know plus tips to ace the test. We also discuss the steps to take in the event you fail the real estate exam.
Keep reading to properly prepare to get strong real estate exam results the first time you take the test in Kentucky.
Best Way to Pass the Kentucky Real Estate Exam
How to Study for the Kentucky Real Estate Exam
Studying for the real estate license exam in Kentucky is easier than you might think, mostly because of all the materials you'll have access to.
Your real estate classes are the first place to gather study resources and materials to prepare for the real estate exam.
Whether you opt to learn remotely or in person, you must complete your requirement at an approved proprietary school.
Know which method suits you by reading the pros and cons of real estate classes online vs. traditional classroom courses.
Total hours you must complete will vary based on license type. A salesperson license requires 96 classroom hours. A broker license has a 336-hour requirement.
You can apply certain college credits to your pre-licensing education, which may reduce your total hours. However, it may take longer to finish classes if you go this route.
For a salesperson license, you only need to take six hours in college real estate courses. Future brokers must complete 21 hours with three in brokerage management, specifically.
The notes you get from these classes will align with what's on the exam, and is a great first stop for study materials. Convert your notes into outlines and flashcards to study from.
If you need additional materials, you can find a robust list of books to review in your PSI Candidate Information Bulletin.
PSI Exams proctors the real estate exam in Kentucky.
Survey of Experts
Did you take your pre-licensing real estate course online or in person?
Do you think taking a real estate pre-licensing course online can save students time compared to in-person courses?
What is the name of the school where you completed your pre-licensing course?
Expert Insight
Do you see any advantages of taking an online course over the in-person class?
If you are juggling two jobs (or will be), online can help be flexible around your other job (or parental responsibilities).

You can work at your pace instead of instructor pace, so you can replay, rewatch, or pause your lessons to take a break if needed.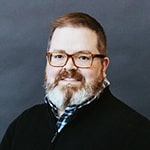 Online courses allow the student to work at their own pace and review sections multiple times as needed. So in this way, it can be beneficial.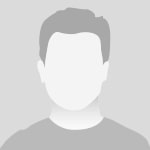 You can study and work on classes as much as you want, when you want.
What to Study for the Kentucky Real Estate Exam
As to where to get an idea of what is on the real estate exam, you can refer again to the PSI Candidate Information Bulletin.
It includes an outline of both sections of the exam and breaks down the question percentage for each topic.
Since the exam has both a general portion and a state-specific section, it's helpful to see the topic outlines for both parts early on.
National portion topics include:
Property ownership
Land use controls and regulations
Valuation and market analysis
Financing
General principles of agency
Property disclosures
Contracts
Leasing and property management
Transfer of title
Practice of real estate
Real estate calculations
For the state-specific section of the exam, expect questions that deal on:
Real Estate Commission
Requirements for a license
Brokerage activities and requirements
License law requirements for contracts
Disclosures and agency issues
Property management
Questions in all topics are included in both the salesperson and the broker real estate license exams, though they may be in different quantities.
6 Tips for Passing the Kentucky Real Estate Exam
Once you've completed your pre-licensing education, you will need to have a specific study strategy and a good number of resources to properly prepare for the real estate exam.
The real estate exam difficulty is no joke, so take the time to prepare with these helpful tips.
1. Take Good Notes
Taking thorough notes allows you to create a strong foundation of the information you need to study.
2. Make Flashcards
When you come across dates, hard facts, law code, or anything else concrete, transform it into a flashcard. You can review these regularly on your own or with someone to quiz you.
3. Use Outlines
For all the other information you have in your notes, create topic outlines. This will help streamline your study time and make sure you don't forget to include anything.
4. Form a Study Group
Even with time studying on your own, it always helps to get together with your peers and review. Set up a group with some of your classmates and have regular study sessions.
5. Don't Overdo It
It takes a lot of time to study, but you shouldn't sacrifice your overall wellbeing to prepare. Take time to rest and decompress every so often to create more productive study sessions.
6. Approach the Exam with a Strategy
To complement all the hard work you've done studying, make sure you enter into the exam with a plan.
Don't rush. Read each question (and all the answers) carefully.
Tackle easier questions first. If you read all the test questions before you begin, you can set the hardest ones aside for last.
Have an answer strategy. If you're still not sure after reading all the answer choices, use a process of elimination to narrow down your choices. It's okay to guess after that.
For more tips, read — How to Pass the Real Estate Exam the First Time?
Expert Insight
Tips to help future agents pass the real estate exam.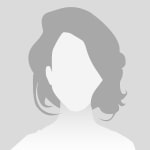 I would definitely not jump into taking the real estate exam too quickly. Even though you take the courses and pass that exam, the real estate exam is more detailed.

Please take time to study over everything you have learned, especially the vocabulary words. Having the basic knowledge of those will help you pass the exam for sure.

Study, study, and study. You are paying for the exam, no one else, so make sure that you get it right the first time.

You have to pay every time you go to take it. Study hard and you can pass the first time.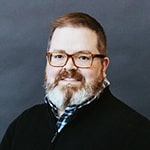 Take the material seriously and create your own study guide as you progress through the course for items you know you will have a hard time remembering later.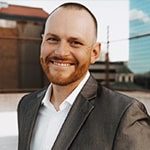 Don't overthink the math and the critical terms. Focus on the broader topics/policy and you'll be much better off.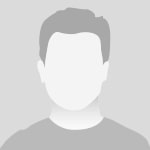 Focus on passing the test's individual sections since you only have to pass them once.
What Is the Cost of Taking the Kentucky Real Estate Exam?
To register for a real estate license exam in Kentucky, you'll either need to create an online account through PSI Exams or call 855-746-8176.
Wait to schedule, though, until you're ready to test. That way you can take the first available opening. The cost is $100.
PSI provides a wide selection of testing facilities so you won't feel stuck wondering, where do I take the Kentucky real estate exam?
Test locations across Kentucky can be found in:
Bowling Green
Elizabethtown
Florence
Lexington
Louisville
Maysville
Middlesboro
Mount Sterling
Owensboro
Paducah
Somerset
Whitesburg
You can also take the Kentucky real estate license exam at locations outside the state in Ohio, Tennessee, and Indiana.
The exam fee is just one cost associated with the licensing process. You'll also need to pay for your pre-licensing coursework and fingerprints, among other things.
Then, there's the application fee, which is $130 for a salesperson license, and $60 for a broker.
For the complete list of licensing expenses, read — How Much Does It Cost to Get a Real Estate License in Kentucky?
Speaking of fingerprints, know that having a criminal record may affect your chances of getting licensed even if you pass the real estate exam.
It's best to get the background check done before you enroll for a pre-licensing course and sit for the exam.
Our article on getting a Kentucky real estate license with violations on the record can help break down the process for you.
How Hard Is It to Pass the Kentucky Real Estate Exam?
What Is the Kentucky Real Estate Exam Pass Rate?
Both the real estate salesperson exam and the one for a broker license are hard. It's why studying is such an essential component of the licensing process.
How many people pass the real estate exam the first time they attempt it is highly dependent on where you take your pre-licensing coursework.
Some real estate agent schools in Kentucky will guarantee a certain pass rate, or provide you with additional materials that boost their average rates.
In general, though, about 69 percent of people pass the national portion of the exam the first time, and only 51 percent pass the state section on their first try.
How Many Questions Are on the Kentucky Real Estate Exam?
Taking the real estate exam in Kentucky may feel like an all-day event, but in reality, the test is over in just a few hours.
Although both the salesperson and the broker exam give you the same time limits to complete both sections, they do have different sets of questions.
You'll have 150 minutes to complete the general section of the exam, which consists of 80 questions for a salesperson license, and 75 for a broker.
You have 90 minutes to complete the state-specific section, which consists of 50 questions for both license exams.
How Many Math Questions Are on the Kentucky Real Estate Exam?
You'll be tested on your problem-solving skills within the license exam. These problems will cover basic math concepts and calculations for transactions regardless of which type of license you're testing for.
The broker exam does have one additional math concept — calculations for valuation and rate of return.
There are eight math problems on the salesperson exam, and 10 to 11 math problems on the broker exam.
What Score Do You Need to Pass the Kentucky Real Estate Exam?
Regardless of license type, you need a minimum of 75 percent to pass the real estate exam.
Survey of Experts
How difficult was it for you to study and pass the Kentucky real estate license exam?
How many attempts did it take you to pass your real estate license exam?
Expert Insight
What would you recommend real estate students to invest extra in to ensure passing the exam on the first try?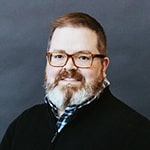 I do not believe that additional study guides or other materials are necessary, but it is important to take the classes seriously.

You are building your own business and your effort to pass the courses should match or exceed your expectations for your business.
Taking the state-issued practice exams on their site before testing. The state exam is worded very differently from what they teach in school.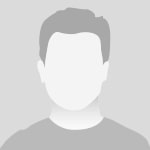 Study materials from the same website you schedule your test from.
What Happens if You Fail the Real Estate Exam in Kentucky?
How Many Times Can You Fail and Retake the Kentucky Real Estate Exam?
There is no limit on how many times you can retake the real estate exam in Kentucky should you fail one or both sections.
However, if you're only retaking one section and don't pass it within four months, you will have to retake both sections.
How Long Do You Have to Wait to Retake the Kentucky Real Estate Exam?
You only have to wait 24 hours after failing one or both sections of the real estate license exam in Kentucky to schedule your retake.
You'll go through the same process with PSI to set up your retake as you did the first time you scheduled the test. Go online and log into your account, or call them directly.
If there is an opening, you could be sitting down to retake as quickly as two days after receiving a failing grade.
Know the estimated timeline for all the other steps in the licensing process by reading how long it takes to get a Kentucky real estate license.
Do You Have to Pay to Retake the Kentucky Real Estate Exam?
No matter how many times you retake the rest, you'll pay the same fee each time. The fee is the same for retaking one or both sections as well.
It's $100 every time you sit for the test.
Use this information to adequately prepare for the Kentucky real estate exam. For all the steps you need to accomplish in the licensing process, read our guide on getting a real estate license in Kentucky.
Once you pass the test, you will have to send your license application and wait for it to be approved. An important factor for its approval is having a licensed broker to sponsor your license.
All Kentucky real estate agents have to be sponsored by a broker to have their license activated. Refer to our directory of top real estate brokerages in Kentucky when making your choice.
Our guide on choosing the right broker to work for breaks down all the information you need when selecting a real estate company.
With an activated license, you can then begin your journey as a licensed Kentucky real estate salesperson. Here are helpful resources to jumpstart your career:
To help you build and grow your real estate career quickly, we at Real Estate Bees created a directory for real estate professionals.
It's designed to help you get more exposure for your business, including receiving leads. Create a free profile by signing up here.
__
If you want to contribute your expert advice on a topic of your expertise, feel free to apply to our Expert Contributor Program.
__
About the Author
Kristina Morales is a REALTOR® with over 20 years of professional experience. She actively practices real estate in Ohio but also has practiced real estate in California and Texas. Conducting her real estate business in three states has allowed her to gain unique experiences that make her a well-rounded realtor. She obtained her Bachelor of Arts in Business Management and her MBA with a concentration in Banking and Finance. Prior to real estate, Kristina had an extensive corporate career in banking and treasury. She ended her finance career as an Assistant Treasurer at a publicly traded oil & gas company in Houston, TX.