Alabama Real Estate License Exam Cost and All Other Fees Explained
Getting a real estate license in Alabama could end up costing you, but the price is worth it for a great career.
To fully understand how much a real estate license in Alabama is, keep reading. We break down the price tag associated with each step of the process to make it easier for you to budget.
Pre-Licensing Education: $150+
Although you must take your pre-licensing coursework from an approved provider, prices will vary.
Both license types, a salesperson and broker license, require a 60-hour course. To pass, you'll need a minimum score of 70.
This single class may cost as little as $150 or as much as $400. Cost can vary based on format and what other materials you get as part of the fee.
Fingerprinting: $48.25
Submitting fingerprints enables you to complete the background check required for all prospective real estate licensees.
You must schedule your fingerprints through Gemalto who will then send your completed background check to the Alabama Real Estate Commission (AREC).
The report is only good for 30 days though, so make sure you don't send in your fingerprints too early. It's best to do it around the same day you submit your actual application.
We have an article detailing the whole process of fingerprinting and background checks in the state – Can You Get an Alabama Real Estate License with Violations?
Exam Fee: $79
The Alabama real estate license exam cost stays the same no matter what type of license you're getting. The fee is $79.
PSI Exams proctors the real estate license test. You can schedule your exam by creating an online account or by calling 1-888-818-5824.
The exam is three-and-a-half hours long regardless of exam type, but the breakdown of questions varies.
On the salesperson exam, you'll have 140 questions to answer, 40 related to state-specific topics and 100 connected to national topics. Questions are mixed throughout.
On the broker exam, you're given 40 state-specific questions and then 10 simulation problems with multiple parts. The simulation questions encompass the national portion of the exam.
A minimum score of 70 is required, on either test, to pass.
Read our tips on how to pass the real estate exam to ensure a passing score.
License Application: $210
After you receive a passing score on the real estate license exam in Alabama, you'll receive a license application. This happens at the testing facility and comes with a $210 fee.
You must submit a completed application within 90 days of your examination date.
Don't forget to choose a broker to work for prior to submitting your application. Having a sponsoring broker ensures that you get issued an active license.
Pick one from our vetted directory of top-rated real estate brokerage firms in Alabama.
Exam Retake: $79
Each time you take the real estate license exam in Alabama, you must pay the same $79 fee.
Should you fail one or both parts of the exam, you have unlimited retakes as long as you pass within six months of your initial test. If you don't, you must retake the pre-licensing class.
To schedule retakes, contact PSI Exams using the same method you did initially. You must wait 24 hours after failing to schedule a retake.
Once you get your license, it will serve you well to formulate an action plan that details your next steps after passing the real estate exam.
Complement this by reading up on the experiences of industry experts who share the pros and cons of being a real estate agent.
This way, you gear yourself up for the challenges that come with the job.
Survey of Experts
In your opinion, was the cost of getting your real estate license reasonable?
Approximately how much did it cost you to get your real estate license? Including school fees, study materials, and other related expenses.
Expert Insight
What were your 'surprise costs'?
l was surprised by the cost after passing the test. The fees in total were around $1,500.
Nothing was a surprise, really. I chose a great broker to oversee my schooling and they laid it all out for me.
Keeping Your License Active
Post-Licensing Education: $140-$200
Upon successfully obtaining a salesperson license, the next step for Alabama real estate agents is to complete a 30-hour post-license training course.
You must complete this within the first six months of licensure to receive a permanent and active license. This is only for those with a new salesperson license and not for brokers.
The cost of this course will vary depending on institution, but you have a very tight deadline to complete it, so make sure you don't delay in scheduling the course.
License Renewal: $185 for Salesperson; $205 for Broker
License renewal takes place every two years. Alabama real estate license renewal fees vary based on what type of license you're renewing.
It costs $185 to renew a salesperson license, and $205 to renew a broker license. Within the year you're up for renewal, the AREC will send out a postcard reminder.
Continuing Education: $25+ per Course; $105+ for a Package
Continuing education requirements in Alabama total 15 hours. You must start by completing three hours in an AREC-approved Risk Management course.
The remaining 12 hours can be in any AREC-approved courses.
All hours must be completed by September 30 of the even year in your renewal cycle.
It's up to you whether you purchase a package of all 15 hours, or take courses à la carte. Prices will vary between institutions.
Expert Insight
What were your 'surprise costs' after getting your license?
Nothing in the licensing course itself. The REALTOR fees (does not apply to those not becoming REALTORs) were a bit of an expensive surprise.

Prepare yourself for the cost of the MLS, and any other post-licensing expenses your state/brokerage requires.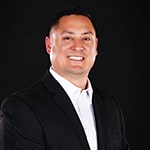 Some of the more expensive fees were MLS dues and state fees that were not expected.
I wasn't aware of the expenses for all the associations, etc.
How to Reduce Real Estate License Education Costs
All real estate license costs in Alabama are fixed, except when it comes to education. This is where you can adjust your budget to possibly save money.
You should start by doing some price comparisons between accredited Alabama real estate training schools in your area. After that, you may be able to reduce costs by:
Expert Insight
What costs could have been avoided and how?
Practice exams at $15 a piece could have been avoided if I would have looked more for free ones.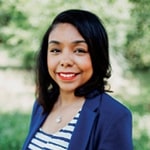 A lot of agents do not know this, but one fee you can avoid is MLS fees. You are not required to join your local MLS in Alabama.

I chose to join because there are so many benefits that come with joining.

Some of the benefits include having access to information about every home listed in the MLS, training and educational resources, networking, discounts with participating vendors, community outreach, and so many more benefits.
I believe some of my fees are directly related to the company I hired in with. I could have interviewed other places and potentially avoided some costs.

To my knowledge, though, all the association fees are for every company.
Regardless of what you pay, going through the process to get your real estate license in Alabama is a definite financial investment.
You will have to budget for some finite costs, but can potentially save a little money in a few places to make things more affordable in the end.
Apart from the expenses involved in acquiring a license, you should also know how long it takes to get a real estate license in Alabama.
This will help you in fixing your schedule to work around the time requirements of getting licensed in the state.
For complete information on how to acquire a license, read our guide on getting a real estate license in Alabama.
When you get your license, make sure to join a real estate team. Being a member means having the opportunity to meet experienced agents who can help guide your career.
To help you build and grow your real estate career quickly, we at Real Estate Bees created a directory for real estate professionals.
It's designed to help you get more exposure for your business, including receiving leads. Create a free profile by signing up here.
__
If you want to contribute your expert advice on a topic of your expertise, feel free to apply to our Expert Contributor Program.
__
About the Author
Kristina Morales is a REALTOR® with over 20 years of professional experience. She actively practices real estate in Ohio but also has practiced real estate in California and Texas. Conducting her real estate business in three states has allowed her to gain unique experiences that make her a well-rounded realtor. She obtained her Bachelor of Arts in Business Management and her MBA with a concentration in Banking and Finance. Prior to real estate, Kristina had an extensive corporate career in banking and treasury. She ended her finance career as an Assistant Treasurer at a publicly traded oil & gas company in Houston, TX.