How Much Does It Cost to Get a Real Estate License in Florida?
For some, the cost to get a real estate license is the main speed bump to pursuing this exciting career. The process is so involved, it can be hard to budget effectively.
However, it is possible to make clear estimates on every piece of your Florida real estate license cost, from the coursework to the exam itself.
Knowing about how much it costs to get a real estate license in Florida can greatly help make this goal attainable.
Keep reading to see a complete breakdown of the cost for a real estate license in the state.
Pre-Licensing Education: $167+
A primary cost of a real estate license in Florida is the pre-licensing education. There are requirements for both a salesperson license and a broker license.
A salesperson license has a 63-hour pre-licensing education requirement. For a broker license, classroom hours total 72.
Students have a choice in course format, and can take their class virtually or in person using a self-led or instructor-led method.
The only requirement is that the course get completed through an approved school.
Once completed, the course certification you receive is good for two years.
License Application: $83.75 for Salesperson; $91.75 for Broker
As you begin working on your pre-licensing coursework, you're able to submit your license application.
The Florida real estate license fees for this vary based on license type. A salesperson application is $83.75, while a broker application is $91.75.
Applications can be submitted online and take about 10 days for approval.
Once approved, you'll receive an email notification that contains your Candidate ID. You'll need this to schedule your exam.
Fingerprint: $44-$88
Immediately after you submit your application for licensure, schedule your appointment to get fingerprints.
This is a required piece to the licensing process and must be done before your application can get approved.
Thankfully, it usually only takes about 2-4 days for the Florida Real Estate Commission to receive your fingerprints after you get them.
You're able to get fingerprints from any LiveScan service provider that has been pre-approved by the Florida Department of Law Enforcement.
This particular Florida real estate license fingerprinting price varies based on which provider you use.
Real estate licensees will pay a different rate than those needing fingerprints for other types of state-issued licenses.
Know the process of fingerprinting and what to expect when you have violations on your record by reading our article – Can You Get a Florida Real Estate License with Violations?
Exam Fee: $36.75
The Florida real estate exam cost is perhaps the least expensive requirement to getting your license. At only $36.75 per attempt, it's pretty reasonable.
To register for the exam, you'll need to contact Pearson VUE. You can do this by creating an online account or by calling the testing center at 888-204-6289.
Both the salesperson and the broker exams consist of 100 multiple-choice questions that you have three-and-a-half hours to complete.
The broker exam covers 12 content areas, while the salesperson exam takes you through 19 content areas.
A minimum score of 75 percent is necessary to pass.
Read our comprehensive guide on how to study for the Florida real estate exam to know the topics that will be covered in the test.
Exam Retake: $36.75
Unfortunately, you can't quantify how much a real estate license in Florida is without taking into consideration the possibility of needing an exam retake.
You'll receive your score upon completing the exam, but should you fail, you'll need to retake.
The cost is the same as the first attempt of the test, but you must wait 24 hours before contacting Pearson VUE to reschedule.
After the waiting time is over, you can take the next available slot for a retake if you want. Meaning if you failed on a Wednesday, you could take the test as early as Friday.
Once your license is approved, you will have to get a licensed broker to activate it. Pick one from our directory of the best real estate brokerage firms in Florida.
Read our guide on how to choose the right broker to work for as a new agent before you make your decision.
Survey of Experts
In your opinion, was the cost of getting your real estate license reasonable?
Approximately how much did it cost you to get your real estate license? Including school fees, study materials, and other related expenses.
Expert Insight
What were your 'surprise costs'?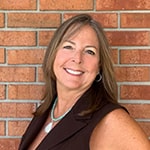 There were no surprise costs. I got the materials I needed in the package to study for the class, take that exam, and study for the state exam.

There was a fee for additional test questions (which I chose to use post-class completion) and a fee for taking the state exam — both of which I expected.
None. I expected all the costs associated with getting my real estate license because I did my research and allocated the funds for everything.
No surprise costs. I googled how much it was to take an exam and all the little fees. I think the only surprise was the background check/fingerprints but it wasn't too expensive.
There were no surprise costs. Everything I needed or would have to do was made clear to me.
Paying for practice tests.
Background check and fingerprints.
Post-Licensing Education: $109+
Within the first two years upon receiving your real estate license, you are required to complete a set amount of post-licensing education.
This is a prerequisite before you are allowed to renew your license.
This only happens once, in the immediate years after initially receiving your license.
The total number of hours is 45 for a salesperson and 60 for a broker. These hours must be completed via commission-approved courses.
Real estate classes in Florida for post-licensing education are available through some institutions in a single batch of all required hours.
You can also pay per course to accumulate your required class time.
Since the minimum price per course is $49, it will most likely be more affordable to pay for a package with all the hours included.
Anyone with a four-year degree in real estate, from an accredited institution, is exempt.
License Renewal: $32 for Salesperson; $36 for Broker
Florida real estate licenses are only good for two years at a time. And, in addition to the renewal fee, you must also complete any required continuing education.
The cost to renew a real estate license in Florida varies by type. It's $32 to renew a salesperson license and $36 for a broker license.
How much to renew a real estate license in Florida also depends on timing. You must postmark your renewal request before the last day of March to avoid a $25 fee.
Continuing Education: $29+
Florida real estate agents and brokers must complete 14 hours of continuing education every two years.
Six of those hours are in mandatory coursework related to law, ethics, and business practices. The other eight hours can be in a variety of approved electives.
Like with the post-licensing education, you can buy all these hours in a single package, or pay for each course separately.
Packages start as low as $29, and individual classes are as low as $9.
Expert Insight
What were your 'surprise costs' after getting your license?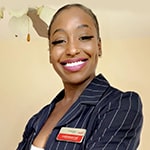 Joining ORRA! Getting access to MLS ($1,700), plus joining a good brokerage ($300). Supra eKEY, etc.

After getting your license, to actually become a realtor, is going to cost you a check. If you want to become a good one, I have access to everything that you need.

It's literally a business; you are the business and you are building a business. It costs money to make money. It's a huge investment.

On top of that, being inundated by marketing sites to get more money out of you to apparently help you grow your business. But it's up to you to grow your business.

Don't spend too much money on marketing. I've learned to focus on what I have as I'm growing my business.

I'm also paying realtor.com $106 a month. They lock you in for a period of time, but I have not received a solid lead from them at all.

If you don't think you could pay for leads to grow your business, now it's up to you to grow your business.
I didn't really have any "surprise costs". Most of the fees and costs were easily available online. Once I was licensed, determining the splits with the various brokers was more of a challenge.
How to Reduce Real Estate License Education Costs
Most of the fees associated with the cost of a real estate license in Florida are fixed. You can't, for example, pay less for your application or your fingerprints.
In order to cut down your expenses though, you may be able to save some money when it comes to the cost of education. Here's how:
1. Start by price comparing approved institutions to find the least expensive option of those nearby.
2. If prices are still too high for a traditional class, consider changing the format. An online, self-led class is often less expensive.
Our A-to-Z guide comparing real estate classes online vs. classroom courses can walk you through the pros and cons of each format.
3. Next, look at course packages, especially for post-licensing classes and continuing education. You'll almost always save buying your hours all together.
4. You may also want to look at an institution's pass rates to calculate whether the cost of their class is worth it.
5. Passing your real estate exam on the first try can also save you money. This means you won't have to pay for retakes.
And, don't forget to study. Saving on education doesn't count for much if you go into the real estate exam unprepared. The goal should always be to not have to retake it.
Even with a cost-saving strategy when it comes to education, you'll still have to create a budget to get your real estate license in Florida.
Set costs will add up, but you may find it a more affordable process if you spend a little extra time researching what institution to attend for coursework.
Expert Insight
What costs could have been avoided and how?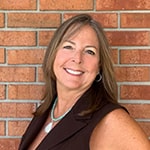 There were no unexpected or avoidable costs. Make sure the package you choose has the elements you think will help you vs. purchasing à la carte.

My package included an online live study group that you could elect to attend — which I used only once but was worth it for that one-session clarity.
Selecting a course that included more practice tests.
Financial investment aside, you will have to keep in mind a couple of other requirements for getting a Florida real estate license.
Once you've made a checklist, set up a time frame for the licensing process. Our article on how long it takes to get a real estate license in Florida can help.
As a full-fledged Florida real estate agent, you are now ready to take your career to the next level. Make sure to formulate an effective plan that details what to do after you get your license.
It will also serve you well to join a real estate team. When you get accepted, you can then meet experienced agents to help guide your career.
From them, you can learn the pros and cons of being a real estate agent as a career, on top of other important insights that can help jumpstart your real estate business.
To help you build and grow your real estate career quickly, we at Real Estate Bees created a directory for real estate professionals.
It's designed to help you get more exposure for your business, including receiving leads. Create a free profile by signing up here.
__
If you want to contribute your expert advice on a topic of your expertise, feel free to apply to our Expert Contributor Program.
__
About the Author
Kristina Morales is a REALTOR® with over 20 years of professional experience. She actively practices real estate in Ohio but also has practiced real estate in California and Texas. Conducting her real estate business in three states has allowed her to gain unique experiences that make her a well-rounded realtor. She obtained her Bachelor of Arts in Business Management and her MBA with a concentration in Banking and Finance. Prior to real estate, Kristina had an extensive corporate career in banking and treasury. She ended her finance career as an Assistant Treasurer at a publicly traded oil & gas company in Houston, TX.