Can You Get a New Jersey Real Estate License with Violations such as Felony, DUI or Misdemeanor?
Even with an existing criminal record, New Jersey real estate license law makes it possible for you to become a licensed agent.
To learn all you need to know about applying for your NJ real estate license with criminal violations, keep reading.
We break down everything you'll need to do in order to give yourself the best chances of getting that real estate license in hand.
Should I Pass a Background Check for a New Jersey Real Estate License?
Submitting fingerprints is part of the real estate application process in New Jersey. However, you don't schedule getting them until after you've passed the licensure exam.
Fingerprint collection is managed by IdentoGo with a fee of $66.05. You must submit these as well as complete the Universal Form.
For a complete list of licensing expenses, read our article — How Much Does a Real Estate License in New Jersey Cost?
Once your fingerprints and the required form are submitted, your real estate license application can go through the final steps of the review process.
Upon passing your background check, paying all fees, submitting appropriate forms, and passing the exam, you're able to get your real estate license.
Can You Get a Real Estate License with a Felony in New Jersey?
While there is a higher risk of getting your real estate license application denied with a prior felony, there are no absolutes.
The New Jersey Real Estate Commission (NJREC) looks at both the date and nature of the felony charge, in addition to your character, when making their evaluation.
This includes looking into your past for examples of honesty, trustworthiness, and integrity.
Once character is evaluated, the date of the crime is taken into consideration. Anything that occurred within the five years prior to filing your application ups your risk of denial.
If you're currently on parole or probation, you may also have a greater chance of getting your application denied.
Certain felonies, if committed within the previous five years, make it very likely your application will get denied. These consist of:
Forgery
Burglary
Robbery
Criminal conspiracy to defraud
Any theft beyond shoplifting
Can You Get a Real Estate License with a Misdemeanor in New Jersey?
As with felonies, timing and the nature of the misdemeanor weigh heavily in the evaluation of past convictions of those applying to become real estate agents in New Jersey.
You can still get a real estate license with a misdemeanor on your record, but you also may get denied.
Anything taking place within five years of applying for your real estate license is evaluated more heavily, especially in the area of forgery, burglary, or theft.
These crimes may lead to automatic denial by the NJREC.
However, misdemeanor crimes that occurred more than five years before your real estate license application gets submitted aren't considered as serious.
They're still reviewed, but conviction date and the nature of the crime both weigh heavily into the consideration.
Can You Get a Real Estate License with a DUI in New Jersey?
You can get a real estate license if you have a DUI in New Jersey. What you'll need to show is that your character refutes the nature of your charge.
A DUI won't prevent you from getting a real estate license if you're able to exhibit a strong character — proving you're trustworthy, honest, and someone with integrity.
That being said, always be upfront about your past. Don't hide anything; it all comes out in your background check anyway.
The NJREC takes into consideration all these elements as well as the date of the crime and the actual details of the DUI charge.
Tips for Applying for a New Jersey Real Estate License with Criminal Record or Misdemeanor
Since everyone's background is different and evaluated independently, the best thing you can do is be upfront about any past convictions when applying for a real estate license in New Jersey.
It all comes out through your fingerprinting and background check, and getting out in front helps demonstrate the character traits that could get you approved.
Specifically, the NJREC looks for you to be of strong character, honest, trustworthy, and in possession of integrity.
Remember to disclose all requested information attached to your convictions, and answer any follow-up questions honestly.
Survey of Experts
Is it more challenging to get a real estate license with violations on one's record?
Do you know any people who got a real estate license with violations on their record?
Expert Insight
Give advice to people with violations on their record to successfully get licensed.
Be upfront. Put everything on the table and trust in your own ability to overcome obstacles that come your way. You have made it this far. So keep going!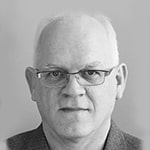 Reach out to someone that is associated with licensing to find out what is involved in remedying the situation before you take the class.
Can I Appeal the Commission's Negative Decision?
You can appeal an initial denial of your real estate licensing application in New Jersey.
Appeals must be filed within 45 days of the date you were given notice of the original denial. Your appeal must contain the following information:
Cover letter stating the factual and legal basis for appeal
Your original application and the denial letter
Information on your compliance with terms and conditions of your parole or probation, if applicable
A letter from your sponsoring broker stating they're aware of the appeal and its basis
Any additional requested documentation from the NJREC
Everything must be submitted in its original form along with two additional copies.
The entire package is then reviewed before you're notified of when and where the appeal will take place. After the hearing, a decision will be made.
If you don't have a sponsoring broker yet, choose one from our compiled list of the best real estate brokerage firms in New Jersey.
Make sure to read our guide first on choosing the right real estate broker to work for.
Can a Real Estate License Be Suspended or Revoked Because of a Violation Committed After Receiving It?
The NJREC does maintain the right to conduct their own investigation into issues that may lead to license disqualification.
Areas that can end in suspension or the loss of your real estate license include:
Misrepresentation
Failure to comply with applicable real estate laws
Providing false information
Pre-existing disciplinary issues with the NJREC, or any other occupational licensing agency
Misuse of funds earmarked for continuing education
Engaging in inappropriate conduct
There are also two areas that qualify for a temporary license suspension in New Jersey as well.
If you fail to account for or pay money belonging to others
If you commingle your personal money or property with that of others, or have failed to keep such money in a special, separate account
Where to Study for a Real Estate License Exam?
Although the review of your background check occurs at the end of your application process, you still have to work hard to get there.
You must finish your pre-licensing education and pass the exam, first. Failure to do so, or misrepresenting the work you've done, can lead to licensing issues later on.
The pre-licensing education for a salesperson license in New Jersey requires you complete a 75-hour course at an approved school.
You can pick one from our directory of the top-rated real estate agent schools in New Jersey.
You can choose which method of instruction suits your schedule and learning style the best. These days, providers offer virtual and hybrid learning, on top of the usual traditional classroom.
Our guide comparing the pros and cons of real estate courses online vs. in-person classes can help you choose the best mode of learning.
Once done, you have a year to pass your exam and submit your application.
For a broker license, 150 hours of pre-licensing education in general real estate, agency and ethics, and office management and related topics must be completed.
After finishing your required coursework, it's best to set aside some time to study before taking the exam.
You'll get plenty of study materials and resources through your pre-licensing classes, but you might want to work with a study group to make it easier to prepare for the test.
It's also beneficial to create outlines and flashcards so you can study key topics on your own.
For a complete list of the types of questions and topic breakdown on the New Jersey real estate exam, download the PSI New Jersey Candidate Information Bulletin.
This thorough outline can help you target the areas you should study and even provides a list of supplemental resources to review.
The following resources can also help when aiming to pass the exam on the first try:
Survey of Experts
How difficult was it for you to study and pass the New Jersey real estate license exam?
How many attempts did it take you to pass your real estate license exam?
After taking the exam, all you have to do is to complete any other pending requirements for getting a real estate license in New Jersey and submit them to the NJREC. Then, wait for your license to be approved.
The time it takes to get licensed in the state depends on how quickly you complete all the steps in the process.
For an estimated timeline, read — How Long Does It Take to Get a Real Estate License in New Jersey?
It pays to be productive while waiting for your license approval. We have the following articles you can check out while preparing for your real estate career:
To help you build and grow your real estate career quickly, we at Real Estate Bees created a directory for real estate professionals.
It's designed to help you get more exposure for your business, including receiving leads. Create a free profile by signing up here.
__
If you want to contribute your expert advice on a topic of your expertise, feel free to apply to our Expert Contributor Program.
__
About the Author
Kristina Morales is a REALTOR® with over 20 years of professional experience. She actively practices real estate in Ohio but also has practiced real estate in California and Texas. Conducting her real estate business in three states has allowed her to gain unique experiences that make her a well-rounded realtor. She obtained her Bachelor of Arts in Business Management and her MBA with a concentration in Banking and Finance. Prior to real estate, Kristina had an extensive corporate career in banking and treasury. She ended her finance career as an Assistant Treasurer at a publicly traded oil & gas company in Houston, TX.