16 Creative Outdoor Real Estate Headshot Ideas
Real Estate Bees gathered some of the industry's best real estate headshot photographers to share their top tips for taking the perfect outdoor real estate headshot.
Additionally, they discussed estimated rates when having your real estate agent headshots taken.
Read on as we share with you the most creative outdoor real estate headshots.
Table of Contents
Creative Outdoor Real Estate Headshot Ideas
Outdoor Real Estate Headshot Rates
Expert survey: The Most Popular Headshot Styles
What is the most frequent style of headshots that agents order from you?
Creative Outdoor Real Estate Headshot Ideas
How to Choose a Background for an Outdoor Real Estate Headshot
A few things to factor in are:

1. Do NOT use anything real bright as a background, i.e., a white/tan/beige stucco wall with sunlight hitting — it would be bad.

2. Texture/pattern is good. If there is enough room, the photographer will have you far enough away from the background so that it's slightly, if not very, out of focus behind you.

Texture and pattern add visual interest to the entire image, but do not take away from the subject.

3. Color is good. While making sure any color in the background will not be brighter than the subject, color can also add visual interest to the entire image.

4. A plain background that is not as bright as the subject can be good, too.

If using this headshot for social media or business cards where it may be cropped tight around the subject's face, the primary goal is to make the person quickly and easily identifiable.
Photo by Jon Milavec
We have examples of the most popular backgrounds in our San Francisco Bay Area. We discuss what their goal is and how they want to look in their picture.

Sometimes the brochure, advertisement, or website page color is considered. Some realtors want all white tones to bring a sleek contemporary look to the photo and web page.

In this case we have white buildings with columns and beautiful architecture that give white tones to the background.

Others prefer brick buildings or just plain green park-like settings. Others prefer landmarks where you can recognize where they are standing like vistas or even the Golden Gate Bridge.

Even though some headshots do not show a lot of background, this planning and decision on which background to use adds to the perfect end result of the portrait.
Photo by Faye Dawdy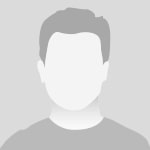 The focus is really on the subject, and the backgrounds I like tend to be secondary.

I like something that goes with the colors they are wearing and does not take attention away from the person.

On some occasions, a client may want to show a specific property behind them and in that case, I keep the subject close to the real estate photography camera and the property tends to be quite a distance behind.
Photo by Rick Gomez
I usually like to choose a backdrop with texture like brick, stucco, wood, etc. They work well when you can bokeh the background and make the subject stand out.

If your background is too busy, it will confuse the viewer and it won't look very professional.
Photo by Wes Albanese
Choose mostly out of focus (shallow depth of field) and no distracting elements. Soft natural colors/patterns are best, either backlit foliage or part of a house are best.
Photo by Jim Fidelibus
Ask the client, what do they specialize in? Single family? Apartment complex, or industrial real estate?

For single-family agents, pick a nice neighborhood near a park where you can have some greenery and a few nice houses in the background.

If the realtor specializes in apartments, ask the client if you can do their headshot in one of the apartment buildings.

Walk through the apartment, pick a spot where there's good lighting, and make sure that you can see apartment buildings in the background.

It's important that the background does not dominate the whole image. You are creating an image where the viewer will see the realtor first and some information as a background.
Thankfully for my creative soul, white backgrounds are not always required. My two favorite real estate headshot ideas involved my drone.

One was the agent was dressed, drinking a tropical drink on a float in a pool. A second favorite was an overhead view from the real estate photography drone of the agent driving their convertible.

I have also done underwater shots, so there is no end to what a headshot can be.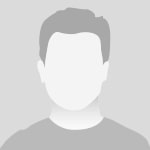 A professional headshot is always about the subject. However for a real estate agent, a portrait in their office usually is recommended, where we can match their personality with their professional surroundings.

Another good choice might be a recent property that they are selling. But most important is the mix of his personality and professional look with the ambience of where they work.
We choose an outdoor background based on a couple of things. We like to find locations they are comfortable with, whether that be in front of the office or their favorite clients' homes.

The second thing we look for is a great light. A good background is worthless if they are squinting or the lighting isn't flattering.
All the aspects for an in-studio background apply to an outdoor background. Keep it clean, make sure it complements the agent's clothing, and keep props to a minimum.
Tips to Take an Outdoor Real Estate Headshot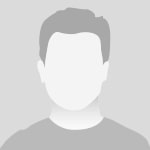 Photography is all about light. The nicest light is going to occur during the first and last two hours of the day.

If I shoot at that time, I will likely have the light behind the subject and I will make sure my background has tones.

As an example, shooting back lit with a sky or the ocean behind the subject will almost certainly mean that your background will wash out and be too bright.

The light 3/4 behind someone with a darker background works very well. Just make sure direct sunlight is not hitting the lens. Of course if you like the look of flare, then the light can hit the lens.

If you have to shoot during hard light, say 11 a.m. to 2 p.m. (winter months, 5 p.m. summer), it's best to find open shade and avoid direct light.

Also, avoid shooting someone by a pool where the blue water reflects an ugly color on the skin.

The same for grass. I will lay a white or black fabric in front of the person to avoid a green cast on the skin.

Finally, wind can be a huge problem. Find protection, or make sure the wind works in your favor. Wind can kill a shot by making the hair and wardrobe look awful.
Photo by Rick Gomez
Photo by Rick Gomez
If you ask 10 different real estate headshot photographers the best way to take any kind of photo, you will get 10 different answers.

This is actually kind of great because then you get to choose based on your aesthetic preferences, as everyone will produce different results.

Because I have to carry all of my equipment on my back (and fit it all into a backpack), I try to maximize the efficiency and usefulness of the equipment that I bring.

It is not usually possible to be carrying around a full studio lighting setup to every location.

Due to weight and size restraints of the equipment I can reasonably carry, I like to bounce a speedlight off a wall to the side of the subject rather than pointing it directly at them.

And also, I just personally enjoy the aesthetics of this type of lighting.
Photo by Jinnifer Douglass
For real estate agent attire, avoid busy patterns (no wild floral)! Solid colors work best — medium to dark tones. Avoid direct sun and look for open shade so you aren't squinting.
Photo by Jim Fidelibus
Lighting is very important. Even if you have a good-looking client, the headshot can come out dull.

Try to schedule your client for early morning or late afternoon. That's the best time for photography.

Now I know some realtors are really busy; they can only meet you mid-day when the natural lighting is unacceptable. This is when your technique comes into play.

You can manipulate the lighting by using a reflector, diffuser, or a portable flash system. You want to use your real estate photography flash system as a fill only if you're aiming for a natural light look.

Do a couple of tests to make sure you are satisfied before shooting.
We find that a waist-up shot with a bit of motion is great. This is wonderful for social media and ads.

We want to help make the realtor seem real and genuine. Having them move while we shoot creates a more candid, honest pose.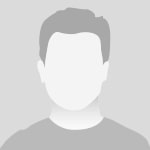 Preferably in the afternoon with soft light coming from windows, or with the golden hour.
Outdoor Real Estate Headshot Rates
What is your minimum price for a real estate headshot?

What is your maximum price for a real estate headshot?

My rates range between $250 to $450, depending on how many outfits they wanted to wear.

Some will just do one outfit. Others like to have a business and a casual look for LinkedIn or other platforms.

Some would like their hair and makeup done. Others do their own makeup and hair.

Included in the price are time, travel, equipment use (whatever you need to bring for the photo shoot), and processing of the images which is editing and photo retouching.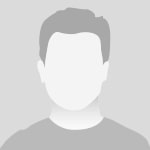 There are so many variables, but a low of $750 and up from there. It depends on how many different looks, locations, and retouching is required.

I talk to the client to figure out how to maximize their needs within their budget.
If I have a real estate team of 6-8 and we spend time on location, which means I bring lights, backdrop, and have to set up, we will charge $1,095 as we are most likely going to spend 4 hours on set and I most likely will have an assistant.
My rates start at $99 per photo. I do offer packages as well. The only time my prices change are if I have to travel somewhere, or if my clients want something done out of the ordinary from what I offer.
On-location shoots typically cost more because the photographer is traveling, lugging their gear around, setting it up and then tearing it down again — all of which takes time.
For more realtor headshot ideas, see our other articles:
___
If you too want to contribute your expert advice on a topic of your expertise, feel free to apply to our Expert Contributor Program.