Can You Get a Texas Real Estate License with Violations such as Felony, DWI or Misdemeanor?
A criminal record isn't always a hindrance when it comes to getting your real estate license. While it might make things a little harder, it doesn't necessarily mean the end.
If you have a previous record and are asking yourself, can I get a Texas real estate license with a criminal record?, the answer is most likely yes.
To learn more about how having certain violations on your record changes the licensing process for you, keep reading.
We break down the importance of being transparent before the background check, as well as what exactly you must do if you have prior felonies, misdemeanors, or DWIs.
Should I Pass a Background Check for a Texas Real Estate License?
A background check for a real estate license in Texas is a required part of the process. To begin, you'll need to submit fingerprints.
Fingerprints must be on file with the Texas Department of Public Safety in order for the background check to proceed.
IdentoGO collects and submits your fingerprints to both the FBI and the Texas Department of Public Safety.
To set up an appointment to get your fingerprints taken, start here. The cost for this service is $38.25.
Once fingerprints are in, the background check will take place. There shouldn't be any surprises here, since you're able to provide information about your criminal history on the application.
There are four questions you must answer on the application first before scheduling your fingerprint appointment. They cover your professional and criminal background.
If you note any issues in these areas, you'll be required to submit a background history form to provide additional details about the infractions.
Include all relevant supporting documents so the Texas Real Estate Commission (TREC) can make a determination on whether you're fit for a license.
This information should match up to what your background check will reveal, so don't keep anything to yourself.
The licensing process will get delayed if you're notified of an investigation into your background.
Can You Get a Real Estate License with a Felony in Texas?
The key qualities required of all applicants who want to be professional real estate agents in Texas are honesty, trustworthiness, and integrity.
Therefore, if you have a prior felony on your record, you should disclose it before the background check.
The TREC doesn't list many specific crimes that would automatically disqualify an applicant. So, if you're wondering, can a felon get a real estate license in Texas?, the answer is probably yes.
The only felonies cited as potentially putting your license at risk are those involving controlled substances in any manner as well as DUIs or DWIs.
Each applicant's situation is looked at individually, and evidence showing mitigating factors and rehabilitation are considered.
If you're concerned about the Texas real estate license requirements for a felony in particular, you can request that the TREC look at your background in advance.
You can submit a Fitness Determination form for review, along with the submission fee of $50.
Can You Get a Real Estate License with a Misdemeanor in Texas?
There are a variety of offenses that may be classified as misdemeanors in Texas that could prevent you from getting your real estate license.
However, none of them are definite 'no's', and each individual's situation is looked at independently of anyone else's.
Additionally, even with these infractions, the TREC looks at a number of other factors to determine if you're fit for a real estate license. These include:
Extent and nature of past criminal activity
Your age at the time of the offense
The amount of time that has elapsed since your conviction
Your conduct and professional activity both before and after the conviction
Remaining time on parole or probation
Your compliance with court-ordered terms and conditions related to the conviction
Evidence of rehabilitation and your present fitness for work
Only convictions are taken into consideration during this review. Any arrest without a conviction does not count.
Can You Get a Real Estate License with a DUI or DWI in Texas?
You can get a real estate license if you have a DUI, but in Texas, it's much harder. This is because both a DWI (driving while intoxicated) and DUI can directly impair your ability to do the job of a real estate professional.
As a result, there's no easy answer to the question, can you get a real estate license with a previous DWI in Texas? Sometimes the answer is yes, sometimes no.
Felonies involving a DUI can prevent you from getting a real estate license in Texas if you fail to disclose the conviction upfront and don't cooperate with any follow-up requests.
A DWI or DUI can hold up the results of your background check, too, so make sure you're upfront about the charge and work to show how you've bounced back since.
With the right evidence and supporting documents, your application request may get approved.
Tips for Applying for a Texas Real Estate License with Criminal Record or Misdemeanor
If you're applying for a license with a criminal record, there are a few things you can do to make the process easier.
These tips will hopefully prevent your application from being held up, and make it easier for the TREC to review (and approve) you for licensure.
Submit a Fitness Determination form if you're uncertain you'll be eligible.
Answer all the questions on the real estate license application honestly.
Provide any supplemental documentation and evidence as necessary for any past convictions.
If you have a conviction that could directly relate to the duties and responsibilities of a real estate licensee, provide ample evidence of rehabilitation.
Remember, highlighting your character by showing you have the required honesty, trustworthiness, and integrity to do the job is essential.
It can give you a better chance of moving forward with the real estate license process after the TREC review.
Survey of Experts
Is it more challenging to get a real estate license with violations on one's record?
Do you know any people who got a real estate license with violations on their record?
Expert Insight
Give advice to people with violations on their record to successfully get licensed.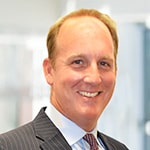 Make sure that any violation on your record won't keep you from getting licensed prior to going through the process of taking classes and the exam.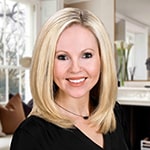 Best to check with TREC and see if you qualify before getting started with the licensing process.
Take the test and call the TREC.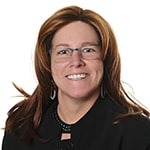 I would say be as honest as possible!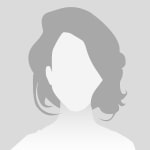 Explain everything in detail.
Can I Appeal the Commission's Negative Decision?
If you begin your real estate licensing process by submitting a Fitness Determination and it's not approved, you cannot appeal the decision.
You can, however, resubmit a new Fitness Determination form with additional supporting documentation.
Without the additional evidence, though, you'll be unable to apply for a Texas real estate license.
If you receive a ruling from the TREC that denies your application for a license once you've submitted that and undergone the background check, you are able to appeal.
Once you receive your letter of proposed denial, you can request for a hearing to challenge the ruling.
Can a Real Estate License Be Suspended or Revoked Because of a Violation Committed After Receiving It?
The Texas real estate license act is a piece of legislation that sets the standards for how licensed real estate agents should conduct themselves.
Going against any of these standards could lead to license disqualification or some other disciplinary action.
Specific actions that may put you in the position of potentially getting your license revoked include:
Negligence or incompetence
Untrustworthy conduct
Misrepresentation
Failure to disclose a property defect or all specifics of a real estate transaction
False promises to buyers and/or sellers
Getting compensated by multiple parties connected to a single real estate transaction without their knowledge or consent
Failing to account for or remit money that belongs to another person
Combining money belonging to another person with your own
In some of these circumstances, punishments by the TREC may involve only a license suspension rather than revoking the license completely.
You may also get put on probation, or have to pay a fine up to $1,000.
If accused of any of these violations, you're able to stand before the TREC or hearing officer and appeal the decision.
Where to Study for a Real Estate License Exam?
After getting through the rigorous process of approval to apply for a Texas real estate license with your prior conviction, you can start working toward your license exam.
That begins with completing a set requirement of pre-licensing education totaling 180 classroom hours.
These hours must be completed within an approved set of courses that include:
Principles of Real Estate I (30 classroom hours)
Principles of Real Estate II (30 classroom hours)
Law of Agency (30 classroom hours)
Law of Contracts (30 classroom hours)
Promulgated Contract Forms (30 classroom hours)
Real Estate Finance (30 classroom hours)
These classes must be completed at any of the accredited real estate agent schools in Texas. You have a choice to take the courses via a traditional classroom setting or through online.
Before taking a pick, we recommend that you read our guide comparing the pros and cons of real estate classes online vs. classroom courses.
Once done, you must submit your completion documents to the TREC along with your license application.
Once the courses are complete, the next step is to study and prepare for the real estate licensing exam.
You'll receive plenty of study materials and resource lists while in your real estate classes, but you may also want to organize a study group to help make preparing easier.
It's also beneficial to create flash cards and outlines of key topics for when you're studying on your own.
To know what topics will be touched on during the test, read our article on what to study for the Texas real estate exam.
Additionally, you can refer to our article providing tips on how to study for the real estate exam.
To get a complete list of the types of questions, and topics, on the real estate license exam, refer to the Pearson VUE Candidate Bulletin.
Survey of Experts
How difficult was it for you to study and pass the Texas real estate license exam?
How many attempts did it take you to pass your real estate license exam?
As you go through all the requirements for getting a Texas real estate license, don't forget to scout for a licensed real estate broker to sponsor you.
This ensures you'll be issued an active license once passing the exam.
To know the different types of brokerages and other pertinent information, read our article on how to choose a real estate brokerage firm to work for as a new agent.
When you know what to look for, you can browse our directory of the top real estate brokers in Texas to make your choice.
So you can have an idea of the time it takes to get licensed in the state, read our article — How Long Does It Take to Get a Real Estate License in Texas?
For the expenses associated with obtaining your license, check out our article on how much to get a real estate license in Texas.
While waiting to get approved for a license, absorb as much knowledge as you can of the real estate business. The following resources can help:
To help you build and grow your real estate career quickly, we at Real Estate Bees created a directory for real estate professionals.
It's designed to help you get more exposure for your business, including receiving leads. Create a free profile by signing up here.
__
If you want to contribute your expert advice on a topic of your expertise, feel free to apply to our Expert Contributor Program.
__
About the Author
Kristina Morales is a REALTOR® with over 20 years of professional experience. She actively practices real estate in Ohio but also has practiced real estate in California and Texas. Conducting her real estate business in three states has allowed her to gain unique experiences that make her a well-rounded realtor. She obtained her Bachelor of Arts in Business Management and her MBA with a concentration in Banking and Finance. Prior to real estate, Kristina had an extensive corporate career in banking and treasury. She ended her finance career as an Assistant Treasurer at a publicly traded oil & gas company in Houston, TX.