12 Best Wholesale Real Estate Training Courses Compared (Free and Paid Classes)
Real Estate Bees' editorial team asked a number of industry-leading real estate investors to share their expertise on the best wholesale real estate education solutions to help our readers make a more informed decision when choosing a service provider for their needs.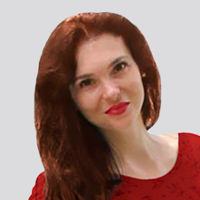 With the help of the experts, we identified the best courses for wholesale real estate training and evaluated them based on critical factors that are important for real estate wholesalers. We never receive any compensation for the inclusion of products or services in our articles. Read our editorial guidelines to learn more about our review and rating process.
Table of Contents
12 Best Wholesale Real Estate Education Solutions
Free Real Estate Wholesale Training
12 Best Wholesale Real Estate Education Solutions
APPLY NOW
AstroFlipping is set apart with its 4k+ member community and their devotion of time to show love, appreciation, guidance, and support to everyone within.
This strong and unique focus on community is showcased by their members' successes.
Over a six-month period, AstroFlipping members have made over $7 million dollars in assignment fees, helping to provide for both members and homeowners.
AstroFlipping was built by using the same strategies that Jamil used to be successful.
Tapping into his experiences as a wholesaler, the course focuses on creating a streamlined source of community, resources, and tools to help members learn the ins and outs of wholesale real estate investing in an ethical and financially beneficial manner.
Members are constantly encouraged to participate in the private Facebook group, coaching calls, and meet up activities.
"Squading up" is a common rallying cry, emphasizing the importance of collaboration over competition, and that helping each other is far more successful than competing against one another.
Along with this, the AstroFlipping community also provides:
Lifetime membership for all members to all aspects of the mentorship including any updates ever made!
16 hours a week of daily coaching calls to highlight member wins, support for member losses, and answer any questions in a real time fashion.
Active connections to other wholesalers, real estate agents, fix and flippers, and investors within the community.
Active connections and access to Jamil's real estate wholesale company, KeyGlee.
Recently celebrating its 4,000th member, AstroFlipping is the largest wholesale real estate community, giving members a wealth of knowledge and tools from within.
Who Is the Instructor?
Jamil Damji is an internationally renowned real estate investor and wholesale expert, entrepreneur, and co-star of the A&E series, Triple Digit Flip.
He is one of the co-founders of KeyGlee, creator of AstroFlipping, cohost of the popular podcast, Wholesale Hotline, and regularly appears on BiggerPockets' On The Market podcast.
He has completed over 5k of transactions, doing 60-80 deals on a monthly basis, and has made well over $38 million dollars with his wholesaling company.
With over twenty years of real estate investing experience, Jamil has made a career of describing his wholesaling journey, his wins, and his challenges through social media and on his YouTube channel.
His focus and goals are to change the wholesale real estate landscape into a moral and ethical practice, where all parties involved are able to win financially and personally.
What Will You Learn?
Foundations of real estate investing and wholesaling, including different terminology, how a real estate sales contract is conducted, and a digestible breakdown of the parties involved
How mindset and limiting beliefs affect the pursuit of success and how to effectively push past those challenges
Differences between acquisition and disposition wholesaling
Workflow automation and CRM setup, along with contracts and resources for members to use for their own deals
Unlimited knowledge and growth comes through access to the 4K strong AstroFlipping community of connected real estate investors nationwide
Read more about this course's offerings in our full AstroFlipping review.
Pricing
Their Astro Accelerator package costs $7800. It includes six modules with videos, contract templates, focus on acquisition and disposition, access to an investor community, lifetime access to learning materials, live comping assistance, and two group training calls.
Their Astro Accelerator Executive package costs $9800. It includes everything in the previous package plus one more module, two custom websites, full CRM setup, workflow automation, team build-out and organization, and live calls with the Jamil Damji.
Pro Wholesaler VIP Program by Real Estate Skills
TRY FREE TRAINING NOW
The Pro Wholesaler VIP Program is one of the best real estate wholesaling courses as well as courses on flipping houses.
It's an immersive self-paced online coaching course, with access to a community of professional real estate wholesalers and other industry entrepreneurs.
The program shows you how to start, grow, and scale a profitable real estate wholesaling business from scratch.
It is a comprehensive business course for anybody who wants to start their own wholesale real estate business and grow it to six figures and beyond.
It doesn't matter if you have previous knowledge or experience with the subject or not you'll get all the help you need in order to be successful.
This course includes:
Lifetime access to the Pro Wholesaler VIP Program training modules
Mastermind community
Live Q&A coaching calls
Who Is the Instructor?
Alex Martinez is an active real estate investor, serial entrepreneur and consultant with a multi-year experience in growing hyper-profitable real estate businesses by wholesaling and flipping real estate.
He is the creator of RealEstateSkills.com, a website that helps other real estate professionals develop the mastery necessary to make money in real estate.
What Will You Learn?
How to wholesale, flip, and buy rental properties below market value from the MLS.
How to consistently source deals on demand and with predictability.
How to successfully wholesale houses with little or no money.
How to generate six-figure profits.
How to dominate your market.
We expand on the curriculum in our full Pro Wholesaler VIP course review.
Pricing
The price of this course starts from $5,000+, which can be paid in monthly installments if necessary.
SIGN UP NOW
Property MOB Academy is a great place to start if you're looking to get into real estate wholesaling.
The courses are easy to follow and provide valuable information on wholesale real estate investing.
The course covers topics such as lead generation, marketing, negotiating, contracts, finding cash buyers, and closing transactions.
A total access pass payment allows you access to over 30 wholesaling courses created by a veteran real estate investor who has been in the business for 21 years.
The training courses are divided into short, easy-to-follow modules that contain relevant information and actionable steps.
Each module ends with an exercise so that you can put what you've learned into practice immediately after completing it.
In addition to providing training courses, Property MOB also hires and trains some of the best virtual assistants for real estate investors.
If you need help with anything from lead generation to closing deals, they've got you covered.
Who Is the Instructor?
Tracy Caywood is the founder of Property MOB Academy and has been a real estate investor since 1998.
She is also a broker since 1999 and has wholesaled over 900+ deals in her career. Tracy left a Fortune 500 job in the late '90s to seek fame and fortune in real estate.
She found success wholesaling properties by using little of her own money. She has since automated 95% of her business and is now teaching other investors how to do the same.
What Will You Learn?
Property MOB offers comprehensive training for new and aspiring real estate wholesalers. The courses are divided into the following categories:
Wholesaling Marketing Automation
You'll learn:
How to succeed in the probate market
How to respond to sellers' calls
How to hire, train, and manage an acquisition manager
How to automate buyer management so that your business grows on autopilot.
Structuring and Negotiating Deals
The courses here will show you:
How the negotiation cycle works with sellers
How to determine the After Repair Value (ARV) and set a Maximum Allowable Offer (MAO). You will have access to a cheat sheet and a Comps spreadsheet.
Some effective ways to get the seller to say yes.
Money Management
Here you'll learn:
How to find a private lender
How to manage 4 and 5 figure checks
How to set up a business entity to streamline and protect your wholesale business.
Real Estate Contracts
A step-by-step guide to writing a real estate wholesale contract.
Pricing
A total access pass purchase gives you instant access to all of Property MOB's wholesaling courses, plus a variety of other training resources.
You'll also get access to over 50 downloadable documents and action plans to keep you on track. The one-time fee for this pass is $99.
The Beginner's Deal Finding Guide
ENROLL NOW
Finding deals is one of the toughest challenges for investors and wholesalers, and it's also one of the most important. If you can't find deals, you can't make money.
In "The Beginner's Deal Finding Guide," REtipster focuses on one single aspect — how to find deals — that applies to almost all real estate investing business models.
This guide will walk you through over a dozen proven deal-finding strategies that can help you find deeply discounted real estate in your market.
Who Are the Instructors?
Jaren Barnes. Jaren Barnes is the senior creative director at REtipster.
He is a real estate investor and licensed agent who has sold 300+ properties per year and dealt with every challenge imaginable.
He also runs a profitable land flipping business, and has interviewed many of the greatest minds in real estate.
Seth Williams. Seth Williams is the founder of REtipster and has helped thousands of investors find their way to financial freedom.
He has over a decade of experience as a land investor, rental property owner, and commercial real estate banker.
What Will You Learn?
This course will teach you how to locate good deals in real estate. It is divided into three sections:
1. Motivated Seller Psychology
Why do motivated sellers exist?
Is it ethical to make low offers?
2. Time-Intensive Strategies
Marketing strategies that cost less and take more time.
Networking for real estate deals
Door knocking
Driving for dollars
Cold calling
3. Money-Intensive Strategies
Marketing strategies that require a large budget and less time.
Students will also receive a purchase agreement and an assignment agreement template, as well as the Land Flipping Lifecycle eBook by Seth Williams.
Pricing
The Beginner's Deal Finding Guide by REtipster is normally available for a fee of $297. However, there have been discounts for up to $97.
There is a 30-day money-back guarantee. This course contains nine hours of video lessons, written summaries and numerous downloads to help you implement each strategy.
JOIN WHOLESALING BOOT CAMP
Lex Levinrad teaches students how to get started wholesaling real estate and flipping houses without using any of their own cash (or credit) in his 3-day wholesaling real estate boot camp.
In this course, Lex will teach you the basics of wholesaling houses, how to find potential wholesale deals, and how to approach motivated sellers.
He'll show you his proven marketing strategies for approaching motivated sellers and what exact words to use when speaking with them.
You'll learn how to find motivated sellers who want to sell their property fast but don't have time or energy to list it on the market themselves — and how to convince them that YOU are their best option for selling their home quickly and for top dollar!
Aside from the course, students also get a 12-month subscription to Lex's blog, direct email access, and live Q&A calls with him.
Lex Levinrad offers a variety of other real estate training programs, including distressed property investment boot camp, fix and flip boot camp, and one-on-one coaching.
Who Is the Instructor?
Lex Levinrad is the founder of Lex Real Estate Group, a full-service real estate firm that helps investors buy and sell property.
He has been an active real estate investor since 2003, having purchased and rehabbed, wholesaled, flipped, and rented over 1,000 houses.
He also runs a YouTube channel called "Financial Freedom From Investing in Real Estate" which has had over 2 million views.
Lex hosts the "Investing in Real Estate With Lex Levinrad" podcast, which has had over 4.5 million downloads. He wholesales 15 to 20 houses a month with his team at Lex Real Estate Group.
What Will You Learn?
How to wholesale real estate and flip houses.
How to make millions in real estate with no cash — Home Study Course.
Getting started as a real estate investor — 6 Disc Audio CD Set.
How to wholesale bank owned properties — Book on Wholesaling.
How to get started flipping houses.
In addition to learning about wholesaling real estate, the Wholesaling Real Estate Boot Camp includes a ticket to a Bank Owned Property REO Bus Trip.
Lex's team takes students to visit at least 3 bank owned properties.
Pricing
You'll have to discuss pricing with a sales rep. However, Lex runs a Partnership Program from time to time where he offers special promotions.
For $97-197 a month, users can get access to all of the following:
the entire video of the Fixing & Flipping Houses Boot Camp
the entire video of the Wholesaling Real Estate Boot Camp
proof of funds letter site
tickets to the Fixing & Flipping Homes + Wholesaling Boot Camp
6 CD audio set titled "Getting Started As A Real Estate Investor"
TTP Cold Calling Training for Real Estate Wholesalers by Brent Daniels
Brent Daniels's TTP cold calling program is an advanced wholesaling real estate training.
It teaches wholesalers a simple and effective step-by-step method for using combative marketing techniques to find motivated sellers and convert them into clients.
It is the most effective program on cold calling for real estate investors and wholesalers currently on the market.
You will learn a proven system for picking up the phone or a dialer for real estate investors and contacting property owners ready and willing to sell their properties.
This is why it is known as a Talk To People (TTP) program.
This course includes:
1-on-1 coaching with Brent Daniels
Daily Zoom meetings
Members-only community
Premium courses
Who Is the Instructor?
Brent Daniels is a successful real estate wholesaler and the creator of the advanced wholesale training program TTP (Talk-To-People).
He teaches wholesalers how to build their business by using a specific strategy for getting in touch with various types of motivated sellers.
This strategy will enable them to make the most of the wholesaling cash machine. He is an effective tutor whose methods have been proven to be helpful to many students.
What Will You Learn?
Where you will find the most complete lists of motivated and distressed home sellers that your competitors have not yet discovered.
How to identify and target the most likely prospects from those lists for your business, without wasting time on those who may not be the most profitable.
What to say, and how best to say it, in order to communicate effectively with people you talk to and what questions to ask motivated sellers. The program covers the tone of voice to use. It also covers the proper way to handle objections and questions, and how to make money from people who aren't interested in buying at this time. These wholesale real estate cold call scripts are based on the instructor's personal experience and proven to work time and time again.
Pricing
The price of this course is $5,000.
Wholesaling Real Estate in 30 Days (Udemy Course)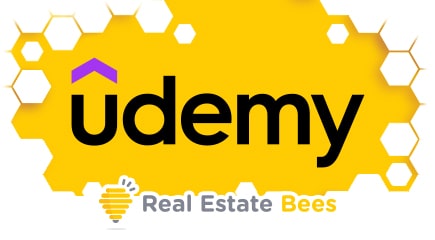 This is one of the most detailed and intensive real estate wholesaling courses that teaches you how to get started wholesaling properties in your local area.
This course includes step-by-step guides and action plans for getting your first deal. It will help you understand exactly what you need to do in order to get results when wholesaling properties.
The wholesale real estate classes are designed to help people who have never been wholesalers before develop a detailed understanding of how it works.
This course includes:
3.5 hours on-demand video
2 articles
Full lifetime access
Access on mobile and TV
Certificate of completion
Who Is the Instructor?
Christian Chabi is a real estate agent and investor who started purchasing properties with little to no money before he turned 21.
In the first 16 months of his wholesaling venture, he earned profits of $41,254.
Christian Chabi is also a certified real estate coach who specializes in helping others achieve their goals by teaching them how to make money through real estate investing.
What Will You Learn?
The benefits and drawbacks of wholesaling real estate.
What paperwork is required, where to get it, and how to fill it out.
Myths and misconceptions about wholesaling real estate.
What to expect when closing your first deal.
How to market to find sellers who are motivated to sell.
Pricing
The price for this course is $30.
Wholesaling Real Estate Blueprint by Chris Goff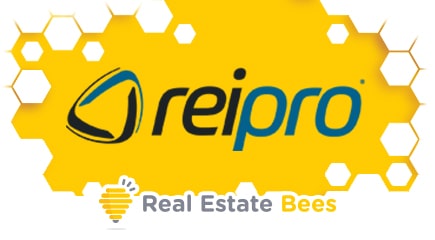 The Wholesaling Blueprint Course by Chris Goff is a step-by-step guide for new real estate investors. It eliminates confusion about what to do, how to do it, and why you're doing it.
In this course, you'll learn real estate wholesaling with classes covering how to set up your wholesaling business, determine the right business name, design a business card and create a marketing plan.
You'll also learn how to get help from members of your community who share your vision.
This course includes:
blueprint workbook
jump start checklist
wholesaling deal chart
13 training videos
10 audios
contracts and forms
a 90-day game plan
Who Is the Instructor?
Chris Goff is a real estate investor and co-founder of REIPro, a real estate software company.
He has been investing in real estate for 20 years and facilitated over 500 deals during that time.
This earned him recognition early on for his ability to avoid pitfalls while still earning profits from his deals.
What Will You Learn?
A step-by-step guide to getting started with wholesaling.
How to choose a name for your business, and how to make your business card look professional.
How to find properties to flip for investors and other hidden wholesaling opportunities.
How to build a team.
How to inspect properties within 15 minutes.
You will get a motivated seller phone script and questions worksheet to help you reach property owners.
How to write marketing ads that sell properties quickly.
A worksheet to help you build an investor list.
Pricing
The digital download price of this course is $97.00.
Virtual Real Estate Wholesaling Basics in 30 Days Udemy Course
Virtual real estate wholesaling is a new trend that makes it easier than ever for investors to do wholesaling from their own homes.
This virtual wholesaling real estate course provides an apt introduction to virtual wholesaling.
This course promises to provide newbies and seasoned investors with all the real estate wholesaling tools they need to make their first virtual wholesale deal within 30 days.
You'll learn how to start a business buying and selling real estate as a wholesaler, teaching you everything from structuring deals to finding buyers and sellers.
543 students who have taken the online course on Udemy gave it an average rating of 4.9 out of 5 stars — and at least 3,600 people completed this course.
This course includes:
3.5 hours on-demand video
2 articles
8 downloadable resources
Full lifetime access
Access on mobile and TV
Certificate of completion
Who Is the Instructor?
Ebonie Caldwell, is a veteran real estate investor with over 20 years of experience.
As President of REI Investment Society Mentorship and Training Program, Ebonie provides a range of services including business coaching, consulting and development, real estate and social media marketing training.
As a managing broker in downtown Chicago and the North Shore areas of Illinois, Ebonie has spent her career working with residential and commercial properties.
What Will You Learn?
How to build a successful online brand that attracts motivated sellers.
How to tell a good deal from a bad one.
How to evaluate a deal by examining the contractor's scope of work, and researching comparative marketing analysis.
Pricing
The price of this course is $30.
Free Real Estate Wholesale Training
Free Wholesaling 101 Course by Ola Tux Abitogun
This course is a step-by-step introduction to the world of wholesale real estate. It consists of seven parts hosted on Youtube, which can be taken in any order.
Each part presents information about different aspects of wholesale real estate, and each section contains links to additional resources for further reading.
It is designed for those who want to learn more about this industry or those who want to start their own business in wholesale real estate.
Who Is the Instructor?
Ola Abitogun is the founder of myEmpirePRO.com — a media, publishing, consulting and training company that helps people achieve financial freedom through real estate investing and digital marketing.
He graduated from the New Jersey Institute of Technology in 2004 or 2005 with a degree in computer engineering or computer engineering management.
Ola Abitogun was born in Dallas, Texas and raised in Nigeria. His first 24 months as a real estate investor and entrepreneur earned him over $3 million in revenue.
What Will You Learn?
What real estate wholesaling is and how it works.
How to find motivated sellers for wholesaling.
How to analyze a profitable real estate wholesale deal.
The three pillars of a real estate wholesale industry.
Free Wholesale Course by David Dodge and Mike Slane
Free Wholesale Course is a seven-part course designed by David Dodge and Mike Slane to teach you the fundamentals of wholesaling real estate.
In this course, you'll discover the basics of wholesaling real estate. You'll learn how to find properties, talk to sellers, and close deals.
You'll even discover how to find motivated sellers who are ready to sell their houses quickly.
Who Are the Instructors?
In addition to his 14 years of experience in real estate, David Dodge is a founding member of House Sold Easy Properties.
He is also the owner of a real estate property management firm located in Saint Louis, Missouri. He has participated in more than 500 real estate negotiations, purchases, and sales over the years.
Michael Slane has been investing in St. Louis real estate since 2009. An active investor in residential multi-family and single-family homes, he works full-time in real estate.
Michael Slane is the co-founder and a senior buyer for House Sold Easy, a home buying service in the St. Louis, MO area.
What Will You Learn?
What wholesaling is and how it works.
How to find motivated sellers.
How to make offers to motivated sellers.
How to use a contract to secure a property.
How to market properties.
Closing a wholesale deal.
Wholesaling University is a free, self-paced course designed to teach you everything you want to know about wholesaling houses.
You'll learn how to wholesale real estate by using a comprehensive step-by-step framework.
Each lesson builds on the previous one, leading you through all you need to know about wholesaling real estate.
It provides a thorough understanding and knowledge of everything needed to succeed in the wholesaling business.
Who Is the Instructor?
David Frizzell is the founder of The Wholesalers Toolbox. He is an active investor in the St. Petersburg, Florida area.
He started out as a mortgage broker, transitioning into being a home inspector during the 2008 crash. He came across wholesaling by chance, making a lot of mistakes along the way.
TheWholesalersToolbox was created to help new real estate investors avoid those mistakes and get started in wholesaling with less risk.
What Will You Learn?
The legality of real estate wholesaling.
How to choose your market.
How to build your cash buyers list.
How to find investor-friendly title companies.
How to calculate After Repair Value.
How to calculate the maximum allowable offer.
How to negotiate wholesaling contracts and exit strategies.
How to close a deal.
Are Real Estate Wholesaling Courses for Free Worth Your Time?
There are a few free real estate wholesaling courses and free virtual wholesaling courses out there, but they're not super extensive or rigorous.
These courses offer an introduction to the business as a free real estate wholesaling training for newbies.
With these courses, you learn:
The basics of real estate wholesaling.
How to analyze a wholesale real estate deal.
How to start a real estate wholesaling business.
However, these courses do not offer the benefit of a relationship with a mentor or tutor to answer complicated questions.
Most of the free real estate wholesaling courses are usually meant to introduce you to wholesaling and what's possible with wholesaling.
There usually is a paid upsell at the end for investors who want more detailed, practical knowledge.
Lastly, for those who are also interested in additional education, we recommend to take a look at the best real estate wholesaling books by recognized investing experts.
__
About the Author:
Oleg Donets is a serial entrepreneur, technology and digital marketing strategist with a solid track record. Since 2013, he has been successfully helping numerous startups and established companies from a wide range of industries to launch, grow and scale their businesses by utilizing his innovative technology solutions and progressive marketing strategies. Oleg is a founder of Real Estate Bees, a cutting-edge technology & marketing platform for the real estate industry. Oleg is also a proud business mentor at SCORE, the nation's largest nonprofit organization and a resource partner of the U.S. Small Business Administration.