How Does AstroFlipping Work?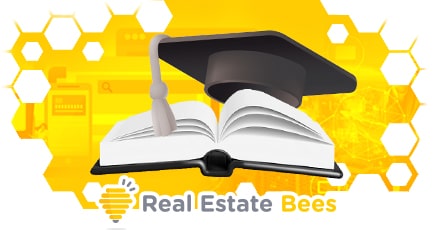 As an e-learning program, AstroFlipping is packed with many different forms of learning material that students can access at any time.
Here are the main resources you can access once you enroll for the program.
Training videos — This is the main way the AstroFlipping training program is delivered. The course comes with numerous pre-recorded videos where one of the instructors takes you through the selected topic. All videos are in HD quality and can be accessed at any time and on any device.
Conference calls — Once you join the mentorship program, you will be able to access at least two conference calls within the course duration. The calls are hosted by Jamil and include all current students. They're excellent for speaking directly with Jamil and getting tailored solutions for your challenges, as well as networking with other investors in the program.
Access to an exclusive investor community — By becoming a member of AstroFlipping, you are automatically added to the program's private community on Facebook. There, you'll enjoy several perks, including early access to course updates and news, specialized support, and access to a network of real estate investors and service providers, among others. The community currently has over 4,000 active members.
Downloadable contract and form templates — There are many legal documents and forms used in real estate deals. AstroFlipping provides students with several templates for real estate contracts, forms, and checklists to help them get started on finding homes to wholesale, negotiating with motivated sellers, and closing deals. All documents can be downloaded for printing.
One-on-one coaching calls — AstroFlipping members get a chance to interact directly with Jamil Damji through a bonus one-on-one call. Here, you can ask highly specific questions regarding your wholesaling venture or issues encountered within the course.
Custom websites — With AstroFlipping, investors can build and customize websites for generating motivated seller leads on autopilot for their wholesaling business. The program provides you access to two custom websites at no additional fee.
CRM access and set-up — Once your business has grown, you need to manage and automate several functions and activities. To help with this, the AstroFlipping program introduces you to a CRM for real estate investors and provides you access to the real estate wholesaling software. The course will guide you on how to set up the CRM and start using it to manage your business.
Members' workbook — AstroFlipping provides all new students with a comprehensive workbook to guide them on what the course entails. The workbook is free (cost is included in main fees), but you may have to contact the company to receive a copy.
Lifetime access to the program — When you enroll to either of the company's programs, you become a lifetime member of AstroFlipping. This means you will be able to access all learning material and resources, including coaching calls, websites, CRM, and community, for life after completing the course, at no additional fee.