10 Best Accounting and Bookkeeping Software Tools for Landlords
Real Estate Bees' editorial team asked a number of industry-leading real estate investors to share their expertise on the best landlord accounting software apps to help our readers make a more educated purchase decision when researching available solutions.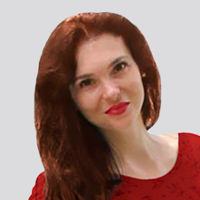 With the help of the experts, we identified the best free and paid accounting and bookkeeping software tools for rental properties and evaluated them based on critical factors that are important for landlords and property managers. Visiting retailers of the listed products by clicking links within our content may earn us commissions from your purchases, but we never receive any compensation for the inclusion of products and/or services in our consumer guides. Read our editorial guidelines to learn more about our review and rating process.
Table of Contents
Free Landlord Accounting Software
Paid Landlord Accounting Software
TurboTenant is a FREE leading property management software that helps independent landlords streamline their rental process. Get leads, screen tenants, create leases, and collect rent — all in one place. Join the 500,000+ landlords who rely on TurboTenant to create welcoming rental experiences. Truly FREE! No tricks or trials!
Free Landlord Accounting Software
CREATE FREE ACCOUNT
Baselane is a smart and convenient online banking service for landlords. It allows them to handle their day-to-day rental cash flow in one place.
They get paid faster, spend less time on paperwork, and don't have to worry about missing rent payments.
To get started, landlords simply have to connect their existing bank accounts or open a new banking account with Baselane.
Baselane promises that their landlord banking comes with zero fees and up to 5% cash back rewards.
The platform is free but they make money through interest earned on balances held in their bank accounts.
They also charge tenants 2.99% of rent if they make payments through credit or debit cards.
Check out the full Baselane review and watch a full video walkthrough of the product.
Features
Baselane Banking. Landlords who own more than one property generally require individual banking services for each of them. However, running separate accounts leads to increased administrative burden and cost. With Baselane, landlords only pay for what they use: there is no ongoing fee.
One-click bookkeeping. You can categorize your transactions by property and revenue/expense category (based on Schedule E).
Rent Collection. Baselane allows tenants to conveniently pay rent online.
Baselane virtual cards help you manage spending.
Automated property performance metrics.
Up to 5% cash back debit rewards.
High-yield interest 2.4% APY
Pros
Simplified banking services for landlords. You can either bring your own bank or sign up for low-cost banking with Baselane.
High-yield interest rates much higher than the national average.
Constantly updated with new features.
Up to 5% cash back debit rewards.
It's easy to categorize transactions.
Intuitive software.
Cons
New player compared to platforms like AppFolio. There aren't many reviews of the tool.
No mobile app for landlords.
CREATE FREE ACCOUNT
Stessa is one of the best free accounting software tools for rental properties. It's also one of the most popular.
Stessa's financial management platform automates and simplifies the bookkeeping process.
The visual dashboard makes it easy to track your net cash flow and see how your portfolio is performing.
Real-time receipt scanning and automated tax categorization simplify financial reporting.
This multi-functional landlord accounting software provides reporting dashboards, security and tax-ready financials, expense and income tracking capabilities.
It also gives you the functionality for adding properties and connecting accounts to assess performance metrics.
Stessa consolidates information about single-family, multifamily, and short-term rental properties, enabling administrators to assess portfolio performance at various levels.
It also generates monthly reports on income, expenditures, and cash flows.
Features
Real estate document management and storage.
Automated rent collection.
Tenant management feature to keep track of security deposits and unpaid rents.
Financial dashboard. Manage every aspect of your real estate finances from one central dashboard.
Automatic income and expense tracking on the desktop and mobile app.
Unlimited portfolio performance reports (income statements, net cash flow, capital expenses).
Checking account. Stessa offers a checking account, which seamlessly integrates with all of Stessa's services to keep your real estate finances streamlined.
Learn more about all features of this tool from our in-depth Stessa review.
Pros
Tracks unlimited properties for free.
Integrates with AppFolio.
Easy to use.
Constantly updated with new features.
Offers real time reporting functionality.
Cons
Absence of a double-entry accounting system.
Doesn't integrate with enough small banks so you might have to manually import expense documents.
Incompatible with Android devices.
Rental Income Expense is a free online landlord income and expense tracker. It is a free accounting software for landlords to keep track of rental income and expenses, generating profit and loss statements, and calculating your taxes.
It is particularly suitable for small independent landlords as it avoids the complication and cost of expensive property management software.
It also provides a more comprehensive report than spreadsheets. Landlords can add unlimited rental properties without having to deal with spreadsheets.
Features
Keep detailed notes about any income and expense items.
Schedule E-helper reports.
Add unlimited properties.
Instantly generate profit and loss tax reports.
Track property income and expenses.
Pros
Free.
Easy to use.
Provides reports that can be used to file Schedule E taxes.
Created by ClearNow, a landlord rent collection app rated A+ by the BBB.
Cons
Cozy (Apartments.com Rental Manager)
Cozy is a free alternative to expensive property management software. It is typically used by independent landlords with smaller portfolios.
It was launched in 2012 to help landlords stay organized and manage rental properties more efficiently.
It's no secret that managing your expenses can be a real pain. Cozy makes it easy to track and manage your property expenses.
You can assign tax categories, attach images and receipts, and export your expenses summarized by property and tax category in CSV and PDF formats.
Landlords can also track maintenance requests from tenants.
Just like paid landlord bookkeeping software, Cozy allows landlords to link up their bank accounts. This allows landlords to automate the process of expense tracking.
The coolest part is that Cozy is free for landlords. Tenants cover the fees for background checks, credit reports, and rent payments.
Rent payments with credit or debit card come with a fee of 2.75% of the rent: no fee is charged when renters pay directly through direct deposits. Tenant screening costs between $24.99 and $39.99 per applicant.
Features
Rent collection. Cozy has a variety of payment options for your convenience, including recurring rent collection.
Rent estimator provides rent estimates based on comparable nearby units, local vacancy rates, and trends.
You can save documents in Cozy.
Expense Tracker allows you to track every rental expense online.
Maintenance requests via the online tenant portal.
Pros
Free tenant screening (paid by applicants).
The platform is free for landlords.
Your tenant can connect directly with you through the tenant portal.
Full-featured service for landlords.
Cons
Cozy's lack of strong accounting and reporting capabilities is not really a problem when you're running a small operation. However, as you grow, this shortcoming can become a big headache.
Payments take a while unless your tenants pay the extra 2.75% processing fee.
There have been some changes made to the platform since its acquisition that are not landlord-friendly.
While there's a free option, Apartments.com's rental manager costs $199/month.
ZenLord Pro assists landlords with lease and maintenance management, work orders, maintaining multiple bank accounts, and generating advanced property reports.
This software has a simple interface and is easy to use. ZenLord Pro offers a variety of features to make being a landlord easier, including tenant screening reports, rent collection, express payouts, and accounting tools.
It is a handy tool for landlords who own 100 or fewer units of rental properties. The basic version allows you to track and manage unlimited properties.
There is a serene version which costs $3 per unit. This gives access to all the free plan features, advanced reports, along with the option of adding multiple bank accounts.
The zen plan costs $7 per unit and allows you to waive ACH fees for tenants. This plan also features in-app communication tools for both landlords and tenants.
Features
Tenant screening.
Online rent collection.
Automatically track and categorize every transaction.
Import bank transactions and assign them to the right property.
Listing and marketing features.
Lease and property maintenance management.
Advanced property reports.
E-lease agreements.
Pros
Easy to use.
Ability to communicate with tenants directly.
Manage an unlimited number of properties.
Online tenant application and screening.
Cons
Poorly designed mobile app UX.
Unless you subscribe to a higher plan, you can only link one bank to an account.
Paid Landlord Accounting Software
SIGN UP NOW
DoorLoop is like the Swiss Army knife of residential and commercial investment property management software — it does everything, and it does it well.
From efficient financial management to facilitating one-click payments and automated reporting, DoorLoop makes property management easier.
Just like AppFolio, you can use it to manage a variety of property classes — residential, commercial, condos, parking lots, and industrial properties.
Plus, with the intuitive search bar, you can search for properties by keyword and filter them by portfolio, status, owner, class, or type.
Features
Sync your bank transactions. Connect your financial accounts and automate routine tasks so you spend less time on paperwork.
Real-time reporting. Keep on top of your transactions by updating them in real time and coming back to edit whenever necessary.
Direct integration with QuickBooks Online. You can send all your income and expense transactions to QuickBooks Online in real time with one click.
60+ financial reports, including cash flow statements and balance sheets by month.
Tenant screening feature.
Track income and expenses.
Automatic rent collection.
Zapier and Open API integrations to connect to any other app.
Online lease signing and work order management.
Document management tools.
Read more detail about these and other features in our DoorLoop review.
Plans and Pricing
Prices start at $49 per month. New customers can take advantage of their 50% discount for the first two months.
This plan includes e-signatures, tenant screening, CRM, tenant portal, and features of accounting software for property management.
Premium plan costs $79/month and pro plan costs $109/month. These offer additional features like QuickBooks syncing, user access roles, and larger document storage capacity.
Pros
Easy to use.
Highly customizable.
A+ customer care.
Lots of property management features.
Integrates directly with QuickBooks Online.
Cons
A higher learning curve due to its many features.
Pricey compared to other landlord accounting software on this list.
START FREE TRIAL
Housters is a web-based property management accounting software that streamlines the process of renting and managing properties.
It enables landlords and property managers to integrate online rent payments and accounting, tenant screening and background checks, property maintenance and reporting, through a single interface.
The platform enables landlords to manage all of their properties' rental and maintenance tasks.
It also allows them to track rent payments, subtract fees and other charges, and communicate with tenants.
All information is safely stored in the cloud, so it's accessible from anywhere with an internet connection.
Features
Online rent collection.
Send invoices to tenants for payments due.
Online renter application forms.
Tenant screening features.
Powerful cash basis and double-entry accounting.
Import transactions from bank/credit accounts.
Tenant maintenance requests.
Keep track of contractor tasks and payments with the to-do list feature.
Financial and tax reporting. Track income and expenses through Housters.
Plans and Pricing
Housters makes multi-unit property management easier and less expensive. There is a 3-month free trial of the software for landlords.
A monthly subscription costs $1 per unit after the trial period, with a maximum price of $40. This means that if you own 50 units, you still pay $40 per month.
Pros
Housters is free for contractors and tenants.
Double-entry accounting available.
Supports a variety of lease terms: monthly, weekly, paid in arrears, etc.
Automatic late fees for late rents.
Cons
Excessive charges for transactions made on the platform.
Lack of integration with QuickBooks.
Inadequate export capabilities for reports.
SIGN UP NOW
QuickBooks is an accounting tool that is essential for all small businesses, but it may not be the right choice for real estate investors or property managers.
Property managers often have more accounting requirements than other small businesses.
It is difficult to use QuickBooks for landlords because it does not allow property managers to set up separate accounts for each property on a unit-by-unit basis.
When tracking income and expenses for the rentals, it is imperative to keep each property's finances separate, ideally on a unit-by-unit basis.
In fact, they almost need to treat each rental property as an independent business.
However, QuickBooks can be used to manage rent transactions by setting up properties as customers, tenants as sub-customers, and classes to track transaction types, such as rent invoices, associated payments, and current balances.
Features
Keep track of your expenses on each property, ensuring that each invoice is allocated to the correct property and expense category.
Integration with TurboTax.
You can use QuickBooks to send invoices.
You can use the "customers" feature to set up all your tenants in QuickBooks. You can then allocate property expenses under each customer via the "projects" feature.
Categorize expenses by using the sub-accounts feature.
Fathom reporting integration. An advanced reporting and analytics platform for cash flow forecasting.
Plans and Pricing
QuickBooks Online prices range from $30 per month for a simple start plan to $200 per month for the advanced plan.
There are four different plans. On the Simple Start plan, you can track invoices, mileage and expenses, process invoices, get cash flow estimates, and add up tax deductions and other tax benefits for real estate investors. This plan costs $30 per month.
The Essentials plan costs $55 per month. This plan includes everything in the Simple start plan, plus bill management. It allows up to 3 users.
The plus plan costs $85 per month. It features everything in the essential plan, plus project and inventory management features.
This allows you to track project costs, labor and payroll costs, among others. This plan allows up to 5 users.
The advanced plan costs $200 per month and can be accessed by more than 5 users. It features Excel business analytics integration, employee expense tracking, custom access, and more.
Pros
Integration with TurboTax for online tax filing.
Integrates well with other third-party applications like Fathom HQ and DoorLoop.
Sophisticated reporting features.
The mobile app allows you to access records from anywhere.
Cons
Higher learning curve.
Lack of industry-specific features like built-in tenant screening or rent collection.
Limited educational materials to help users utilize the platform.
Limited customer support.
Not easy to customize for a real estate rental business.
Rentec Direct is an online rental property management software solution designed specifically for small- to medium-sized landlords.
It contains every feature landlords and property managers need for efficient property management, including expense tracking, tenant screening reports, rent collections, and more.
The company was founded in 2007 by Nathan Miller, a real estate investor who had a tough time keeping track of his properties and cash flow using spreadsheets.
Since no other dedicated property management solution was available at the time, he set out to build Rentec Direct.
Features
Online file management means you can avoid paying for extra storage space by keeping all your documents in one place.
Tenant portal. An easy way for renters to pay their rent online, review shared documents, and make maintenance requests.
Landlords can track work orders and recurring maintenance, or allow tenants to place their own repair requests via the tenant portal.
Simple and accurate record keeping is made possible with full bank, property and tenant accounting features.
Mobile app for tenants.
Tenant screening at $7 to $15 per applicant.
Income and expense tracking.
Online lease signing via Hellosign.
Rental listing marketing features with syndication on platforms like Apartments.com, Realtor.com, Zumper, etc.
Plans and Pricing
Today, Rentec Direct is one of the most popular accounting software for landlords with 2 main plans.
Rentec Pro for landlords is at $35/month, and Rentec PM (Rentec Property Manager) for property managers is at $40/month.
Both plans come with similar features. But Rentec PM allows ACH payments and automated CAM (Common Area Maintenance) charges.
Pros
Cons
Lack of a mobile app for property managers.
Limited functionality in the accounting section.
AppFolio is a cloud-based property management software for landlords designed specifically for businesses that manage multiple properties.
It is one of the best landlord accounting software tools for multifamily, commercial, student housing, HOA, and mixed portfolio property managers.
The platform currently serves more than 6 million units across the US and was rated one of the 100 fastest growing companies in 2021 by Fortune Magazine.
AppFolio aims to be a one-stop shop for managing all aspects of multi-unit investment properties.
There is a custom solution for businesses managing thousands of units called AppFolio Property Manager Plus.
This allows property managers to build flexible workflows and manage large teams across many properties.
Features
Send and receive payments online. Collect rents easily.
Bulk and case-by-case late fee waivers.
Smart bill entry. This feature works like an unpaid intern who reads your invoices, finds the most important information, and helps you file them so you can pay bills faster.
80+ customizable reports, including owner statement, income statement, balance sheet, cash flow statement, and more.
Performance insights. The AppFolio dashboard allows businesses to quickly create custom reports from their data, helping them focus on what matters most.
Bank Integrations. Link your real estate investor bank accounts and track expenses with AppFolio's financial integrations.
Robust mobile app.
Monitor loans payable with a loan tracking feature.
Online leasing and marketing tools.
Plans and Pricing
You can take a free demo through their website to test out some of the platform's main features.
However, for new clients, there is an onboarding fee of ~$400 and a minimum monthly fee that ranges between $250 – $1,500 per month, depending on which plan you choose.
Generally, fees are based on the number of units you have under management. On the core plan, residential apartment owners pay $1.4 per unit monthly, while plus plan users pay $3 per unit monthly.
Pros
Cons
Has a minimum monthly fee and a high onboarding fee.
Not fit for a small number of properties.
Customer support isn't always available.
Doesn't seem to work very well with multiple bank accounts.
__
About the Author:
Oleg Donets is a serial entrepreneur, technology and digital marketing strategist with a solid track record. Since 2013, he has been successfully helping numerous startups and established companies from a wide range of industries to launch, grow and scale their businesses by utilizing his innovative technology solutions and progressive marketing strategies. Oleg is a founder of Real Estate Bees, a cutting-edge technology & marketing platform for the real estate industry. Oleg is also a proud business mentor at SCORE, the nation's largest nonprofit organization and a resource partner of the U.S. Small Business Administration.