6 Best Accounting Software Apps for Property Management Companies (Free & Paid Tools)
Real Estate Bees' editorial team asked a number of industry-leading real estate investors to share their expertise on the best property management accounting software tools to help our readers make a more educated purchase decision when researching available solutions.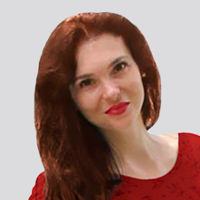 With the help of the experts, we identified the best free and paid accounting software apps for property management companies and evaluated them based on critical factors that are important for landlords and property managers. Visiting retailers of the listed products by clicking links within our content may earn us commissions from your purchases, but we never receive any compensation for the inclusion of products and/or services in our consumer guides. Read our editorial guidelines to learn more about our review and rating process.
Table of Contents
Best Free Property Management Accounting Software Tools
Best Paid Property Management Accounting Software Tools
Best Free Property Management Accounting Software Tools
CREATE FREE ACCOUNT
Baselane makes rental property accounting a snap. It is one of the best property management software tools for small landlords.
With Baselane, you can securely link your existing bank accounts or open a new account with landlord-friendly banking.
You can tag transactions to Schedule E tax categories for each of your properties in Baselane, so you never miss anything important.
Features
Rent collection. The Baselane platform makes it easy to collect rent, fees, and security deposits directly into your bank account each month.
Analytics. It analyzes your properties' incomes and expenses, so you can get an overview of how your property is doing on a monthly basis.
Expense tracking allows you to track Schedule E deductions, and identify savings opportunities.
Property metrics gives you automated insights into your property performance — from net cash flow to core real estate metrics, including cap rate, ROE, and cash-on-cash return.
Baselane banking. The Baselane banking feature offers no fees, high yields on all balances, and up to 5% cash back on debit card spend — all seamlessly integrated into the Baselane platform with dedicated FDIC-insured accounts by property for security deposits.
Account consolidation. Stay on top of your finances all year long by connecting all relevant bank accounts and credit cards securely via PlaidTM.
Plans and Pricing
Baselane is free for landlords to use, and it's free for renters to pay rent by bank transfer (ACH).
Baselane earns interest on the balances held in their bank accounts. They also charge tenants 2.99% if they choose to make rent payments via credit or debit card.
Pros and Cons
Pros
Completely free for both landlords and tenants to use
All-in-one property management software for small landlords
Smart categorization with Schedule E and property tags
Cons
No mobile app
Pretty new real estate management accounting software with very few online reviews
Integrations
Plaid
RocketLawyer
Lendency
Obie
Sure
Turbotax
We have a detailed Baselane review video walking you through the product's features.
CREATE FREE ACCOUNT
TurboTenant is an online platform for landlords to manage their rental units, screen tenants, collect rent payments, and manage expenses and maintenance requests.
TurboTenant was created by landlords, for landlords — and it shows: TurboTenant is a sleek, intuitive platform that can be used by anyone who's ever been frustrated by the headaches of being a landlord.
It's easy to get started with TurboTenant: simply sign up and create an account. You can immediately start managing your properties and tenants from anywhere in the world!
In addition to helping you manage your properties, TurboTenant will soon provide a comprehensive accounting tool specifically designed for real estate investors.
Estimated release date is Fall 2022. Accounting will be an add-on service to any TurboTenant subscription you currently have.
We have a TurboTenant review covering the features of this accounting software for real estate management in detail. But below is a short summary.
Features
Expense tracking. TurboTenant allows you to track your rental expenses so you can deduct them on your taxes, thereby maximizing the return on your rental investment.
Rent collection. TurboTenant allows you to receive both recurring and one-time payments. Tenants can pay you by debit or credit card as well as direct deposit.
One-click export. TurboTenant offers an easy way for you to export rental expenses and income to give them to your CPA or upload them to any financial software you use.
TurboTenant accounting (coming soon). This is a service that will sync directly with your account and generate rent collection spreadsheets and reports, including balance sheets and cash flow statements.
Standard Rental Forms. TurboTenant offers standard legal forms for various states across the country so that you can find what you need right at your fingertips.
Plans and Pricing
TurboTenant is a rental marketing service that helps landlords turn their properties into cash-flowing assets.
The service boasts a free suite of services, including online advertising to dozens of sites, tenant screening (paid for by the tenant), and lead management.
Features like state-specific leases and document e-signing are optional.
There is a premium plan which allows you to connect an unlimited number of bank accounts for rent collection and expense tracking, plus offers expedited rent payments.
This costs $4.92/month or $59 per year. State-specific lease documents cost $39/lease, e-signatures cost $9/document, and there is a landlord's form pack that goes for $145.
Pros and Cons
Pros
Easy-to-use software
Integrates with QuickBooks online
Most features are free for landlords
Cons
No mobile app
Currently requires external accounting software for property management and bookkeeping
Add-on services and landlord forms are more expensive than competitors'
Rent payments can take a long time to reflect in your account
Integrations
CREATE FREE ACCOUNT
Stessa is an all-in-one bookkeeping, accounting, and rental property software that lets you keep track of your rental property finances in one place.
It's one of the most commonly used property management budget software tools by property managers with 1-10 units.
Stessa allows you to add an unlimited number of properties and bank accounts, run endless reports, and export data to Excel anytime.
Stessa provides real estate investors and property managers with money management, automated income and expense tracking, and reporting.
It helps you automate all the financials associated with each property by storing all your property documents from purchases to operations in a central location.
Stessa is single-entry, cash-based bookkeeping software for real estate investors which means it doesn't offer double-entry accounting features.
Features
Financial dashboard. This provides an overview of key metrics, including cash flow, appreciation, and valuations.
Transactions ledger. The transactions ledger offers built-in reporting to help you and your CPA prepare Schedule E and Form 8825 tax forms.
Document Management. Stessa's document management center helps you store important paperwork like leases, receipts, budgets, and other relevant documents.
Reporting. Stessa allows you to create financial statements like balance sheets and income statements in just a couple of clicks. It also includes a one-click tax package feature that downloads files that can be sent directly to your CPA or tax preparation specialist.
Banking. A checking account with Blue Ridge Bank N.A., Member FDIC, gives you the ability to track property expenses and income easily.
To let you learn about these and other features of this property management app in detail, we also wrote this Stessa review.
Plans and Pricing
There are no hidden fees or costs to get started with Stessa — it's a 100% free accounting software for property management that's easy to use, so you can focus on growing your business.
In the future, there may be premium plans with upgraded features, but for now, Stessa is available for free! However, they have a paid rent estimate feature that costs $19.99/estimate.
Pros and Cons
Pros
Free
Easy to use
You can link an unlimited number of bank accounts
Android and iOS app
Cons
Stessa is not ideal for running property bookkeeping for large property portfolios.
It only supports single-entry, cash-based bookkeeping.
No property management features. Aside from rent collection, there are no tenant communication or rent screening features in Stessa.
Integrations
AppFolio property manager
Propertyware
Buildium
Best Paid Property Management Accounting Software Tools
SIGN UP NOW
DoorLoop is a complete rental property management software for landlords that helps you manage your portfolio from anywhere. DoorLoop is intuitive and easy to use, so you can get started quickly.
Apart from being used by residential landlords, it's also a commercial property management software tool.
Whether you're just getting started or managing thousands of doors, DoorLoop offers unlimited customization and flexibility so you can create the system that works best for your business.
Features
Custom reports. DoorLoop has over 60 built-in reports, including a rent roll report, profit and loss statements, balance sheets, and more. You can filter your reports by date, accounting method, property, or lease.
One-click export. You can export your data to Excel, PDF, or QuickBooks.
Multiple templates for a chart of accounts. You can customize the theme to suit your needs and create accounts for each property you manage.
Bank sync. DoorLoop connects to your real estate investor credit card to pull, organize, and reconcile your transactions in just a few clicks.
Customizable user roles. You can invite your accountant to access specific accounts in DoorLoop and create custom permissions for them.
Rent collection. DoorLoop offers its own brand of online payment processing, RapidRent, which tenants can use to pay their rent with ACH, credit, or debit card. The service also allows property owners and managers to send automated payment reminders, track paid or overdue rent, and automate rent collection.
In our thorough DoorLoop review, we share more information about these and other features of the tool.
Plans and Pricing
The Starter plan costs $49 per month. It includes accounting features, real estate investor CRM, online payments, and tenant screening.
The Pro plan costs $79 per month. It includes all of the features of the Starter plan, as well as 5GB of storage and access to an Owner Portal.
There's also a Premium plan that costs $149 per month. This plan includes all the features of the lower-priced plans, plus free ACH payments, API integrations, and unlimited storage. First-time users enjoy a 50% discount for their first two months!
Pros and Cons
Pros
This residential and commercial real estate app is very easy to use
Integrates with QuickBooks Online
You can choose either cash-based or accrual accounting in DoorLoop, depending on your preferences
DoorLoop uses a double-entry accounting system to track the financial transactions for multiple properties
Great customer support
Has Zapier and OpenAPI integrations. These allow you to connect many other tools easily and automate property management.
Mobile app for iPad, iOS, and Android devices
Cons
No state-specific lease templates
It has many features which can make it a bit difficult to navigate
Top Integrations
Rapidrent
Freshbooks
Sure
Transunion
Zapier
OpenAPI
START FREE TRIAL
Buildium's accounting software is designed with property management in mind, providing precise bookkeeping and real-time financial data.
It allows you to track real-world financial transactions, send and receive payments electronically, record every transaction automatically, and gain real-time insights into your property financials.
Features
Landlord rent collection software. Collect and record rent, deposit, and fee payments in real time.
Property finance reconciliation. Matching your real-world bank statements with your Buildium banking records can help you keep your books accurate.
1099 filing. You can e-File your 1099-MISCs and 1099-NECs through Buildium.
Manage accounts payable. Calculators are built into this real estate rental accounting software to help you manage your company's finances and see what you owe property owners, and vendors and what you're owed.
Financial metrics. You can view monthly profits and upcoming bills in a few clicks. Generate comprehensive reports — including real estate balance sheets, income statements, cash flows, bank reconciliations, and transaction reports.
Chart of accounts. Buildium comes with a standard chart of accounts along with the option to edit it based on your needs.
We describe these and other features of this service in our detailed Buildium review.
Plans and Pricing
Each of Buildium's plans include all the features for automating accounting, maintenance, tasks, handling violations, resident and board member communications.
Buildium's essential plan starts at $50/month. It comes with a free property website, basic tenant screening service for landlords, and e-signatures at $5/document.
On this plan, property inspection records cost $40/month, while setting up a bank account costs $99/bank account. Users on this plan only have access to standard reports.
The growth plan starts at $160/month. It includes 5 free bank accounts, basic and premium tenant screening, and free property inspection records.
Users on this plan also have access to all the essential plan features as well as free unlimited e-signatures, tenant performance analytics, and business insights.
The premium plan costs $460/month. It adds OpenAPI integration as well as priority support to all the features of the growth plan.
Pros and Cons
Pros
Attractive user interface
Has all the features landlords and property managers need for bookkeeping and property management
Allows you to e-file your 1099s
Has robust iOS and Android apps
Cons
Expensive
Bank setup costs $99 per bank account on the starter plan
No landlord portal
Difficult to integrate with other apps for real estate investors
Integrations
Transunion
Zillow
Lovely
Nelco's Wage Filer
Happy Inspector
Expert Insight
What do you like about this accounting software?
It's built from an accounting standpoint.
What do you dislike about this accounting software?
Harder for investors to understand.
AppFolio, an award-winning software company, helps property managers streamline their business operations.
AppFolio is both residential and commercial property management accounting software for landlords. Currently, the company claims to have 6 million+ units under management.
AppFolio Property Manager is a web-based accounting and property management software that can be used by small to large companies.
It allows users to manage all aspects of the rental process: from tenant screening and lease signing, to collecting rent payments and reporting on financial performance.
The platform boasts a proprietary accounting system with workflows that reduce the time spent on accounting processes and minimize human error.
Features
Smart Bill Entry. This feature integrates AI technology to help you read PDF invoices and process your vendor invoices efficiently. It automatically recognizes key information, enabling you to pay bills quickly.
Real-time reporting. 80+ customizable reports give you a thorough view of your business. These include: income statement, cash flow statement, rent roll, balance sheet, and more.
Online payments. You can send, receive, and track payments all from one dashboard.
Automatic bank reconciliation. Link your real estate investor bank accounts to AppFolio via Plaid to automatically match transactions.
CAM (Common Area Maintenance) fee tracking. You can track, bill, and reconcile CAM expenses and income at any time.
Plans and Pricing
AppFolio charges a flat-rate per-unit fee for its services.
The Residential Core plan costs $1.40 per unit a month with a minimum fee of $280 dollars a month; the Residential Plus plan costs $3 per unit per month, with a minimum monthly fee of $1,500.
The Core plan features accounting and reporting tools, leasing and management services, virtual marketing resources, and access to the mobile app.
The Plus plan includes everything on the Core plan, plus workflow management, data export, and AppFolio Stack integrations as well as property performance insights.
Pros and Cons
Pros
Uses artificial intelligence to automate some leasing and accounting tasks
Excellent customer service
Supports all types of units
Has an intuitive mobile app
Cons
Requires a minimum monthly fee
Not ideal for small property owners
Automatic payments are only available for monthly rent payments
Top Integrations
Homewise Docs
Happy Co
ButterflyMX
PropertyMeld
Knock
Expert Insight
What do you like about this accounting software?
Our team appreciates the user-friendly capabilities of the AppFolio accounting software.

The accounting features help streamline our financials and owner reports. We can rest assured that the system is accurate and well maintained.
I like the texting feature and the fact that it is very easy to use and learn. I like that I can send letters to owners and tenants with one click, that it integrates with my website, and that I can accept online payments from my tenants.
I like that it's cloud-based and ever improving. Their customer service is second to none and their help community/tutorials are amazing and easy to follow.
It adapts to the needs of its customers.
What do you dislike about this accounting software?
The inspection component leaves a lot to be desired. We ended up going with a different company to do inspections. Customer service isn't the greatest either.
AppFolio lacks in the finance area. Owners statements are hard to understand, and reports are limited for finances.
To adjust any account, there are very tedious steps to complete before a resolution is found.
Its filters need to be improved on the reporting.
Which accounting software do you use for property management?
What should one look for (and look out for) in accounting software for property management?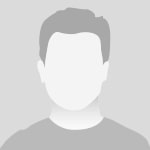 You need to first understand your current needs and future needs. Don't go for a "bells and whistles" module/system which may omit items which are in your needs.
You should look for support and transparency for clients. The real estate lease accounting software should also be simple yet flexible/adaptable and cost-effective.
Your software needs to grow to allow the things that become important to people — like paying rent online, submitting work orders online, etc.
I suggest user-friendly accounting software for real estate rentals that benefits both tenants and managers. One that has support in the event a problem occurs.
The credit payments. AppFolio is doing little to dispute fraudulent transactions.
Look for qualities like good integration with your business software and great customer service.
You should look for ease of use and customization.
Reporting flexibility and customization. Support and customer service.
It needs to be user-friendly to save time.
__
About the Author:
Oleg Donets is a serial entrepreneur, technology and digital marketing strategist with a solid track record. Since 2013, he has been successfully helping numerous startups and established companies from a wide range of industries to launch, grow and scale their businesses by utilizing his innovative technology solutions and progressive marketing strategies. Oleg is a founder of Real Estate Bees, a cutting-edge technology & marketing platform for the real estate industry. Oleg is also a proud business mentor at SCORE, the nation's largest nonprofit organization and a resource partner of the U.S. Small Business Administration.