6 Best Wix Real Estate IDX Integration Plugins and Other Solutions
Real Estate Bees' editorial team asked a number of industry-leading real estate agents and brokers to share their expertise on the best Wix IDX integration solutions to help our readers make a more educated purchase decision when researching available solutions.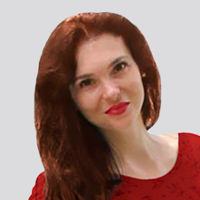 With the help of the experts, we identified the best Wix real estate IDX integration solutions and evaluated them based on critical factors that are important for realtors. Visiting retailers of the listed products by clicking links within our content may earn us commissions from your purchases, but we never receive any compensation for the inclusion of products and/or services in our consumer guides. Read our editorial guidelines to learn more about our review and rating process.
iHomefinder offers IDX integration solutions to those wondering how to add IDX to a Wix website easily.
With iHomefinder Version 10, you can embed IDX features on any website, without requiring framing or a subdomain — so your website gets IDX content indexed directly on your domain.
iHomefinder isn't just an IDX provider — it's also a marketing solution that can help you in real estate listing marketing.
MarketBoost, for example, is a content marketing solution that automatically sends emails and creates web content to engage new prospects.
A built-in CRM is also included for lead nurturing.
Features
Custom IDX Content
iHomefinder allows you to create saved searches or "Markets" and embed them in your own pages.
MarketBoost
MarketBoost is a tool that allows you to create custom reports, email campaigns, and web content from your saved searches.
It helps you attract new prospects, capture more leads, and move them closer to closing with relevant local market content.
Search Сustomization
The search customization feature allows you to exclude certain property types or price ranges from the search results on your website.
There are several options for customizing search criteria to focus on a targeted market or type of client.
Structured Data Support
Structured data markup and rich snippets help search engines recognize your content, which leads to better search results and more traffic.
Lead Capture Tools
All of your leads are in one place, and you can add new leads to an automated text message or email campaign by using the Agent CRM.
Plans and Pricing
iHomefinder offers different plans and pricing options for agents and brokerages.
Brokerage plans start at $80 per month, plus a setup fee of $199.
The Standard Agent plan costs $65 per month, plus a $99 one-time setup fee.
It includes a WordPress IDX website theme and hosting, Markets (saved searches), Standard Search and Lead Capture forms.
Users can also download the Optima Leads mobile app for nurturing leads from anywhere.
The Premium plan costs $100, per month plus a $299 one-time setup fee. This plan includes everything in the Standard plan, as well as:
map-based searches and additional search tools
photo slideshows in search results
beds/bath ranges for properties listed on the site
enhanced property details
MarketBoost
automated reports
The Prime + CRM plan costs $200 per month with a one-time setup fee of $499. It includes all the features of the Premium plan and adds real estate CRM features like:
performance dashboards
lead ratings
automated text and email follow-ups
An additional $25/mo will be charged for each additional MLS® System you wish to include on any plan.
Pros and Cons
Pros
The platform is updated constantly with new features and upgrades that make it easier to use.
It helps realtors stay organized and stay on top of new leads with its CRM and lead generation tools for realtors.
Its Wix real estate IDX solution doesn't use iframes or subdomains.
Cons
Has a learning curve.
It doesn't support rental properties.
The Wix IDX feed is slow to update. It can take up to an hour for new listings to be reflected, and sold listings can take up to 24 hours.
Integrations
Zapier (supports over 2,000 web apps)
Chime
LionDesk
Mailchimp
Follow Up Boss
RealtyJuggler
iMaxCRM
IXACT Contact
One of the most popular real estate IDX plugins is IDX Broker. Thanks to its MLS coverage and widespread popularity, IDX Broker is one of the default choices for many real estate brokers.
IDX Broker software enables home seekers to calculate likely mortgage costs, take virtual tours, and even schedule appointments to view homes with listing real estate agents.
To integrate IDX Broker with your Wix website, you'll need to use an IDX wrapper. This will work with most CMS solutions, with a few exceptions.
Wix sites use a combination of HTML5 and AJAX to render their pages.
This means that the actual content of a Wix page is dynamically pulled into the site at runtime, instead of being stored on your server as plain HTML.
This may limit dynamic wrapper creation to certain themes.
You can also use IDX framing for Wix MLS integration. But this creates a poor user experience.
And if you work with an experienced developer, they can integrate IDX Broker by using Wix CMS tools and cloud IDE.
Features
Social Logins
Social logins enable leads to sign up for property updates and save searches with the social accounts they already use every day.
Polygon Search
Polygon search allows visitors to create their own search regions.
Users can draw a polygon around an area and define its radius, allowing them to search by communities, landmarks, or even school districts.
Map Search Widget
IDX Broker allows users to create and store an unlimited number of map widgets.
They can customize the pin color, style, and other aspects of their map widgets by using the CSS customization screen.
Users can also enable Listing Cluster Pins for their map widget and display up to 500 listings at a time.
Lead Capture for Individual Pages
This feature allows you to set different lead registration preferences for individual search pages.
For example, you can require lead registration on your standard search page but not on a custom foreclosure search page.
Agent Roster Page
The Agent Roster page displays all agents, brokers, and managers with their contact information.
As an account administrator, you can assign leads to agents, view activity on leads, and manage permissions for your agents.
Plans and Pricing
Agents can subscribe to one of two pricing tiers: Broker Lite and Broker Platinum. Each features an agent plan, team plan, and an office plan.
Under Broker Lite, the Agent plan starts at $55 per month.
It offers access to basic and map-based home search features, home valuation tools, Advanced search, Featured Listings showcase, and management tools.
The Team plan for Broker Lite costs $75 per month
It includes all the features of the standard Agent plan, plus brokerage features such as Agent Roster page, Office management, bulk lead assignment, and lead routing tools.
You can also automatically feature listings for two agents on a page.
The Office plan costs $105 per month.
For this price, users get access to everything in the Team plan, plus features such as persistent leads.
With persistent leads, you can make sure agents cannot delete leads. These leads can be assigned to other agents.
Also, you can automatically feature office listings on a page (up to the number of agents purchased).
Under the Broker Platinum Agent plan, which starts at $90 per month, you can add features like:
market reports
polygon search
Home Atlas results template
map search widget
social logins
lead signup widget
API Key management
to the standard Broker Lite features.
The Team plan and Office plan, which cost $110 and $140, respectively, offer everything on the corresponding Broker Lite plan, plus a Roster layout manager, Agent manager, and import.
Pros and Cons
Pros
IDX Broker offers extensive MLS coverage, the most of any IDX in the United States.
You can choose one of nine different mobile-friendly designs for your listing search and display. You can add a dynamic wrapper to match your site's colors, style, theme, and headers.
Cons
To integrate IDX Broker with Wix, you'll likely need to hire a developer.
IDX Broker uses subdomains which aren't great for SEO.
Design options are limited.
There is no support for creating individual map searches for neighborhood pages.
Integrations
Deevoweb
imFORZA
RealtyCandy
Agent Reputation
Marketing 360
Zapier
IXACTContact
Wise Agent
Midwest Real Estate Data (MRED) is an MLS that serves real estate professionals in Chicagoland and surrounding areas.
In addition to providing a range of IDX MLS integration solutions, MRED also offers tools for managing listings, including an inventory page that displays off-market listings as well as new listings.
The service is powered by iHomefinder and built for real estate brokerages. Agents can also use the service, which requires no framing or subdomain.
An embed code is all that's needed to add MRED's IDX to your Wix website.
Features
Standard IDX Search
MRED provides fast, reliable IDX Search for Squarespace, Wix, Webflow, and other web platforms.
You can use a simple embed code to add IDX for Wix websites. Your site's styling is automatically applied to the content — no coding required.
Market Reports
Users get listings reports that are always up-to-date, providing them with current information about all homes in their targeted markets.
Polygon Search
You can give users the option to use Polygon Search.
When enabled, a Draw on Map tab will appear next to the Location tab on the Basic and Advanced search pages, as well as in the Email Alerts signup form.
Real Estate CRM
Agent CRM lets you manage your pipeline, monitor the activity of your leads, and see your progress.
It is also a real estate lead generator that allows you to deliver automated text message and email follow-ups with listing recommendations and market insights based on your leads' search activity and source.
Plans and Pricing
MRED offers different prices for agents and brokerages. A ready-to-use IDX real estate website package that starts at $50 per month for agents and $90 per month for brokerages is also available.
There are four main pricing plans for agent websites. The lowest is the SmartFrame IDX which costs $12 per month.
Adding IDX to a non-WordPress website on this plan requires iFrames or subdomains. The plan features MLS/IDX search tools and basic lead capture tools.
The Standard Agent, Premium Agent, and Premium + CRM plans do not require a frame or subdomain.
The Standard Agent plan costs $40 per month. On this plan, users can access the Optima Leads Mobile App provided by iHomefinder.
This plan offers the following features: Property Organizer, Listing Alert emails, basic and advanced lead forms, plus the features available on the SmartFrame IDX plan.
Premium Agent costs $70 per month. It includes everything in the Standard Agent plan, plus Premium Map Search, MarketBoost email campaigns, Universal Search Bar, and website reports.
The Premium + CRM plan gives users access to the Agent CRM and the marketing automation features that come with it.
Users also get access to all Premium Agent features. The cost of this plan is $100 per month.
Pros and Cons
Pros
It is based on iHomefinder's IDX platform and as such it offers the same benefits.
Cons
iHomefinder is the only tool with which MRED integrates.
Integrations
Add On IDX is a new player in the real estate IDX market. It allows users to embed IDX widgets on virtually any website, regardless of platform.
The tool was designed by Karim Ardalan, founder of RealtyEngine, a real estate applications and website development company based in Albuquerque, New Mexico.
The Add On IDX plugin for Wix allows you to add IDX search tools and other IDX widgets to your Wix website by using Wix's no-code editor.
The plugin displays listings from more than 450 real estate boards and associations in the United States and Canada.
Features
Saved Searches
The Saved Search Widget displays properties from a Saved Search as a customizable gallery slider on any webpage.
You can configure the number of rows or columns to display, as well as the width of the gallery.
Universal Search
Clients on the Premium plan have access to a widget called Universal Search, which allows potential clients to perform many different searches from a single box.
Just by typing in the search bar, visitors will be able to search by city, address, zip code, or MLS ID.
Featured Listings
Add On IDX's Featured Listing widget allows you to display listings belonging to a particular agent or broker on a page.
You can customize the appearance of the listing widget by using three parameters.
Reports
RealtyEngine's Control Panel allows you to view all your leads, markets, listings, and reports. You can access these reports on PC and tablet devices or through the mobile app.
Plans and Pricing
There are three IDX plans Realtors can choose from: Starter Agent, Standard Agent, and Premium Agent.
The Starter Agent plan starts at $39 per month and includes IDX search, featured properties, reports and analytics, and the property organizer.
The Standard Agent plan starts at $58 per month and adds polygon search, advanced lead capture tools, and a feature that sends new listing email alerts to your leads.
The Premium Agent plan starts at $97 per month and adds Eureka map search and MarketBoost to the features of the Standard Agent plan.
Each plan requires an additional setup fee of $99.
Pros and Cons
Pros
There are a variety of search options, including searches by listing ID number, address, and zip code.
It is easy to set up Add On IDX on any website. Once RealtyEngine has obtained MLS approval, a user can log in and copy/paste the IDX widgets into any site.
Cons
The company is a new player in the industry, and there are very few online reviews of its IDX platform.
Add On IDX offers no CRM or advanced lead capture tools and doesn't integrate with any major real estate CRM.
Integrations
Webflow
Adalo
Bubble
ClickFunnels
Simvoly
The Flexmls IDX SmartFrame solution is an easy-to-install, affordable way to display your listings on your website.
It displays live data from the Flexmls platform and works with any website platform — WordPress, Wix, Weebly and more.
It comes from FBS Products who also created the Flexmls system.
Features
Lead Capture Tools
With Flexmls IDX activated on your website, leads generated from your website will automatically be sent to your Flexmls Contact Manager dashboard.
From there, you can follow up by email or phone and continue to monitor their searches and favorite listings to understand more about their level of interest, motivation, and the types of homes they're looking for.
Hotsheet Pages
You can display recently listed properties, hot properties, and listings with open houses by setting up a Hotsheet slideshow or listing summary.
The Hotsheet option is available for IDX displays and allows you to show new listings, recent price changes, upcoming open houses, and sold listings.
FlōPlan Listings in Search Results
Users who have enabled FloPlan listings can display FloPlan listing plans in their live IDX data.
Map Overlays
Map overlays are collections of saved shapes. You can create multiple overlays containing relevant shapes for your market, such as school districts and golf course neighborhoods.
These shapes are then available when performing searches or when using statistical gadgets on the dashboard.
Plans and Pricing
Flexmls IDX SmartFrames are an affordable solution for agents and realtor teams, with plans starting at $349 per year.
Broker packages start at $80 per month, with additional fees for support and implementation.
The SmartFrames come with standard IDX features, lead capture tools, and the price is refundable within 30 days of purchase so agents can try it risk-free.
Pros and Cons
Pros
Easy to install on any website.
Affordable for new real estate agents.
Wide range of search widgets and map displays.
Cons
It uses iFrames which is not great for mobile users.
Its outdated look doesn't create a pleasant user experience for visitors.
Data is limited to the Flexmls portal.
Limited customization options.
Integrations
FlōPlan
Flexmls
Spark API
The Velo API is a Wix framework for writing code that accesses third-party web services. It uses the Fetch API, which includes two functions for sending HTTP requests: getJSON() and fetch().
Realtors can use the Velo API to custom-code an IDX connection with their MLS or IDX provider, integrating Wix and IDX plugins. To do this, you'll need the help of a Velo-certified web developer.
Once the IDX connection has been integrated, managing the live data feed is straightforward.
Features
Dynamic Pages
You can use a single design layout to create hundreds of unique pages, each with its own content.
Dynamic pages let you display different items without modifying your page design, like recipes, a product catalog, real-estate listings, events, and more.
Organize pages by category and easily update content from your database collections.
External Database Collections
You can add collections of data to your site or application. Adding IDX to Wix is done by using this feature.
You can connect multiple collections and create dynamic pages with varied schemas.
Any connected system automatically benefits from the Wix Data Stack, connecting any element to data and simplifying content management.
Wix CRM
Wix CRM allows you to integrate your site's existing contact management features with the Wix platform.
You can create new contacts, update existing ones, customize your login and registration flows, and send triggered emails.
Plans and Pricing
Velo by Wix is free to use, but you would still need to purchase IDX software as well as pay for the services of a Velo-certified web developer.
Pros and Cons
Pros
You can use any IDX software you want.
Offers a lot of customization options.
Cons
Taking this route can be costly, as custom web development is often expensive.
Requires additional time to set up compared to a standard Wix IDX plugin.
Integrations
__
About the Author:
Oleg Donets is a serial entrepreneur, technology and digital marketing strategist with a solid track record. Since 2013, he has been successfully helping numerous startups and established companies from a wide range of industries to launch, grow and scale their businesses by utilizing his innovative technology solutions and progressive marketing strategies. Oleg is a founder of Real Estate Bees, a cutting-edge technology & marketing platform for the real estate industry. Oleg is also a proud business mentor at SCORE, the nation's largest nonprofit organization and a resource partner of the U.S. Small Business Administration.