How Much Does It Cost to Get a Real Estate License in California?
Figuring out how much a CA real estate license costs is about calculating more than just the application fee. You'll need to factor in quite a few more items.
How much is a real estate license in California? We know, and break it down for you below, covering every cost from fingerprinting to the actual exam. Keep reading to learn more.
Pre-Licensing Coursework: $200+
Pre-licensing coursework in California is broken down by class, so expect to pay more at a per-class price than if you can bundle all your requirements together.
For a salesperson license, you'll need to complete three college-level courses. The broker license requires eight.
The California Department of Real Estate provides requirement details for both the salesperson license and the broker license.
For a salesperson license, you must take a course in Real Estate Principles, Real Estate Practice, and one additional, approved course.
For a broker license, you must take a course in:
Real Estate Practice
Legal Aspects of Real Estate
Real Estate Finance
Real Estate Appraisal
Real Estate Economics or Accounting
Additionally, you must take three more approved courses. The list can be found in the broker requirements.
Exam Fee: $60 for Salesperson; $95 for Broker
The California real estate license exam cost varies based on your license type. A salesperson license fee is $60, while a broker license fee is $95.
To apply for the exam, you must go through the state's eLicensing system. Information you need to know about taking the exam is also available on the website.
The salesperson exam is three hours long, with 150 multiple-choice questions. For the broker exam, you are given four hours to answer 200 multiple-choice questions.
In order to pass the exam, you'll need a minimum of 70 percent on the salesperson exam, and a minimum of 75 percent on the broker exam.
Know what to study for the California real estate exam to up your chances of passing the test.
Exam Retake: $60 for Salesperson; $95 for Broker
Whether you fail one or both portions of the California real estate exam, the retake fees are the same as the initial fee for the test.
It's $60 for a salesperson exam retake and $95 for a broker exam retake.
You'll need to go through the eLicensing system again to schedule your retake. The process could take a few days.
License Application: $245 for Salesperson; $300 for Broker
Once you pass the real estate license exam in California, you're eligible to submit your license application.
The fee to do this is $245 for a salesperson license and $300 for a broker license.
The application will be available in your eLicensing account. You'll need to submit it along with the fee and a fingerprint request form.
Your license won't get issued without all three components.
Read our A-to-Z guide to getting your real estate agent license in California for all the requirements you need to complete.
Fingerprinting: $49 to $69+
A detailed background investigation, with mandatory fingerprinting, is a necessary part of the license application process.
Fingerprinting goes through Live Scan. You can find all the details on how to schedule a time to get your fingerprints here.
The costs are broken up into two areas. You'll pay a $49 processing fee to the California Department of Real Estate and additional fees to Live Scan.
Live Scan fees include a:
$20 rolling fee
$32 DOJ fee
$17 FBI fee
These prices are subject to change, and there's always a chance you'll have some additional fees to pay.
Should you have any violations on file, we have tips for applying for a California real estate license with criminal record or misdemeanor.
Once you are licensed, you will be required to be sponsored by a broker to conduct real estate activities in the state legally.
Choosing the right real estate brokerage firm to work for sets the pace for any new agent when starting their real estate career.
When you know what you're looking for in a real estate company, you can then pick one from our database of top-rated real estate brokerages in California.
Survey of Experts
In your opinion, was the cost of getting your real estate license reasonable?
Approximately how much did it cost you to get your real estate license? Including school fees, study materials, and other related expenses.
Expert Insight
What were your 'surprise costs'?
There were no surprise costs at all, as they laid out the entire process upfront. Their VIP package covered all costs and included an 8-hour crash course that was priceless.

The crash course was specifically designed to make you learn exactly what you need to learn to pass the state exam.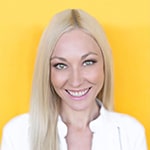 I didn't have any surprise costs, but I did last minute find an amazing prep course before my exam that cost extra to take. It was well worth it.
Paying for extra study material for the exam.
Keeping Your License Active
License Renewal: $245 for Salesperson; $300 for Broker
The California real estate license renewal fee depends on the type of license you have. Prices are the same as what you initially paid when you submitted an application.
You can receive expedited processing through the eLicensing system. You are allowed to submit your license renewal application up to 90 days before your license's expiration date.
License renewal takes place every two years.
Continuing Education: $15 to $70
The price of continuing education varies based on whether you decide to complete all your hours from a single package or take everything à la carte.
Every two years, California real estate agents must complete 45 hours of approved continuing education.
The courses you take depend on your license and whether you're in your first renewal cycle or not.
For the first renewal, a salesperson's 45 hours breaks down to:
Five, 3-hour courses in an approved topic
At least 18 hours in Consumer Protection
Remaining hours in Consumer Service or Consumer Protection
For a broker, the first renewal period breaks out the 45 hours into:
Six, 3-hour courses in an approved topic
At least 18 hours in Consumer Protection
Remaining hours in Consumer Service or Consumer Protection
After that first renewal period, all licensees must take 45 hours of continuing education broken down into:
One, 8-hour survey course
At least 18 hours in Consumer Protection
Remaining hours in Consumer Service or Consumer Protection
Expert Insight
What were your 'surprise costs' after getting licensed?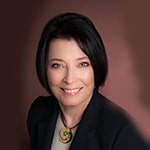 Memberships in the National Association of Realtors, state association of realtors, and the North Bay Association of Realtors.

The memberships were required by the company with whom I am affiliated. This may not be the case for all brokerages.

If not required, one could postpone joining all three associations and save a fair amount of money.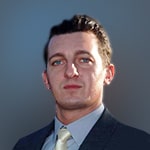 Two costs that might surprise you are the cost of belonging to a local multiple listing service (MLS) and the cost of belonging to your local real estate association.
The largest surprise once licensed was how expensive it was to be part of the different board of realtor associations required to practice.
The cost of joining the Board of Realtors was a surprise.
How to Reduce Real Estate License Education Costs
While most fees associated with the cost of getting a real estate license in California are fixed, the price of your educational coursework has some wiggle room.
If you need to cut down the cost for a real estate license, here are some ways you can lower the price, or get more for your money, when it comes to your classes.
1. Check prices between taking classes online and in person. Virtual classes may have a lower price tag, and may let you complete your hours faster.
Get to know the benefits of online classes by reading our article — Real Estate Classes Online vs. Classroom Courses.
2. Take your required courses from a single institution as a package. It may cost less and include extra resources.
3. Look for real estate agent schools in California that share their pass rates with students who complete their programs. Higher pass rates also mean less chances of incurring any retake fees.
4. Put in the time to study in order to pass the real estate license exam the first time around. No retake fees mean your education costs less.
Expert Insight
What costs could have been avoided and how?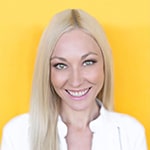 I could have skipped the prep course but I wouldn't recommend doing that. The best way I can explain this is that the online courses were like high school and the prep course like college.

I learned so much more and felt much more prepared having taken it.
Pre-licensing, none of the costs were avoidable except the crash course, which I paid $150. But it was 100% worth the cost, and I'd do it again the same way.
It's not cheap to get a real estate license in California, but cutting costs where possible, while also working real hard, can make your license a little more affordable.
When you know the financial investment involved, you can then plan the timeline for getting licensed in the state.
How long to get your real estate license in California depends on the hours you allot for each step in the licensing process. Manage your time wisely.
Invest some time as well in planning what to do after getting your real estate license. The steps you take next will determine your success in the business.
It will also serve you well to know the pros and cons of being a real estate agent. This will give you an idea on the challenges you will face in your career.
As a new agent, immerse yourself in the knowledge of agents before you. Join a real estate team, so you will get to meet experienced agents who know the business inside out.
To help you build and grow your real estate career quickly, we at Real Estate Bees created a directory for real estate professionals.
It's designed to help you get more exposure for your business, including receiving leads. Create a free profile by signing up here.
__
If you want to contribute your expert advice on a topic of your expertise, feel free to apply to our Expert Contributor Program.
DealMachine Review
Real Estate Investing Resources
Real Estate Technology
Real Estate Wholesaling Resources