7 Best Text Message Marketing Tools for Real Estate Investors
Real Estate Bees' editorial team asked a number of industry-leading real estate investors to share their expertise on the best text blast services for real estate investing business to help our readers make a more educated purchase decision when researching available solutions.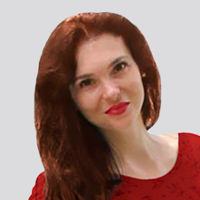 With the help of the experts, we identified the best SMS text message marketing companies for real estate investors and evaluated their features and pricing information. Visiting retailers of the listed products by clicking links within our content may earn us commissions from your purchases, but we never receive any compensation for the inclusion of products and/or services in our consumer guides. Read our editorial guidelines to learn more about our review and rating process.
Lead Sherpa SMS — Best for Large Real Estate Investing Firms
Lead Sherpa is a text message marketing platform that is designed with "always-on compliance" and is routinely vetted by leading TCPA attorneys.
It helps investors send personalized and customized SMS messages at scale while ensuring they stay in the safe zone of compliance with the TCPA laws.
It does not support robo-texting or other non-ATDS compliant functions.
Lead Sherpa features an advanced drip campaign builder that gives you real time visibility into your SMS campaign performance.
This way, you can see what is working (or not working) for your business.
How Text Messaging Works in Lead Sherpa
To create a new SMS campaign, go to the Campaigns tab and click "Create SMS Campaign."
Fill in the required details. Note that you can push leads to your real estate investor CRM either via the Zapier webhook or by using a Podio push email address.
Once all of your preferences have been finalized, click "Create Campaign." Upon upload, the system will verify phone type with 100% accuracy and queue up only the SMS compliant numbers.
If you've skip traced a file in Lead Sherpa, you can push the list directly to a Campaign via the Push to SMS Campaign function from the Skip trace tab.
Pricing
There is a free plan which does not allow SMS texting but offers skip tracing at $0.15 per record.
The Core plan starts at $500 per month. It allows you to send 1,000 SMS messages per day to 10,000 monthly prospects in your primary market.
There are also pro and enterprise plans that cost $1,000 and $2,000 per month, respectively.
The pro plan offers 2,500 daily SMSes to 25,000 monthly prospects, while the enterprise plan allows you to send 5,000 SMS texts per day to 50,000 monthly prospects.
Each paid plan comes with unique phone numbers for texting.
You can add an additional market for an extra fee of $100 per month. This comes with 250 extra SMS messages per day to 2,500 monthly prospects.
Textedly — Best for Small Real Estate Investing Firms
Textedly is one of the largest text message marketing platforms in the United States.
They serve clients in various industries, such as real estate, restaurants, schools, non-profits, and hotels, among others.
The company provides text messaging for real estate investors — text blasts, group texts, personalized messages, etc.
Textedly also provides templates for real estate investor text messages. In addition, they help their clients stay TCPA compliant.
Apart from a wide range of service offerings, Textedly is also a very resourceful tool for real estate marketing.
Customers have access to a plethora of resources to help with their SMS marketing campaigns. In addition, the platform is intuitive and easy to use.
Textedly offers solutions such as 10DLC texting, short code texting, and online virtual phone numbers.
How Text Messaging Works in Textedly
After signing up, upload your list of contacts. You can choose from the list of templates available on the platform. You can also create your own message template.
You also need to choose a campaign keyword. This keyword, either a word or phrase, will be used by your prospects to opt-in to your SMS marketing list.
You will need to promote this keyword so that prospects can sign up for your SMS marketing campaign.
Pricing
There are seven plans on Textedly with prices ranging from $24 per month to $350 per month. Customers can also access a free 14-day trial of the platform.
Launch Control — Best for Solo Real Estate Investors
Launch Control was created by a team of developers, marketers, and real estate professionals to provide high quality SMS marketing for real estate investors.
The all-in-one messaging hub lets you message your motivated sellers, schedule drip campaigns, and set up local phone numbers.
The proprietary routing algorithm routes your messages to the right person based on their location or interests.
Additionally, customers can set up a one-click Podio push, so that when they send an email to their list, a text message is sent as well.
Apart from ensuring TCPA compliance, Launch Control works with Blacklist Alliance, a premium litigator scrubbing solution.
How Text Messaging Works in Launch Control
Choose your preferred plan.
Upload your contact list.
The dashboard contains information about your campaigns and your KPIs. On the dashboard, you have access to some templates that you can customize to fit your needs.
To comply with the TCPA, you must click 'send' for every message you send.
Pricing
Launch Control offers three different subscription plans. The Lite plan costs $297 per month, the Core plan costs $497 per month, and the Pro plan costs $997 per month.
GoForClose — Best Tool for Outsourced REI SMS Campaigns
GoForClose is a multichannel marketing provider that offers a specialized team of Inside Sales Agents (ISAs). This tool also offers one of the best PPC management services for real estate investors.
It's a robust mobile text message marketing platform for real estate investors that helps you build motivated seller lists, do multi-tiered skip tracing and targeted marketing.
They help investors generate motivated seller leads through these touchpoints — SMS, ringless voicemail, email, and cold calls.
They also use pre-approved, dedicated phone numbers ensuring messages do not get flagged as spam or malicious.
How Text Messaging Works in GoForClose
GoForClose helps you streamline your marketing by providing a customized strategy based on your area and budget, including real estate investor lead generation and the expected marketing channels.
Their data specialists will find the best lists and skip trace them, and their cold callers will contact the leads to turn them into prospects.
Your leads will be placed in targeted campaigns with text messaging, ringless voicemails, emails, and direct mail.
A dedicated Inside Sales Associate (ISA) responds to leads, prequalifies them, and schedules appointments with you or your sales team.
GoForClose uses lead scoring models to identify the priority leads to text first before passing them along to your CRM.
Qualified leads are sent straight to your CRM for processing into deals.
Pricing
GoForClose doesn't provide pricing information. Investors interested in their services can request a free consultation.
DealMachine — Best SMS Tool for Wholesalers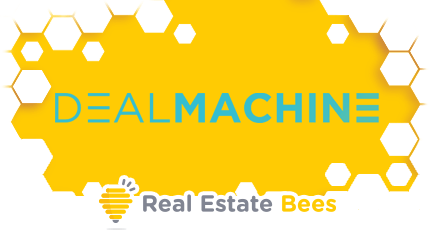 DealMachine started out as a stand-alone driving for dollars app, and now they have a comprehensive SMS Marketing Engine among other add-ons.
Some of the features of its SMS marketing service include high deliverability, multi-number rotation, blocked word prevention, TCPA Compliance, and 10+ preloaded messages.
How Text Messaging Works in DealMachine
You can choose from any of their tested templates or write your own message from scratch.
You can also take advantage of time saving tools like auto skip tracing, saved message templates, smart fields, reply filters and more!
Note that DealMachine doesn't support blast texts nor robo-texting. Also, DealMachine requires that the text sender send each text message individually.
So if you want to send multiple messages at once (like in a broadcast), you'll need an alternative tool.
Pricing
DealMachine offers a 14-day free trial. Its basic plan starts at $299/month. It features unlimited text messages, 30 local phone numbers, and 6,000 active conversations.
The professional plan starts at $499/month. It features unlimited text messages, 30 local phone numbers, and 12,000 active conversations.
The enterprise plan starts at $999/month. It features unlimited text messages, 30 local phone numbers, and 30,000 active conversations.
This plan also allows you to unlock discounts on skip tracing and ball point letters. All plans come with litigator scrubbing.
REI BlackBook — Best Tool for Solo Real Estate Investors
REI BlackBook was founded in 2008, during the mortgage meltdown. Damon Remy, the Founder & CEO of REI BlackBook, was running a mortgage business.
He built a few software tools to help his investor clients buy more properties.
After seeing how stressful and overwhelming it was for his clients to manage deals, he decided to build a platform that would help them get organized.
This would enable them to keep track of all their real estate deals.
The company offers solutions such as CRM, Business Phone Systems, Marketing Automation, real estate investor website templates, and more.
One of the best features of REI BlackBook is the integrated 2-way text messaging system.
This feature allows you to communicate with leads and prospects quickly and effectively through text messages. Investors will find their comprehensive TCPA compliance guide useful.
How Text Messaging Works in REI BlackBook
First, log into your REI BlackBook account. Under the Campaign Tracker menu at the top of your dashboard, select Broadcast.
A pop-up will appear. Click on Text Blast. You'll be directed to Blast Details. Simply click on the Send From box and enter your Profit Dial number.
Type in your message and select recipients from your contact list.
Pricing
There are three subscription packages for REI BlackBook.
Solopreneur is $97 per month or $972 per annum. You get 250 SMS credits, along with 500 local minutes, a lead capture website, and 5,000 email credits.
Small Business plan is $197 per month or $1,980 per annum. You get 1,000 SMS credits, along with 1,500 local minutes, 10 lead capture websites, and 50,000 email credits.
Accelerator plan is $297 per month or $2,976 per annum. It includes 2,000 SMS credits, along with 2,500 local minutes, 20 lead capture websites, and 100,000 email credits.
Additional SMS credits cost $0.03 or $0.045 per credit, depending on your plan.
Smarter Contact — Best for Both Large and Small Real Estate Investing Firms
Smarter Contact is one of the leading SMS marketing companies in the world. They offer their services to a range of industries, including real estate, automotive and lending.
The platform features built-in CRM and top integrations, which means you can easily manage your leads and contact them at the right time with the right message.
Some features that make Smarter Contact one of the best text blast services for real estate investors include:
templates
autoresponders
two-way messaging
scheduled text, and
multi-numbers, among others.
The company also offers one of the best skip tracing software tools for real estate investors with industry-leading geolocation data.
How Text Messaging Works in Smarter Contact
With a few clicks, you can upload your contacts to the dashboard and send them SMS messages by using Smarter Contact.
You'll also be able to send your messages in bursts, like 50 messages every 20 minutes.
There is a multi-user feature, built for organizations with more than one person on a team and a single master account.
By using this feature, accounts within the same team can share SMS allowances and credits. You can easily export your contacts in an Excel or CSV file, or export it to another CRM of your choice.
Pricing
The Starter plan comes with 3,000 messages per month at $99 per month. The Pro plan offers 7,500 per month at $199 monthly.
The Elite plan offers unlimited messaging at $299 per month.
There is a 7-day free trial. All plans come with a phone verification tool.
Note that Smarter Contact doesn't provide phone numbers but the platform can help verify your phone numbers to ensure you're only using real ones.
__
About the Author:
Oleg Donets is a serial entrepreneur, technology and digital marketing strategist with a solid track record. Since 2013, he has been successfully helping numerous startups and established companies from a wide range of industries to launch, grow and scale their businesses by utilizing his innovative technology solutions and progressive marketing strategies. Oleg is a founder of Real Estate Bees, a cutting-edge technology & marketing platform for the real estate industry. Oleg is also a proud business mentor at SCORE, the nation's largest nonprofit organization and a resource partner of the U.S. Small Business Administration.