8 Best CRM Software Apps for Real Estate Investors Compared
Real Estate Bees' editorial team asked a number of industry-leading real estate investors to share their expertise on the best CRMs for real estate investors to help our readers make a more educated purchase decision when researching available solutions.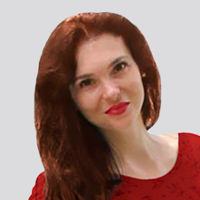 With the help of the experts, we identified the best CRM software apps used by real estate investors and described their features that put them at the top of their class. Visiting retailers of the listed products by clicking links within our content may earn us commissions from your purchases, but we never receive any compensation for the inclusion of products and/or services in our consumer guides. Read our editorial guidelines to learn more about our review and rating process.
In this article, you will find a list of the eight best real estate investor CRM apps.
We'll also provide you with the description of unique features and prices of each CRM, so you can pick one that fits your needs.
Read below to learn which CRM is the best choice for your real estate investing business.
Experts' Choice Breakdown for the CRMs They Use
What CRM do you use for your real estate investing business?
#1 REsimpli — the Best All-In-One CRM
SIGN UP TO GET 50% OFF
REsimpli aims to be a one-stop shop for tools that help real estate investors manage and streamline their business processes.
One of its main selling points is that it was developed by an experienced investor from Lake County, Indiana — Sharad Mehta.
As such, its features are designed to help investors close more deals while spending less on marketing tools.
REsimpli Features
Automated drip campaigns. You can follow up with email, SMS, and real estate investor direct mail. REsimpli also offers over 90 free, editable templates for your campaigns.
Analytics. REsimpli's users have access to real-time ROI and marketing campaign data. Some investors use REsimpli to manage their finances as you can link your bank and track your transactions.
Built-in phone system with phone numbers that can be assigned to different lead sources
E-signatures. You don't need to rely on third-party apps for e-signatures.
Automated task management. Team members get reminders about pending tasks.
List stacking. REsimpli's skip tracing for real estate investors and list stacking tools allow investors to organize and prioritize their leads without using external real estate investor apps.
Zapier integration for connecting other tools
Mobile app
REsimpli Pricing
With the Basic plan, you have access to many of the components of the other, higher-cost plans for $99 per month for one user.
The Pro plan costs $199 per month for small teams, and the enterprise plan for large teams costs $399 per month.
Each plan comes with a 14 day money-back guarantee. To learn more about this software, check out this comprehensive REsimpli CRM review.
#2 Forefront CRM — the Best Visual-Based CRM for Investors
SIGN UP RISK FREE
Forefront CRM is another CRM created by a real estate investor for real estate investors. It claims to give you a 30,000 feet view of your real estate investing business.
Forefront CRM Features
Visual-based CRM. With its drag 'n' drop pipeline feature, users can easily move motivated seller leads around, customize their workflow, and see which lead needs attention.
Automated follow-up campaigns with non-pushy templates. Users can follow up with SMS, voicemail, and email.
Comprehensive lead Information. You don't need to look through a bunch of apps to get all the info about a lead. You can see your notes on a lead, communication history, property map, motivation, activity timeline, and Zillow data all in one place.
Inbound calls and communications tracking
iOS app
Learn more detail about these features from our detailed Forefront CRM review.
Expert insight: What do you dislike about this CRM?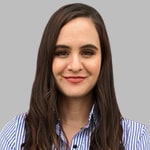 They make a lot of updates and sometimes it can be annoying to always try to relearn the processes.
Forefront CRM Pricing
Forefront CRM starts at $99/month per user. This includes 5 phone numbers, 500 call minutes, and 500 SMS messages.
This starter pricing doesn't include status automations and end-of-day reports. These are offered in the higher plans.
The Professional plan costs $199 per month and allows up to 6 users. It comes with 10 phone numbers, 1,000 minutes, and 1,000 SMS messages.
The Elite plan costs $399 for up to 20 users. It includes 2,500 call minutes, 25 phone numbers, and 2,500 SMS messages.
Users can purchase additional call minutes, SMS units, and phone numbers. Each plan comes with a 30-day, money back guarantee.
#3 DealMachine — the Best CRM for Real Estate Wholesalers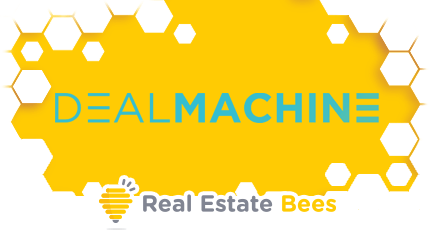 START FREE TRIAL
With over 2,000 reviews on the Apple App Store and Google Play Store, DealMachine is one of the best apps for real estate wholesalers and investors to get leads for wholesaling real estate or flip properties.
This software helps streamline the process of finding properties, creating marketing campaigns, and contacting property owners. As a part of CRM, it offers a powerful tool for text message marketing for real estate investors.
In our detailed DealMachine review, we go over all of the product's features in detail. But below is a short summary as a quick overview.
DealMachine Features
Owner lookup and enhanced property search. The app checks through public records and third-party data to find information about homeowners, their mailing address, email, phone number, mortgage information, etc. According to DealMachine, the owner information they provide is 96.5% accurate.
Direct mail marketing. You can reach prospects through direct mail campaigns by using DealMachine's editable postcard templates, which include pictures of the property (and as for letters, take a look at our sample probate letters for real estate investors, sample letter to distressed homeowners, and a more generic sample letter to motivated sellers).
DealMachine mobile app. You can save leads directly into the CRM while in the field.
Assign leads. DealMachine's CRM makes it easy to assign leads to members of your team or delegate tasks to them.
Driving for dollars software (Chrome extension). DealMachine's driving for dollars app helps you in finding houses to wholesale and earn mileage-based tax deductions, especially helpful when only starting a wholesale real estate business. When you use DealMachine's Google Chrome extension, you may not even have to physically drive for dollars. Here's how to use the DealMachine Chrome extension.
DealMachine Pricing
The basic package includes a CRM plus 500 driving for dollars leads per month and can only accommodate one user. It costs $49 per month.
The professional package costs $99/month and comes with a CRM plus 1,000 driving for dollars leads per month. It allows you to assign a second user or driver.
The elite package is DealMachine's Enterprise plan which allows you to add up to 30 members and 300 drivers.
You get 10,000 driving for dollars leads per month. It costs $3,990 in the first year, where $1,000 is the one-time cost of onboarding.
#4 InvestorFuse — the Best CRM for Automated Campaigns
Use 50OFF promo code during the checkout and get 50% off of the setup fee!
Built on the core Podio CRM, InvestorFuse includes some automation features to streamline motivated seller lead generation.
Since it's based on the Podio platform, it's highly customizable.
InvestorFuse Features
Automated lead nurture campaigns. Follow up with leads via text, email, voicemail. You can automate follow-ups by creating actions and custom workflows.
Custom workflows. You can create workflows based on the way you work and how you do deals.
Create web forms for real estate investor lead generation.
Efficient call tracking. This prevents duplicate leads. Hang ups get text messages automatically.
Property reports. The Google Street View, owner information, and comp report for a property are automatically generated once you add the property address.
You can also follow up with customers through postcards.
InvestorFuse Pricing
InvestorFuse is probably the most expensive CRM for real estate investors. It accepts a limited number of new customers every month.
Its Essential plan starts at $147/month plus $197 setup fee. Only two users can use the plan for just three lead gen sources.
Pro is available for $247/month for up to 6 users and 5 lead generation sources. Set up fee is $497.
Currently, Premium is $377/month for unlimited users and unlimited lead gen sources. Set up fee is $497.
Why Do Real Estate Investors Use CRMs?
As your investing portfolio grows and scales, you will eventually need some type of database or program to help you stay organized.
Instead of using spreadsheets and post-it notes, a CRM would offer more organization.
It helps make sure no qualified lead, opportunity, or critical task falls through the cracks.
Most real estate investor CRMs allow you to capture lead information from email and direct mail campaigns, cold calling for real estate investors, and phone live answering services for real estate investors.
Some of these tools also allow you to manage rental property repairs, estimate rehab costs, and organize information visually.
A good real estate investor CRM software offers the following benefits:
Task management and contact management. It helps make sure key tasks and contact information don't slip through the cracks.
It makes it easier to communicate with leads and partners.
It makes it easier to hand off tasks to members of your team.
Streamlines the process of getting contact information, marketing, and lead generation.
Makes it easy to track ROI from your marketing and sales efforts.
Can help with deal analysis.
Not every CRM will be the right fit for you. You might just need a simple CRM that helps you organize tasks and manage contacts. Prioritize your needs and select a CRM that has the features you require.
#5 REI BlackBook — the Best CRM for Investor Lead Generation
START FREE TRIAL
REI BlackBook offers to give you all the tools needed to grow a thriving real estate investing business.
The focus of this CRM is to help investors create systems for getting motivated seller leads online and automating lead follow-ups.
REI BlackBook Features
Robust contact management tools. Users can add notes and view past conversations with any lead. The CRM syncs with your business phone number and website. Therefore, you will be able to automatically create lead records in your CRM.
Property pipeline. You can store property details and contracts related to specific properties so that critical information is easily accessible.
Personalized follow-up campaigns. You can use text, email, and ringless voicemail drops for real estate leads.
Profit Dial (including a mobile app). With this dialer for real estate investors, you can set up multiple call tracking numbers, record phone calls, and keep tabs on opportunities.
We also have a full review of REI BlackBook. Read it to learn more detail.
Expert insight: What do you like about this CRM?
The many different things you are able to do for a reasonable price. I have used Realeflow, Carrot, and others in the past.

This has many more bells and whistles that an investor can use.

The plan I currently have offers up to 10 other team members, up to 10 different websites, and an unlimited number of squeeze pages.

In addition, I get up to 10 different phone numbers, up to 25,000 contacts, an unlimited number of keywords, email templates, text messaging, and ringless voicemail campaigns.

I also get a ding on my phone immediately when someone reaches out through my website, text messaging, or other marketing campaigns.

I can also call back to them using my CRM contact number and not my actual mobile number.

I also like the deal analyzer for properties, cost estimate analysis for rehabs, and comparables for properties.

I get these and so much more, all for one reasonable price.

Customer support is amazing as well.
Expert insight: What do you dislike about this CRM?
It currently does not have the ability to analyze commercial properties.
REI BlackBook Pricing
When you subscribe to any of REI BlackBook's annual plans, you'll receive two months free. The Solopreneur plan is designed for a single user.
It costs $81/month billed annually. It allows up to 2,500 contacts, 1 call tracking number, a lead capture website, 5,000 email credits, 500 minutes for calling motivated sellers, and 250 text messages.
The Small Business plan allows up to 10 users. It costs $165 per month, billed annually. On the monthly plan, you pay $197 per month.
It allows up to 25,000 contacts, 50,000 email credits, 10 websites, 10 call tracking numbers, 1,500 local minutes, 1,000 text messages, and 250 ringless voicemails.
The Accelerator plan is for up to 20 users. It costs $297 monthly and $248 per month when billed annually. It stores up to 50,000 contacts.
The plan includes 100,000 email credits, 20 call tracking numbers, 20 websites, 2,500 local minutes, 2,000 text messages, and 500 ringless voicemails.
#6 Propelio — the Best CRM for Skip-Tracing Motivated Sellers
START FREE TRIAL
By giving access to non-public data, Propelio can connect investors with motivated sellers in any area. It has powerful skip-tracing features.
Users are able to generate MLS comps. This real estate investor lead management software also has a website builder.
Propelio Features
Real-time MLS comps. Propelio's MLS data is updated every 15 minutes.
Lists of leads for real estate investors to help you in finding homes to flip or wholesale. See who's most likely to sell in an area.
Skip tracing and Driving for Dollars features. Access tax information, mailing address, most recent deed, and property owner's contact details.
Lead management. Manage lead lists with ease with Propelio's wholesale real estate CRM.
Custom wholesale real estate postcards. Take a photo of the property and customize one of Propelio's postcard templates with that photo and your contact information.
Website builder
Mobile app
The features of this tool are described more in-depth in our Propelio review.
Propelio Pricing
You can try Propelio for free for 14 days. The Driving for Dollars plan costs $29/month. This gives you access to the CRM for contact management, skip tracing, and direct mail marketing tools.
The Marketing/Websites plan costs $49/month. Along with what's included in the driving for dollars package, you get unlimited websites and lead capture tools.
Propelio's Pro package offers access to automated follow-up templates, MLS comps, and 5,000 lead downloads per day along with everything in lower packages.
A skip trace costs 6 ProCoins, and a postcard costs 8 ProCoins. Depending on the plan you choose, ProCoins can cost between $0.08 to $0.10.
#7 FreedomSoft — the Best CRM for Large Teams
SIGN UP NOW
FreedomSoft is used by both realtors and real estate investors to find distressed homes as well as vacant real estate.
Its lead finder offers access to multiple motivated seller types. It offers public records data on more than seven million records of distressed properties, absentee homeowners, and vacant homes across the country.
FreedomSoft includes one of the best skip tracing software tools for real estate investors. It's very convenient since you don't have to sift through a huge list manually.
You can use the different filters — property types, financial filters, ownership types, etc. — to find the right types of sellers or properties.
Click on "Add to Lead List" to move leads into the CRM.
FreedomSoft Features
Lead finder. This makes it easy to find distressed homes and home sellers.
Website builder
Built-in real estate investor direct mail marketing tools
Workflow automation tools. You can easily automate follow-up tasks in FreedomSoft.
E-signature
Call flows. You can create paths for inbound calls to your FreedomSoft phone numbers.
Built-in phone, text messaging, and voicemail
Deal analysis and reporting tools
Mobile app
Read our full FreedomSoft review to learn about these and other features in detail.
FreedomSoft Pricing
In comparison to other real estate investor CRMs, FreedomSoft is expensive. Ideally for teams of more than five, the basic plan costs $197 per month.
It includes 1 phone number, 3,000 lead downloads monthly, and 3 websites. You can add up to 6 users.
The Grow plan is $297 per month. It supports 8 users. It includes 3 phone numbers, up to 6 websites and 6,000 lead downloads per month.
This plan allows you to customize the pre-built workflow and automated follow-ups.
At $497/month, FreedomSoft's Scale plan allows you to build your own automated follow-up campaigns.
It supports up to 12 users (with the option to add more). It includes 6 websites (with the option to add more), 6 phone numbers and 12,000 monthly lead downloads.
#8 Podio — the Best Free CRM for Real Estate Investors
In Podio, you can create customized apps for managing almost every aspect of your business.
Podio powers several real estate investor CRM software products, such as REIflow and REIvolution.
It is one of the most customizable CRMs out there. It's also the cheapest.
However, setting up Podio CRM isn't a walk in the park. You might need to consult experts.
Podio Features
Sales pipeline automation tools
Task management tools
File sharing tools
Workflow creation — based on "if this, then that" logic
Budget tracking tools
Lead gen web forms that can be added to your website or shared on social media or via email
Project management and sharing tools. You can assign leads and tasks to relevant people on your team.
Integrations. Podio has a number of extensions allowing you to connect with popular apps and marketing platforms like Zillow, Justcall, Zapier, etc.
Mobile app
Expert insight: What do you like about this CRM?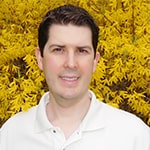 What I love about this is it sends out an SMS text message to property owners in various categories. For example, we can set categories to whatever we want, such as vacant homes, or houses behind in taxes, etc.

All we need to do from our end is to acquire mailing lists that are then uploaded to Podio, which does the rest of the work.

If an owner responds to our SMS text message saying that yes, they would like to sell their house, then we simply call them.
What I like about this CRM is its functionality. The user friendliness of a CRM was important to us when we first started out.

The free portion of Podio allowed us to house more than enough information in order to get our business off the ground.

So when we expanded and had to pay for a little more data, it was a no-brainer that the monthly fee for the extra capacity was more than worth it.
It has the best third-party automation possibilities from what I have found.
Expert insight: What do you dislike about this CRM?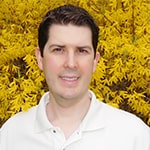 Sometimes Podio can be hard to navigate if you are looking for specific things, like who first made contact to the lead, etc.
It is not visually appealing and can be clunky. Sometimes automations do not work and need to be reentered.
Podio Pricing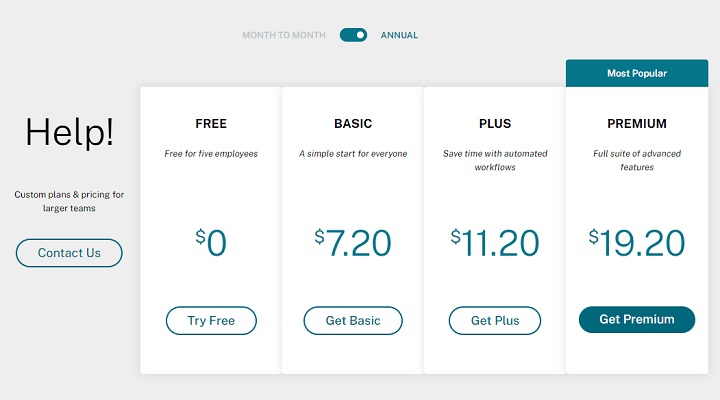 Podio's free version is designed for small teams and solopreneurs. It offers access to task management, workspace tools and Podio's apps. It's a good setup for those who start a house flipping business.
However, you are not able to access automation tools or share documents externally. Also, you have limited customization options.
Basic Podio subscription costs $7.20 per month (billed annually). It offers e-signatures and external file sharing.
The Plus plan costs $11.20 per month billed annually and offers everything in the Basic plan plus automated workflows and team-specific customization.
Then there is Podio Premium which comes in at $19.20/month if paid annually. It includes visual reporting and advanced automation tools.
__
About the Author:
With over 20+ years of experience in real estate investment and renovation, Brian Robbins brings extensive knowledge and innovative solutions to the HouseCashin team. Over the years Brian has been involved in over 300 transactions of income producing properties across the US. Along with his passion for real estate, Brian brings with him a deep understanding of real estate risks and financing.