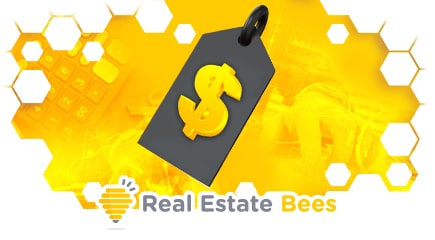 The SubTo course costs depending on the package you choose. Below are descriptions of what is included in the price of the SubTo mentorship in each plan.
Accelerator – $8,800
The accelerator course is a great way to get started in SubTo. Most people who join SubTo start here. This gives you entry into the SubTo community whether you've been involved in the real estate space before or are entirely new to it.
Here, you get access to the PACE Method that teaches:
The jargon of the real estate world and how traditional real estate deals are done
How creative financing works in real estate and the common misconceptions
How to set goals and hold yourself accountable by working together with the other 10,000 members of the SubTo community
How to correctly comp properties and underwrite to identify a deal
Different acquisition strategies for sourcing your next deal include door knocking, expired listings, cold calling, direct to mail marketing, and acquisitions from other SubTo members and wholesalers
How to use referrals to have returning business
How to negotiate a creative deal
How to work with the different bulletproof contracts and step-by-step of how to structure a business given to you by Pace. These include but are not limited to contracts for: assignments, escrow, company creation, bank account setup, how to use an e-sign system and which are preferable, wholesaling, wrap-around mortgages, lease options, subject to deals, long and short-term rentals, group homes, and vacation rentals
How to deal with and work with banks looking to call due-on sale clauses
How to raise private capital
How to find and continue to find future buyers even after you close a deal
How to find the people you need on your real estate team and how to scale your business
How to work with property management companies
The Accelerator package also guarantees you access to the Zoom vault for post-live trainings from Pace and any new training moving forward.
You also receive access to the closed Facebook community of more than 10,000 active SubTo members doing different types of real estate deals and working with one another all across the country.
But on top of 6 weeks of active learning, you also receive access to a Member Success Advisor for the first 60 days who can answer any questions about the course, direct you to the documentation you're looking for, can help connect you with members of the community and can walk you through the process.
Executive – $11,800
The executive package is better for SubTo members who are looking to get started right now. This package is good for newbies to real estate as well as seasoned investors.
This tier includes everything from the Accelerator Package, but also includes weekly live calls with Caroline Cain, a SubTo community member now turned guide for other SubTo students who has built her real estate portfolio to a Pace-approved professional level.
You also get weekly group calls with Pace and other high-performing members of the SubTo community that can answer your questions live and walk you through your deals and comping properties to help you get to the closing table.
More than just group calls, you also get access to on-demand individual comping support from a Member Success Advisor and access to the exclusive Executive Discord Channel for better communication and deal-finding opportunities with the SubTo community.
This tier of SubTo also allows you to upgrade to one-on-one coaching in the future for an additional $4,000-$7,000 depending on if you want one-on-one coach for 3 months or 6 months to help your business start with a boom. The opportunity to upgrade to one-on-one coaching is not available at the Accelerator level.
Master – $15,800
Master Tier includes everything in the Accelerator and Executive level, but comes with 3 months of one-on-one coaching from a high-performing SubTo member that Pace does deals with. They will help your investment dreams become a reality and can help bring your SubTo business to life.
Elite – $18,800
Elite Tier includes everything from Accelerator, Executive, and Master, but offers one-on-one coaching for six months, instead of three.
This level also gives you access to the exclusive Elite Discord Channel where high-grossing businesses that are working in creative financing are actively sourcing, buying, selling, and investing in new deals.
Access to this Discord puts you in the heart of how to make money and save money on taxes by investing in real estate.
They actively do deals and make it easy to get started and continue growing your business in creative financing so deals continue coming to you in the future.
This is the best way to ensure that you are successful in SubTo and help you find the team that can grow your real estate investing business beyond your wildest dream.