7 Best Driving for Dollars Apps Compared
Real Estate Bees' editorial team asked a number of industry-leading real estate investors to share their expertise on the best apps for driving for dollars to help our readers make a more educated purchase decision when researching available solutions.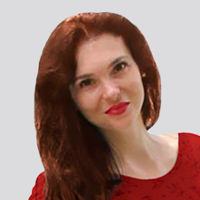 With the help of the experts, we identified the best driving for dollars apps and evaluated them based on critical factors that are important for real estate investors. Visiting retailers of the listed products by clicking links within our content may earn us commissions from your purchases, but we never receive any compensation for the inclusion of products and/or services in our consumer guides. Read our editorial guidelines to learn more about our review and rating process.
Survey: Which driving for dollars app do you use for your investing or wholesaling business?
Fully integrated with the REsimpli List Stacking and CRM, the REsimpli Driving for Dollars tool helps pinpoint target marketing opportunities for a big return on your investment.
Use the app's real-time features to learn if a property is vacant, already a lead you're working on, or is a property in your List Stacking. Knowing this information will save you time and money.
REsimpli can simplify your Driving for Dollars process by providing you with complete owner information, your driving history, Google Street View images (or the ones uploaded by you), and skip tracing.
Features
Search property and owner details in real-time
View saved driving and property history
Add your own images or insert images from Google Maps Street View integration
Skip trace within the app
Send postcards with property images from the app
Full integration with REsimpli List Stacking and CRM
Track every dollar you spend on marketing efforts
As for the other REsimpli features and tools, you can learn about them in detail in our detailed REsimpli review.
Pros and Cons
Pros
Driving for Dollars is integrated into the REsimpli CRM and List Stacking
Loads of features for an affordable price
Automates the follow-up process
Streamlined and user-friendly interface
High-quality customer service
Detailed KPI tracking
Cons
At present, users have the option of selecting only one postcard design to send.
Sending a postcard with a house picture to multiple properties is currently not feasible. The postcard design featuring a property picture can only be sent to one property at a time.
Pricing
REsimpli is offered in three different pricing tiers — all of the tiers include Driving for Dollars functionality.
In addition, all packages come with a 14-day free trial, weekly "Mastermind" calls, unlimited onboarding support, and free courses.
The first tier is "Basic," offered for $99/month. This package includes credentials for one user, two phone numbers, 500 minutes of calling/month, 500 SMS messages/month, and 20,000 List Stacking records.
The second tier is "Pro," offered for $299/month. This package includes credentials for five users, five phone numbers, 2,000 minutes of calling/month, 2,000 SMS messages/month, and 100,000 List Stacking records.
The third tier is "Enterprise," offered for $749/month. This package includes unlimited user credentials, 15 phone numbers, 10,000 minutes of calling/month, 10,000 SMS messages/month, and unlimited List Stacking records.
Additional features like drip automation and bulk email and SMS become available at the Pro level.
START FREE TRIAL
PropStream allows realtors, investors, and real estate brokerages to access property owner information on-the-go. With PropStream, you can access information on 153 million properties nationwide using it as an investment property analysis tool.
The PropStream Mobile Scout drive app lets you use your mobile device to scan through nearby properties in two different ways.
You can set filters and run a search, which shows you houses that fit a certain criteria — vacant properties, bankruptcies and foreclosures within 50 miles of your location.
Or you can "just drive" with no filters. Here, the app tracks your route and lets you skip trace the owners of properties you see in real time.
PropStream's lead acquisition and management functionalities also allow you to partially use it as a wholesale real estate CRM. Learn about all features of this product from our detailed review of PropStream.
Features
MLS Comps. You can select MLS Comps, Public Record or both when running comps on the web or mobile app.
Skip tracing. Access owner contact information (email addresses and phone numbers).
Postcards.
Record your drive. PropStream offers an option to record your drive for later assessment.
Route tracking. While driving, track the routes that you take and pull up key data on the properties you find.
Rehab costing. This feature is powered by BlueHammer, a tool that helps you estimate property rehab costs.
Pros and Cons
Pros
The software allows you to create and manage multiple lists of prospects by using over 120 filters, such as high-equity properties, probate properties, cash-buyers, foreclosures, and vacant properties.
Supports virtual driving for dollars.
Built in comps feature.
Helps you estimate rehabs.
Allows you to add up to 10 team members/scouts for free and monitor their routes through the record feature.
Cons
Poor UX. The fonts are small and the map is tricky to navigate.
Easier to use on desktop than mobile.
There is a bit of a learning curve.
Pricing
PropStream is a real estate investor's dream.
For $99 per month, you get access to PropStream's property database, which includes county records and MLS comps, over 120 lead filters (like pre-foreclosures, divorces, tax liens, and many others), and an integrated marketing platform.
The driving for dollars feature is included in this plan. And you can add up to 10 Scouts for free. Skip tracing on PropStream costs $0.12/trace, there is a list automator addon which costs $27 per month.
Expert Insight
What do you like about this app?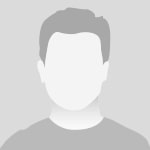 The data in PropStream has empowered my company to strategically communicate with our target audience.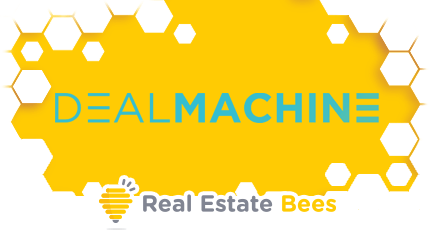 START FREE TRIAL
The DealMachine driving for dollars app makes it easy to find out who owns a property.
After you pin a property, the app figures out who owns it and sends you their contact information, along with a hand-addressed postcard delivered to their door.
Once you have downloaded the app on your phone, press "Start Driving" to track your route.
If you see a run down property on the road, use the app to get data and find the owner's contact info.
If it seems like a viable deal, take photos of the property and send a postcard or email (with the attached photo) to the owners.
Learn about all of the features of this app from our DealMachine app review.
Features
Route tracking. This keeps you from driving back to already visited areas.
Property Highlights. Property Highlights lets you narrow down your search for finding motivated sellers in real time.
Mail Sequences. Automated direct mail sequences to help automate your follow ups.
Driver Recruitment. Build a team of property scouts by automating the driver recruitment and training process.
Drive Session Summaries. This feature allows you to see the exact locations, dates, and amounts of properties added by each driver.
Comps. You can find out what similar properties are selling for.
Easy data export.
Postcards. DealMachine will allow you to send a pre-written postcard to the property owner to find out if they are a motivated seller.
Batch skip tracing. DealMachine can skip-trace 500 leads per minute.
Google street pics. You can add property pictures to your mail.
Pros and Cons
Pros
Intuitive software.
Owner data has 96.5% accuracy.
Built-in follow-up feature that automatically resends mail to property owners who don't respond to you.
Postcards are very customizable.
A+ customer support.
Supports automated driver recruitment with powerful analytics.
Supports virtual driving for dollars.
Cons
There are some glitches with its bulk list upload and Google street pic add-on features.
Pricey compared to the other D4D tools.
Limited number of drivers supported on the Starter and Elite plans.
The virtual driving for dollars feature lags and can be glitchy.
Pricing
DealMachine has a pricing structure that breaks down as follows: the Starter plan is $49/month for an annual subscription, and the Professional plan is $99/month billed yearly.
The Elite plan is $249/month billed yearly.
The Starter plan offers 500 skip-tracing leads per month and supports 1 driver. On this plan, skip tracing costs $0.14 per lead.
The plan offers mobile maps and Chrome extensions for virtual driving for dollars.
The Pro plan offers 1,000 leads per month and supports two drivers. It comes with everything in the starter plan, along with route tracking and GPS directions
The Elite plan supports up to 300 drivers, and offers 10,000 D4D leads per month. Skip tracing costs $0.12/trace on this plan. Mail Tracking add-on is included for free with this plan module.
Mail tracking, multi-step mail sequences, comps and street pics are all add-ons to any of the plans at $20/month each.
Expert Insight
What do you like about this app?
The DealMachine app is always improving and very user-friendly.

I can either turn it on and drive while I find properties, or I can select a list of properties and GPS will guide me through the neighborhood. Marketing and follow-up is automated from there.

It's the best D4D app on the market!
I like that it's very easy to use. I also love its clean user interface.
What do you dislike about this app?
Every two weeks the developers at DealMachine make small tweaks, so you have to be a consistent user to get the most out of the app.
START FREE TRIAL
The REIRail Drive app is specifically built for wholesalers. It allows real estate investors to access the company's patented 'Deep Trace' technology.
As you drive along a route, you identify potential leads and then drop a pin on the map to mark them. Those properties are then added to your list of leads.
The app uses GPS, along with voice recognition software, to locate the exact coordinates of each house.
This means that when you are looking for information about a property, you don't have to manually type it into your phone.
Features
Lead generation for real estate investors. Use the in app smart filters to get up to 10,000 monthly absentee and vacant leads.
Deal Desk. This feature allows you to assess deals by calculating ARVs, pulling comps, and connecting you with experts.
Bulk skip tracing.
Text blast for real estate investors. You can send text messages directly from the app to leads you've identified. You can also send a bulk text message to a large list of your prospects in a compliant way.
Automatic property photos. Google photos are automatically added to every lead that you save.
Route tracking. This app allows you to track your route, so that you can see exactly where you have been.
Deep trace technology. By using its proprietary Deep Trace Technology, REIRail tells you who is calling before your phone rings. You'll instantly know everything about the caller and the property you're interested in.
Postcards. You don't need to create a special marketing campaign to send postcards
Learn about these features in more detail from our REIRail review.
Pros and Cons
Pros
Straightforward and easy to use.
Great customer support.
Deep trace feature gives you info on property owners that respond to your marketing campaigns.
The Deal Desk feature is available to help you analyze the deal.
Property search filters in the app plus voice search functionality.
Accurate skip tracing data.
Cons
Predictive dialing and outbound dialing are not available for leads that are not assigned to campaigns.
Once you assign tracking numbers to a campaign, you cannot change them.
You cannot record calls made from the app's dialing system for real estate investors. You can only use a tracking number if you call from the web app.
There aren't many postcard templates.
Pricing
REIRail offers three plans: Mobile Only, Basic and Pro. The Mobile Only plan includes the REIRail drive app, 1000 leads/month and real estate skip tracing costing $0.15/trace.
The Google Images add-on costs $10/month and the Deal Desk add-on costs $29/month.
The Basic plan costs $129/month. It includes everything in the mobile-Only plan and adds 5000 leads per month, 500 text messages, and 350 talk minutes.
Basic plan users receive 1 tracking number, 2 lead pages, and 3 SMS numbers.
The Pro plan costs $249/month. It offers all of the lower-tier features, plus 10,000 leads per month, 1,250 text messages and 1000 talk minutes each month.
The Pro plan offers 5 tracking numbers, 5 lead pages and 10 SMS numbers.
START FREE TRIAL
BatchDriven is a real estate investing app that helps you generate motivated seller leads. The app allows you to virtually scout an area and search for properties that match your criteria.
At the time of writing this, BatchDriven claim their app is used by 32,296 investors in the US.
The app helps you find cheap homes to flip by allowing you to virtually scout an area and search for properties that match your criteria.
To get started with virtual D4D on BatchDriven, you'll log into your account on your computer and switch your map view to satellite mode.
This way you can scope out where you want to drive that day by clicking on the map icon near the top right-hand corner.
Features
Route tracking. Create your own driving routes and track your progress as you drive.
Lead lists. Purchase or upload lists of foreclosures and find tax-delinquent properties in your target market.
Outbound Marketing tools. Reach out directly through SMS or direct mail for real estate investors.
Lead export. You can export your data from your account at any time.
Team management features. Create and monitor tasks, timelines and key results for your team members.
Pros and Cons
Pros
Cons
The app has some bugs. The app user display menu can glitch while in use, and some users have complained about problems logging in.
More expensive than other D4D tools on this list.
Text messages aren't always delivered.
Pricing
The Base plan starts at $49/month and includes unlimited property lookups, vacant property leads, skip tracing and wholesale real estate direct mail.
It allows 2 users. Skip tracing on this plan costs $0.14 per trace, phone numbers cost $1 each per month, texting costs $0.07 per sms per month, and letters cost $0.6 each.
If you need more than that, you can upgrade to the performance plan for just $119/month and get leads.
This allows you to find distressed homes (mortgage and tax foreclosures) and tired landlords included in your package.
You can add up to 3 users with this plan as well as get skip tracing ($0.12 per trace), letters ($0.53 each) or postcards ($0.47 each).
Finally, there's a Performance+ plan at $199/month — and it supports up to 10 users!
You'll receive everything from the lower plans plus skip tracing for $0.12/trace, texting at $0.03/text. Postcards cost $0.47 each on this plan and letters cost $0.53 each.
Expert Insight
What do you like about this app?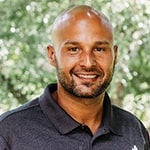 BatchDriven has many positive features.

Route tracking saves redundancy of driving the same areas twice. The ability to skip trace and send SMS messages directly from the app is a great feature. The ability to push leads to a CRM via Zapier saves time and manual labor.

Overall, you can tell time and consideration has been put into the app and its features.
What do you dislike about this app?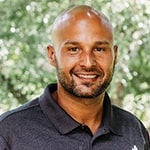 The integration to the CRM software is nice, but the ability to push the SMS conversation history with a contact would be extremely helpful.

At times the route tracking and maps can be very glitchy, making it difficult to determine what areas have already been driven and at times almost makes the route tracking itself useless.
START FREE TRIAL
Propelio is a comprehensive real estate investor CRM and driving for dollars software that lets you track your route, share your lists with partners, skip trace potential leads, and send postcards to homeowners.
This is one of the real estate investing apps that come with a built-in MLS comparables feature so you can better plan your trips by letting you see your past driving history and collected leads on a map.
Propelio is a great option for teams, as it doesn't impose any limits on the number of drivers you can add to it.
Features
MLS Comps. Propelio's CMA feature allows users to create and share CMAs.
Skip tracing. In partnership with SkipGenie, Propelio allows you to skip trace within its Driving for Dollars app.
Postcards. You can snap a picture of a property and send it to potential clients with your contact info.
Drive tracking.
Lead enrichment. This feature helps you add notes and photos to each lead information.
Spy drive. The spy drive feature scans the surrounding area and marks vacant properties on your map.
We go over the tool's features in more detail in our full Propelio review.
Pros and Cons
Pros
Offers a 14 day free trial and a 30 day money-back guarantee.
Has a full-featured CMA tool.
You can get 5,000 lead downloads per day under the Professional plan (150,000 per month).
Allows you to send catchy postcards to get the owner's attention whenever you get no responses to your calls.
Allows you to add unlimited drivers — great driving for dollars app for teams.
Cons
The "MLS comps" feature isn't available in every state and is only available on the Pro plan.
Poor UX and it's a bit complicated to use.
Postcards are difficult to customize.
Pricing
Propelio has three pricing tiers: Driving, Marketing and Professional. The Driving plan is $29/month and includes skip tracing at $0.30/property address.
The Marketing plan is $59/month, and includes skip tracing at $0.27/property address. The Professional plan is $99/month, and offers skip tracing at $0.15/property address.
The Driving for Dollars App
The Driving for Dollars app helps real estate investors, realtors, and tradesmen find deals, listings, and customers in their real estate farming areas.
It's easy to use and works with all types of smartphones or tablets. This is a great tool for new investors and property wholesalers who only want a full-featured, less expensive D4D app without the bells and whistles.
The Driving for Dollars app searches public records and then exports that data into an Excel spreadsheet so you can easily mail merge your marketing letters.
Features
Skip tracing. The app provides homeowner names, phone numbers, email addresses, mailing addresses and other valuable property information.
Property address list builder.
Easy data export. Users can pin any address while driving (or even at home), and all data pertaining to that property will be exported to Excel.
Drive tracking. The app tracks your distance as you drive through your farming area.
Voice search feature.
Pros and Cons
Pros
The app is easy to use to generate leads for real estate wholesalers and investors.
Integrates with Open Letter Marketing for Direct Mail marketing.
It's cheaper than many other D4D tools. The $19.95 plan includes the necessary features for tracking your drives, checking out homeowner details, building lists, and pinning properties on the D4D map.
Cons
The app is rated 2.8 and 3.4 on both Google Play and the Apple app store respectively.
Doesn't work for some markets.
If you don't manually save the list before logging out of the app, you risk losing all of your bookmarked properties.
The app needs a lot of improvements as some users report difficulty logging in at times.
Not very useful for real estate teams.
Pricing
The Starter plan (D4D Starter) charges $19.99 per month and provides 100 skip tracing credits with all the driving for dollars features.
The D4D Pro plan costs $99.99 per month for 500 skip tracing credits along with the driving for dollars features.
You can purchase the D4D Elite Plan for $199.99 per month, which provides 1,000 skip trace property credits and the driving for dollars features.
__
About the Author:
Oleg Donets is a serial entrepreneur, technology and digital marketing strategist with a solid track record. Since 2013, he has been successfully helping numerous startups and established companies from a wide range of industries to launch, grow and scale their businesses by utilizing his innovative technology solutions and progressive marketing strategies. Oleg is a founder of Real Estate Bees, a cutting-edge technology & marketing platform for the real estate industry. Oleg is also a proud business mentor at SCORE, the nation's largest nonprofit organization and a resource partner of the U.S. Small Business Administration.